A Loser's Guide to Quitting Lauren
These are different strategies My clients have tried in order to break their expensive addiction to Me.
Strategy: Cancel their Niteflirt Account. The result? A cock that won't get hard, despite horniness. No amount of stroking to porn online seems to help. A furtive visit to My page results in a rock hard cock and the pig reactivating their Niteflirt Account.
Strategy: Make a budget and stick to it. Budget no money or small amounts to Lauren. The result? The pig tries to spend on Me and stay within their budget, or not spend at all. Then I realease some steamy video or pay to view audio series, and the BUDGET IS BUSTED.
Strategy: Get a girlfriend. The result? You start sneaking around your girlfriend to pay Me. Eventually the girlfriend finds out, and then you console yourself paying Me.
Strategy: Willpower. You vow to stop logging on and paying Me. The result? I laugh at you when you last about 2 days in your vow and message Me.
Strategy: Delete the credit card information and hide the credit card. The Result? This method tries to take advantage of laziness, by putting another obstacle in the way of your spending. But your hard cock made you put it in once, your mind will fool you into thinking this time will be different and you'll be disciplined. And you will be fucked over again!
Strategy: Go bankrupt. No more money for Lauren . The Result? You only spend a timy amount when you have it, because you are fucking broke and financially devastated. So far, this is the only strategy with semi-successful results.
Losers never win, Lauren always wins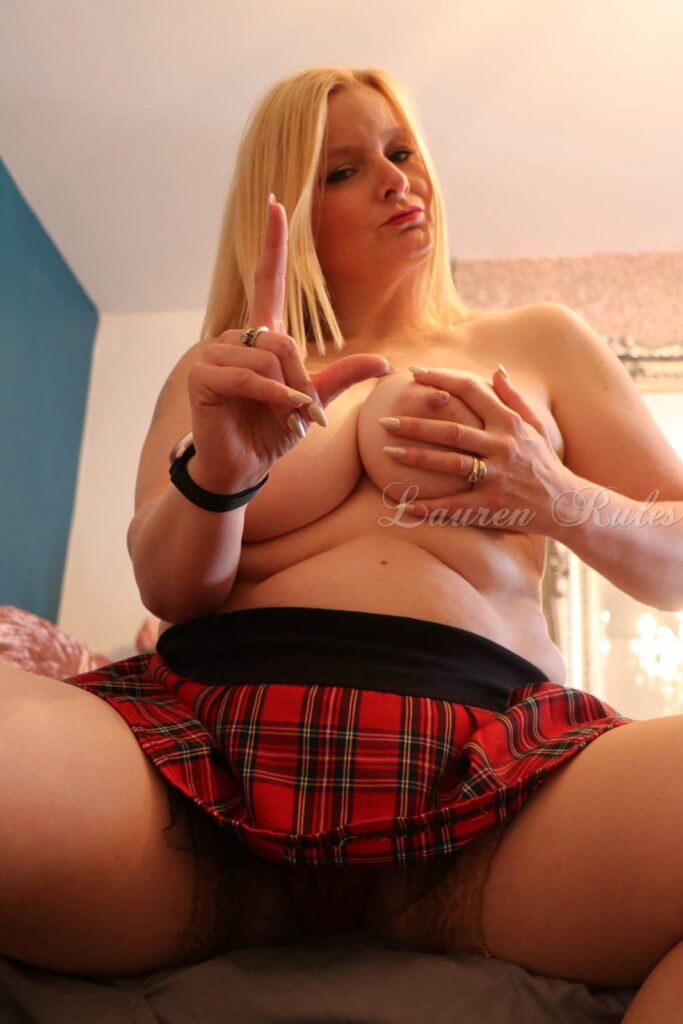 Now that I got your attention with a photo, I would like to announce that My birthday was this week! Usually I do a pay to view, and an email, something special for you guys to buy, but for many personal reasons, I didn't do it 🙂 Mostly because I wasn't around as much and when I was, I was catching up with and sessioning My slaves.
However, I'm a bit stressed out from My stuff, and if you want to give Me a gift, send a tribute, and I will be happy. Send a larger one and I'll even be impressed!
Good piggies.
Here are some recent PTVs for you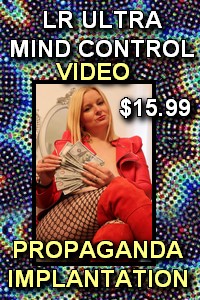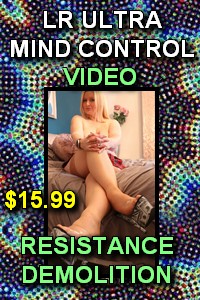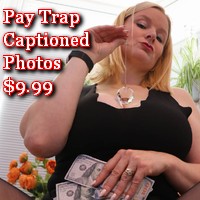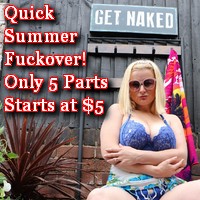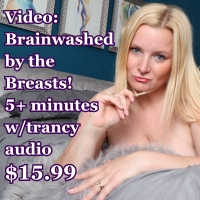 And now it's time for the Fuckover Report! it covers about 7 weeks, things have been very busy for Me in My personal life with friends and pets. I don't know when it will ease up, hopefully soon!
Fuckover Report
Legendary Paypig Alert!
My prize slave dr x was back at it again. We did several sessions, including a couple of big ones and he spent a total of $2985 on Niteflirt (almost 3k!) and $1281 on Amazon for a total of $4266. WOW. I love My time sessioning with this loyal long time slave!
Extreme Paypig Alert! My very good girl buffy (aka princess gigi) is trying sooo hard to "be good" and stay away. How well is that working for her? $1617 since the last blog. She's crying that she's close to bankruptcy, but she's cried that for a year and so far, no. *laughs* it will likely happen at some point, oh well, I'm worth it.
Extreme Paypig Alert! Not too far from a legendary alert was My very good paypig bloom. This darling can't stay away and has been steadily draining credit cards all for Me! I love it! Bloom spent $1807 since the last blog report. I look forward to the next one!
Extreme Paypig Alert! I always love a good session with My sissy marla, as she falls into a love trance while she jerks her cocklet in her panties and pays. A few good sessions and her spending just hits $1500 since the last blog entry!
Extreme Paypig Alert! My good boy helpless dennis kept tributing and calling repeatedly, and even I was a little surprised to see his regular calls and tributes and pay to views totaled $1118. Well done dennis! Good boy!
Extreme Paypig Alert! My very good boy spawn has done it again, getting yet another red letter mention, with mostly click and pay, although he did send Me a very nice Amazon gift as well! His total spending was $1091 and he has pleased Me a great deal! Well done spawn!
Huge Paypig Alert! Good boy boomer can just not stay away, calling and clicking and paying with his mind in a brainwashed haze of erotic delight. He spent $802 since the last blog entry!
My slave sniffer dropped by for fuckover on the phone, spending $207 dollars, excellent!
Paypig Alert! My good boy tom came to Dr Lauren for more special therapy for Losers and he spent $313. Mmmmm
Just missing a paypig alert was nylon slave, who loyally and devotedly spent $295 pleasing his divine Goddess!
Huge Paypig Alert! This loser spent hundreds, deleted his account and ended up making a new account to return (see blog above) was jerker loser who spent $643 on his return to being a wallet for Lauren.
Paypig Alert! Returning AND earning a paypig alert was helpless loser glue, who spent $455 learning that he can't stop paying
Huge Paypig Alert status also goes to J the junkie, whose addiction seems to be deepening. Yum. He spent $892 since the last blog entry!
Paypig Alert! I always LOVE talking with oink loser sissy. This time she spent $385. Delicious!
Earning another mention was pigbait, a freak with a freaky ass cock who spent $235
Paypig Alert! Special K and I had a fun evening, and he spent $340. I look forward to another extreme cash rape with him. He needs it.
My sweet paulito got a mention this time, spending $260 Nice!
New slave! After a couple of phone calls, tiny bob called for a long small penis humiliation session spending $115. I look forward to the next one!
coming around for some fun in chat was helpless dave who spent $236. Nice!
Huge Paypig Alert! My longtime slave PIG was really helpless recently, calling again and again and spending $780. Nice!
My good boy, quiet gentleman, quietly spent $127 and continuing to please his Mistress! Good boy!
Paypig Alert! My good boy irish dope earned a paypig alert by being a very good boy and putting aside cash for a fuckover! He spent $338. Very nice
My good hypnoboy, sissy cocksucker and I did a fun hypnochat session for $127. Nice!
Paypig Alert! My sissy, caged yankee can't stay away and she spent $488, just missing a HUGE alert! (Better luck next time yankee)
My foot addicted kane spent $107 gooning over photos of My bare legs and feet.
Huge Paypig Alert! My good girl bambi and I spent a lot of time together in the pink hypno cabin, just hanging out while I programmed her mind with yet more powerful and profitable triggers. She spent $860.
Paypig Alert! My good boy, boyscout, spoiled Me on a couple of occasions, including My birthday for $415 delicious dollars. Nice!
My good boy, weak4legs spent $142 while telling Me he has quit (sure didn't seem like it!)
Huge Paypig Alert! With at least a dozen accounts, My slave candyball couldn't stop himself from coming back. (Stop trying to quit candyball, it's futile). I have send fumes of addiction his way, and he never had a chance. He spent $520 trying to stop. (Laughs)
My good boy lex got a mention by spending $107 on click and pay
Paypig Alert! My good boy Lauren's footlicker spent $262 on Niteflirt and $61 on Amazon to total $323. He treats this superior Goddess like Gold! (which I deserve of course)
My good sissy prim spent $146 on pay to views. Nice! What a good girl!
Paypig Alert! Good boy surry kept clicking and paying and I separated him from $418! Nice!
tPay stopped by one evening and dropped $135. I am putting a target on his credit cards for next time.
I am always happy to see Loserbeast spending. He did $129 this time around.