Addicted money slaves spend and spend on Me
As usual, I have been busy with a myriad of projects and of course with My slaves.  I'm still working on My new web pages….I haven't had as much time to work on it as I thought I would, but progress *is* being made. I want it to be awesome when I release it, and refuse to compromise on this.
I will be here all week long, until Saturday, when I am going on vacation for a week, camping and hiking in the Finger Lake Region of New York, and a few days in a luxury hotel overlooking Niagara Falls. (Somehow I have missed going there before)
So get your Lauren fix in the next three days, or you will have to wait a whole week.
That's what the slave I will call "t-Pay" did.    t-Pay has served Me before to the tune of several thousand dollars.  And then do you know what he did? (silly creature)  He deleted his Niteflirt account, thinking that he could escape Me.   It wasn't long before he paid down his credit cards and this time I am fucking him over even more brutally.  In the last 5 days, he has spent a few dollars short of $6000 trying to please Me.   And truth is, I am pleased by $6000.  And I want more, and more and he's trying to figure out how to hide it from his wife.  I , of course, don't give a fuck about that–in fact, I suggested to him that he procure her credit cards and spend more on Me……and I think he's going to do that (YUM)   Non-consensual wallet rape.  Of course, I don't hold out much hope for his marriage if he does that, but who gives a fuck?
Last week t-pay lost control on THIS series:  (which I followed up with a little one-on-one wallet fucking.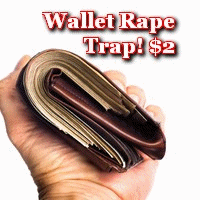 And this week, it was My newer captioned Humiliation series that did him in. Try it if you haven't yet
Also, I want to write about a long term slave, Gigi, that I have never written about before.  In fact, I am not going to mention this blog entry to "her" and see if she notices.   Gigi came to me as a boy slave I called "puppy"   with a hard core foot and pantyhose fetish.   After a couple of years of taking that pantyhose fetish and turning him into a devoted submissive who couldn't get hard without Me, I took a new turn and began feminizing her with a new game–and a new name,  Gigi. (GG is short for Good girl!).   Well I have been working on turning gigi into a premature ejaculator, to make her useless to other women.   I used cock clit control techniques, edge play, long term orgasm denial (chastity play) and her pantyhose/foot fetish to make it so that when I *do* allow her to touch her "clitty" it cums at once, making it useless for actual sex.  (It is so small, it wasn't much good anyway)
So that's what is new in My world.  🙂 And why I have been soooo busy