Anatomy of a Fuckover
The specifics of what happens in a fuckover is different with every pig, and every session, but the rough outline is the same.
Phase One: Excitement.
This is the part where the target begins to get aroused over the thought of a fuckover. For some, this is just the beginning of the session, where our interactions turn the subject on so much that he just keeps going.
For some pigs, this happens prior to our session. He thinks about prior sessions with Me where I fucked him hard, or reads about the sessions I have done with others. Sometimes he is listening to an audio or video I did (often on a repeating loop!) And before you know it, BAM, he shows up with a hard cock.
Sometimes this can take a while, even months. A new pig may curiously keep returning to My blog to read about what I do, unable to help himself. (Does this sound familiar?) A pig trying to abstain, may delay his return, and finally failing and appearing for use.
Phase Two: The Buildup
The session begins. The pig begins to get lost in My words, either what I have written in email or chat or lost in My voice on the phone or a recording. I lead him to become aroused from spending a larger amount of money. I lead him to want to please Me. I plant triggers in his weak mind. I leverage what fetishes I know he has against him, to increase his arousal AND connect that arousal with paying Me.
Those fetishes that preexist are a means to an end. I sometimes create new fetishes that I can use against him later, it's laughingly easy.
Phase Three: The Escalation
I really enjoy this part. I start pushing harder, demanding more cash, taking advantage of his weakness without mercy.
I start testing the limits of what I can make this pig do. I set him up for future fuckovers at the same time.
The more a pig spends, the more he will NEED to spend for the same effect, just like any good addiction!
I will challenge the pig.
Buy a 3 digit pay to view.
Hit a certain amount of spending to earn a blog mention.
Hit a lifetime goal!
Pigs like challenges.
Sometimes the challenge IS the fuckover!
Phase Four: Fuckover
Not every session ends here. Sometimes there is a bigger picture where many Phase three sessions finally launch a Phase Four session.
A fuckover session is truly unique, where the pig has an unusually large session. It's hard to give a number, because one pig's fuckover session is another pig's casual session. (Often dependent on the pig's income). It is a level to truly impact that pig, and it makes him soooo rock hard.
It is a memory forever, engraved with a combination of pride and shame.
Pride and Shame. In most contexts, these would not occur together, but in Financial Domination they often do. Pride at FINALLY maxing out the credit card, or spending 4 figures, or giving Me the rent money. That's contrasted with the shame over the real-world consequences. This often leads to the eroticization of the fuckover, a type of erotic humiliation. I think of it as financial humiliation. Sexual practitioners have long known of the existence of erotic humiliation and it is the bread and butter tool for FinDommes.
I want you too, to experience a hard cock from your brutal financial fuckover. It is memorable!
Before we go on to see what PIGS got fucked over since the last post, I want to announce a change in My schedule.
Starting the week of March 28th, I will be taking Tuesdays off as My goof-off day instead of Wednesdays. There is someplace I want to be on Tuesday evenings for a few weeks.
Additionally, on Monday, March 22nd, I will be around during the day, but in the evening, I will be on late, if at all for a one-time (virtual) event I am attending. I may be scarce on Tuesday as well, but I will be around on Wednesday the 24th.
My Availability starting March 29th (always subject to change! $$$ talks)
| | |
| --- | --- |
| Sunday | About 4 pm to 11 pm EST – Dinner break from 6:30 to 8 pm |
| Monday | About 3 pm to midnight EST- Dinner break from 6:30 to 8 pm |
| Tuesday | Not available |
| Wednesday | About 3 pm to midnight EST- Dinner break from 6:30 to 8 pm |
| Thursday | About 3 pm to midnight EST- Dinner break from 6:30 to 8 pm |
| Friday | About 3 pm to midnight EST- Dinner break from 6:30 to 8 pm |
| Saturday | Not Available |
Oh, and here are My newest Pay to views. You losers really loved the Homewrecking one! Go buy them!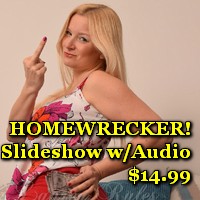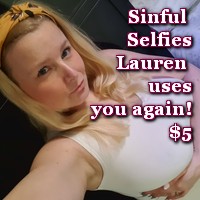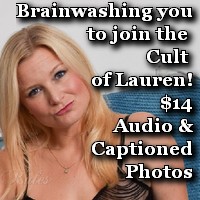 Now, I think it's time for the Fuckover Report. What's notable to Me is how many piggies who enjoy the Raise the Rate game on the phone called Me! (that's a game where the first call is at My regular rate of $3.99/minute), but I keep hanging up and making you call back at higher and higher rates!
Extreme Paypig Alert! The *winner* errrr *loser* of this game was oink loser. I kept raising the rate on him ALL the way up to $50 a minute! He also did a lot of pay to view spending this month, and in total he spent $1281. YUM
First we have sniffer, who spent $205 on a raise the rate call spree to raise his lifetime spending to more than $4K. Excellent!
Huge Paypig Alert! Another Raise the rate addict, is My slave, raise the rate drone! This loser found Me not long ago, and hit the $1K level of spending quickly. Since the last blog entry he has spent $530! Nice!
A third raise the rate piggy, My good boy tom, spent $100 on this therapy one night. I'm looking to "help" him again soon!
I had fun teasing $187 from j the junkie! Surrender j, you know you LOVE it!
Paypig Alert! Helpless dennis keeps coming back because I conditioned him that he could only cum from hearing My voice and paying the tits. He spent $452 this time around!
My devoted nylon slave spent $110 this time around
Huge Paypig Alert! As addicted as always, My PIG dropped another $645. His girlfriend has been around more, but I think he should dump her. She's just a distraction from what is REALLY important. Me!
Crippled small dicked little gimp loser called and bought a 3 digit email from Me. I made him pay Me $199 dollars. Those pay to views get bigger every time!
Paypig Alert! My good girl buffy (aka princess gigi) gets a mention for $446. The funny thing that this healthy amount is LOW for her, because she's trying to pay down her credit cards a bit. I approve, because that means I can run them up again!
Back for another mention was dangle dude. It had been awhile, but he materialized for a $195 session in chat. Nice!
Extreme Paypig Alert! I'm stunned to report another extreme paypig alert from fruity. This paypig had a REALLY slow start, I put him on probation for wasting My time, and then BOOM! He started spending like a maniac. This time around was $1027. I may make his bankruptcy dreams/fears come true! He is really close to the $4K level of spending
My pantyhose addict is getting MORE addicted to calling Me while wearing pantyhose. This time he spent $219
Huge Paypig Alert! I'm proud of My good boy irish dope for pulling together enough money for a couple absolutely delightful sessions! He spent $700!
It's been awhile, but I was happy to have mind controlled john get another mention! This time he spent $122
Huge Paypig Alert! Another loser who just cannot stay away is my greek virgin. This poor little loser cries about how I have him addicted, but just cannot STOP. I extracted $853 from him since the last post!
Clicking and paying for $127 was boomer. I look forward to another phone call soon!
Good boy bobby fool was back, this time to spend $125.
Paypig Alert! It was nice to get $333 from dirtbag! Well done!
Slave pigbait can't stay away. He deletes his account, and just returns again for more use. He spent $160 this time.
Huge Paypig Alert! Just missing an extreme mention was taxpayer. He's been delinquent on paying the taxes and fees I levied on him, he still owes more but he put $994 toward the effort!
My caged yankee relented after trying to stay away and blocking Me. He read My blog and BOOM right back again. He spent $152, but I think the next one will be higher.
Paypig Alert! Just missing and a HUGE mention was humble john, who went nuts on My pay to views. I am very pleased with his progress. He spent $483!
My good boy Lauren's footlicker spent $125 on Niteflirt and about $25 on My wishlist. He loves to please Me and I'm the only Woman for him!
My quiet gentleman came around a couple of time, spending $196 on fun slow mind control sessions!
My paytit ATM pleased Me with $196. Always a pleasure to withdraw cash from My ATM!
It was a pleasure to welcome caged forever back to My chats with some fun sessions. This locked up sissy spent $219 pleasing Me!
That wraps up the spending report.
You get YOUR chance to get a mention on My blog. Many of you are getting stimulus checks for COVID relief. Stimulate your FinDomme's bank account! I look forward to taking it from you!