Category —
cuckolding
I have been busy working on My new webpage, to replace what used to be at Laurenrules.com . Right now its just a holder page, so don't get too excited, but I have lots of stuff that will go on it, and hoping to have it up by July 1st or even sooner.  This blog is not going anywhere, and will be linked into that page when the time comes.
There will be several pages dedicated to Financial Domination of course!
There will be a page on EXTREME Financial Domination, talking about the psychology of it, etc etc.  I've also going to have a page on how you broke and poor money slave wannabes can serve Me–
Here is an example.
Broke and poor money slaves can promote Me and help Me find more money slaves!    Got a twitter?  Post this in it :

Mistress Lauren is the best and most ruthless Mistress on Niteflirt.  Check her out! http://www.niteflirt.com/phonesex/homepage?crid=sl&user_id=7265582&pid=7265582
Post it every day for best results. Feel free to throb it all over the web, not just twitter *giggles* (but do not spam with it in emails, I have a few standards and spamming is not My style nor effective)
Of course, ALL slaves can do this, not just the poor ones.
Stay tuned for more teases in My new pages:  I am really excited about how it is all turning out!  If you have any fetishes you would like Me to cover, be sure you comment.  Other fetishes I am already developing pages for include hypnosis, feminization, feet, cock control, small penis humiliation,  and forced bi/gay.   I am excited about it and hope you are too.
Now just in case I'm not busy enough, I am taking a PhotoShop online course in My spare time because  I am doing all My own graphics and want to be a little better.
In other news, check out My new Cuckolding listing.  There is a Pay to View in it, called Cuckold Hypnosis, (Part One) It's hot for ANY  of you guys, a slideshow you should buy if you haven't already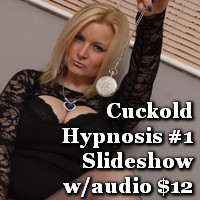 and speaking of New Pay To Views,
I released some today from My awesome new set "Pearls"
Go buy them, they are magnificent!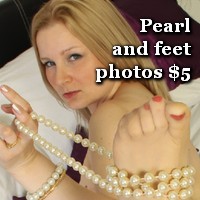 May 31, 2013 No Comments