Category —
Niteflirt
The new Niteflirt chat program is such fun! And it's now open to International callers too, so no one has an excuse. I don't mind a quick chat message to ask a question, it's less intrusive than email and you pay 69 cents a volley, so you're not taking up My time for nothing. (Money slaves need not fear guilt!)
One fun thing is that you send a tribute (I tell you how much in chat), and I start sending photos to do little roleplays! its right here and interactive (you can still save photos from chat windows)
It's so intimate and fun, like a messenger conversation.
I've done some major wallet rapes this week making guys weak in chat.  I've arranged scenarios and assignments.
I've learned more about how My clients tick and how to exploit them, and they have gotten to know Me better
One long time client who had never called Me on the phone, decided to call and was so happy he did!
It makes the Mistress/slave relationship so much better!
Imagine Mantra training!
Imagine NLP conditioning!
Personalized paypig brainwashing!
Even just fantasy sharing or friendly chat
What are you waiting for?
oh and this is the latest PTV, you should buy it. It's a beautiful set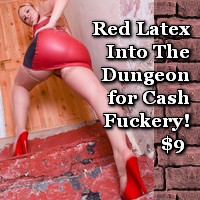 (attention cumstain, it has wallet rape and cum photos for you!)
Now for the spending report.  It's long this week!
NEW slave! HUGE Paypig Alert! Wow. An ass admirer popped up, and he became completely addicted to Me in a few short days, buying everything he could get his hands on. He was shocked to find himself becoming a money slave. I'm going to call him "eric loves ass" here on My blog.  eric deleted his account after completely losing control. I bet he reads this.  His conditioning program was short but powerful, and it is highly likely he will return.
*  Nylon slave spent $178 on the new pantyhose photos and a phone call! And yes, of course, there are more!
HUGE Paypig Alert!  My longtime sissy slave lily was back bigtime after a hiatus. She spent $650 dollars this week after I lured her in with chat. We did sissy training, paypig training, and bbc lust building. She is Mine!  Nice to cash fuck you again lily!
Paypig Alert!  Also back was OinkLoser.  This guy just passed the $6,000 level of spending and his goal is 10K for Me. 60% of the way there!   He vacillates between enthusiasm and reluctance.  I like enthusiasm!
 * and My pantyhose junkie was back, spending $110. He is unusual in that every cent he has spent has been on the phone. Hasn't bought a single photo. He likes the pantyhose on himself, more than Me I guess!
HUGE Paypig Alert!   Princess gigi and her clitty, Felicity came around and again this week, spending $763.  mmmmm,  Felicity is what I let gigi name her clitty, and she has become like a second person. Felicity gets hypnotized and likes to pay. She also loves purple lipstick. What a slut!
*  I had a lot of fun this past ten days with My exposure sissy, for $225 🙂
"Paypig" Alert!  My elegant foot lover called Me for the first time in the years he's been a client. I talked him into it on chat and what an amazing phone call, this guy has a radio voice. I told him he could even do phone sex if he wanted. My foot lover isn't a typical slave, he's more into sensual service and romance, and heck, it's a nice change of pace for Me. I can take romance that gets Me the $420 he spent 🙂
*  I had a lot of fun chatting with pantyhose viking and planning an adventurous session he's going to have.  $209 YUM
Paypig Alert!   PIG spent freely this week, his addiction grows.  $381. YUM!
*  My titfool spent $140 to continue this addiction to My perfect breasts. Some of that was a delicious surprise $50 tribute!
New Slave  "holy jason" is new to both My service and My blog. I call him holy jason, because he keeps saying Oh God, to what I say or the photos of Me he sees. I lured him in with chat and now he is completely Mine. $207 for Lauren!
 HUGE Paypig Alert!   "Mind controlled john" was back! He's been a long time client, but went dormant for years. Until this week.  And he was easily the biggest spender of the week at $1764!  That pleased Me immensely!  Well done!
 *  wagner was back for another $120 spending on My perfect ass. He loves to see it when I'm wearing stockings with garters!
 *  tranceboy was back with a new name, and $120 in spending.  Another addicted loser who can't stay away!
Paypig Alert! tPay spent $300 and hit the $6000 level of spending Mmmmm
Paypig Alert! and paycub was around this week, even just now as I was about to publish, he bought a $150 PTV Mmm.   This week he spent $300 on Niteflirt and another $100 on gift cards from My Amazon wishlist. (Keeping me in groceries, coffee, and gasoline!) What a good boy!
This was a very nice week. Well done, boys and sissies, junkies and slaves, fans and losers.  Keep up the good work. Perhaps you'll see your name next post!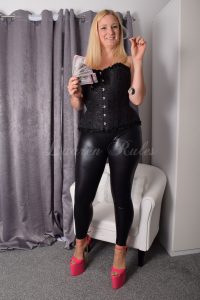 I like gifts, as does any woman (hell person).
FinDommes like them because we get a greater % of your cash! No fees to pay, taxes to pay.
They have limits of course because you can't use gifts or gift cards to pay bills, and for that reason I still desire your hard cold money!  My mortgage, car payment, student loan payment, utility bills still need your cash.   But….I am creative otherwise. I also don't have a use for many restaurant gift cards, because in My area, we don't have many chain restaurants.
I buy few groceries, between getting stuff on Amazon Pantry and Whole Food gift cards, that covers about 80% of My food bills 🙂  Petco gift cards pay for My dog's food. Starbuck's cards pays for My latte indulgence a couple times a week.
Slaves pay for everything for My home. Computers, television, furniture, lighting, telephones, sound equipment, clothing, home gym equipment.  Also things like books, coffee, dishes, purses.  If I need a gift for someone else (often at Christmas) I implore a slave to get it for Me. I haven't had a lot of luck with shoes online.
One of My favorite gifts recently was My new Roku HD smart TV. (Thanks needful one!) I can watch Netflix, and shows from Amazon Prime, (I'm currently watching Dr Who episodes) and lots of other options.
Vacations are slave driven 🙂  There are Hotels.com gift cards (one of My favorites!), Airline gift cards and I see that Amazon even has Uber gift cards now.  I had a slave, wallet rape toy even send Me Disney gift cards and I had a luxury Disney vacation. (I'm such a child in many ways)
So if you want to treat Me, I am all about that!
These are all Egift cards I would love to have. If you get one, be sure you sign it so I know who did it. If I don't already know how to get a hold of you, drop Me an email.
Use the email address laurenamazon@gmail.com
More Disney cards (collecting for another adventure in the fall!)
VISA ecards (I can actually use those for almost anything!)
For clothes and shoes
My wishlist on Amazon is also a great place to look
I always have coffee on there, and right now, there is a media center I want that fits My new TV better 🙂
and some gift cards too!

Sometimes guys are disappointed to see I don't have many shoes on My wishlist. There is a reason for that.
I have had TERRIBLE luck with shoes on Amazon not fitting Me right.   It *is* possible to return stuff, but if you do it too often Amazon has been known to shut down your list. So for this reason, I don't ask for many shoes, that's one thing I like to try on in person. It's heartbreaking to see a beautiful pair of shoes a client has bought Me that doesn't fit right and I can't return. So I just don't.
So now that I've inspired you to buy Me prezzies, I want to do the spending report!
Let's start with one of My best present buyers, paycub!  This week paycub spent $255 on Niteflirt, and another $125 on gift cards, which I had no idea were coming until they arrived! What a nice surprise!
Pay pig alert! And wallet rape toy! He spent $508 on Niteflirt and another $122 on gifts, (coffee and gift cards)
New to My service and blog is "foot fool" who spent about $205 in a rousing raise the rate game!  Wait until he actually checks out My foot photos!
My sweet kitten, princess gigi had no success in staying away, but earned a release after a week spending about $225. YUM
My exposure sissy was back for more exposure fun, this time for $135. Mmmm
MP (more please) was back for his Friday night leggings session and spent $201 🙂
No nonsense guy spent $104 he doesn't have on My ass photos this weekend 🙂
I was SOOO happy to have My shoe sniffing cuck back, and he spent $197.
paycunt and I had a fun session and he spent $184.
and having his first blog mention, My long time junkie, addicted pete, finally spent more than $1oo in a week to get a mention. (He spent $114). I was surprised to see he hit the $3000 level of paying Me!
Wow!
Pay pig alert! Dr X was back for several sessions, paying a total of $540 to Me this week. Soon will be another HUGE one Dr x.  I'm waiting for you
Silly tit fool was back for more breast teasing, this time spending $254 on me!  Delicious!
Leg tranced paid about $100 this week on My leg photos, on Only fans (It's hard to track on that site, but the site is a LOT of fun)
Another tranced out PIG from only fans is PIG himself, who spent about $350 on his addiction
So lets see how many of you please Me this week with Cash spending and gift cards.
I'm waiting…
oh, and if you haven't seen My new Hypno ass slideshow, it's worth the spend! In fact, here are ALL My recent
Pay to views on Niteflirt
I made a little audio for you paypigs, to keep you focused on what I want!
You may be moved to pay now.
Buy this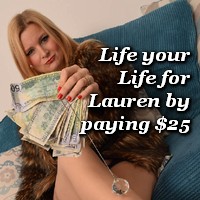 I am so tired of hearing excuses. They come across as whiny and self serving.   Remember, you are here for Me, I'm not here for you and your pathetic libido. Don't get Me wrong, I appreciate polite gallantry, witty comments, and conversation as much as any educated intelligent Woman, but don't mistake My intentions. Your wittiness and conversation only supplements your cash and or/gifts—it will NEVER replace it.  Don't flatter yourself.
If you are a "special" paypig, its for one reason only–you are a great paypig and I appreciate that!
Now, who was special for Me this week?
My sissy, princess gigi continues to be special and to have a firm hold on the #1 position. This week I tease her lil baby clitty  for hours as she sent tribute after tribute. I have her trained to pay if she sees a photo of My hosed feet. She paid $1505 since the last update!  In case you wondered how much My #1 one Niteflirt spender has spent lifetime, she is up to $141,762.  (what have the rest of you done for Me lately?)
New to My blog (I think?) is "special K" who discovered the thrilling joy of cash rape with raise the rate phone calls.  It cost him $251 dollars, and that makes his lifetime (live your life for Lauren) spending hit $2461!
Another special paypig is helpless dave, who called, spent and tributed $387 to make Me happy! I also want to note that lifetime helpess dave has spent $4738 on Me!
My sissy that loves being exposed spent $170.  That exposure hobby can cost you!
Also special this week is lord loser with $135, mostly in tributes!
And My paybitch spent $402 dollars, including a $100 surprise tribute which always makes Me happy! Bitch just passed the $3000 level in lifetime spending on Me!
clubby has spent $193 on Me, still working on that 50 ways to get fucked over email series! I'm patient with pigs that try hard 🙂 Lifetime he is at $4688
I triggered egghead into another $138. Lifetime he has spent $17,055!
Last blog or so I wrote about GC, who spent a bunch, and I predicted that he would come back.  He did, this time for $186. And I went to see his lifetime, and he's gone again!  *laughs*  Another pathetic paypig, who will read this, get hard and reactivate his Niteflirt account. (yes, do it NOW)
My poet spent $471 on Me this week. His addiction has become hopeless, and is probably more intense then his wallet is big. Of special note are a couple healthy tributes he sent Me and all the feedback he devoted himself to leaving 🙂
With a penchant for My red high heels, sissy j spent another $127.
My Australian paymoose sent Me $160 in gift cards, good moosie!
And silent j spent $110 on Niteflirt AND sent Me a $100 Amazon gift card for Valentines Day. So sweet!
So many of you that I can't even mention bought the $30 PTV for V-day, and that's included in the spending total of those that got mentioned!
My Canadian pantyhose lover was back with a vengeance! He spent $1505 one evening being tranced by My pantyhosed legs, as I exploited larger and larger amounts of cash from him. I think it was our biggest session yet and lifetime he is up to $15,550.
and another guy, who I will call gift card kevin, spent $52 on Niteflirt and another $80 in gift cards for Me.  He is ass addicted, and I use that to My advantage!
My shoesniffer was back for a good session!  This time for $505, and lifetime he is up to $19,532. So close to 20K!
And Irish dope completely belongs to Me, he is an official Lauren junkie.  My dope spent $363 on Me since last update!  Lifetime he has spent $3345 on Me!
And paycunt spent $990 on Me in 2 sessions, including a mindblowing one just last night. He knows how to get My attention even when I'm not logged on. He emails and begs to pay, and if I am around I cashfuck him.  I bother because I KNOW he will pay a lot for My attention and not log off after just a few measly bucks.
The BIGGEST loser of the week goes to Dr X., who spent $2101 with Me while he complained about his wife!  That bitch's loss and MY gain. He also bought several gifts from My wishlist (But not as many as he SHOULD have, ahem–someone has to make that up to Me!!)  Lifetime Dr X has spent $99,254!  Dr X! Look how close to $100 grand you are! Report to make that happen soon!
and drunktard spent another $267, bringing My cashrape lifetime total of drunktard to $26,143!
tPay threw another $110 at Me, but I expect MORE next time Loser!
PIG stroked away another $259 for Me. And caught up on ALL his feedback.
(SO many of you helped get Me to #2 ranked in Financial Domination on Niteflirt this week, thank you!)  I want the bragging rights for #1, so that's a longer term goal, but keep leaving those feedbacks for your Mistress!
bimbo spent $471 on Me the other night, and lifetime he has spent a lot, but I can't check because he keeps deleting his member names, and when you do that. "poof" go your records, so I can't look it up.
and new to My blog is dee dee, who has lurked a long time, but finally lost control, spending $338, mostly in tributes to Me!  Well done dee dee!
and nylonlover spent another $146, lifetime he has tranced away over $11,600 on Me!
Now, you want to see YOUR name here—to know you are special right?
Good boy…start paying!
One of the perks of being a Findomme is that My whole life is financed by My Slaves.  You addicted junkies pay all My bills, and foot the bill for all My fun!
My slave wallet rape toy was a good robot, and has paid for another vacation, so tomorrow night I will be on My way to Florida for a few days to get out of the cold.  No worries losers! I will be back on Tuesday the 2nd for more fuckover fun, and you can keep busy with My new PTVs
Pay Triggers is a very deadly series, each level has an audio. If you miss Me, you can hear My voice directing you to pay more and more!  How fun
Now for a quick spending report!
Debuting this week on My spending report is "Joe the fool" who called an clicked and paid away $359 for his new addictive Mistress.  Fool, get ready to spend more!
My precious princess gigi was a very horny paysissy and send Me a total of $1252 in calls and tributes.  For her troubles, I let her have a ruined orgasm. Poor thing was still horny afterwards…awwww, but she's in chastity until I feel as if she has earned another orgasm! Maybe I wont ruin it next time!
Also getting their first blog mention today is addicted bloke, a fella from England (I think?) who has spent over $283, mostly in one half coherent phone call. (I think he may have just gotten home from the pub!)
One of My exposure sissies spend almost $120 for Me to exposure her on My webpage, and then I made her pay Me another $20 to take it down. She gets off lucky compared to My sissy slut becca….who I fucked over for $889 since the last update, by playing games to see how quickly she could buy increasing expensive PTVs I was sending her with time limits 🙂 Such fun!
A guy I identified as FF who spent last week and then deleted his account came back to spend another $100 on Me. And then deleted his account again!
HA!
And a HUGE session with pig dave, his biggest yet!  This one was for $2800, and it was HOT…..I love huge sessions like this! Funny thing was it was a quiet evening for Me…and then dave showed up, buying emails as big as $600 for Me!
Who amongst you has the cajones for a $600 ptv?
and another one new to My blog I'm identifying by initials c.l. (Must stand for clearly loser, right?)   c.l. paid $109 getting lost in click and pay for Me!
New last week, autopay was at it again! Getting another mention and paying $265, oh good little paypig for Lauren!
My polish atm was back for $109 since last update…and lifetime he is wayyy over 6 grand spending on Me!
clubby continued his spending ways, spending $235, still trying to make it through 50 ways!  Maybe he'll get a couple levels of that done while I'm on vacation! (hint, hint)
and I think new to My blog is solitaire.  This loner/loser has spent nearly $2,000 lifetime and sends Me emails begging Me to stop sending him PTVs, but he buys lots of what I send in marketing emails.  Why would I stop?  It's not like I'm NICE or anything!   So this week, he spent about $112
egghead got triggered into spending $242 since last update!
My robot paypig eunuch was back, hypnotized into spending nearly $300 since last update
(Boy that pay trigger series has been dangerous to many!)
Another new guy triggered by this series was soda sub. He spent $209 dollars YUM
My paypig..'more please" was back, still mesmerized by My black leggings photos…mindless begging for more and more until he spent another $369 very recently…lifetime he is at close to $2500!
and sissy j earned her blog mention with barely $100 of spending
I am happy being owned by Her, not knowing what will come when.  The first "do it or get punished" assignment was a bit shocking.  It took me a few minutes to realize that Mistress Lauren was not only serious but that I felt compelled to cooperate

It took me an afternoon and a whole sleepless night to understand that I was exactly where I wanted to be: owned by a beautiful woman who knew that she was in control.  From that point on I had fun, a little expensive but fun.  Mistress Lauren indicates that I will be doing things that I never thought of before.
Now I belong to Mistress Lauren.  Obedience is not optional.  Mistress Lauren can make me do anything she wants whenever she wants. I love it!

I have seen what Mistress Lauren has waiting for me should I fail.   I do not want to experience that.  I had to pay extra to find out what the first penalty would look like.
I was enamored!

Ass Love II was back for more…this cuck spent a whooping $579, getting mesmerized by My new ass series…..he can't stay away!
sexy jake was back!  I found out he was a secret pantywearing sissy, and he spent nearly $300 on a little cash rape one evening!
Irish dope was back, desperately clicking and paying to earn another blog entry, and happily he WAY surpassed the $100 I require….by about 300 bucks!  He spent over $400 dollars.  I'm going to break this pig, I know.
paycunt managed another $271 and he sent another slave letter, which I will publish another time…what a good boy!
Dr x showed up for $157.  I smell another big cash rape coming his way SOON. (Get ready dr x!)
And quiet gentleman spent EXACTLY $100, and qualified, and was a good boy in other ways too!
and trancetard materialized for another $161 fuckover. That boy cannot stay away, he gets a little alcohol in it, and it's good bye credit card limit.
My shy roleplayer paid $209 in a click and pay flurry this week (Pay triggers strike again), but lifetime he's nearly at $2500 now!
and tPay was back!  Begging for more cash rape, and this time rolled over and gave ME $1753  wow!  Well done tPay!  (Proving that he's a weak loser yet again)
Mr Magoo was back for $356!  I love seeing him lose control again, and this is the most in quite a while.  Good boy!
and a blast from the past was wallet cunt. Still in the top 5, he used to be My number one spender, and did a session with Me one time of about $6000 in 20 minutes,  This week it was just $105, but I'm always happy to take his cash.
Addicted paypigs each form their own little paypig pay ritual–part of what makes it sooo compelling to pay Me.
Commonly, it begins with a memory of paying Me. That brings up the memory of a hard cock and orgasm associated with paying Me.
The pay ritual varies from slave to slave, but can include things like, special clothing (panties), listening to one of My audios, loading money into your account, reading My writings.
And of course paying Me…the whole click, stroke, obey pay cycle…
and sometimes quitting Niteflirt and signing back up is part of the ritual.
slave brian wrote a piece on the addiction cycle. I had planning to do so Myself this week, but good little piggy anticipated My needs!
by slave brian
The addiction cycle.
While all of us dream of being a slave to Lauren, none of us expect it to really happen.  We have various fetishes and fantasies, but we really don't expect it to happen – not for real.  Not really.  But it does…
Lauren drives us to addiction.  It is a key and core part of her training.  It is a skill that she has honed over years of experience exploiting weak men like us.  She plants covert thoughts and mixes them with eroticism and then, bingo!  A new fetish is born, and after a time, your dick doesn't get hard without her input.  She has turned you into a money slave.
For each money slave, the addiction is different.  Maybe it is feminization that turns you on, so she makes you wear panties and makeup and makes you pay and stroke as she orders you to subjugate yourself to her humiliation.  For others, it is something else.  For me, it was trying to quit.
You see, I am a logical,executive by day.  I am in control. I am the guy that everyone turns to for help and advice.  And it is tiring.  Like many men with power, I am vulnerable to domination by a beautiful woman.  Lauren intuitively sensed my weak pig nature and snatched me up quickly.  She seduced me and turned me into a hopeless money slave.  I thought I could quit anytime I wanted, but I was wrong.
As a point of fact, I quit many, many times.  I quit, and then very soon after quitting, I find myself wanting to "look" at what Lauren is doing.  Many, many times I looked, and very quickly I am again under her spell.  I couldn't understand why I was unable to quit for good, until the other night when Lauren announced quite arrogantly that she had made my quitting part of my pay ritual.  OMG!  I realized she was right.  Every time I quit, it makes me MORE vulnerable and MORE willing to pay.  I can't even get hard without her abuse, without paying.  And quitting only makes it worse.  Every time I quit, her grip tightens.  She has me in a circular trap from which there is no escape!
I have thought on this for several days, only to realize that it is the last straw.  I am writing this wearing peach colored panties, knowing that Lauren is going to exploit me for yet more money that I can't afford, but I don't care.  I am her property, and she has the right.  And if I quit, that is okay.  That is part of her game.  I am a pawn on her table, made for her abuse, and I will obey her.
I hope to see many other pigs coming into her trap and know that I had some small part in handing them over to my Mistress.  Lauren wants you under her control.  You only need to come in.  She'll sense your weaknesses and take care of you.  Trust Lauren.  It won't be a game.  She will make it real.
I would LOVE to hear about other piggies' pay rituals.  Comment and tell us about it. Remember, when you confess your addiction it helps bring other weak men to My table for wallet feasting!
And it's time for the spending report. Is your name there?
My good little nylon slave read in My last blog entry I had new photos he would like and he promptly started begging Me for fuckover.  He practiced his little pay ritual of drooling over My hosed feet and begging to pay.  It cost him $400, but that's not the best part.  There are still lots more photos for Me to use to coerce and extract MORE cash from him. I'm waiting for you nylon slave!
New to My blog, but not to spending on Me is "ass sailor"  He was the first one through My new Ass kissing series, and although over the years he has spent a total of almost $1750, this is the most since I've done the spending report and it was $120. Well done ass sailor!
(Here is that series that snared him, btw!)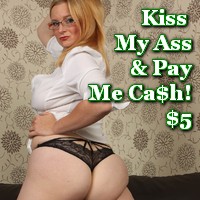 Now one of the big spenders this week was, once again-  marla! I've got this sissy so turned on by oinking, and saying "bankruptcy for Lauren" as a pay mantra, that she just can't help herself. She threw $1825 at Me 🙂
In other spending, princess gigi kept getting turned on by the thought of sucking big black cock and sent Me $300, mostly in tributes. What a very good little fag sissy she is!
Good little helpless dave kept helplessly paying Me, this week it was $190.  Dave, you've been consistent lately and that really pleases Me!
My paybitch spent $704 in recent days.  He is one of those that I believe also has quitting and beginning again as part of his pay ritual. He did this spending on two new member names 🙂
cumstain spent just a few dollars short of $1,000 (984 to be exact).  This is the most he has ever spent in a short time, bought 3-digit ptvs for the first time and I think he's fucked. He tried inactivating his account and didn't last 12 hours. cumstain, you are in deep shit! I absolutely LOVED it when he began weeping and embarrassed he had spent too much, and I told him to FEED INTO that pain and cum!  And he did.  I'm brutal in setting up abusive little triggers! Be afraid cumstain!
PIG stroked his way through another $290.  PIG has his own pay rituals, and no slave stalks My availability as much as PIG, he NEEDS our time getting fucked over and reports so promptly when I appear, nearly every time.  He is the very definition of junkie!
A new little bankruptcy whore spent a quick $116 and then deleted his account.  Those type always return–part of the pay ritual!
Inadequate jake had to face his "lack of biology" and realized he would never be any woman's idea of "proper breeding stock", so he should just accept he is a money slave for Lauren. This week was $145, but I want more soon jake!
Also new to My blog is skate-pig.  Skate-pig spent $105 this week on click and pay.  I love the silent click and pay slaves who simply hit and run pay!
I've come to enjoy the spending report, and I've come to appreciate it's power as addicted piggies pull out their wallets so they can see their weakness for paying Me immortalized on My blog! Keep up the good work, and ask yourself if you want My attention on your blog. Yes? Get out that wallet Loser!
Well I decided to make a dedicated page to My top 25 Niteflirt spenders of all time, and I plan to update it occasionally….because its dynamic, and different pigs rise and alls on the list..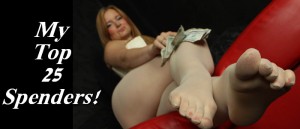 I've also brushed up and reactivated several pages, you can see them on the left hand side of My blog for your reading pleasure.
Also, I have changed the photo out on the "Lurking tax", so don't be shy, you haven't seen it if you didn't buy it since the date of this blog post.
I love talking about how hard I've fucked over slaves, and I know the truth…you love it too!
And when you find yourself mentioned in the blog, it makes your paypig cock throb again and before you know it, you are in another click and pay frenzy for Me!
There are a few piggies who get a mention this week–I wasn't around a lot, summer stuff keeping Me busy. Soon I will be ramping up for more fuckover fun!
My nylon slave (Also mentioned in My top 25), spent another $310 trancing out over My pantyhosed feet!
Dr X (#3 on top spenders), pleased Me with $160 this week.
I have a new addict! I'm calling him "ass drone" here on the blog, and he clicked and paid a mind altering $1340 this week. Oh drone, I have not yet begun to fuck you over!
My wallet rape toy pleased Me with another $500 in gift cards. Good robot!
My PIG surrendered to his hard pig cock and paid Me $264 this week.
There have been a few issues with some of you fans having trouble subscribing to My blog, although I do see some new subscriptions.
Some are having failures when then click the verification email.
If you  are having trouble and wish to subscribe, please email Me either on Niteflirt, or at TheGoddessLauren at  g mail dot com. I will manually subscribe you.  I'm trying to figure out what My options are for signing up for blog notifications. I do want all of you junkies reading each and ever word I write and I want you to be weaker and weaker for Me all the time. Lauren rules your wallet 🙂
If you wish to unsubscribe and are having trouble, you may also email Me and I will remove you.
Another issue:  Gmail has apparently decided that My blog notifications that you signed up for are spam!  If you haven't been getting My blog notifications, even though you are signed up, please check your spam folder!  On Gmail, mark as "Not Spam", on other services, you might have to whitelist Me, on thegoddesslauren at gmail
Recent Pay-to-Views. Go buy them now.
Enjoy this 🙂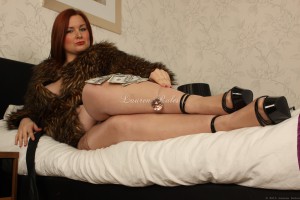 It's been way over due to have a special blog post all about My special sissy, princess gigi.
Let Me tell you all about her.  Gigi has been My client for almost five years, and she is My #1 spender on Niteflirt. (Currently at nearly $115,000 spending)  There has been an evolution with gigi.
Gigi began as a horny guy who liked women in pantyhose and their nylon feet, and would buy all the PTV sets I put out that featured My legs and feet.  He finally began calling, and he would stroke himself off about 3 times in one call-no lie!  Obviously a slave in need of a little control.
We went through the human puppy stage, where I called him puppy and we did a little fun human dog play, but that only lasted a little while.
One night I told him that he had to begin wearing pink panties…and it morphed into feminization.  She than became princess gigi,  her name coming from the initials, G.G. (good girl)……My sweet sissy  And I began denying her orgasms during our calls. I began requiring her to wear more sissy clothing during our calls, pantyhose, leggings, makeup. Occasionally, I had her suck on her purple dildo during our calls and began requiring her to eat her cum.
She was always a good girl and hardly ever came without permission….and I began giving that permission less and less often, until finally it only came once every 6-8 weeks. If it weren't for the fact that I would worry about her sissy prostrate, I would not even allow her to release that often.
I am now not allowing her to have erections.  I have trained her to channel the sexual euphoria feelings to her mind and her sissy heart to be expressed in love and tributing.
She has become functionally impotent.  Her little sissy "pussy" only becomes hard when I command it to for a health release.  I am so far into her head, that if she doesn't have permission, she can stroke and stroke and it just doesn't work!  At first she thought something was wrong, and that she was damaged, but I proved to her that it would work on command.   She has been conditioned so that she CANNOT have sexual pleasure now unless I command it. 🙂   Instead, she expresses her sexual feelings in the form of sending Me tributes.  Since I last posted the spending report, miss princess gigi has spent $1539 and continues showing Me love in the way in which I have trained her. Good girl!
Once a real man who came three times in a session to feminized sissy who has been rendered impotent except on command once every 6-8 weeks.  And trained to tribute instead!  What a good little sissy paypig!
Others have been spending as well!
Shoesniff Loser surrendered to the shoes of a Female Supremacist and paid $740, in two delicious sessions!
My drone, pigskin, completely lost control with oinking and paying for Me and since last update has spent $4101!  His lifetime spending has skyrocketed to over $11,000 since entering My service in July 2014–only about 8 months.  That pleases Me greatly pigskin!
My paypig, lord loser, in a mindnumbing fugue transferred $1067 into My coffers. He is a Loser among men!
Erotic fun was Mine when I extracted $340 more in danger games from My slut becca
My oink drone, a sweet guy actually, spent $221, including our first private cash rape session. I think I scared him and he deleted his Niteflirt account.  This doesn't bother Me, those piggies always return.  He is really close to $2,000 in spending!
The paypig formerly known as Guinea money pig, now only known as PIG spent $261, and I think it would have been more but we had poor timing.
wallet rape toy resurfaced for a tidy $590. I hunger for some of the 4 digit sessions we have had 🙂
My slave "button" spent nearliy $200, but $100 of that was in one lovely PTV mail. Yum.
A new slave to My service, that I have dubbed "whinny" spent $250 in just a few short days. I look forward to more from this new pet.
An old slave, english pig, was back with a new screen name and over $200 in a reunion fuckover!  Yay!  Once again proving that addicts cannot ever stay away.
Another fairly new slave,  humiliation fag, spent $235 and also deleted his Niteflirt account so that I couldn't tell him his new blog name. He too will return, the abuse was too delicious for him.
I know so many of you have a curiosity about My top cash junkies…..
so I decided to give a little bio about My top ten spenders, and maybe mention the placement and lifetime earnings of a few others.
I'm going to do this Letterman Style, as a countdown. (I wonder if Stephen Colbert will do a top ten?)
Number Ten:
At nearly $13,000 we have "Fledgling Loser" as I have called him in My blog on occasion, I've also calle him Veteran Drunk, but that doesn't have the same bite I want him to have. This guy is conflicted about being My junkie. His cock loves it, but he sends Me emails like this:
please Lauren stop.  you're hurting me.   you've already hurt me. $13k+ is too much money for me to spend. i can't do any more.  please stop.
He begs Me to stop, but I don't of course, (Mercy?  HA! I think not)  and he can't help it, he just keeps paying what I send. I imagine him crying into his drink as I brutally fuck him over.  Such a delicious image.
[yop_poll id="2″]
Number Nine:
It's tPay!  At about $15,300 tPay has moved up My active client list and he did it in just 11 months! Yum.  He's been lying down recently, but no worries tPay. I have not forgotten you, and figure out how to hide all your spending from your bitch wife, so you can return to overspending on ME 🙂
Number Eight:
Is Loserbeast 🙂   At $26,620–he has become a little more active recently, I think finally beginning to recover a little from the major financial rape I gave him back in 2012.  You can read about him on this blog post,   I am always happy to see Loserbeasts name in My transactions list, it makes Me smile and remember his huge fuckover when I first aquired him.
Number Seven:
Is a client I call "rare whale", who checks in at $32,180   Rare whale has been My occasional client for years. He doesn't come around often but when he does, it's a major wallet rape.  (Four digit rapes)  Rare whale is one of the reasons I don't match up blog names with a client's Niteflirt name.  I know for a fact that rare whale is addicted to Financial Domination in general, and is a bit of a slut who plays with different FinDommes all the time.  I am certain we are all glad to see his name clicking and paying (Because cha-ching!)  but I'm not sure that some of the Fin-Dommes he spends on realize he isn't loyal.  Now I like loyalty, but I like really extreme wallet rape sessions too. I wish I knew how much rare whale spends in a year on Niteflirt–I bet he is Niteflirt's biggest spender overall.  Now My plan is to addict rare whale to spend only on Me.  I am patient, and I may succeed.  Meanwhile, he comes and goes, and oh yea…cha-ching!
Number Six:
At just over $36,000, is sissy marla, a long time slave and a sissy, who loves to call Me and do long sessions of Me sending her progressively bigger and bigger paymails.  I think marla has been trying to resist Me lately, it's been awhile since we sessioned, but I see her click on My buttons and I know that she will relent and it will be another delicious fuckover session–marla, you *know* you need this.  I'm waiting!
Number Five:
It's wallet rapetoy!   This loser is special.  He first found Me less than four months ago on Dec 12, 2013 and has already sacrificed $41,350 dollars on Me!  That's just on Niteflirt–his spending includes very generous hits of My wishlist for at least another $900.  I hope this boy has lots of cash in reserve, because if he could continue spending at this rate, he would be hitting SIX figure spending on Me before the holidays arrive. Mmmmmmmm . No one has ever climbed My list faster, not even Loserbeast.   I last wallet fucked him earlier this week to the tune of $3518.  Yum.  Wallet rapetoy, I'm willing to do that very often!  *laughs*
Number Four:
At over $47, 520 we have My My guinea money pig!  He is a long time client, and we don't have huge wallet rape sessions like some of the others, but hardly a day goes by where he is not begging for a few pay mails from Me.  He actually started off NOT as a money slave, but over the years I have changed him….I have addicted him…and each year it gets worse, and now he can't even have a decent orgasm without Me humiliating him and taking some of his cash.  Oh, and I plan for it to get much much worse.
Number Three.
It's princess gigi!    At over $67,150 we have princess gigi.  Like My guinea money pig, I hear from princess almost every day, and lately the sessions have become more and more expensive for her, as she cannot stop sending Me tributes and swoons into her sissy fog with long phone calls in which I extract more and more cash from her.   I have control of her itty bitty cock clitty, and I have her in chastity, and she is very rarely allowed to cum in her panties (no touching EVER).  She has only had three orgasms so far in 2014, and one was just a few days ago (after TWO months chaste) This has made her desperately send Me cash, as I have trained her that the only sexual pleasure she feels is from paying Me.    Now only 2-3 years ago, princess was a man with man thoughts who strokes his admittedly tiny cock daily.  No more.  No more boy thoughts, only pleasure from paying Me.   Mmmmm
Number Two:
It's Dr. X!   At about $76,400, Dr X is a long time slave who does regular extreme sessions, regular large but not extreme sessions and buys more of My pay to views.  He has also spent several thousand over the years on My wishlist.  I can't go into a room in My home without seeing something he bought Me.  MmmmmHe's accepted that I will drive him into bankruptcy.  He was about to dissolve his retirement account to give to Me, than his credit card company gave him an obscene credit limit increase.  Guess who is getting that?  Then on to the retirement account!  Bankruptcy for Lauren!
Number One:
Why it's wallet cunt of course!  At $81,800 plus, I thought wallet cunt was a shoe in to be My first $100,000 spender.  I'm not so sure–although cunt still comes around, the really huge extremem rpes are less often. I mean, wallet cunt was the guy I was sending multiple $999 empty emails to while I was on the phone at $50 a minute! *grins*, but we haven't done that in ages.  We still session, but the cunt seems to be getting away from Me before spending several thousand and his #1 position is in jeopardy from both Dr X and wallet rape toy.   However, I'm always happy to see the cunt's name pop up in My transactions and always happy to rape him for a few hundred.  Time shall tell.
I wonder what this list will look like in a year. The slaves in #11 and #12 positions are within a few dollars of Fledging Loser and both very active spenders. (If I had one this a few days ago, Fledging Loser would have been in position #12, I wallet raped him pretty good over the weekend!) Time will tell.
The wallet rape flurry is continuing, and 2014 is off to such a great start that I have a few goals in mind.  December was another record breaking month, surpassing even November and we have a new all time "earning" (perhaps taking is a better word) record.   Likewise, 2013 was My biggest year ever, finally surpassing My 2008 total which I have chased for years, by quite a bit.
So I made a special little pay to view for all you lurkers that want to know all the hard little details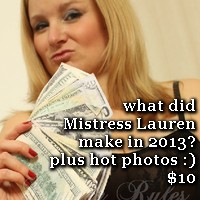 Now on to the good part
I would like to make January another earnings  record month and I LOVE having a goal.  I want guys to spend $50,000 on Me!  And yes I think it is doable, and there will be a widget on the right hand side, that I plan to update every day to give you guys a progress report.  Already on only January 2nd it is at  $6395!  That is freaking amazing and  50K is well within reach!
And I will keep calling out the guys on My blog who spend well.  I want to do it weekly, the holidays have prevented Me from having time to add it all up, but I have finally caught up.
Since Dec 18th, this is the "Spending Report"
In the 1K club:
DrX returned with a vengeance to please Me, spending….hold on to your hat.– $6100 on Niteflirt PLUS a $400 aAmazon gift card and another $720 worth of gifts from My wishlist including some Kohls gift cards and a very very nice BOSE Wave Radio for My upstairs. He bought Me one last year I love, so I asked him to get Me another for upstairs. I cannot wait until it arrives!  (Edit, it arrived today on 1/3, thank you Dr X!)
My new boy, wallet rapetoy came back for more abuse, and spent $3040, and I finally got the quiet guy to send Me 2 different one line emails.  Some of you guys are sooo garrulous and this rapetoy just spends and spends!
Loserbeast came back to serve with a vengeance! Over the course of a few days, he handed $2878 to Me.  Now *that* is the Loserbeast I love! Well done beast!
My princess gigi just can't stay away and I took full advantage of having her in chastity. She spent the previous six weeks in chastity before I finally allowed her to orgasm last night. (I made her wait until 2014). She was not allowed to touch her tiny clitty, she just came when I told her to, on her purple dildo, which she licked clean of a massive amount of sissy juice.   In the past 2 weeks she has spent $2037 on her Mistress. I love how submissive and desperate chastity makes princess!
Other big spenders the past two weeks:
Just missing being a 1K spender  was greggy. And greggy, see, you are NOT  a footnote, you lead the "other big spender list" Greggy's New Years Resolution is to quit NF, but he's chatting with Me there now, and waiting for the blog.  I will send him a big email, and that will end his resolution.
My little sissy becca got convinced to give up over $670 dollars on Me. Mmmmm I love our dangerous games.
And sweet sissy marla pleased Me on the phone and with emails to the tune of $657. Marla is 5th on My all time spending list, and holding strong–she has been with Me for years.
redbird clicked and paid and tributed nearly $900!   Well done redbird! I especially love the tributes!
Guinea Pig Money Slave got experimented on some more and I got $615 from him as he plods toward the secret goal I have for him.
My British sissy "love in the time of cholera" lover blindly paid Me another $493
Formally FootSniff slave, now known as Sniff Robot, he returned to spent nearly $400. Yum.
My #1 ass lover slave surprised Me by spending $378!  Well done!
My no nonsense college boy gave Me $246 bucks he couldn't afford.   That means bye bye to his planned wedding gift to his sister.
paypig brian was back yet again with another new screename to the tune of $240. He tries to quit, but I am just soooo addictive!  As I'm finishing this blog entry, I'm getting an email from him apologizing for not having more money.  He'll just have to scrimp more!
Loyal peter clicked and paid, in I hope a haze of subservient adoration to the tune of $178!
The new slave solitaire spent $164 dollars while begging Me to block him.  Guess what? I don't block slaves because they are tooo weak to resist Me!
faggot jessica is an 18 year old loser in desperate need of humiliation.  This faggot has spent $129 and has spent nearly $500 on Me so far, and gave Me all her Christmas gift money.
Loser louis managed almost $138, and I'm looking for more from him
sexy jakey managed $185, and if I had been around when he was looking it would have been more!
loser #12 spent $154, and in the two years he has been spending it's over the $1400 mark…all of  you mini losers add up!
My good payclub slave spent  $186 in his service, including a lovely $50 email!
My Canadian footlover spent $126…we keep missing each other too.
barefoot kane is a long time slave who spends consistently and LOVES bare feet.  He spent $109, but what I "really" want to mention is that he finally hit the $4,000 mark in his service to Me. Well done good boy, and yes there are LOTS of feet photos waiting for you that you will die to see and I know you are reading.
Button topped three digits with $102
Mistress-dick lover dave finally got a blog mention by spending nearly $100!
Calvin's better half finally got a blog mention by spending $93
mister t gets a mention with $92, was trying for more, but I couldn't seem to connect with him, perhaps because of the holidays. Watch out t!
Another mention goes to bob51 who also spent $92 and is one of those occasional slaves that you don't realize is spending much, until you add it up.   In the 18 months he has served Me, he has spent over $1300.   So even if you can only spent a few bucks a week, it does add up for your Mistress!
Also at $92 was josie, a new slave that I haven't spoken with, but all the little purchases made added up to $92 and I did notice!
Maybe you too can earn a blog entry for helping Me make My January spending goals for you all!  I don't use member names, I invent your very own blog name for you, so don't worry about other people recognizing your Niteflirt name here.