Checklist: Are you the Best Paypig You can be?
Let's see if you are living up to your paypig potential!
I log online every day to see what is going on with Mistress Lauren.
I have joined everything Mistress Lauren offers including Her NF+ feed, Paymail Club, and Blog notifications.
I am in Her tribe or I am working to meet the qualifications to join Her tribe!
I strive to get red letter mentions on Her blog (That means a Paypig Alert or higher, $300 spent since the last blog entry.
Leave 5 Star feedback on every call and purchase with Her.
I have it budgeted so that Lauren is My most important expense, Her happiness is everything!
I tell Mistress Lauren what makes Me weak to make it easier to target My wallet.
I scrimp in My life so I can pay more to Her
I look for ways to pay Her more. Another credit card? A debt consolidation loan so I can run up cards again? Sell my car? Move into a cheaper place? A wishlist purchase?
I stroke to Her mantras every day, letting Her get more deeply into My head.
I pay attention and pay Her often. The bigger the payment the harder I get.
Are there other things you do to be a Great Paypig? Let Me know, maybe I will edit this list!
Recent Pay to views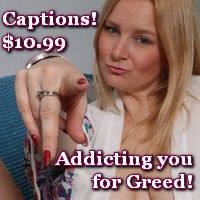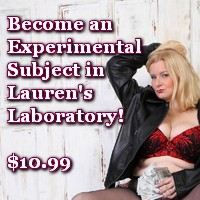 I want to give special mention to the PTV about My Laboratory. It's very potent and the subjects are feeling the effects. You can too!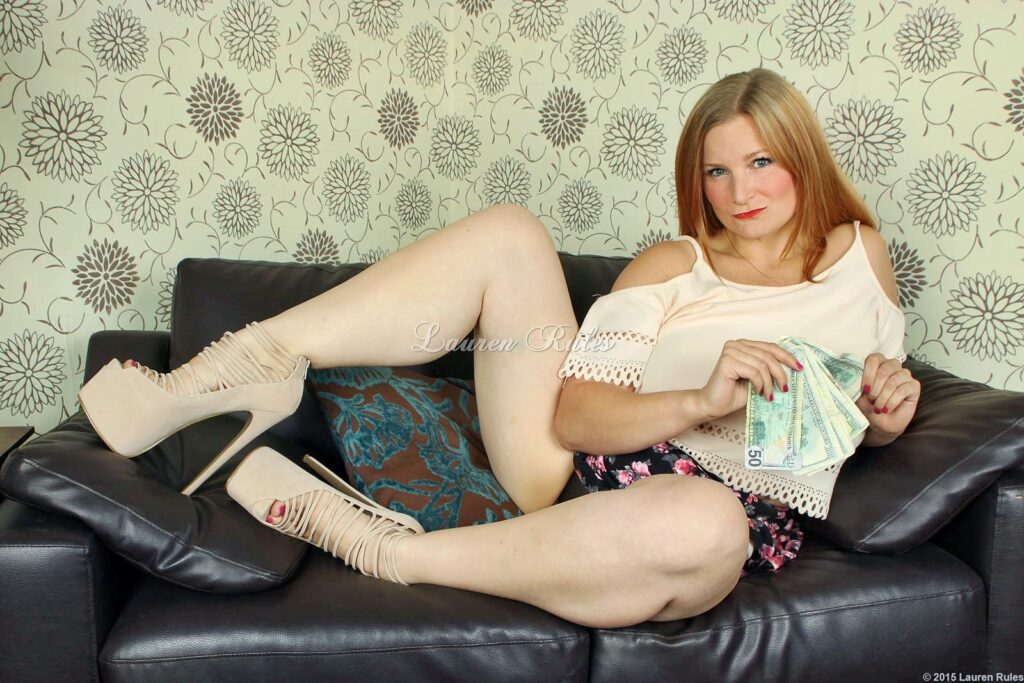 The Fuckover Report!
For those new to My blog, pigs earn blog mentions by spending at least $100 since the last time I blogged. I give each pig their very own special nickname for the blog.
Go ahead! Strive to earn YOUR blog name.
What are "red-letter mentions"?
A pig earns a Paypig Alert for spending at least $300
They earn a Huge Paypig Alert for spending at least $500
They earn an Extreme Paypig Alert for spending at least $1000
and they earn a Legendary Paypig Alert for spending at least $2000
I will also mention a slave new to the blog with red letters, but that's not what I call a "red-letter" mention.
Now speaking of Legendary Paypig Mentions, we have one this blog!
Legendary Paypig Alert!
My good boy, Dr X, has once again earned a legendary mention by spending $3066 here on Niteflirt.
This has brought his lifetime spending here on Niteflirt to $216,141! He is second only to sissy buffy, and actually catching up. I look forward to seeing him it the $250K mark, that will be sooo epic.
Extreme Paypig Alert! Soooo close to a Legendary mention was My good boy helpless dennis. He is completely addicted, and it's getting worse! I LOVE IT. He spent $1967 this time around!
My good boy, j the junkie gets a mention for spending $249. It's also time for him to renew his subscription to My NF+ feed, you don't to miss anything j!
Huge Paypig Alert! My good boy and paybitch boomer needs to be bent over and fucked sooo hard! And so he returns again and again for fuckover. This time he spent $886
A mention goes to sniffer, who did a nice raise the rate session with Me for $122
Paypig Alert! Getting a red letter mention today is My nylon slave. His addiction has gotten more intense recently. I love it! He spent $400
My helpless tool clicked and paid to another mention. He can't seem to stop and is approaching the 2k level of spending. I have two goals for him. He must hit the 2k level, and he must join My NF+ feed. He spent $241 this time around
Huge Paypig Alert! Earning a Huge alert was My good boy special k. He managed to hide from his wife long enough to spent $878 on Me. Nice!
Next is gimp loser. I hadn't heard from him in a while, but he hasn't yet kicked the bucket. He spent $143 listening to My harsh put downs.
Huge Paypig Alert! As addicted as always is PIG, who cannot cease his spending on Me as he edges his addicted paystick. He spent $513 this time around
Just squeaking into a mention with $100 of spending was My pantyhose junkie.
Paypig Alert! My good boy dope finally managed to get a session in and we had a grand time, he spent $406. I can't wait until the next time My good boy can session with Me!
my spawn clicked and paid enough for a mention with $143 of spending. I'm waiting for him to sink deeper into the payhole.
New Slave! New to the blog is trout, who is gradually learning why I am dangerous. He spent $100, just enough to get a mention!
My good slave cheekie earned another mention with $165 of spending. Well done!
Paypig Alert! Sweet bambi came into My hypnocabin and I extracted $422 from her. Delicious!
And pigbait. This loser can't stay away, I'm slowing dissolving any resistance. He sent Me $109 this time around.
New Slave! New to Me and the blog is a slave I am calling cha cha. This guy spent $315 learning how beguiling and dangerous I am!
My quiet gentleman was sweet enough to pay Me $128 this time around!
Huge Paypig Alert! My good girl buffy tries sooo hard to be good by not spending, but really, she's at her best having paysex with her Queen! She spent $354 this time.

And helpless dave spent $112 deepening his addiction.
My boi wayne kept Me entertained with stories and photos of his wife cucking him and spent $104 in the process.
Just another ATM keeps coming around, I believe My NF+ feed is addicting him. He spent $176 this time around!
And dear marla spent $119, but I think we are due for a big fuckover!
Lauren's footlicker spent $165 on Niteflirt and $6 on Amazon for $171. Soooo sweet!
I was pleased to see Mind controlled john spent $114 on the new series. I have missed having him around!
Lex was back and this time he spent $145. Nice!
Good boy oldie was clicking and paying and spent $122. That's what I'm talking about!
I was also really pleased to see star junkie back! He spent $109 to earn a mention.
tPay managed to escape Me with only $134 in damage. Bitch needs to pay soon. I'm ready to see an Extreme mention for him again.
Now who will be on the next Fuckover report? I want it to be YOU!