FinDomme Fantasy
FinDomme Fantasy
I wrote a few years ago and never used, so I present it for your Paypig enjoyment! I know you guys wonder what We Findommes might thinking about. This is a conversation I imagine with My piggies.
Fear and Arousal
So , loser boy.  You can't stay away from me, can you? You try, and maybe you manage to do it for a day or two, but then you always come back to me.  Every time.  And you keep coming back even though you know the kind of woman I am.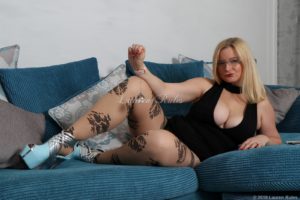 You've read in my blog about the financial ruin I've inflicted on other weak boys like you.  Boys who were addicted to serving me and to pleasing me, just like you've become.  And you keep returning to read those blog entries over and over again, wondering what it would be like if I did the same thing to you.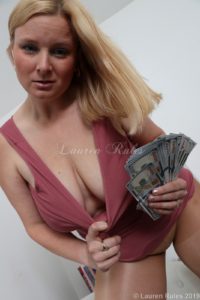 As my blog makes clear, I am a "financial domination sadist".  Well, not just "a" financial domination sadist.  I am without question THE pre-eminent financial dominatrix.  Which means, of course, that I take great pleasure in the pain that my slaves feel when I have forced them to sacrifice their own financial well being in order to try to satisfy my uncompromisingly and unapologetically greedy financial demands.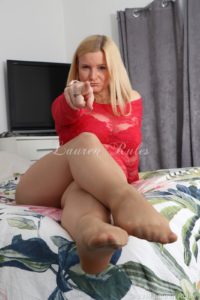 That frightens you, doesn't it?  But it also fascinates you.  Excites you.  You are like a weak and susceptible submissive loser male moth, irresistibly attracted to the bright and intense flame of my beauty and my erotic power and my femdom financial sadist personality.
Look at me boy!  Gaze at my beauty.  There is no feeling in all the world like what you are feeling right now.   I know that.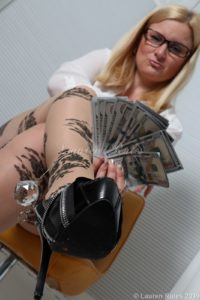 As you gaze, you feel aroused.  Of course.  But that's not all.  You are also feeling an intense desire to serve me and to submit to me.  You want to do whatever you can to please me and to know that you've been a good boy for me.  And you know the kind of service I expect from you.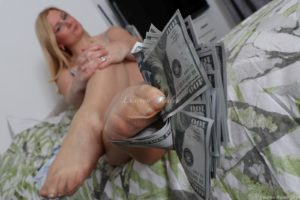 Simply put, I expect you to serve me by giving me your money. I DESERVE to have your money.  I DESERVE to live a life of luxury.  I DESERVE to be wealthy and to have everything I desire.  We BOTH know that that is true.
And you?  You deserve to have nothing.  Nothing, that is, except for the exquisite sense of pleasure and fulfillment that you feel when you submit to me and give to me.  You crave that feeling.  You NEED that feeling.  And the more that you give, the better that feeling will be!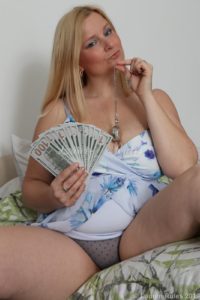 Remember, boy.  It is simply unacceptable for you to have money that you haven't told me about and that you haven't made available for me to take from you.  And it makes no sense for you to do that.
If I don't take the money from you, what would you do with it?  Spend it on yourself??  How ridiculous!  What a waste!!  There could not possibly be a better use for the money that you earn than for it to end up in my account!
In fact, when you work hard to earn money, you shouldn't even think of it as yours.   You should think of it as MINE!!  You want me to have it.  And I want you to give it to me.
And that is what you will do!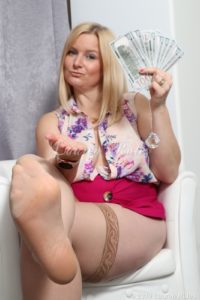 Remember, boy.  It is your fate to be wallet raped by me.  Not once.  Not twice.  But again and again and again.  Whenever you have any money or financial assets at all, you will contact me to beg to be wallet raped, to beg to be financially drained.  And if I choose to oblige you, you will consider it a privilege and you will feel GRATITUDE for my generosity!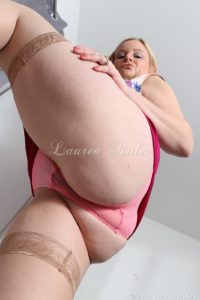 Yes, my boy.  That is your inescapable fate.   You will spend your days laboring hard to earn as much as you possibly can, and whenever you have saved a reasonable amount, you will contact me and together we will transfer it all from your account to mine.  And whenever we do that, it will make us both feel oh so good.  Because that's just the way it is with weak submissive boys like you, and it is just the way it will always be with a powerful and beautiful femdom financial sadist like me.
Now, let's talk about some of My pigs. Today I want to highlight a long time paypig that I call, simply, PIG.  PIG has served Me for nearly 12 years now! He returns again and again, never spending HUGE amounts others, but spending nearly every day. Usually at least $100, but on occasion $200-$300.  It's regularly is what has made it add up.  This week PIG passed the 100K LIFETIME spending threshhold.  PIG is often the victim I first test out new techniques. His responses have enabled me to levarage more than $2.5 million of spending from you losers over My career. I will use those techniques and new ones I am constantly experimenting with to wrest more millions from My minions.   Since the last spending report he spent $824, tipping him over the threshold. So erotic!
In other spending, let's start with hypnowallet, who spent $160. I think I've just about destroyed his finances, but he keeps managing to find more! That's the kind of service I am talking about!  Lifetime, he's spent $11,800 plus!
Paypig Alert! My greek virgin kept returning again and again to tribute Me in chat, and he made a nice phone call. He's a loser whose only sexual pleasure is in being used and exploited by Me! How arousing! He spent $442.
Calling Me several times was helpless dennis, who informed Me that My brainwashing him has resulted in him being unable to cum unless he's paying Me! So funny!  He spent $174 since last post.
Paypig Alert!  After several months of trying to break his addiction to Me, asslover cuck phil realized the futility of such an action, realized I was hotter than his wife and spent $424 pleasing Me! Welcome back My cuck!
Extreme Paypig Alert!  My slave sunshine is so quickly turning into one of My favorites, his sunny pleasant personality and need to please are so refreshing!  He gives quickly and freely and loves to spoil Me. My good boy sunshine spent $2530 on Niteflirt and another $1700 (I think-it may have been more) on gift cards and Amazon spending, totaling $4230 if I calculated the gift cards correctly WOW! One gift was a $500 Amazon card that I used to buy a new computer. (Which I still have to set up, planning that tomorrow) I look forward to seeing his name pop up in My chat almost every day!
Huge Paypig Alert! My good girl titcunt has been like a zombie Miss piggy, spending like crazy! She passed the lifetime amount of $5k and this time around spent close to $500 on Niteflirt and another $110 on a new pair of running shoes for Me! What a good girl!
Extreme Paypig Alert!  My shopping bitch has been quite responsive to My demands the last month or so!  He paid just over $605 in cash and another $678 on Amazon and gift cards!  That's the kind of service I LOVE from a shopping slave. Just wait and see how intense it's gonna get!
My pit lover got a mention with $105 of spending on mostly captioned photos!
Extreme Paypig Alert! I really got under princess gigi/AKA fagmuffin's skin with the newest videos. She couldn't stop calling, couldn't stay away, couldn't stop sending Me tributes.  She ended up spending $1402 since last post, much of it while she was on vacation and hiding from her overbearing girlfriend, drama hussy.  It's never gonna get better. She is My #1 spending on Niteflirt, and her lifetime has reached $190,500!  It won't be long before she hits the $200K mark!  She may end up as My first quarter million spender! What a worthy goal!
Huge Paypig Alert!  I did manage to get $393 out of steve q fucked.  I have to say though that this pig is due for an extreme session! It's been far too long!  His lifetime is really close to 10K.
My good boy who I spend stolen moments with spent $160 on Me, mostly in a couple fun phone calls, plotting ways ot make Me even richer!
Extreme Paypig Alert!  Back in an evening of excessive wallet rape was tPay.  tPay pops up every now and again and then deletes his account after the damage is done.  This evening he spent $1337.  Mmmmm makes me wet to get paid like that! Welcome back tPay and see you soon! I see his account is still there for now, so perhaps another cashrape will happen soon!
After a hiatus, cumstain made an appearance for $175 worth of spending!
Huge Paypig Alert!  It's so nice to have walletcunt back again. This time we had a great chat/tribute session and he spent $917! He loves wallet rape!
My helpess day drove by tributed Me enough to amount to $115 since the last post!
Paypig Alert!  My financial gelding also spent a lot of money in chat and tribute! No one can lead you into fuckover in chat better than Me!  He it spent $348
Paypig Alert!  My good boy, Irish dope found his way back to Me again, also to chat and tribute. He spent $247!  I know this is cash he doesn't really have, so that makes it even MORE erotic for Me!
My sissy cock sucker was back, tranced to pay and pay, with no memory of it!  He spent $214
Huge Paypig Alert!  My good boy, titpay ATM showed up in ATM machine mode and I withdrew $433 from him. What a good loser ATM, huh? So entralled by My tits!
My boy wayne, was blown away by the photos I had of My ass in sheer pantyhose. He likes thick asses like Mine, and he can't stop paying!  This time around it was $203!
Huge Paypig Alert!  New Slave to blog!  A guy who has been around, suddenly went crazy spending, earning his first blog in an impressive way! I'm calling him boomer, he spent $333 and he's really close to lifetime $1K spending! (about $25) I look forward to lots of blog mentions for boomer!
Back for more photos of Me in black leggings was "more please"  I took $167 from him this time
Huge Paypig Alert! New slave! A new slave to Me found out how dangerous I was, losing himself in click and pay and also My goody bags.  I'm calling him ninja, and on his first few days serving Me, spent $348! Well done ninja! Keep that up!
Back spending more money on Me was egghead, his spendings totaled $218! All in the past few days
New Slave!  Also new to Me is a slave I'm going to call "cartman" He spent $112 since joining us last week!
slave jb was back, losing himself in click and pay heaven for $167.  YUM.
Huge Paypig Alert!  Back for even MORE fuckover fun was noddy! I calculated up his spending since the last mention, and it totaled.  *drumroll please*  $666.  You can't make this shit up! Creepy!  I see more fuckovers in his near future!
Squeaking his way into a mention this time around was pay drone, for $105
Paypig Alert!  A drive by paypig, who made and deleted his account very fast, but not before spending $345. I'm gonna call him John Doe, and I think he will recognize himself there 🙂 Do it again doe-boy
and newer slave candyballs was here and spent another $135 before deleting his account. (Why bother, when we both know you'll be back!)
Paypig Alert!  and newer slave emptyhead was bag, spending $346 in a delicious game of click and pay!
Huge Paypig Alert!  Always serving Me well is Dr X.  He spoiled Me this time around with $432 on Niteflirt and $566 on Amazon, including a new suitcase for My Denver trip in August upcoming!  He takes such good care of Me!
My good boy surprised spent $240.  I like this boy, he's so nice and polite and so complimentary. He and sunshine remind me of each other.
Extreme Paypig Alert! There were a LOT of Extreme paypigs this month.  Another was an old face who came back to Me, this time with a new persona, we will call "bambi"  Bambi spent $1,637 this week on Me, and it would have been more I think, but we kept missing each other. (bambi and I are on opposite coasts and I think that makes it more difficult to connect) I had a lot of fun tormenting her.
and I was thrilled to see My billy goat back!  My goat spent $207, including a nice tribute. What a good goat, baaa!
and lastly, paybitch terry squeaked by with $112 in spending. Can't stay away.
Now, you know how to get on My spending report…you know what you need to do.
Here are some recent pay to views to get you started! Go forth and pay!