I am a Financial Sadist. The fetish of Financial Domination
Here is something you may not have considered. Your Domme has a Financial Domination Fetish, it's not JUST about the money (that doesn't suck though). Fetishes all have two sides of a coin, the Dominant side and the submissive side. It's sexually charged. I get off TAKING your money from you, especially if it is a lot that will impact your life. The slave makes a sacrifice that will HURT. I inflict the pain and enjoy your reaction. I bathe in your misery
I am a Financial Sadist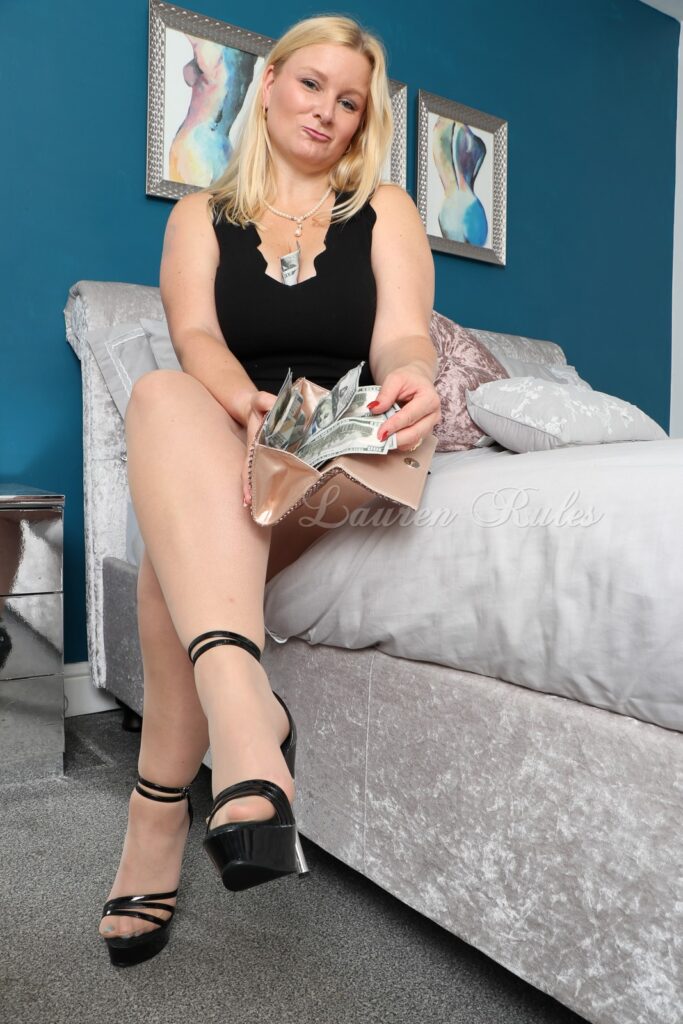 If you tell Me that you can't go on vacation because you sent Me too much cash, that makes Me wet.
If your wife gets mad because the credit card bill got too high (because of Me), that makes Me wet.
If you cry because you can't stop paying bigger and bigger emails and feel like a totally depraved pig loser. That makes Me wet.
If you tell Me I am bad and evil for taking your money, that just makes Me want to repeat the experience.
If you tell Me you are quitting, that makes Me laugh, because you can no sooner stop paying as I can stop taking.
If you email Me to say you are ready for a HUGE fuckover, that is My idea of a good time!
If you end up telling Me you regret spending, I'm amused because I LOVED it, and only I matter
If you go bankrupt paying Me because you can't stop, I won't bother spending time with you, but I will remember you forever.
I send hooks out all the time. I enjoy small sessions, but what I really want are the BIG ones. Those feed My soul.
Maybe these will hook you!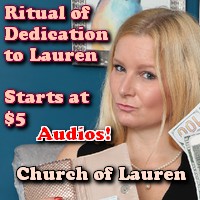 And I present you next with
The Fuckover Report
Paypig Alert! Let's start with helpless dennis who only gets hard now when paying Me dearly for photos of My tits. Pathetic huh? He spent $443
My good boy sniffer did a quick little raise the rate session and dropped $165
Huge Paypig Alert! Loser chert did a raise the rate session with Me that helped get him to this alert. He spent $515 since the last blog entry
My useless gimp loser stopped by to pay me $150. I think I will take him harder next time
Paypig Alert! A new slave, pathetic loser–a sorry weak college dude spent $308 one evening getting raked over the coals! Yes, I am dangerous
My pantyhose junkie came around for a nice intense phone call. Not only did he spend $175, he is really close to a milestone of $5K lifetime!
Paypig Alert! My nylon slave continues to worship Me as I demand. He worshiped Me with $336 since the last fuckover report
My exposure sissy paid Me $231 with a custom audio and some nice phone calls.
Legendary Paypig Alert! I was surprised and pleased to welcome fruity to this category. He did a lot of clicking and paying, and I think he surprised himself to see how much he spent. He may be even MORE surprised to learn that he spent $2494 since the last fuckover report!
Back after quite a while was sissy becca, who spent $251
Huge Paypig Alert! My good boy j the junkie CANNOT stay away! I have teased $688 from him since the last blog!
My good sissy caged yankee spent $234 in chat and on pay to views. She is obsessed but right now she is trying to stay away. It's safe to return jenna, but I don't promise I won't bite!
Extreme Paypig Alert! Getting himself yet another extreme mention is the guy I call My niteflirt client. (He knows who he is! +) He spent $1348 since the last time!
My good girl marja is back, and she spent $168 on fun little chat sessions!
Huge Paypig Alert! Loser noddy came around to through $591 at Me. I think he is due soon for a five digit cash rape
My bitch pigbait spent $199 since last review. He also spent some more between Me calculating it, and Me publishing this, so there is already some for the next report!
Huge Paypig Alert! PIG kept coming around as usual, but we had some poor timing. He still managed to spent $976
My quiet gentleman kept coming around and he spent $251 since the last blog entry! Nice!
Huge Paypig Alert! I had a couple of very arousing sessions with My paytit ATM. He spent $604 paying My tits
My good little sissy cocksucker and I had a couple of nice chat hypno sessions and he spent $206
Paypig Alert! My good little ass bitch kept sessioning with Me in chat, and I teased him with My perfect ass, and he spent $375. *laughs*
My good boy special K spent $160 on some nice click and pay action!
Huge Paypig Alert! My elegant foot lover kept returning to spoil Me and he spent $735. Nice!
yeboevals got a mention for spending $145. Nice!
Huge Paypig Alert! My good boy button feel into a fugue of click and pay for Me again, this time spending $505! YUM
beta male bert was back with a new account spending $257
New slave! My new slave homer spent some time discovering all the wonderful and dangerous things about Me! He spent $290
Spending exactly $100 to earn a mention was oinkloser 10000 This is not enough, and I want to cashfuck that pig for more.
Huge Paypig Alert! Really going crazy clicking and paying recently was boomer, who spent $898 making Me happy!
Going on a spending burst was cadet, who spent $114. That was nice to see!
Paypig Alert! Between buying pay to views and some Amazon presents, Lauren's footlicker spent about $315!
And finally, My good girl buffy (AKA princess gigi) spent $836 losing herself in My words and photos.
Now, get to work so YOU are on the next Fuckover report