Lurking Paypigs wannabes on Notice!
I know I have a lot of fans who read this blog.  Many of you are loyal and regular and have paid Me for years!  (Good piggies!)  I'm not talking about you.
The truth is, some of you go for YEARS stroking your cock over My words….without paying a dime! Paypig wannabees!
Many of you take the plunge and surrender to Me. They make a Niteflirt account and then start PAYING. I know this is a fact, because they tell Me so!
They have been self training, by stroking to My words, and are already addicted before I even know they exist!
So are you one of those piggies who flock to My blog, reading every word, stroking to the fantasy of being a Dr X or a noddy, a wallet cunt or a gigi?  It's time. You might not be able to pay Me the thousands those prime pigs do, but you will pay Me what I have.  You've been self training, getting turned on. It's time to upgrade your fantasy and begin your financial servitude!  It will feel amazing!  It's time to stop being a wannabe, and to START surrendering your cash to ME!
The NEXT blog entry will have a list of PAYPIG Wannabees who surrender!  If you are brand new and spend $50 on Me, you will get mentioned in the little list. (If you spend more than $100, you get a special mention)
Just tell Me, "Mistress, i'm a paypig wannabe who has surrendered."
Don't you think it's time you stopped stroking for free?   Join now
In other news, I have been available less than I hoped.  I made a little schedule, which many of you paid attention to! (Thank you)  And you may have noticed I'm not always there when it says!  The truth is, we had a horrible spring here. It was COLD and RAINY until about two weeks ago. It turns out I had a major case of cabin fever, and once the nice weather came, I wanted to be outside, not on My computer cashraping paypigs!
When I was available, you guys were so desperate to have Me take your cash, you mobbed My attention! Finally today, I just had to NOT BE AVAILABLE so I could get some of this web work done! I do plan to try to keep to the posted schedule more or less
All of this also meant that the spending report is a whole month's worth of spending, so it's lengthy!
But first!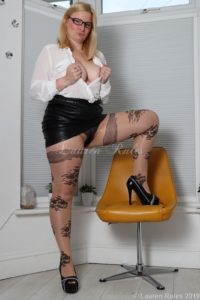 Here are some recent Pay to Views you MUST buy. (Lurkers, take notice) Enhance your Dopamine Addictions!
So, speaking of that spending report….
New Slave, Huge Paypig Alert!   One of those slaves that lurked a long time finally caved and he spent $590 dollars!  I'm calling him pig-guy and he's done nothing but please Me since he turned up ten days ago!  I like that rate of spending!
New Slave! Huge Paypig Alert!  Another new slave is a guy I'm going call "fail"   This loser "fails" to stay away. He spends, deletes his account, returns, spends, deletes his account, return, spends, etc….you get the picture! For some piggies, this ritual is part of their addiction, trying to purge themselves of FinDomme, but FAILING. I can't let him know he is on the blog but I think he will recognize himself here. He did some fun raise the rate calls with Me and spent $557!  It's time to return and spend, fail!
Managing a mention with $101 was helpless dennis! His calls are always fun.
Huge Paypig Alert!  Surprising Me with the biggest session I think I've ever had with him, I cashraped clayton for $913, mostly in one delicious session! THIS is the kind of devotion I want from you clayton! Didn't it make your cock feel so good?
My nylon slave lost his head and paid Me $246 in a delicious session!
Oinkloser was back, spending $162 on click and pay.  What I really want to do is another raise the rate call session with him, I can really cashfuck him hard that way!
Extreme Paypig Alert!  Spending $1058 was paybitch terry!  I can see he is trying to evade his decision for Me to drive him into complete loser bankruptcy, but I don't believe that will last! *laughs*
My footslave was back spending $202. Good boy!
Paypig Alert!   My slave hypnowallet is completely trashing his retirement by sending Me all his cash. Instead of relaxing in leisure on his pension, he's learning new ways to eat ramen noodles. This geezer spent $469 and had to borrow money for his rent. He's addicted. He'll return again soon, as soon as he can scrape up the cash to send Me tribute after tribute and hear My voice while he does so.  Good boy, hypnowallet!
I was sooo happy to hear from marla, one of My top spenders whose wallet I really fucked over. She called for a $227 dollar session, and it was soooo nice to hear from her while her finances recover from My onslaught.
Extreme Paypig Alert!  My titcunt, who I renamed "miss piggy" really lost herself this week for her Goddess, mostly in pay to views of My perfect breasts! Paying up to $100 for a single pay to view!  Grand total this month was $1085!  Good girl!
Another slave learning the eroticism of raise the rate calls (Where I hang up on you again and again, each time charging you more to talk with Me!)  He spent $285 dollars this month on Me!
Huge Paypig Alert! and slave jason, who may have a blog name, but I can't check since he deleted his account for now…but who got caught up in "raise the rate" for the first time spent $338, which is a whooping amount for him! You made Me proud jason!
Spending $281 on a few always fun phone calls was My good boy who gives Me stolen moments (Someday I 'll come up with a shorter name) We plotted evil and he spent $281
Squeaking by with a mention and spending $100 was titpay ATM.  Time to drain you soon!
Huge Paypig Alert!  My exposure sissy was back and spent $328 having fun sissy exposure games!\
My slave dirtbag was about, clicking and paying $160 worth of his cash to ME 🙂
and "goat" just missed a paypig alert by $20 but still spent $280!  I like seeing him click and pay!
Huge Paypig Alert!  My slave sucker is going to be so proud that he got a Huge paypig alert! He even tributed at one time, and I can't wait to see how he tops it!.  He gets special thanks for tolerating Me being grumpy at his wanting to know SOOO bad if he was in the spending report!  He spent $303 this month
Sissy caged yankee was back (those Lauren junkies never stay away) This time the sissy spent $203. Excellent!
It was sooo nice to see Loserbeast spending again, this time I captured $179 from him!
Paypig Alert! Slave pit-lover was back, with love of captioned photos, clicked and paid $304 for Me!  He's passed 2K lifetime spending on Me now
I had a lot of fun ripping off "flip off idiot" for $275. One photo $30. Sometime I'm gonna sell him a photo of a pumpkin or something.
Getting a mention with $152 of spending and progress toward his paypig goals was "gutterdweller"
Extreme Paypig Alert!   PIG is barreling out of control, and closing in fast on $100K lifetime spending! I suspect by next blog he will have hit it!  This time around he spent $1258!  He's losing his mind and learning to spend on automatic!
And sparky was back, chatting and tributing to the tune of $182. Yum
Extreme Paypig Alert!   The drama with fagmuffin's "girlfriend" continues, but she would be mad and shocked to find out that fagmuffin sent Me $1,353 in trbutes this month and one phone call that recharged the trance. That girlfriend is an ugly person inside and out anyway and fagmuffin doesn't need her brand of control.
Helpless dave couldn't help but sent $118 in tributes one evening 🙂
Paypig Alert!   My sissycock sucker went into a trance with a single word with Me on a couple occasions. He might be surprised to learn he spent nearly $400.
slave "just another ATM" spent $167 on click and pay this month!
Paypig Alert! This is addiction….spending $335 just to play trivia games with Me! I always love My time with My elegant foot lover!
Mindlessly, paydrone spent $162 on pay to views. Just the way I like him.
Paypig Alert!  It was sooo nice to have no-nonsense guy back in My sights. He's a natural born victim and target, and he spent $405.  That's what I LOVE. Hey, lot's more ass photos, come back for another fuckover!
My no yes Loser was very attentive this month and spent $199.
New to My blog is a slave I'm calling silent poet. He squeaked into a blog mention with exactly $100 of spending.
Paypig Alert!   "Surprised"  may be surprised to learn he has been getting very addicted to our sessions.  This month cost him $473.  YES 🙂
Still licking his wounds from our $13,000 fuckover in April, Dr x spent $216 on Amazon and $10 on NF. Soon, your time will come again Dr x.
Paypig Alert!   And egghead was back, losing control again. Pay, obey and surrender makes him just buy pay to view after pay to view. YUM. He spent $384 since last report
Legendary Paypig Alert!
And Last but not least (at least in the spending totals) is a loser beyond belief. Now I mentioned noddy in the last blog entry, but since the last spending report, this loser has spent $4,882.  I live-tweeted a couple of his cash rapes, and I have really enjoyed dishing out pain to him. He needs the abuse, and I am here for it!
Here is a special message for you noddy,