A blog post from Goddess Lauren of the Church of Lauren
Announcements
I'm taking some Me time next week from Jan 17-23rd. I haven't had a vacation in about a year and a half, and I am not going anywhere, (who is?) but I need a break. I MIGHT be on a little bit if I get bored, but no promises
The Church Rolls are here, listing membership and which Pigs have completed certain sacraments.
The first sacrament is: The First Celebration!.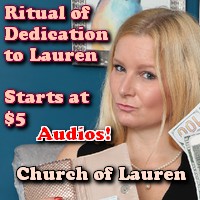 Now, let's talk about the Paypig Stages of Poverty!
Baseline: This is the state you are in BEFORE you begin serving Me. It will vary from pig to pig of course, some of you will be flush with cash, and others will already be on the verge of homelessness. Because of differences in where your baseline is, the stages I outline may not entirely describe you, but it does describe a progression and it's the progression and the mental state that accompanies that progression that is important.
Stage One: The target begins to spend money. It's an amount that's hardly missed, pocket change. For some pigs this might be $5. For others $200 is nothing. What matters here is that the training has commenced. The conditioning has begun. The target is introduced to the cult, experiences an erotic thrill in the act of paying Me.
Stage Two
The target starts getting hooked. The adrenaline rushes, dopamine floods experienced while paying Me start becoming habitual. This stage may not happen right away, it might take months or years of being in stage one. Sometimes it happens in minutes. Often stress triggers the launch into a new stage.
The amount of cash spent is slightly over what a casual observer would think was reasonable. Compare it to this. You used to buy an occasional scratch or lottery ticket, maybe once a week. (Maybe you were spending $1 a week, or $20 a week, but it was controlled) Now you're buying 3 a day. You might be choosing lottery tickets over going to the movie. Now you're choosing Lauren instead of lottery tickets.
The target still thinks he is in control of his spending and can stop whenever he wants.
Meanwhile, he's getting addicted
Stage Three
The spending increases. The pig is noticing the effects. The credit card bills are slowly growing. He finds he's cutting back on luxuries. It's not uncommon at this stage to binge on Paying Me, and then cut back for a month or so to pay down the credit card. Then repeat. Two sacrifices are made. The first is paying Me, the second is not paying Me, and SUFFERING because of the withdrawal of the Lauren addiction. The suffering is both from the absence of Me, but feeling as if he is failing Me by NOT spending. Some pigs try to revert to stage two at this point, but it doesn't last. Very rarely a pig breaks away, but only less than 5% of them. I enjoy watching the stuggle, knowing I will win
Stage Four
This usually happens after a stage 3 pig fails to stay away. Binges begin, far beyond what the pig can afford. Credit cards start to build up. The pig stops spending on other things, because he doesn't have the money. It's unsustainable, and I milk it for all the cash I can take. This is as far as some pigs every go, maxing out a card, and going cold turkey for a while so they can enjoy another mind numbing erotic pay binge for their Goddess!
Stage Five
Most pigs don't get here. Some do. This is real trouble. As in, can't pay the rent, can't pay the electric bill, overdrawn on the bank accounts, draining the retirement account. Selling the business for Lauren. Taking out a loan the pig can't afford to give to Me!
It leads to bankruptcy, loss of relations and devastation. It is stunningly beautiful to know I have destroyed a pig, (and I have taken many here)
But there is a certain freedom too, once you arrive here, there is no place else to go. No way to please. You can only spend your life trying to put it together enough to do it all again for Me!
I will be showing you the pigs who spent on Me, but I also want to show you the recent pay to views, including a beautiful one for your First Celebration in the Church of Lauren!
Next is time for the Fuckover Report!
Huge Paypig Alert! First is sniffer. This loser cannot stay away. He clicks and pays, tributes and does delicious raise the rate calls. Since the last blog entry he spent $512.
My good boy oinkloser spent $260. I want to push him into a higher session soon! 
New Slave!  I had a couple good phone calls with a new slave I'm calling "chert" He spent $151 learning all about My dangerous ways!
My good sissygirl titcunt spent $175. Always sooo fun with her!
Paypig Alert!  Good boy boomer continued his spending ways, this time dropping a total of $450.  Delicious!
Back with a new account was yeboevals, this time around spending $265.  He really never had a chance
Paypig Alert! Also unable to stay way, calling and buying photos of My Goddess breasts, was helpess dennis, who surrendered $349 to Me. Good boy!
My extreme paypig noddy is still licking wounds from huge fuckovers. He did manage to throw $229 My way. I hope he's getting his house into enough order for Me to take 4 figures or even 5 again soon!
Paypig Alert! My good boy nylonslave worshipped his Goddess and her perfect nylon covered feet, going deeper into his Practice of Cult member in the Church of Lauren!  He spent $488
Paypig Alert! My slave "j the junkie" kept losing his mind over Me, spending $345 on his addiction to Me!

Extreme Paypig Alert!  Gone off the rails to worship his Goddess is the guy I call Niteflirt client. He's a perfect example of a slave that has slipped into Stage 4, as I describe, he's never spent this much, but he has surrendered! He spent $1308!
Huge Paypig Alert! I was thrilled to use My good girl, sissy marla again, it's been sooooo long, but she slipped back under My power again!  This sissy spent $928. I can't wait to do it again!
Huge Paypig Alert!  Another pig that came back with a vengeance was special k.  This guy slips in and out of My orbit, each time he gets a brutal fuckover! This time was for $868
A long time slave I recently re-named "superpawn" managed a couple of phone calls between traveling and spent $131.
Extreme Paypig Alert!  Earning yet another extreme alert, just spending in a quickening frenzy is PIG. A target for years, fluctuating between stages 3 and 4.  Lately, it's definitely been stage 4! He spent $1390 since last blog entry!
After a long hiatus, jaybee returned and spent $132 one evening!
Paypig Alert!  Sissy caged yankee kept coming around, although our timing wasn't always the best, this sissy spent $390 on Me since the last post!
My good boy nicpig was back, spending $156 pleasing Me!
Huge Paypig Alert!  My new slave, assbitch was back with a vengeance, spending $635. It used to be his cash. I lured it away, with My spectacular backside, he just followed!
My good boy, hosiery slut was very generous as of late, spending and tributing $295. What a good boy! Just missed a paypig alert too!
Huge Paypig Alert. My good girl bambi, lost her mind several times with Me, as I triggered her again and again! She spent $740!
And spending $178 was pigbait. He keeps trying to get away, but it is FUTILE.
Paypig Alert! Getting his first alert in quite a while was My good boy quiet gentleman, who found himself once again, unable to stop his spending! He spent $345 since the last blog entry!
My sissy cocksucker returned for more hypnofun in chat, and he spent $288 as I put him into trance again and again! When he reads this he will message Me, I order it!
Huge Paypig Alert!  Click and pay slave button was about again, out of control and he spent $681.  I LOVE it!
Sending Me a regular tribute was helpess dave, who spent $118 on Me since last post. I think it's time to nail that pig down for more!
Extreme Paypig Alert!  My good buffy, AKA princess gigi, continued with her steady spending ways, this time for $1258. Her "girlfriend" that I call cow is back, but poor buffy has a broken tiny clitty and never gets hard anymore.  
A pig that I have dubbed miss snout FINALLY gets a mention, having spent $116. I know miss snout has been looking forward to seeing PROOF that she spent more than $100.  Next up?  I want miss snount to spend $300 and get a paypig alert!
Extreme Paypig Alert!  My titpay atm went all the way through the First Celebration series, joined My church and spent on other days and ended up with a total of $1150!  This is what cult membership looks like!
Unable to help himself was weak for legs. Something clicked and I tranced him with imagery of fondling his brainstem and he spent $206 YUM.
New to blog and HUGE paypig Alert Spending enough to do his First Celebration was the professor, not new to Me, but suddenly spending like a mad scientist! He and I had many cerebral conversations about joining My cult, which I so very much enjoy! He spent $642 learning about My dangers!
Lauren's footlicker was a very good boy for Me, and he spent $153 pleasing Me!
Huge Paypig Alert! My sweet girl sissy j was SUCH a good girl for Me, she has been going through the first celebration, and joined My church. She spent $523
My good boy peeper returned to please Me with $178,  I love watching him click and pay when he is on a tear!
Lauren is your Goddess
The Religion is Me of course
I embrace all ways of luring men into deep addiction to Me.
Nothing is really off limits (except for things I find distasteful or are prohibited on Niteflirt- because My money and joy is more important than your tiny erection)
Lately I've been playing with religious devotions. Religion can be a powerful tool to brainwash the weak minded or desperate into a situation where they are controlled.
My mantras become prayers, rituals, sacraments.
Let's try a few!
Now some of you are repulsed by the thought of Me creating religious devotions around your servitude to Me. (I'm actually amused by this). I want you to consider why this is. It's because you ALREADY have preexisting religious programming that is controlling your life. Some church or other religious institute is trying to control their access to you for your money and to retain power. Part of their indoctrination is to instill horror if anyone else attempts to do the same thing! I see through it.
Other of you have the programming but also your mind is screaming to be free of it! This can help. (Of course, you'll be transferring that programming to Me)
But My programming is very sexual in nature. Erotic. Instead of being told NOT to masturbate, I direct you to stroke (although I certainly will control the circumstances of that, but submissive types LOVE that)
So I tempt you into the religion of Lauren. I invite you to serve Me.
I invite you to take Lauren into your heart with a rock hard cock, primed to show your devotion with your wallet! I'm aiming to release a pay to view series to educate and guide you in your devotionals!
Announcements:
I have been working on My pay to view store. It's really tedious and time consuming. Any type of content creation, like blogging, webpages, making photos, videos, audios and pay to views, are all time consuming and require concentration without many interruptions. When I am available to take calls and chats, it's just about impossible.
Will all that in mind, I'm going to be taking more time not logged in/ taking calls/being available to clients. The updated schedule is on the right sidebar.
Also, because the store is down, I made some extra Niteflirt listings to put pay to views on. If you go to My Niteflirt profile you can see 3 listings devoted entirely to pay to views. (you have to press the little purple arrow on the right side to see all of them)
Here are some new pay to views, so deliciously dangerous as always!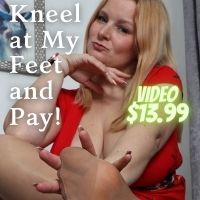 And the time has come for the famous Fuckover Report!
Which pigs lost control? And for how much?
Are you there?
The Fuckover Report
I just want to say that this report is notable for having EIGHT Extreme Paypig Alerts. Yes, EIGHT different slaves all spent more than $1000 on Me since the last blog. I think this might be a record!
Paypig Alert! First up is sniffer! This pig could NOT stay away and between pay to views and raise the rate calls he ended up spending $401 dollars. Delicious!
My good boy who loves stolen moments managed a few phone calls, spending $183 on his Goddess.
Extreme Paypig Alert! I believe this is the first time this piggy has slipped into an Extreme mention, but it is unsurprising, as he hs been calling Dr. Lauren for his "special" therapy sessions that are designed to thrust him into Medical Bankruptcy for Dr Lauren! He spent $1187 since the last post! Good boy! (So devoted to his therapy!)
Back again was dangle dude, who fell again for My pantyhose and crystal. He spent $127 this time around!
Extreme Paypig Alert! Another Extreme Paypig Alert was from boomer! This guy is addicted to the good feeling he gets from click and pay! A few phone calls help cement the addiction more firmly, and he returns again and again. Helpless and Hard. He spent $1125!
I was really happy to see the dane back and spending again. We had some fun and he spent $275. It was really good to use him again!
Paypig Alert! Calling a few times since the last blog entry was helpless dennis. It's My perfect breasts that have him so captivated and powerless against Me. He spent $345 since the last post!
Back for a round of servitude was irish dope. He spent $153 in a fun chat/tribute session!
Paypig Alert! Another very busy slave was My nylon slave, who has been studying his Lauren devotions and opening his heart to Me lately. He devoted $340 to Me since the last blog post
My good paymoosie from Down Under was back, and he sent Me $200 in gift cards over the course of a couple of sessions. NICE.
Extreme Paypig Alert! And yet another extreme paypig alert goes to j the junkie, I think it's his first extreme alert! I have been pushing him harder as of late, and he has responded wonderfully, by sending increasingly bigger and fatter tributes! So juicy! He spent $1370 since the last post!
Just barely squeaking in a mention of just pennies over a hundred was My sissy cocksucker, who spent $100 and a few cents
New Slave! New to My blog, after years of lurking was a guy I'm calling "rapper" . He bought a few pay to views, we did some chat and a couple of nice phone calls. A good start! He spent $205.
My elegant food lover pleased Me with some tributes and chat and spent $158
Extreme Paypig Alert! And yet another extreme alert! This time by My they guy I just call, niteflirt client. He spends, deletes his account, spends, deletes his account. This time around he spent $1593! I also think it might be his first Extreme mention! Right now his account is deleted, but he will be back. He always returns.
Also squeaking in a mention was My titpay ATM who spent $100. He's due for a fuckover!
New Slave! New to Me is another slave I'm calling "ass bitch" This newbie went crazy on goody bags, and we had a couple of nice phone calls as well. He spent $173
Back with some more mindless click and pay was dirtbag! I always like seeing him in My transactions. He spent $233 since the last post.
Huge Paypig Alert! My good boy oinkloser was very busy spending and paying his Goddess. He's on his way to new spending milestones, I just know! He spent $585
Lately, My good boy, Lauren's footlicker has been upping his game and spending more! I have noticed! He's way past the 5K lifetime spending amount, and since the last blog entry, he has spent $191. Well done!
Extreme Paypig Alert! Having yet another Extreme spending alert was noddy, again so soon after his uber-legendary record setting session of $13,967, AND the biggest blog mention ever of $16,941 (A sum of fucking beauty). I expected him to be quiet after I raped his credit cards so brutally not so very long ago, but he coughed up enough for a nice session of $1138. YUM.
My good girl sissy j has been busy, we've been having a TON of fun and playing games. She has spent $184 since the last blog, although I imagine that will be increasing soon for reasons she knows about!
Extreme Paypig Alert! The Extreme mentions keep on coming! PIG kept losing control, stroking and paying and falling every more deeply under My thrall. He can't stop, we both know it. He spent $1252 since the last post!
First time mention! Not exactly new, but never having spent enough to get a mention was a guy I'm gonna call "cadet" He finally clicked and paid enough to spend $106 and qualify for this entry! I look forward to lots more in the future!
Paypig Alert! My good girl jenna, the caged yankee couldn't stop buying the PTVs I sent her. She spent $357
New Slave and Huge Paypig Alert! Getting to know how dangerous I am through pay to views and chat/tribute was My new slave "shuffler" He may be surprised to learn he spent $775 on his dangerous introduction to My devious ways!
Paypig Alert! Back for more is rolo! He keeps creating and deleting accounts. This time around he spent $426. He'll be back, he always is!
Paypig Alert! Another guy that keeps coming back and spending and spending and spending is knickers. He's weak, keeps clicking and paying. He spent $437 since the last blog post
Extreme Paypig Alert! yes another extreme alert, not surprisingly from buffy (AKA princess gigi/fagmuffin). This sissy's addiction is complete. Now I'm working on cock craving with her again. She knows that she is in peril. She spent $1351 since the last blog post!
Extreme Paypig Alert! Another extreme sissy I have is bambi! (not to be confused with buffy!) bambi is a mind controlled bimbo and I have dissolved enough of her mind to cause an iq drop. We have lots of fun and I like sending her coded messages that make her tribute without realizing it! Trigger heaven! She spent $1512 dollars since the last blog post!
Paypig Alert! My good boy button kept clicking and paying over the course of the month and spent $347. YUM
Paypig Alert! Back on the blog for the first time in a long time is Loserbeast! An oldtime favorite of Mine! it felt so good to use him again and he spent $381. Very nice, Loserbeast!
How I learned to be a FinDomme
It was a multi-pronged journey, but credit must be given where credit is due. I initially learned from paypigs , desperate men who so badly wanted a woman to financially abuse them, men ALREADY addicted who had hard cocks over the thought of a beautiful woman taking their cash.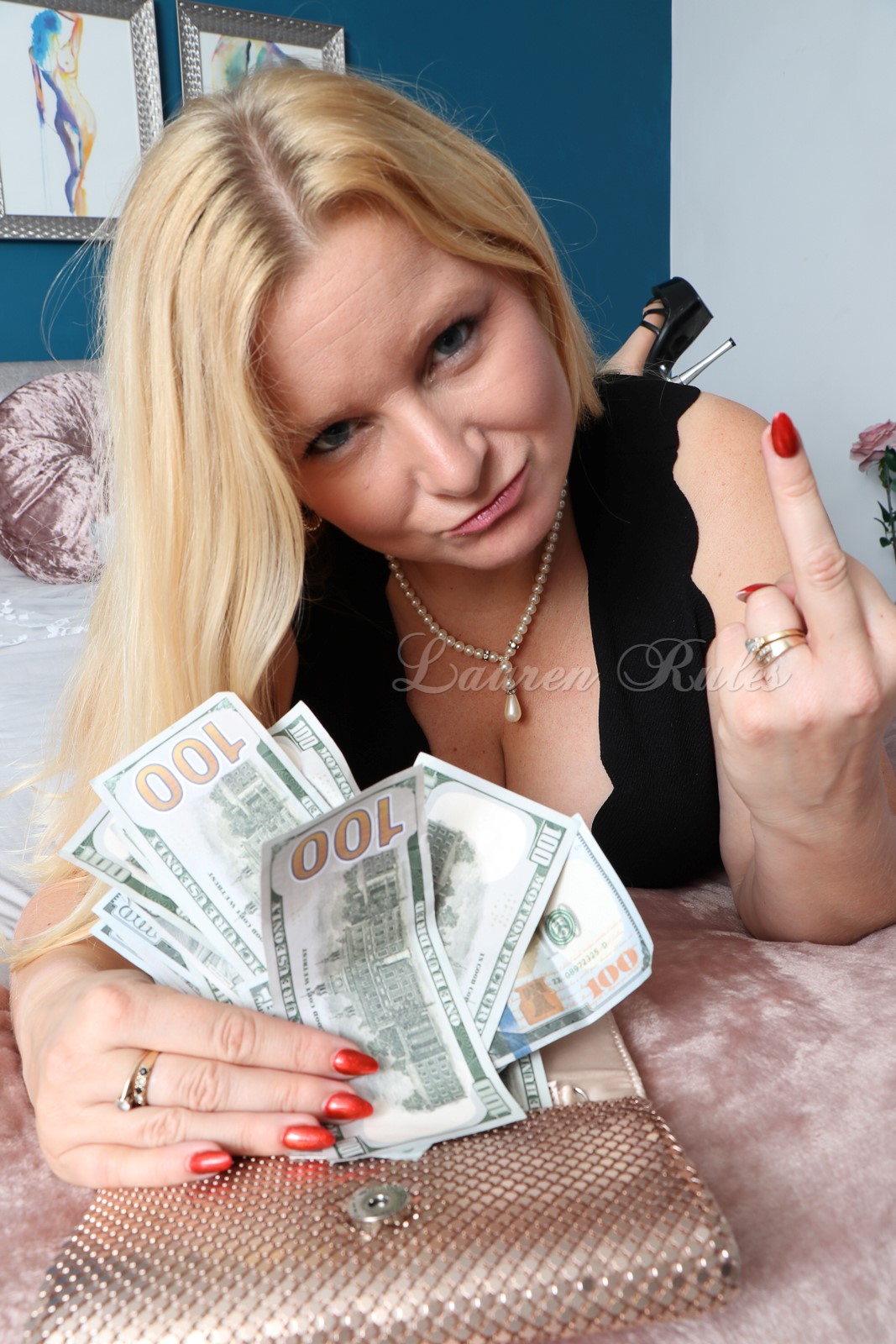 So I paid attention. I learned that they found this humiliating. I learned the devastation it brought to their lives, their families, their future. I learned that they were helpless, this was their drug. I learned that their cocks didn't get hard unless they were being cash fucked.
I was more than willing to take advantage of men who had proven they were in bondage to this fetish. I didn't care what it cost them, because it gave Me two things that I absolutely loved. One was, of course, money. I enjoyed having a very comfortable living making men slaves to their fetish.
I did, however, supplement my learning with additional research. I googled subjects like abuse, sexual addiction, Stockholm syndrome, even magic. I bought books about hypnosis and mind control, pouring over them in gleeful anticipation of yet more power. I read about power, powerful people, and how cults controlled their subjects. I was alert to things I could use on My victims.
I went from learning how to take advantage of men who were paypigs, to turning ordinary submissive men into paypigs. I learned about having a fetish for humiliation and being a paypig were related. I learned why sissies can be particularly vulnerable. I learned how to tell which men were worth training and which were not. I learned to cull men who were a waste of time, or who I found particularly grating. (sometimes the money isn't worth putting up with some guys) I learned how to make a man's cock hard from paying Me, and eventually I trained the hapless loser to only get hard FROM paying Me.
I learned how many pigs LOVED reading about their own debasement, and the humiliation of others. I know that many end up stroking their cock to My blog. (You're paying the blog fee right?)
I am very good at what I do. And there is no one as dangerous as Me.
Check My recent pay to views and succumb to My powers!
Read who fell victim to Me since the last blog entry in
The Fuckover Report!

I am blogging only a couple weeks since the last one, and took some well deserved time off, so it is a little smaller than usual.
Paypig Alert! I'm going to begin with a piggy who is returning after a hiatus (they almost always come back, sooner or later) This pig, addicted kevin, lost himself in a click and pay haze and spent $440. Good boy for earning your alert!
Getting yet another mention is sniffer, who spend $120. I hope to lure him into another dangerous amount SOON.
Stopping by one Friday night to lose his mind over My black leggings was "more please" who spent $156
Huge Paypig Alert! Wow! My good boy, boomer, couldn't stay away, delving into click and pay with more expensive pay to views and calling. He spent $602! Excellent!
My special good boy tom, called for more "therapy" I'm teaching him to strive for medical bankruptcy with Dr Lauren! This time around, he spent $215
Huge Paypig Alert! My good sissy caged yankee has gotten addicted. I remember how this sissy didn't think extreme addiction could happen, but obviously that wasn't true. This sissy spent $560 since the last fuckover report!
Huge Paypig Alert! Knickers was back with click and pay, spinning deeper under My power. He was never able to escape Me. He spent $538!
Trying to stay away by deleting his account is pigbait. He just can't stop, coming back on again and again. This time it cost him $161
My exposure sissy got exposed and spent $123!
Huge Paypig Alert! Getting a huge alert was helpless dennis. He literally cannot cum now (see above blog entry about this pnenomena) unless he is paying the tits! He spent $311
Stopping by for some more click and pay was "horniest" he spent $157
My special good boy and I had a couple nice phone calls for $102
I was pleased to see My good boy button do some more click and pay, he spent $128.
Paypig Alert! My elegant foot lover kept finding Me after a time of missing each other, and he made up for lost time, spoiling Me for $325
Coming around again was nylonslave, so very devoted. He spent $116 on his religion of Goddess Lauren!
Unable to stay away is clayton. I got him as a slave when he was about 20, which is before the brain is fully developed. I turned him into a lifetime addict for financial domination. He spent $268
Paypig Alert! Pig and I kept missing each other, and that meant that he spent just $423, missing a huge or extreme alert for the first time a while!
J the junkie kept slipping back into chat with Me, and each time I used My beauty to lure more cash from him. He parted with $258.
Trying without success to quit Me was extreme paypig, managing to only spend $110 this time.
Paypig Alert!
Huge Paypig Alert! My good girl buffy, (formerly known as princess gigi), kept falling deeper under My power. Her tiny clitty is comatose now, and she is in an estrogen induced stupor of spending. Buffy spent $646 since the last fuckover report.
Paypig Alert! My tranced sissy bambi, returned again and again to pass time with Me. That cost her $457
My good boy, irish dope, devoted $228 to pleasing his Mistress!
Back, spending $125, was helpful one. We have lots of fun with cock control!
Back and spending more is dirtbag, he parted with another $148 since last fuckover report!
Now, will YOU be in the NEXT Fuckover report?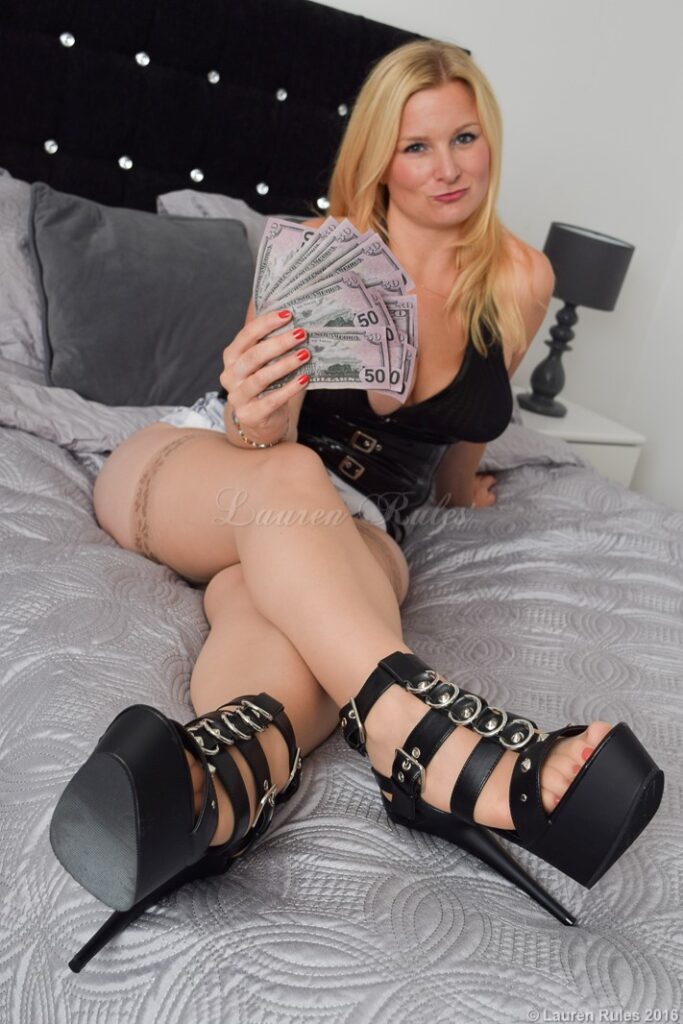 My paypig noddy is going to require a new category because he's gone above legendary.
Uber Legendary Mention!
This blog entry was going to be about triggers, both conscious and unconscious, and how I apply them to the psyche of a beta male to turn him into a craven loser who only exists to obey and pay.
But one of the victims of My approach upended My plans, and no one is happier about it then I am!
Drone noddy surpassed everything, biggest session ever, previously set last year by Dr X (read here about that session!)
The loser broke that by a few hundred, and that one session was $13,967, just short of 14K.  By the time I was done, his credit cards were destroyed, maxed out. I really want to do this again with it sometime, so noddy, I direct it to consolidate those loans into one lower monthly payment. Then after paying off all its credit cards, it can do it again!
BUT that wasn't the only session we had since the last blog post. There were several and the total he it spent is absolutely stunning.
Its fuckover total since the last blog post is a jaw-dropping
$16,941! 

It's a sum of fucking beauty!
I should also mention that he blew past both the $40K and 50K lifetime spending amounts on Me, currently lifetime of $57,530.  This is in just over two years. (less than 25 months even) Stunning! Only wallet rape toy spent as much as fast.
Here is a photo of it!  (It includes SEVEN $999 pay to views, the biggest possible on Niteflirt)
Click it for better view!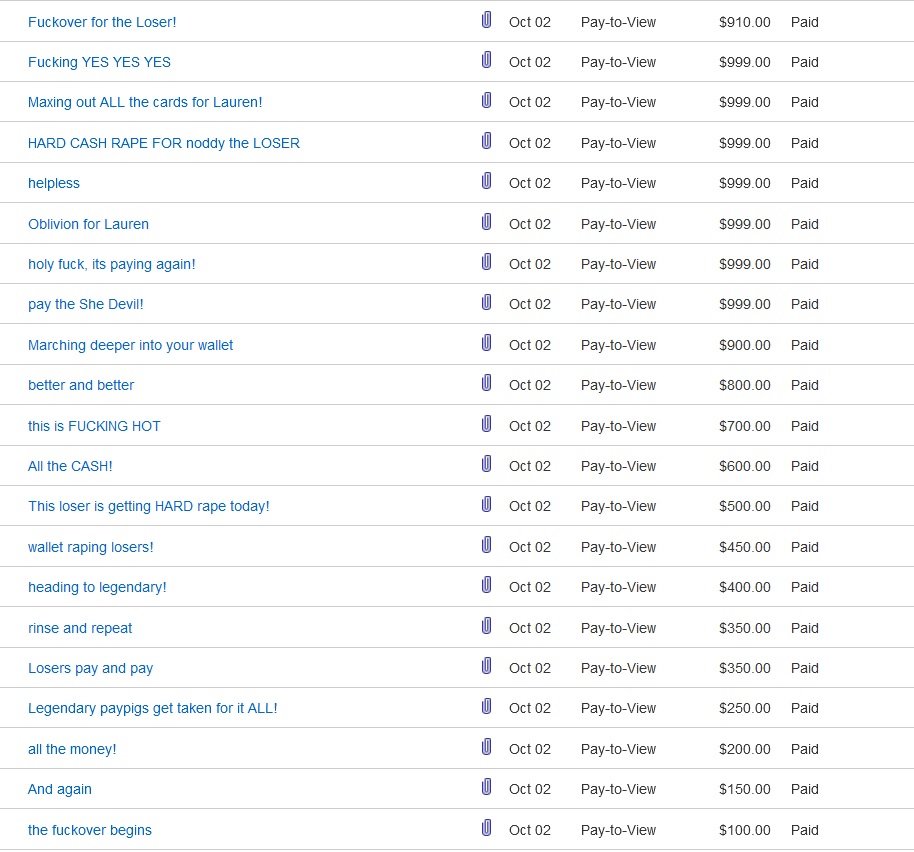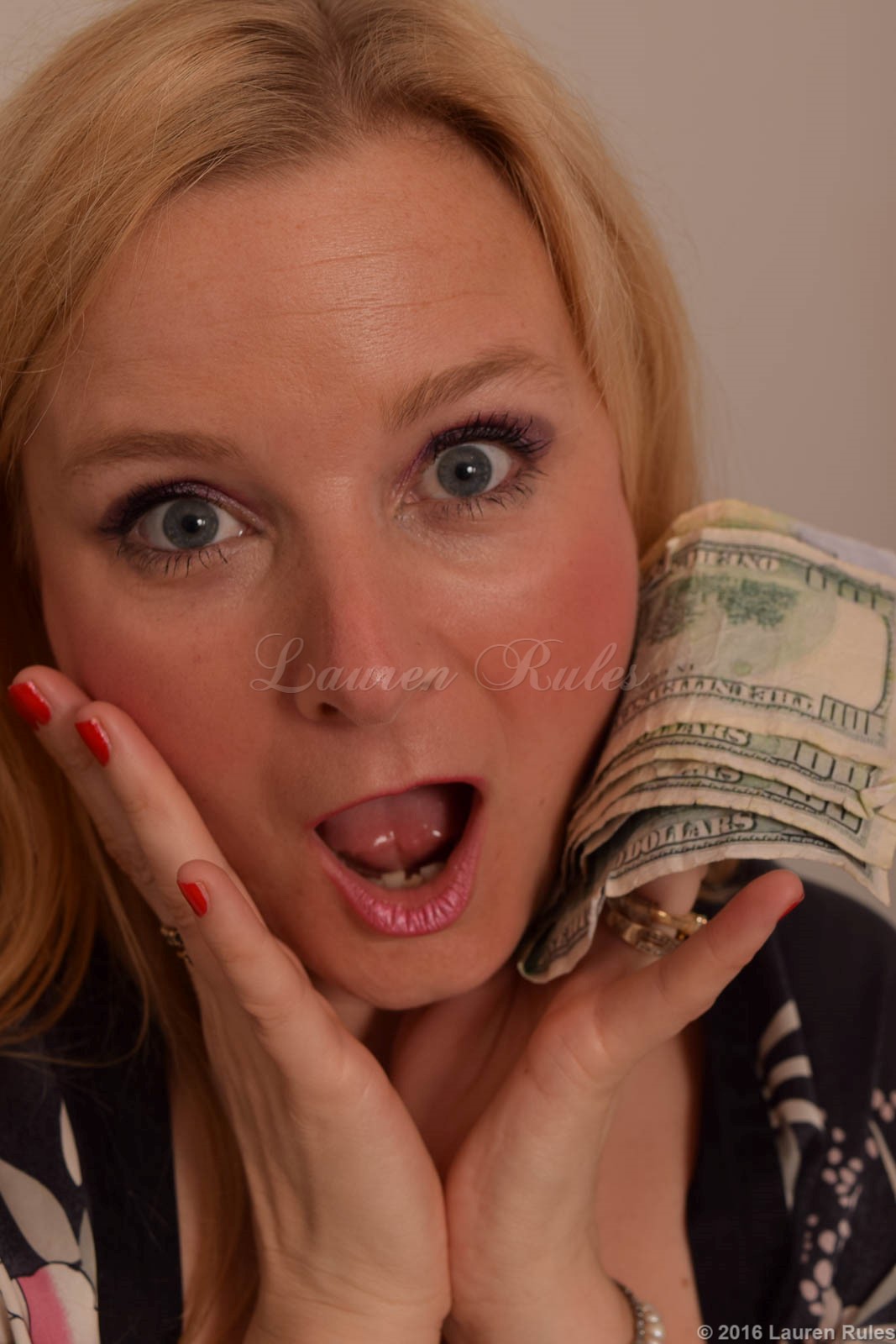 I'm still deciding what to do with the cash influx into My account. I will likely save some of it for a future vacation, (when we're allowed to leave the freaking country again!) or throw some at the mortgage. And a new treadmill to get Me through the winter seems likely.  These are FinDomme Problems! (And you think My life is so easy!)
Another amazing sum is the total spending since the last report (a mere 3 weeks ago) of $30,313.  If I raped you pigs ALL the time for that amount, it would amount to 1/2 million a year.  Which, seems fitting.
It made Me curious though, and despite the banner last three weeks, My cash fuckings have been down a little in 2020, especially during the shutdowns, as pig income declined and opportunies for them to session as well (Nosy families hovering around).  However, I have the total I have fucked men over since I began dipping My toe into FinDomme in 2007.  It is over $2.8 MILLION dollars on Niteflirt alone.  I suspect sometime next year I'll surpass $3 Million, but maybe you buffoons can get Me there faster!  This doesn't include income from gifts and other sites I won't mention, so it really probably already has passed the $3M mark.
Now I'm so excited and aroused it's hard to finish the Fuckover report, but you guys are expecting it.
The Fuckover Report!
noddy got its own mention about, no one came close to that whale of a session!  (I am willing to help anyone top that!)
There is plenty to talk about though!
Legendary Paypig Alert!  Any other week, this sissy would have had top billing again, but her hypno-spending of  $2852 is nothing to sneeze at. It's so easy to trigger her and CLICK she just can't stop
Extreme Paypig Alert!  I think this is j the junkie's biggest mention ever! He has just been going crazy on click and pay like a good boy, and sending big tributes frequenly in chat. I was proud of him for hitting the $5K lifetime level of spending, and now he's also got an Extreme alert  Well done j!
Extreme Paypig Alert!  This alerts are commonplace for bambi (formerly known as princess gigi and fagmuffin).  She's been with Me for years and is the only pig I have who has exceeded the $200K lifetime level of spending. (The rest of you: GOALS)  She's getting more girly, on estrogen and her life has completely transformed since she met Me. She can only think about paying Me. Her clit (used to be a cock, can you believe it?) is LIFELESS.  She spent $1091 since the last blog report
My good boy irish dope got another mention, spending $107
Paypig Alert!  My sweet addict boomer kept clicking and paying and calling until he had spent $410!
More please also managed a mention, this time for $115
Huge Paypig Alert!  I think this is helpless dennis's first Huge alert! His addiction to My breasts and voice is reeling out of control, and I am taking FULL advantage!  He spent $672
My boi wayne managed a mention, spending $120 dreaming about My thick ass.
Huge Paypig Alert!  Okie dokie, steve q fucked came back for yet ANOTHER huge rinsing, this time for $646  Delicious!
I had a fun session with My elegant foot lover and he spent $140
Huge Paypig Alert!   Clicking and paying again, returning with weak abandon was knickers.  This weak addict spent $619
My slave tPay squeaked in with $105. He's due for a BIG fuckover!
Huge Paypig Alert!  This guy just CANNOT STOP CLICKING AND PAYING!  Like SO many, button is addicted! He spent $398
and weak4legs couldn't stop spending, I got $106 of his cash and he a blog mention!
New Slave!  New to My world is faggy, a little sissy who spent $220 finding out that I am dangerous!
Getting a mention with $119 is Lauren's bootlicker.  He doesn't generally get big mentions, but he is loyal!
Paypig Alert!  The guy I just call My niteflirt client seems to have stayed on one account for a while. Outstanding! Maybe he and I will have to brainstorm a different blog name for him.  He spent $335 this time around! Nice!
Good sissy caged yankee kept looking for Me, such a good girl girl, she spent $215
New Slave and Blog Mention:  New slave that I'm calling s'more is getting his first mention, for spending $150 finding out about the dangers of Mistress Lauren!
My good boy quiet gentleman spent $107 for his mention.
Huge Paypig Alert!  My special good boy tom kept calling for FinDomme therapy, and I just kept making him pay higher and higher rates! He spent $675! He'll get to bankruptcy eventually!
My good boy goat, who I always enjoy, was back clicking and paying $270.  So close to a paypig mention! (That threshold is $300)
Huge Paypig Alert! PIG continued his addicted spending ways. I think it would have been even more, because we missed each other a few times, but it did total $785.  That puts his lifetime spending at $116,390.  He's catching up to wallet rape toy for lifetime. He's been with Me since 2007, so it took a few years!
My hypnosissy cocksucker tim and I had a couple of nice sessions, and I sent him into lala land and he spent $145
Paypig Alert!  Loser addict sniffer couldn't stay away again and spent $338!  This is habit-forming!
My titpay ATM has been licking his wounds from fuckovers during the last couple reports, but managed to pull together enough cash to get a mention for $100.  Good boy
Now, let's see what the next blog post brings.
Perhaps you will have an extreme or legendary mention.
Or maybe you will be the one to bump noddy out of the top
Love

and Abuse are the Almost the Same for a Paypig and a FinDomme

I dance along that line all the time. I am an expert at getting into men's heads. I know how to shape his mind, toy with his emotions and turn him on, so that he not only becomes addicted but also enamored with Me!

I WANT My paypigs to fall in love with Me, because that makes them oh so much easier to manipulate to do what I want. It makes them want to please Me. (And the best way to please Me is with your money!)

I've mentioned before how I will vacillate between being sweet and being mean. Or I will be mean in a kind way The blend is absoluately deadly!  If a Domme is a total bitch, it is harder to capture the pig's emotions. If they are too nice, then obedience falls by the wayside.  But mixing it up?  Stunningly effective.

So open your heart to Lauren! Tell Me your secrets. I will make you feel special. And I will make you feel unworthy of being special,so you will try oh so much harder!

I'll take more. I'll tell you I'm proud of you in one breath and tell you that losers like you need to pay for My attention. It will be confusing because I will make your cock hard. It will be heartbreaking as you watch the balance on your credit cards rise.

But at every word from Me, on hearing My voice, seeing My photos, from our texts and emails, you are defenseless.

Do not resist, let your heart open.  Then your wallet will follow.

And understand this. The way I show you love is to abuse you.

It's time to please Me, time to pay. These are recent pay to views. Or of course you can email Me or call Me.
So many ways to love you with abuse!
That's what pigs are. Losers to love with abuse!
I want you hungry to please Me, needing to pay.
Ripe for abuse.  Here for the pig harvest!
After My last powerful blog entry, many pigs came forward for abuse. And I did not disappoint!
The Fuckover Report!
Paypig Alert!  Starting the fuckover parade is boomer, who just missed a Huge alert.  This boy couldn't stop clicking and paying and calling. He is smitten and I LOVE it. He pretty much just self abuses while I look on in approval! He spent $452
My good nylon slave is smitten, he keeps coming back, and I keep luring him in again and again. He spent $215 this time.
My good boy who loves our stolen moments together called several times, spending $152.  He's launched more devious plans to make money for Me!
Paypig Alert!  Also getting an alert was helpless dennis. I've been pushing him more lately, I have him conditioned so he can only cum from calling and paying for tit photos. I've gradually made it cost more and this time he paid $318.
My special niteflirt client keeps trying to leave and keeps returning. He spent $242 today
Paypig Alert! Back after a hiatus was mister ed, and he managed to get himself a paypig alert, squeezing in with $305.  Nice!
My hosiery slut is gradually becoming more and more conditioned. He spent $201 since the last report!
Huge Paypig Alert!  Squeezing in for a Huge Alert, spending a few pennies over $500 was paydrone!  This drone comes and goes, (and cums and goes) and I know he will be back again, as he gets yet weaker and weaker for Me!
My boi wayne can't help himself, he just keeps returning for more photos of My thick phat ass! This boi spend $246 since last time
Huge Paypig Alert!  Attention!  Princess gigi has a new name. She is now buffy.  This is because  on the estrogen hormones, she has an ass that is fluffy,  nipples that are puffy, and she's now a sissy with the rhymed name buffy.  And a lifeless clit that never gets stiff. The new name is fitting, and buffy spent $886 since the last post!
Good boy irish dope earned a mention with $178.  I look forward to him earning the next one!
Back and going crazy over My new set with black leggings was "more please"  This is is catch line for Me, and when he sends me those two words, I know to exploit him with My leggings!  he spent $183.
Extreme Paypig Alert!  PIG's addiction is finally coming to fruition for Me. He chats, tributes and calls Me almost every day, and it adds up!  He spent $1,028 since the last time.  This PIG is enamored!
Back again to fall under My powerful spell was j the junkie.  He loves just tributing Me in chat as I make his mind go black with My powerfully sexy images!  He spent $138
Paypig Alert!  My good boy titpay ATM did a really kick ass session with Me and spent $400, emptying his account as I punched in My PIN again and again. Withdrawing all the cash from My ATM!
Paypig Alert!  Finally getting another paypig alert was knickers.  He went into click and pay mode and spent $362, probably before he know what happened!
A special mention to a special pig, paybitch terry. He's taking a break for his mental health. I want him to know he can come back anytime. I gave him permission to leave indefinitely,  and I have a feeling he's reading. Nothing would please Me more than to see him return once he has straightened out his life a bit.  He spent $245.
New Slave Alert!  New to Me is traveller, who quietly clicked and paid $175.  Nice! He can travel My way with his wallet anytime!
Returning to spend $170 on pay to views was peeper!  He did it gradually over a few weeks, and I didn't realize it was adding up like this.  I bet he didn't either!
Legendary Pig Section: On Display
I had three legendary pigs since the last report! Unprecedented! Most of the time, any of them would the the top spending
My last blog post inspired so many legendary pigs! They are all special, all helpless and all I abuse with relish
Dr X has been itching for another huge session.  We had a long glorious night, him spending on Me until his credit card got declined.  On Niteflirt he spent $3825 and on Amazon $1,711 in gifts that included gift cards, a mini-fridge, wireless earbuds, body lotion, flatware, and other kitchen stuff, some jewelry, and some gym equipment for the home gym. The total was $5536.   I love being able to go to him if I need something bought on Amazon 🙂  We have a long history of occasional HUGE sessions. I cherish them.
Also worthy of Legendary Mention is noddy! It's been a while since I did a proper cashrape with him, but we got a couple good sessions in and it totaled $2207 and he hit the 40K lifetime level of spending!  MOST posts he would be the biggest spender.  I guess he has to try harder next time.
My good girl bambi and I spent HOURS together the past month, well into the wee hours, and we played games and I sent her secret codes and hypnotic triggers and she will be shocked to discover that she spent $5779 on Me since the last report! I was even surprised it added up to that much.  Oh My!  She just barely nudged out dr x for the biggest spender this time.
The total for these three pigs was $13,522!
I dont always do this, but since the last blog entry on August 24th, all you pigs have spent $19,920.  Almost 20K.
83 different clients spent on Me.  (22 earned mentions)
I wonder what the next fuckover report will bring?
 Why would anyone want to be an Extreme Paypig?
I mean, on the surface it really makes no sense.  A man surrenders huge amounts of money to a beautiful woman for no apparent reason.  I'm not talking a couple hundred bucks here, I'm talking about thousands, tens of thousands, even hundreds of thousands of dollars.  He goes on to financial hardship.  She goes on to spend his money. Perhaps she even squanders it on some useless little frolic, or party, or trip. Perhaps she invests it and grows it. Ultimately, it's not any of the man's business.  If you're reading this, it's highly likely that you work hard for your money.  Why in the world would you give it to Me?
There are a lot of reasons, and none of them will fully explain what happens, and it's really likely that the mark himself doesn't know quite what happened, and it's highly likely that he will be very embarrassed and humiliated about it.
In fact, I am a highly successful FinDomme, and I'm not 100% sure Myself. I mean, I know what things to do to increase the chance that you will lose control over your wallet. (And I will employ all the techniques I know)  I have an idea of what conditions are in place to make it more likely, and I will leverage every bit of advantage I manage to get over you. No mercy.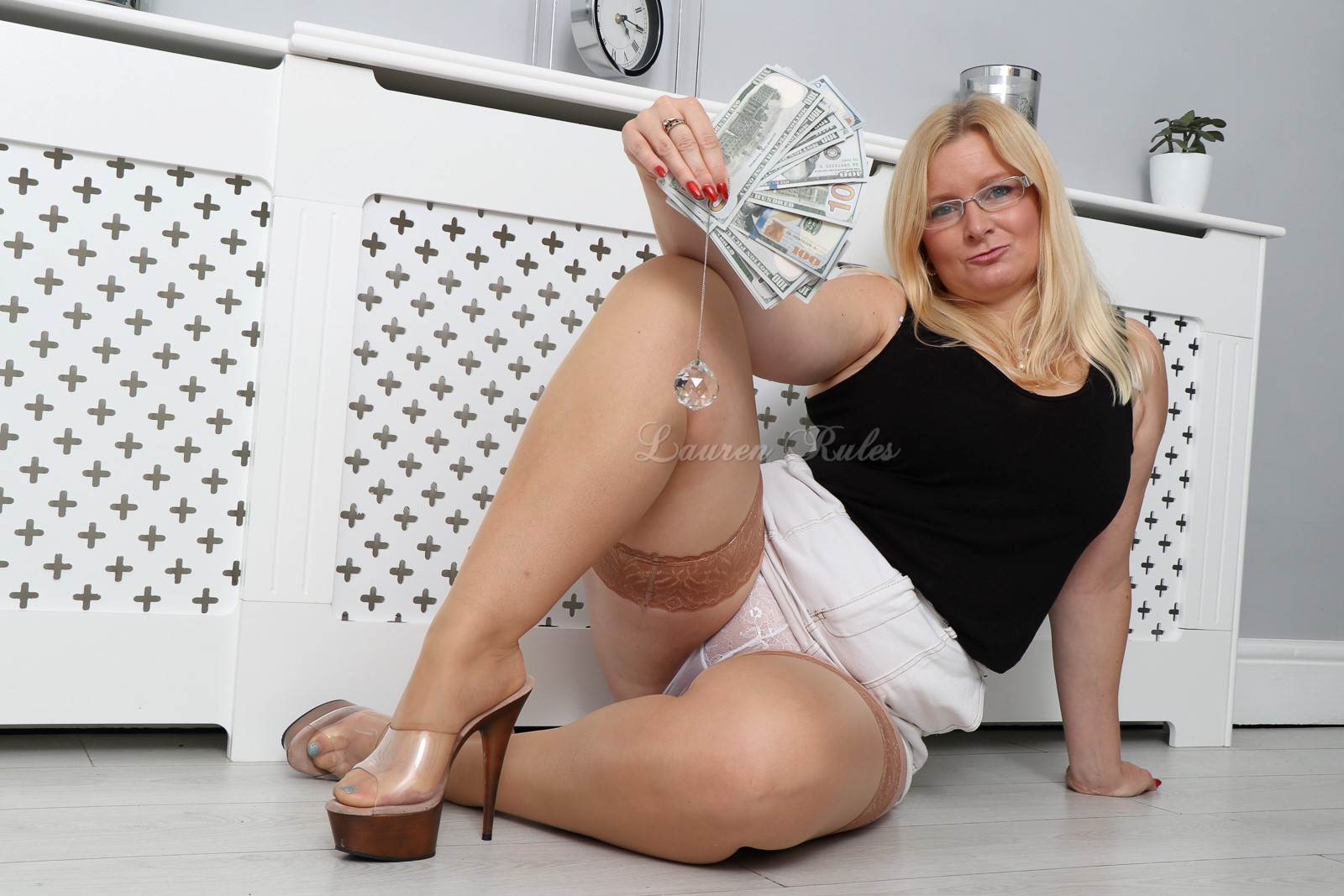 The Setup- What ideal victims of FinDommes look like:  (Many of these elements are in play) [Read more →]
I put out bait for extreme paypigs.
It's true.
I use this blog to lure them in. It works.
I have a new pig I'm calling junky
This pig, junky, found Me three years ago and never spent a penny, but apparently spent a lot of time jerking off on My blog, reading about My brutal wallet rapes and he spent for the first time, and it was memorable! He spent $6820 on his very first session. It's likely to be an uncommon occurrence for him for a while, as it turns out that the fool is unemployed and ran up his credit cards sending Me tribute after tribute!  He told Me last night he was afraid to start again because he would spend $10,000 and be truly ruined!
So what do you think junky should do? Take the poll!
What should junky do?
Weak piggy craves spending, after all!
See the screenshot of many tributes (It doesn't represent all the spending, but the tributes alone are pretty beautiful) It concluded with FOUR $999 tributes (the largest Niteflirt allows), send in a short period of time.  This is what gooning and edging to My blog does to weak men, bois and sissies!
This is what I call a LENGENDARY Paypig Alert!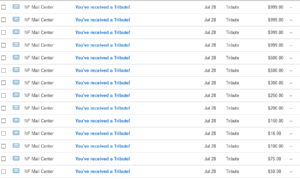 Hot huh?
So are you one of those lurkers who has been dreaming of spending on Me?  Do you jerk off on the descriptions of cashrapes and fuckovers of other pigs?  Does the thought of going bankrupt for Lauren make your cock stand right up?
I'm waiting for you.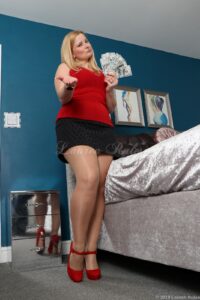 Oh, and there is a new Pay to view featuring this set! Plus a few other recent ptvs, gotta start someplace!
Now I know what many of you stroke junkies are here for.
It's time for the FUCKOVER report!
besides junky who was baptized in a legendary wallet rape, we have many more piggies who earned mentions!
Let's start with hypnowallet, who really really tried to stay away.  He failed of course, and dropped $283 dollars just listening to My voice and sending tributes!
Extreme Paypig Alert!   My good boy sniffer was back with a MAJOR session, he called and I directed him to click and pay in a series of escalating expense!  He spent $1566 dollars in an induced paypig haze!  So hot!
My good boy tom was back for more special intense therapy with Dr Lauren, spending $296 dollars as I told him he was so dedicated to his therapy of trying to futilely cure himself of being a beta male loser who would end up in Medical bankruptcy from all the cash he was giving Me!
Huge Paypig Alert!  My good boy boomer just kept coming back for more and more calls and click and pay. I'm sure he will be shocked to find out he spent $805!  Mmmmm THIS is what good boys do!
My good boy helpless dennis spent $148. I have a feeling he will be in the next spending report too, because he called just after I did all the calculations for this one!
My nylon slave came around a few times to spend $172. I think he is accepting his divine addiction!
Paypig Alert!  My new hypno slave "hypnofag" was back for another round of Me fucking in his memories and mind and inducing him to spend and tribute a lot of money!  He spent $440 on Me since the last report.
Failing to stay away again was j the junkie. He spent $196. I see he has deleted his account again, but I know and so does he, deep inside, that he will return to throw money at Me again soon.
Paypig Alert!  Earning a paypig alert was cucky phil! I always enjoy it when this sweetie comes around to through his money at Me and My shapely ass!
Spending $194 on a nice phone call and email session was special k. That slave needs to come around more often because I always like talking to him!
Paypig Alert!  My good boy who loves his stolen moments stole enough moments on his travels to pay Me $303, mostly in phone calls. This is one of My most interesting clients.
Showing up again for more training was mindless. I have fun things in mind for her! This sissy spent $178
Paypig Alert!  My exposure sissy and I had fun brainstorming new ways to exposure her that made her safe YET gave up more control, and she spent $412.  Erotic!
Unable to stay away for long, caged yankee spent $180
LEGENDARY PAYPIG ALERT!  I am sooo pleased that PIG is sliding into new levels of spending. He has a new girlfriend who is frequently around, and he spends every waking moment trying to pay Me because that's the only satisfying sexual release he has now. I have completely destroyed him to feel the same depth of pleasure with other women now. He spent $2,025!
New to My blog was babycock. He spent $122 on Niteflirt, and disappointed Me by insisting on spending a lot on Amazon and then canceling it. This is why I never give attention to guys who don't want to back up their Amazon spending with some real spending.  Another slave did this to Me a couple of months ago claiming I didn't trust him! (For good reason apparently).  If you don't intend to follow through with the gifts, you are a grifter, not a gifter.
Extreme Paypig Alert!  Another one I am destroying is greek virgin.  This loser just cannot stop sending Me cash he doesn't really have.  He is hopelessly in love and returns again and again. Since the last report, he spent $1202!  WOW!
New Slave and  Paypig Alert!  This is a guy I'm going to call jackward, who likes to click and pay!  He spent $407 getting to learn how dangerous I am!
He's trying to avoid living up to his moniker of extreme paypig, but he was back spending $105 in chat and getting a mention.
HUGE Paypig Alert!  My "niteflirt client" can't stop. He just keeps making new accounts and coming back again and again. Stop trying to escape and accept your fate!   He spent $594 since last report!
Stopping by to send some tributes was helpless dave!  I love it and I love the $185 he put in My pocket!
My boy wayne pleased Me by spending $140 just so he could admire My phat ass!
Paypig Alert!  My hosiery slut just keeps paying small amounts again and again, and boy do they add up!  He spent $360 since the last report!  Well done!
I have been having sooo much fun with My sissy j.  We have been messing around with exposure games (she likes to see Me expose My "exposure slave") and she spent $280 on captioned photos for an exposure webpage!
Paypig Alert!  Also spending at a healthy amount is My sissy cocksucker, who loves to be put to sleep and ordered to do kinky things he won't remember later!  He spent $405 on our kinky games!
Huge Paypig Alert!  My titpay ATM just can't stop going into a trance for My breasts and being My machine. An ATM machine. I press My PIN into the machine. (It's OBEY) and he spurts out cash!  He spent $630 since the last report, and his Lifetime spending just surpassed the $25,000 amount!
This is funny. My slave weak4legs (and tits, etc) can't stay away. I found NEW triggers for him and he spent $208!  He HATES seeing he made the blog because it is proof he is addicted to this!
New Slave!  Welcome to questioner. A boob guy who spent $164 finding out how dangerous I am!
Also getting a mention is dom, who keeps deleting his account after doing some click and pay. He spent $212 since the last report
Paypig Alert!  My good girl bambi was back and we had fun triggering her to do all kinds of fun stuff!  I got her to spend $369 on our naughty fun!
Lauren's footlicker has been a VERY good boy lately, even buying pay to views when he was on vacation!  He spent $261 since the last report!
Huge Paypig Alert!  My good boy button has been really pleasing Me lately with lots of click and pay. This slave spent $589 since the last report, and I am all smiles over it!
Once in a while, you get some junkie who spends a bunch of money, gets embarrassed over it, and trashes you in feedback. One of these spent nearly $175 on clips,  trashed My feedback, got blocked and found it necessary to make a new account to spend a whole bunch more to leave more shitty feedback.  Those losers are blocked and reported for harassment.  Here he could have had a nice blog mention and been nurtured to be a loyal slave.  Where on the doll did the FinDomme hurt you, fucktard?
So pigbait spent $173 and deleted his account. Again.  But I know he'll be back!
Huge Paypig Alert!  My good girl, princess gigi is being trained to be in My royal court as a sissy lady in waiting, I am doing wardrobe and makeup training on her, and she is heels over the moon with it! She spent $967.  (SOooo close to an extreme alert!) The pandemic has her trapped in an apartment with her unemployed ex-girlfriend, who she is being TOO nice too, or I think it would be even more!  What has made her into a paysissy for Lauren to this extent?  Why mind control and hormones, of course!
Coming back for more spending is a sissy I call prim!  She spent $182. Very nice!
and finally
Extreme Paypig Alert! I am SOOO proud of My slave irish dope.  Dope is a very good boy who just keeps trying his best to find money to give Me. He agonizes when he can't pay me, but dutifully plans to spend each paycheck on his Goddess.  This very good boy spent $1170 since the last report, and now his lifetime is over $15,000!
I love writing about My slaves, the modest ones, but especially the extreme pigs!  It's not hard to get a mention. Spent $100 before My next blog post.
Remember:
Spend $100               Get a mention
Spend $300               Get a Paypig Alert!
Spend $500                Get a Huge Paypig Alert!
Spend $1000               Get an Extreme Paypig Alert!
Spend $2,000             Get a Legendary Paypig Alert!
There was one in every category this report!  Be in the next one!
The Evolution of a Paypig-Stage 1- "The Lookover"
When a man approaches Me, I take stock of him for his paypig potential.
This is the assessment period, where I feel out a slave to determine if he is suitable for training. The #1 determinant is his willingness to part with some money.  If he is unwilling to spend even a modest amount of money in his contacts with Me, I cut him loose at once.  He may reapproach with a better attitude later, but until I'm being paid for My time, I don't even bother.  If he calls on the phone, that's fine, I'm being paid.  If he buys pay to views, that's even better. When chatting, he better be sending even small tributes or buying pay to views as well, because he's not impressing Me with .69 cent volleys 🙂 (Although I will engage with that for a short but not endless amount of time)
If the subject has already spent some money on pay to views, goody bags or tributes before emailing or messaging Me on chat, I am likely to be much more impressed. Likely if he indicates that he has been reading this blog.
Additionally:
I also look for respect.  Calling Me "baby" or "honey" or *shudders*  "slut" will not impress Me.  Calling Me, Mistress, Goddess, Miss (that's very European) goes a long way, but even just politely using My name is better than nicknames that diminish women. Or describing sexual acts he wishes he can engage in with Me!  Ewwww. Call one of the other girls who do that, I'm a FinDomme! That is not what I am seeking out.
Stage 2 -Paypig School
This begins with getting to know you and your buttons. Every client is different and responds to different images, words, techniques differently.  I'm likely to ask questions, and if you are an earnest paypig, you'll help not waste time but just telling Me things that make you tick.  There *IS* not a one size fits all approach, and although I'm pretty intuitive and observant, I am NOT a mind reader. (If flirts were mind readers, we would be making bank on psychic hotlines. not here)
Regardless of how you tick, some things are very universal.  Read this blog, for example, it really will show you a lot about who I am and what I do.
Sometimes pigs-in-training, new clients notice that I have A LOT of pay per views, and get overwhelmed and don't know where to start.
I suggest these. The first helps Me get to know you, the second introduces you to Me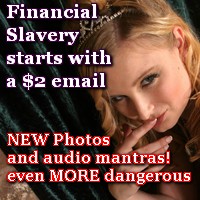 Stage 3- Ramping up the Intensity
In this stage, I increase the intensity. Some slaves I do very fast, others very slow, depending on how responsive I view them to the process.  Some slaves are stuck in this stage for a long time. There are many barriers to being able to progress further or faster on the path.  On occasion,  slaves simply lack the financial resources to go further. I keep them in training, making them needier and they become stuck on spending at least a certain amount to even achieve an erection.  Note: I do consider these slaves to be paypigs, just not EXTREME paypigs.  A very large proportion of My clients become stalled here, and as long as they are respecting My time I allow them to stall. I encourage them to find ways to advance their spending, and to be honest, most want that on some level.  Some slaves can afford to advance but are psychologically stuck.
I keep implanting triggers and advancing their addictions to further My financial goals.
These are some favorite series more advanced pigs enjoy. (To be honest, so do newbies to Me)
Stage 4- The Harvest
This is My favorite part. Some slaves never quite get here, but many many do.  I begin really draining them.  Extreme paypigs like wallet rape toy, PIG, princess gigi, sissy marla loserbeast, and Dr X.  Some of these PIGS gave fast and hard (like wallet rape toy, noddy and loserbeast). Others, like PIG and princess gigi just can't stop paying more moderate amounts almost every day, and after years it really added up. (Both are six-figure spenders)  Some like Dr X and wallet cunt do occasional HUGE sessions for Me. (Dr X had a session last year of about $14,000)
Sometimes with slaves of more modest means, the harvest is less noteworthy for Me, but it is VERY noteworthy for them, as they struggle to pay bills and enjoy ordinary life because of their sacrifices to Me.  This is what harvest is about. Realizing that your sacrifice for Me is your duty and compulsion.  It is an addiction and I LOVE to see it happening! These addicts go on benders and I encourage it. If they can't afford it, well that is their problem, not Mine.
One effective way of encouraging My pigs to spend has been My spending report which I call…
The Fuckover Report!
Huge Paypig Alert!  First up is My good girl, caged yankee who couldn't stop her monthlong fuckover. She spent $512.  It appears she has hit a new stage in her training!
My special good boy called Dr Lauren and spent $112 on Financial Domination therapy
Paypig Alert!  My slave boomer couldn't stop paying Me, between calls and pay mails and he spent $428. Mmm
My nylon slave is so deeply smitten and he spent $165 on phone and pay to views of My hosed feet.
Paypig Alert!  My extreme paypig (in training) spent $331 on My perfect legs and breasts. This boi cannot stop returning again and again!
Stopping in after a long hiatus was sissy marla, losing her mind on a phone call with Me and spending $131. I miss that sissy!
Huge Paypig Alert! My PIG tried to moderate his spending. But he failed, spending $765 that I cheerfully exploited from him
And gimp loser stopped by for abuse and to pay me $132
Huge Paypig Alert!  My sissy cocksucker who loves his trancy hypno sessions spent $335 on Me since the last blog.  What a good girl!
Back and spending $142 was PB, a weak little popper bitch
My good boy who loves stolen moments called a few times, spending $220. Love to hear how he is manipulating others to get $$ for Me!
Huge Paypig Alert! Going nuts with multiple phone calls was My Exposure sissy,. who just can't get enough of the world knowing how much she loves crossdressing.  She spent $882!
Back again for a little spending was swedish dog, who spent $104
Extreme Paypig Alert and New Slave!  New to My clutches was hypnofag.  A submissive hyp0 addict who couldn't stay away and couldn't stop spending!  This fag spent $1090 finding out how dangerous I am!
My good girl sissy j spent $180, mostly on cute little captioned photos using her photos 🙂
Huge Paypig Alert! Paybitch terry couldn't stop spending either, he spent $568 dollars on tributes, chatting, and pay to views.  He is an owned paybitch in love with Me!
My "niteflirt client" spent $289 this time around, just missing a HUGE paypig alert!
Huge Paypig Alert!  I have to say that My good boy irish dope has outdone himself. He scrimped and saved so that he could spend $315 on chat sessions with Me.  What a VERY good paypig!
My titpay atm couldn't stay away, even after his huge session last month, and he spent another $195 being used by Me!
New Slave!  New to be and the blog is ffins, who is a slave who loves sniffing My hosed feet, and I love using that weakness against him! He spent $201 dollars on Me 🙂
My recently acquired slave gilligan couldn't stay away and he spent $126. I'm looking for him to do more soon.
Huge Paypig Alert!  My good girl and I had all kinds of fun with royal court fantasies, and she joined My court as a sissy in waiting! She spent $709.  YUM.
Back again after a break was "horniest" who clicked and paid his way through $247 all for Lauren!
Huge Paypig Alert!  Another Hypno slave is bambi, who didn't even realize she was paying she was so tranced. She spent $816,  YUMMY
Lately, Lauren's footlicker has been extremely busy buying old pay mail club mails and he spent $164, EVEN THOUGH he had a health scare.  Outstanding!
Huge Paypig Alert! Going nuts AND winning the Paypig Chicken Challenge was star junkie, he spent $381 being My VERY good boy.
Huge Paypig Alert! Missing Me letting her know about her mention, because she's trying to block Me to avoid spending is a good girl paypig I'm gonna call "prim" , dear little princess, message Me to ask Me if you are prim, you spent $306. Silly paypigs
Since the last blog entry, My piggies have handed Me really close to $12,000.  Nice!
But you pigs can and have done better. Get your payments in to be on the next entry!
Don't forget about Paypig Chicken!
This game will end on Sunday, May 31st at the stroke of midnight, and it's your last chance to get mentioned on the challenge page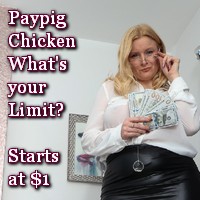 What level will you get up to?
Right now the leader is titpay ATM, who got all the way to level 18.  Can you best him?
Are you worthy of a mention?  Do you deserve one?  Do you want to be a special elite pig?
If you need a link to pick up where you left off, ASK, and I will help you.
Summer is finally upon us!
Here are some SUMMER HEAT images to help you keep up the fire! 
Fuckover Report!
Let's start with boomer.  He deleted his account to try and stay away, but only found himself starting another account to spend on Me again.  He ended up giving Me $290.  YUM.
Extreme Paypig Alert!  Coming back with more loss of control and amazing raise the rate calls is cuckie mark. He started as a cuck and is turning into an extreme paypig!  He spent $1652 this time around!
And a sissy that can't get enough of Me spent $121 since the last report.  I suspect the next one is going to be bigger, and caged yankee spent $122, on chat and pay to views!
Paypig Alert!  Unable to stop himself from coming around is extreme paypig. He's really an extreme paypig in training, but his training has been going VERY well
Coming around to spend some more was j the junkie.  This time it was $129.
New Slave!   Getting acquainted with My dangerous ways was greg in a cage. I hope that soon I can show him how well I can coerce him to pay more and more!  He spent $176
weak for legs can't stop coming around, and this time I used My legs and mind control to extract $232 from him.,  YUM
Huge Paypig Alert!  Adding to his impressive extreme paypig spending ways was PIG. PIG is bored on lockdown and working from home, and I am just sooo tempting. He spent $901 dollars since the last Fuckover Report
It's really common for paypigs to delete accounts and open new ones. This happened with a pig I'm calling weak goon. He has already deleted his account.  Again. But spent $260. He'll be back.
Huge Paypig Alert!  My special little devoted slave treats Me like his religion.  Correction:  I "AM" his religion, and paybitch terry spent $636 showing his devotion to his Goddess since the last report.  NICE, I am well pleased.
The guy I call Niteflirt client was back with a couple new accounts, spending $209 this time. He should just have ONE account, would be so much easier!
My good girl bambi came around and spent $120.
Huge Paypig Alert!  A special shoutout goes to irish dope who had his best sessions ever with Me!  This VERY GOOD boy spent $842 on Me since the last report! His lifetime spending is wayyyy over $13K now!  I am proud.
Back again, just sending random tributes to Me is helpless dave.  He gets good boy rewards for his efforts, and he spent $229 this time around!
Also back again after a while was button, spending $214 in a delicious click and pay session!
New Slave!  Finding out how dangerous I am was an adorable slave I have decided to call gilligan.  Dear gilligan spent $137 learning about My dangerous ways!
Another new slave was tc, who spent EXACTLY $100 to get a mention, and has since deleted his account.  I'm so dangerous the slaves try to flee!  Usually coming back of course.
Back again after a hiatus was redbird!  He spent $152. I love it.
Huge Paypig Alert! Completely losing himself in My power was egghead. He really shouldn't even try to stay away.  He spent $426
My good boy nylon slave spent $152 on his worship of Me.
New Slave and Huge Paypig Alert!  New to Me and the blog is "bishop" who discovered the dangers of click and pay with Goddess Lauren.  This hapless slave ended up spending $372 discovering how dangerous I am! Well done!
Going nuts with the paypig chicken game and some custom captioned photos I made for her was sissy j, who spent a glorious $266 in her worship of Me!
Back for the first mention in a while was sissy marla, one of My all time biggest spenders, and one of the 100k club! She spent $142. YUM.
Captive paypigs stuck at home are easy prey for your Goddess.
Stay at home orders are custom made for predators to victimize their prey
Bored, lonely and vulnerable losers and sissies are easy pickings.
You see an email from Me, your cock gets hard.
you see a pay to view from Me, your cock gets hard
you see a new blog post from Me…your cock gets hard
you see I am online, your cock gets hard
you find yourself checking to see if I am available. Distractions away from the computer are few, it's so easy to just check again and again
This builds the addiction, the obsession, and when you finally do see Me?
BOOM!  The cock wants you to pay
so you do. I make it soooo easy
your cock is hard reading this, you'll obsessively check to see if you're on the spending report and vow to be on the next one either way
I will be there waiting to reward your vigilance with a cash rape!
New Stuff
Some of you are having trouble getting My email blog notifications, they have a tendency to be in spam. I'm looking into ways to mitigate that, but in the meantime, I will notify you on Niteflirt. (Or if you prefer that, that's fine too) Click here for infomation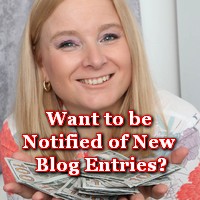 I've got a some new pay to views as well, check out any you haven't. I've been doing more selfies since I can't do studio shoots right now.
The Fuckover Report!
Paypig Alert! My special good boy kept up with his high priced therapy with Dr Lauren. How motivated he is!  He spent $329
My nylon slave kept popping in to get more nylon sole photos. He spent $129
New Slave and Huge Paypig Alert!  Getting caught in a really dangerous game of Raise the Rate on the phone (I keep raising the phone rate and make the client call back again and again at higher and higher rates). It was sooo fun and cuckie mark spent $545 learning why I am dangerous!
My leg slave extreme paypig is showing up more often and this time he spent $280
New slave!  I have a new one serving Me, and I'm calling him drooling paypig.  This pig is a stroke addict, and I have a feeling I will be taking huge advantage of him in the future! This pig spent $138 getting to know Me.
My good boy that loves stolen moments with Me called a few times spending $155
Huge Paypig Alert!  As always, princess gigi (AKA fagmuffin) was a busy girl, tributing and even calling in her need to be more and more girly and obedient.  I am taking full advantage, as always!
And the secret Niteflirt client (who has easily a dozen names) spent $294 on Me since the last blog, just missing the $300 level for a huge alert!  So close and Delicious!
Huge Paypig Alert!  PIG kept coming around to fall deeper and deeper into My clutches, this time spending $555 in a giant wallet BOOM!
I had some fun doing a short term cock control contract with helpful one.  He spent $142. Nice 🙂
Huge Paypig Alert! My good boy irish dope spent all his disposible income on Me, earning his huge alert and spending $309.
My good boy egghead surrendered another $110 to Me since last mention.
Paypig Alert! My sissy caged yankee has gone to a new level of spending, begging for pay to view fuckovers and being unable to stop! I know yankee is looking for this blog entry and after sprouting a hard cock in her panties, I expect to hear from  her again for fuckover! She spent $426!
My shoe sniffer was back, and I was glad because I really enjoy him and he spent $136 on photos of My shoes *laughs*
Paypig Alert!  Slave mr ed is back, but spending at a much faster clip then before. I enjoy making him feel stupid and humiliated, and laughing that it gives him a hard cock when I abuse him.  He spent $459!
My no nonsense guy was back going further into debt for Me. SO weak for My ass, he ended up spending $261 on photo after photo of My perfect round derriere!
Huge Paypig Alert!  My good boy paybitch terry kept sending tribute and buying pay to views until he passed the Huge paypig threshold! He spent $518.  Delicious!
My good boy quiet gentleman spent $136 this time around enjoying My photos. Good boy!
New Slave!  Getting her first mention is a sissy I'm calling swine lady. This sissy spent $120 to make it on My blog for the first time! I think she will find out how dangerous I am!
Huge Paypig Alert!  My good girl sissy j went crazy on the paypig chicken game, and ended up spending $349.  I wonder how far she will get before it ends at the end of May?
Remember, you do can do the Paypig Chicken Game and get a mention like sissy j.
Or you can just start it here!