Paypig Stroke Addiction!
Before I talk about your Paypig Stroke addiction, I have some announcements!
First of all, I made a decision where I am going to be available and logged on for calls a little less. This is because I want to make more amazing CONTENT for you! Recordings and pay to views and blog entries! It will be everything you want from a Financial GODDESS who exudes Greed!
Change in schedule for next week, I'm trying get stuff done so that I have new content to use to cashrape you guys with!
Week of July 1st
Sunday look for Me from about 6 pm to midnight
Monday, Tuesday and Wednesday I will only be on from 8 to midnight (actually Wednesday might change, so feel free to look earlier)
Thursday is 4th of July, so I'm not really sure yet…but check for Me
Friday from about 1 pm until I drop from fatigue, with a dinner break
No Saturdays as usual!
Oh yes, your paypig stroke addiction!  The big problem you have, is that you cannot keep your hands off your dick.  This has caused your problem, your FinDomme addiction.  You could have taken up basketball or theatre or volunteer charity work, but instead you have made a hobby of stroking your dick to what you find on the Internet.  Any problems you have as a result of it are COMPLETELY self created.  It's natural for a predator like Me to take advantage of your addiction.
You are a victim in search of an abuse, and I AM HERE FOR YOU!
I'm not screwing around.  So many victims (read feedback here) can confirm that I am dangerous, I set up vulnerable men and take advantage of them while they are weak.  I am a drug and you end up doing it again and again!  Addiction: glorious, dangerous, erotic, scary addiction!
But I can't really make that happen to you, you think. That. Is. Not. Possible!
Really?
Check out this series!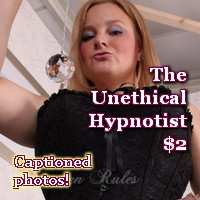 That's an older one….and let Me take a moment to highlight newer ones!
You will obey and surrender cash to Me!
Now on to the spending report, the feature My pigs LOVE.
I had a request to do a report of My TOTAL Spending with the cumulative amount from all you pigs (not everyone hits the $100 threshold after all).  So even though it was a little lower this time than usual. (yes really), and I have no intention of ALWAYS doing it, I will do it for this report.
It was $13,770  since My last spending report! *laughs* Well done pigs!
Now let's start of with loser noddy!
Legendary Paypig Alert!
Piggies, get ready for a cock hardening story!
I had cashraped noddy so hard recently, he was tapped out and hitting his credit card limits (A side effect of Lauren Addiction Syndrome!)  Well, last Saturday he got a letter in the mail from one of his maxed out credit cards that they were going to raise his credit limit by $4,000!  So you know what any self respecting extreme paypig would do?  He got hard immediately and sent Me a tribute for $100 to tell Me! Well I normally don't log on Saturdays, but I happened to be home and I KNEW that he was weak and I could fuck him over really brutally.  Within a few minutes I had $1400 of his cash and a promise to fuck him for MORE again soon.
Well soon happened last night, and while on the phone and live-tweeting it I took him for another $1875!
Since the last spending report, this old fuckwad has spent $3583 on Me! $3275 was since the credit limit increase, so I figure that between that and freeing up credit on the card, the pea brain is good for another $1K fuckover this week.   Easy credit cum, easy credit go!
Extreme Paypig Alert!  This is a recently new slave who has been pleasing Me like crazy! He was pig-guy on last blog beause I was trying still to figure out his new name. Well I am officially changing his blog name to "sunshine".  He is a ray of sunshine when he sends Me tribute after tribute!  Since the last blog entry, he has spent $1932, mostly in big tributes just to let Me know he's thinking of Me. So sweet!
A few enjoyable phone calls with My slave who I spend stolen moments with plotting fun! He spent $225 this period.
Paypig Alert!  A shopping slave, weak bitch, spent $304 on gifts and a couple calls so far this month!
Slave cucky phil spent $149 on a nice session. It was the first in a while, and I found I had missed using him!
My good girl, sissy j tried to stay away, but that failed and she spent $138 including a nice $75 tribute. Mmmmm I like $$$
Paypig Alert!  A new to Me paypig, but not to Financial Domme was a guy I'm gonna call "S. abusi" , and hopefully that will be enough for him to recognise his account and know I'm taking about him, since he deleted his account to try to escape his inevitable bankruptcy at My hands. He spent $432, mostly on raise the rate calls. Surrender again and earn a decent blog name!
My sissycock sucker was back for some more hypnotic chat trance! She spent $170 since last mention, hit the $4k lifetime level of spending and got to suck some cock in the mix!  Tranced out sleepy girl!
Huge Paypig Alert!  My slave PIG crept ever closer to the 100K lifetime spending (under 1k to go!) by spending $535. I expect him to cross over probably by the next blog entry! PIG thought he was a regular guy 11 years ago. Then I got My hooks into him.
Freaky client chairsniffer paid Me $128, mostly in a $100 tribute to tell Me all about his exploits outing himself as a perverted sniffer of chairs. He sent a Facebook message to a government agency confessing his perversions. Wonder how that worked out for him?  (He did that on his own, I didn't suggest it! Pigs pay more when they aren't in jail)
Paypig Alert!  My titpay ATM just kept tributing photos of My perfect tits. He really does turn into an ATM at the sight of those milky white globes!  He spent $357 this time around!
New to My blog is a guy I'm gonna call "brony"  who really wanted a blog mention, if I'm recalling correctly!  He did it with spending of $132. Well done!
Extreme Paypig Alert!   My good girl, princess gigi/aka fagmuffin spent $1,287 as she was lost in a feminizing estrogen trance that made her clitty limp and made her pay and pay. She went on vacation with her ugly girlfriend but that didn't stop her from stealthily sending Me cash. It's only going to get more intense, as I homewreck her stupid relationship!
I charmed and teased $189 away from helpless dave since the last spending report!
Extreme Paypig Alert!  My sissy, titcunt (Sometimes I call her miss piggy but I have another slave with that blog name, AKA other perogatives) spent $1182 since last blog entry. She has completely lost her mind over Me! I have this to say.  What a good girl, and I am so proud of her!
The slave with the original blog name miss piggy also earned her mention with $212 worth of spending
My financial gelding paid $113 one evening when I wasn't there. I like that!
My slave "surprised" spent $180 on a session or two of pay to views. Over time I have made quite the dent in his wallet!
slave wagner earned a mention with $107 in spending. Good boy!
Loserbeast appears here again with $148 dollars of spending! How I reminisce about our huge fuckovers of the past!
Back on the blog again is bashful sissygirl who spent $125.  Nice!
Lost of guys showed up for sessions big enough for blog entries this time around, which is nice! That's why I do them, is to draw in the spenders, extreme and not extreme alike!
I will leave you with a photo…remember to pay!