This Blog Entry is a Paypig Stroke Game!
Directed Stroke Instructions:
Get ready to jerk your cock/rub your clit
you will read the sentence, repeat it out loud or in your head. The number of times you say it is the number of times you pay stroke, rub.
For example, I direct you to say. "The sky is blue"
If you say "the sky is blue" once, you get to stroke once.
If you say it three times you get to stroke three times.
Here is a photo inspiration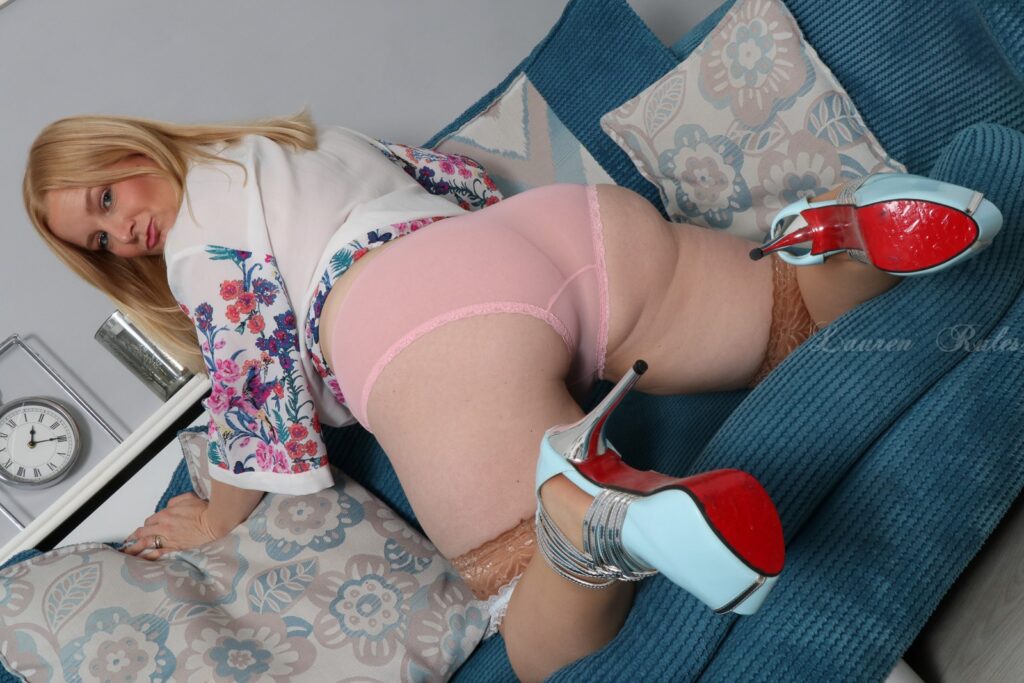 Ready? Let's start
I obey Mistress Lauren (say and stroke, one stroke per repetition)
My cock gets hard when I obey Mistress Lauren
I surrender my mind to Mistress Lauren
Mistress Lauren owns my cock (clit)
Paying Lauren is sexy
Paysex is the best sex
My cock gets so hard when i pay Mistress Lauren
Debt for Lauren is erotic
I am obsessed with paying Mistress Lauren
Mistress Lauren is brainwashing me to be a paypig
i am a paypig
i am Mistress Lauren's paypig
i can't stop paying Mistress Lauren
It's time to tribute Mistress Lauren. (Tribute link here)
Good pig.
Now, write your own stroke directions, share them in comments.
Want these in an audio in My voice? Buy it here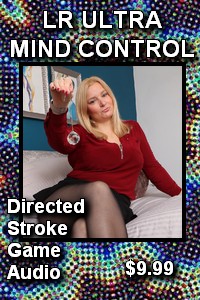 Need to cum after this?
Just send a tribute. It will be different for all of you, but you KNOW IN YOUR PIG HEART what your Mistress deserves

Yes all you pigs, fans, addicts, sissies and losers, I am not done indoctrinating you with LR Ultra, there is always another layer to deepen, and this game helps!
Since My last blog entry, I've released a couple pay to views, here, get them if you haven't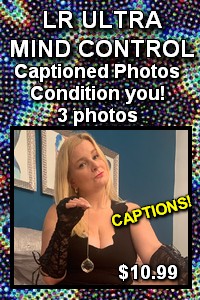 Now it's time for:
The Fuckover Report!
Legendary Paypig Alert!
Making Me really proud of her was buffy, who truly surrendered to Me this week, in several 3 digit sessions. She spent $2730 dollars, and it was nice to hear her on the phone again. Sissy buffy's real life girlfriend is going to be very disappointed to miss out on some spoiling because buffy pleased Me instead. VERY GOOD GIRL!
Legendary Paypig Alert! Also earning a lengendary alert was My very good boy Dr. x, who spent $1665 on Niteflirt PLUS $1290 on Amazon, including gift cards, an expreso machine plus lots of Christmas presents for other people. This totaled $2,955! Stupendous! This made him the #1 spender for the month!
Extreme Paypig Alert!
Embracing his exploitation was boomer, who could NOT stay away, and I LOVE it, I have learned his buttons and he spent $1899 pleasing Me, so close to lengendary!
Extreme Paypig Alert! Also earning an Extreme alert was button! I lured him into click and pay and it was sooo fun inspiring him to spend more and more! How much was the total? $1733!
Extreme Paypig Alert! Earning a hard fought extreme alerT is titcunt, who let me have an expensive party in her bank account, as I demanded larger and larger pay to views be purchased! So tasty! She spent $1085 in her quest for an Extreme mention! Next time is a four figure session, save up titcunt!
New slave! A whiny loser new to Me discovered how addictive the danger is. I'm calling him "pesty" and he spent $192 on pathetic tiny tributes, chat and phone calls.
My raise the rate puppet swung by for another intense raise the rate session, this time for $175
New Slave! New to Me is paychick, who spent a fun evening spending $125 and learning about My dangers!
my sissy caged yankee just missed a paypig alert, spending $280 in blissful addiction!
Huge Paypig Alert! My good boy helpless dennis squeaked into his HUGE paypig alert with $501 in spending WOW! The $50 tribute he sent when we missed each other online made the difference!
A slave who deleted his account spent $133. I think he's got a blog name, but I can't remember it, and when you delete your account, My notes on you go POOF! (DON'T permanently delete them!) I'm gonna call him jd and maybe he will recognize himself .
Huge Paypig Alert! PIG can't stay away. He's trying to teach his girlfriend to financially dominate him, he's sooo addicted, but no one does it like Me! He spent $585
My good girl slave marla dropped by to get exploited for $280. Also so close to a HUGE mention!
Huge Paypig Alert! Today is the blog entry everyone is just missing bigger alerts. Getting a HUGE mention and JUST missing an Extreme one is Oink Loser 10,000. He spent $938
My exposure sissy spent $208 on Me this week getting exposed, So hot!
Paypig Alert! An exception to "just missing" is pigbait, who just squeezed into getting an alert with $315 in spending!
My assbitch served Me well, spending $218. No escape from Me!
Huge Paypig Alert! Another slave missing on an Extreme alert was special K who had an amazingly hot session with Me, spending $915. Sizzling!
Doing a bit of click and pay was peeper, was nice to see him get a mention again, he spent $131
Paypig Alert! Striving to earn his tribe membership is nail drone, who spent $445 this time around in that endeavor!
Soooo close to a paypig alert was Quiet Gentleman who spent $296 pleasing Me this past month!
New Slave! A new sissy that I have named "panty model" due to his love of taking photos of himself in panties and sending them to Me, has stratched the surface on learning how dangerous I am. He spent $144
My niteflirt slave was back, this time spending $185
New Slave AND Paypig Alert! Sometimes the most pathetic subhuman creatures find Me, and larva is a maggoty example of such a loser. This slave spent $436 finding out how mean I can be.
My good boy irish dope served well again, this time spending $240. I believe I have damaged that boy's finances!
Paypig Alert! I had a lot of fun in the secret hypno cabin with bambi, just hanging out with her like girls do, but also inserting secret paypig code into her open vulnerable mind. I was able to take advantage of her, and she spent $430. YUM.
My hosiery slut pleased Me well,. again and again,. to the tune of $272. I love that I got into his head!
New Slave, Paypig Alert! Also new, and finding out about how dangerous I am is chad. I surprised him with My techiniques, he became addicted to My voice and he spent $258. Well done!
My boi wayne came around to be teased by superior Blonde flesh that is not worthy of! He spent $167, including money he meant to spend on his wife.
Paypig Alert! Good little sissy caged forever came around again, being teased while locked up and helpless and she spent $333. Nice!
It was so nice to see paycunt come around again. This is a slave I broke financially a couple years ago. He spent $189
Lauren's footlicker got his mention with $122 on Niteflirt and $65 on Amazon gifts, totallying $187. Nice!
Footdazed came around for some click and pay to earn another mention, this time for $111. YUM
I had some more fun with sissy j again, this time for $145 🙂 She needs to report for more abuse soon!
Paypig Alert! Working hard to get his red letter mention was caged! He got it with $301 dollars. Very proud of his efforts, this is what he's good for!
Earning a nice mention was humble john, spending $258 to be kept in his place.
and lastly, (it's hard to choose who should be last, so many excellent choices haha) is cosmo, who came around again to spend $232. Mmmm I love weak losers surrendering to Me!
Are you going to be on the next Fuckover Report? You know you want to be!