Financial Domination, the psychology of abuse and the Stockholm syndrome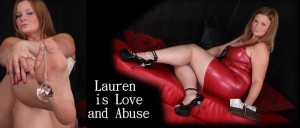 I study the craft of Financial Domination very closely, so that I can apply principles that will boost the strength of your addiction to Me and the need to empty your wallet for Me.
I am calculated.   One of the areas I study is abuse.  I've been fascinated by the phenomena known as Stockholm Syndrome, a state in which a kidnapped victim begins to identify with his/her captors.   I also study domestic violence and the psychology of why an abused person in a relationship has difficulty leaving that relationship.
Basically it comes down to the fact that when one person in a relationship (Me), intermittently abuses, threatens, humiliates and intimidates the other person. (you), a strong emotional tie, also known as "traumatic bonding' occurs.  It's especially powerful if I am occasionally nice to you. *grins*
This is one thing I read.  It's sooooo delicious and so fucking relevant
From wikipedia:
The abuser projects responsibility for the abuse on to the victim, or survivor, and the denigration and negative projections become incorporated into the survivor's self-image.
In other words.  It's your fault that you are a pathetic loser who deserves to be treated this way. You need to be wallet fucked and reminded again and again what an incompetent fool you are, good only to be programmed as My automatic cash robot ATM 🙂
You can't help being that way and I understand 🙂  I am here for you! And no one understands you as well as I do.
Well I have a slightly different angle on this, developed from years of experience.   Some of you are vulnerable to this, not because of ME, but because you have an innate character fault that makes you easy prey.  And because of that, you deserve this.  You exist to be exploited, it's your purpose, and I am deserving of the cash attention it causes you to give Me.
Speaking of cash attention, I have some new goody bags for you fools to check out.
Now for some cash piggy shoutouts, I tried to get all the piggies who spent more than $200 since the last update- if you are not here you will have to try harder!
Wallet rape toy!  He's been going nuts lately to the tune of over $3900 spending on Niteflirt PLUS several gifts on My Amazon wishlist including a high end Bose Bluetooth speaker, a Laptop computer, ( that I'm actually gifting to someone else!) a quality blender for Me to make stuff with. (I like to cook) a cute Coach purse, a carrying case for the music keyboard he got Me a couple months ago,  some bubble bath I wanted and $300 worth of Airline gift cards.   Good little Robot Paypig ATM!
Second biggest spender of the month was princess gigi, who lost control in one big huge session, and smaller amounts the rest of the month.  Since the last update she has shown her love to the tune of $2765 approximately!  She remains firmly in place as My #1 spender.
A long term slave who comes and goes, I can't remember if I have mentioned him on My blog, he's way over $8K in spending, and this week dropped way over $2,000 going nuts mostly on My ATM game. I think of him as  luvstoserve My Ass
Redbird is back!  He had cancelled his Niteflirt account, and he made a new one and this month has spent nearly $2500 on Me.  Don't even try to stay away boys and girls.  Once a Lauren junkie, always a Lauren junkie!
My Robot paypig eunuch spent $620 on My ATM training program.  Mmmm well done
Foot Lover kane dropped $240 on his quest to rise the spending list
My nylon lover coughed up $475 while enjoying My pantyhose clad feet
My sissy marla pleased Me by showing Me $725 dollars of love on her way to insolvency.
Nearly $200 by My long term slave "hot spuds"
$257 for the "horniest" one
About $300 for My Philly ass lover!  (He has good taste in fine Mistress Ass) and I finally got to talk with him on the phone!
My Money Guinea Pig slave has spent about $935 since hitting the $50K threshold. The flood gates have opened!  I've been ignoring him on purpose and its paying off!
My British sissy is getting a sex change operation AND she spent over $700 dollars on Me.  Not bad for a little bitch who can no longer cum from the hormone treatments huh?
My elegant Foot Lover spent $409.   It's going to be more soon!
Mr Magoo, always comes back–this time for $233.  (now over $2400 lifetime spending)
helpless dave clicked and paid nearly $300 since the last update 🙂
That concludes the piggy shout-outs for this time. Will you make the next shout-out? 🙂