Psychology of Financial Domination Technique: Operant Conditioning Enhanced by Hypnotic Means
Some of you might wonder why I divulge My techniques–warning the marks off so to speak?
There is one main reason.
A warning seems to draw you fools in even more deeply. Knowing that I employ mind control techniques that will draw you in like the moth to the flame.
And the result will be your finances going up in flames as I laugh.
So about this technique…
Operant conditioning is defined thusly:  it means roughly changing of behavior by the use of reinforcement which is given after the desired response.
So the desired response is you spending money. Basically you are rewarded for spending money. I connect it in your mind with your sexual arousal, and often attention from a beautiful woman…. and I use hypnotic techniques that open your mind to a more powerful and rapid response. Then I can gradually push you to spend more and more…keeping you on the hook and you spend much more than you dreamed you could.
And the need to pay Me becomes the central tenet of your existence.
It is greatly customized to suit the individual by Me, there is no cookie cutter approach, but some techniques I employ on nearly every slave, and this is one of them.
these PTVs are wonderful for experiencing that hypnotic reinforcement.
Now on to the spending report, which I am going to try to release every week now, to see if that's less time consuming! This will make the list shorter, and some of you might not get a mention then if I did it all month, so you will just have to try harder 🙂
First up is a new sub, who called again and again, loving degrading and humiliating talk about being cuckolded! Those were fun calls, and I think he's learning how addictive and expensive talking with Me can be!  I call him cuckboi, and he spent nearly $350 this week getting to know Me!
New to My blog, but not to Me is "j the junkie" who spent $110 on a call with Me and PTVs, slipping into the three digit territory of spending in a week. Mmmmm
My sweet no yes Loser did a nice long call with Me this week, between that and some PTVs he spent $105.
and pigbait was back with yet ANOTHER new screename, (there is no cure for Lauren), and this time spent $180!
Pay pig alert! Princess gigi was back to her spending ways on her Mistress, this week handing Me $540.  YUM.
A nice long call and some PTVs later, special K had spent $233, which put him over the 5K spending level!
PIG spent $280 in just one week. YUM. The new slideshow series got him so much he's gonna pay Me for  a custom slideshow
yes, this series. See why it weakened PIG!
Newest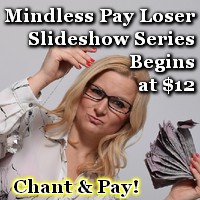 Also new to Me is "peeper", who clicked and paid a LOT Of really small ptvs, but they added up to almost $170!  yum!
and sissy jewel spent another $135. I am really liking that sissy 🙂
Pay pig alert!
by far the BIGGEST spending spree this week was by Dr X. It started slow, but I stayed up until the wee hours extracting $2521 in Niteflirt PTVs and another $770 in gifts and gift cards from My wishlist! My home gym is coming along nicely thanks to his help. (more home gym stuff on My wishlist!)
another newer sissy, bashful sissygirl managed another $100 this week 🙂
I tagged My polish ATM in a ptv session for $313, YUM
more cock cage fun with sissy j, and this time she spent $153, and it was a lot of fun!  Being a keyholder is so delicious!
and more from paycub, what a sweet pup, this time for $155
Pay pig alert! Fun in just one session with My elegant foot lover, playing ptv games with foot photos. I teased $447 from him over the course of a few hours.  It made all ten of My toes very excited!
and My junkie, irish dope was back for yet another $281. I love breaking his obedient junkie wallet!
and inspired, loser21 spent another $142 in delicious click and pay lust!
tPay did another $219 of click and pay for Me.  We both know the brutal truth. He is trapped, and he is never, ever ever going to be free of paying Me. Stroke your cock and do it again tPay!
New to My blog is "tamed" Last night while I slept, he spent $104. I like waking up to cash in My account!
Also new is "stroke puppet" who spent $192, mostly on My new slideshow series. (Deadly I tell you!). Welcome to My service stroke puppet!
I'm going to try to be blogging every week, as even FinDommes have New Year's Resolutions. Maybe your name will be there next week!