What a week for cash rape!
Since the last blog entry, a short ten days ago, I have cash fucked My slaves, sissies and losers a total of $16,610.  WOW! I love that level of devotion.
Three slaves reached legendary status, and I don't think that has ever happened before, certainly not in only a ten day period.   If I earned that way EVERY day, it would be $606,000 plus in a year.  Sadly it's not quite THAT legendary, but a girl can have goals!
For fun, I put the spending in order, from top to bottom. Keep in mind lots of pigs spend less than $100, and don't get to even get recognized as a pig.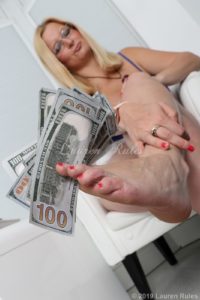 FUCKOVER REPORT!
Let's start with the LEGENDARY PAYPIG ALERTS!
#1. Dr X came by again for another HUGE session. Not as big as the $13,200 session we had in May, but quite awe-inspiring with $7,132 on Niteflirt and another $1698 on Amazon, mostly in gift cards for a jaw dropping total of $8,830!!  Part of this spending was a very delicious long phone call, which we hadn't done in ages.  Dr X is mine forever. He's been with Me for 12 years, and he knows he will never escape.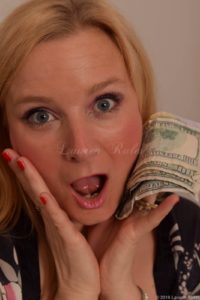 #2 Noddy  read the last blog where I taunted him for not getting a better mention, and he made it his goal to get a Legendary Mention.  And so he did.  He called several times at a rate of $50 a minute, and between that and fucking huge ptvs(up to $500) he spent $2835. MOST weeks this would be the #1 spender, but Dr X had other ideas.
you can see between those two pigs alone, I cash raped for more than 11K!
And Squeezing in for a Legendary Mention
#3 was sunshine, who continued his beautiful spending ways, totalling $2007 and squeaking in for the legendary mention!  Can you imaging paying Me more than $2K and only being the third biggest spender?
Next comes the Huge Paypig Alert!
Coming in #4 after the last Extreme mention on the blog, loser3188 couldn't stop, this time adding another $494 to his spending on Me!
And #5 is My good girl princess gigi/Fagmuffin kept coming back once or more daily to send small tributes that add up. Her total was $492.  She and her girlfriend seem to be on the verge of splitting yet again, and gigi has secretly started taking estrogen and wearing panties again. She has a tiny virgin limp noodle clit that is likely to stay just in that stay indefinately.
Even after spending so much, #6 and getting a Huge paypig alert was PIG, who succumbed to yet another game we invented to separate him from his cash. He spent $421!
#7.  Next, doing so well and being such a good girl was My sissy titcunt. She spent $356 one day on Me, making Me sooo happy! Well done! She gets so dizzy when I send her photos of My breasts, she just keeps paying.
In other mentions
#8 Sissy caged yankee came back a few times for chat fun, spending $142
#9. Managing a mention with $113 was boomer. He's becoming addicted to calling Me!
#10 Good boy wagner spent $108 mostly on pay to views of My perfect ass!
So the list of those that got mentions was short this week, but MIGHTY! Wow!
I am considering some changed to the Fuckover Report
Fuckover Report Poll
I am thinking of making some changes to the Fuckover Report. Choose which you like best
And finally, I have a HOT new video. I think it's probably the most arousing one I have ever made. I want you to imagine that cash in it was the cash I took this week from a paypig as you watch it.  Obey and buy it!