First of All, I have a new email program to give blog notifications to those of you that signed up for them!  If you are signed up and didn't get it, please please check your spam folder and whitelist Me or mark it NOT spam!  If you want to sign up for notifications, go here!
Well so many of you have spoken to Me wondering if slave noddy is still mindlessly paying and paying Me…
the answer is YES. He may even be increasing his spending.
Legendary Extreme Paypig Spending Alert!
A couple weekends ago when I was not around, I got email notifications that noddy had sent Me not one but TWO $999 tributes. (Total $1998)  That was not an email I minded getting at all!
Here are the little notes noddy sent with them
Since I blogged three weeks ago, noddy has spent $6666.66. Is that number a coincidence?  Two 666 strung together?  I couldn't tell you, but many have called Me a devil! Perhaps I am a double devil!  All of you should know that this Dangerous Demon Demands Destruction!
The extra money is very welcome, because I am letting all you piggies know that next week, starting on April 6th, and going to April 13th I am going to the Florida Keys and Everglades for a week! It is a last minute unplanned vacation, and it's fun to say I decided to take it because of raping noddy's bank accounts, but it has more to do with other factors! But I will say that noddy's mindless click and pay is covering some extras like a luxury rental car, nicer hotels and a day trip flight to the Dry Tortugas.
Also I am not planning on logging on for regular hours, feel free to message Me, if I'm not busy I might play a little since I can send photos really easily on chat and can access them through the cloud 🙂 Maybe you'll be paying for drinks or dinner some night for My boyfriend and Me!
Hapless slave noddy is finding out the hypnotic haze My audios and words can create as he pays larger and larger amounts of cash. Admitedly, he's a loser anyway, but My trances have just leveraged his need into My bank account!
I know he's not done. This loser will just keep spending until the cash is gone.
I hope there is a lot of cash/credit available to take! I am the Mistress of Greed after all!
Time for some photos!
I think today's theme is…weaken your mind with Lauren and Her mindwarping cleavage!
Now time for the paypig report!  It goes without surprise to say noddy leads that pack with his $6666 plus amount, but other pigs spent a lot too! Some were inspired by noddy and admittedly some discouraged. No one should be discouraged by trying to keep up with a noddy or a dr x or a wallet rape toy. Just do your best, and I will abuse you accordingly!
Note:  It goes through the 31st of March, April 1st will be on the next spending report!
New to the blog!  A client for a few months, a guy I'm calling "hardpack" finally earned a blog entry, spending $116 to get it!
And spending more than ever before is footboy, who is getting more addicted!  He spent $215 this period.
and sissy j has been doing a stand up job with her heels training! Pun intented! She has been so devoted sending weekly training tributes plus other little abuses. She spent $150 since last blog report
Extreme Paypig Alert! Losing complete control and begging and begging to pay and pay has been PIG. PIG is on track to hit the 100K level of spending very soon. The past three weeks he has added $1,191 to that total!  Reading this will make his cock throb and he'll message Me!
It's been a long time since a blog mention, but germy managed $105 of spending to earn it! He's closing in on lifetime 2k if he gets moving!
Paypig Alert!  My eunuch robot paypig was back and adding to his lifetime spending $311.  I think I will be able to drive this loser into bankruptcy!
Oinkloser managed $105 for a mention, but he has to get off his pig ass for his paypig goals!
Fairly new slave stormy proved unable to stay away, spending $127, most of that in one fat $100 ptv 🙂 YUM
New to the Blog is a client who has actually spent more than $1500 lifetime but never earned a mention. That has been rectified and he spent $126 since the last blog. Good job pit-lover!
Clients often try to stay away, in a variety of methods, and deadcat is one such client. He failed, of course, and this time around spent $256 including a nice $100 pay to view!
Also back and spending again was titcunt, spending $132 to earn her paysissy mention!
Extreme Paypig Alert!   Already impressing Me with his devotion is the loser maggot who obediently sends cash on Demand. I love that…..it spend $1,343, most weeks it would be top spender easily. This week it's second third best. Haha, still a LOSER
Another piggy trying to quit Me right now is paybitch terry. I've seen him try before, and it always FAILS. He needs the kind of control by someone who gets his needs. This Tennessee loser is gonna be back, probably emailing Me when he sees this. All he has to do to be top pig is fucking pay! He spent $250 since last post.
Paypig Alert!  My cucky phil who LOVES My ass was back with a joyful vengeance! He spent $400 drooling over My ass, as he should! What a good cuck!
My sleepy sissy cocksucker managed a mention by spending $124! I look foward to inserting more triggers into his vulnerable mind!
Back again for more black leggings photos for "more please" spending $167 splurging on My beauty!
Paypig Alert!  I had such a beautiful time with My elegant foot lover who spent $300 on fun and games with Me!
and My paymachine titpay ATM showed up for some nice click and pay, being the first to finish the hypnopay series and spending $250! Well done fool!
and back for more click and pay again was paydrone, spending $158!
Loyal slave egghead was back for more, obeying, surrendering and paying $189
Extreme paypig alert! Dr X spent most of his vacation hiding from his wife and paying Me! He spent $1340 and $411 on Amazon! Yum!
Good boy surprised was back for another round of fuckery, spending $213!
and fagmuffin's girlfriend is trying to keep her away from Me, but fagmuffin still managed to sneak away to send Me $315 worth of tributes!
I have a new Extreme Paypig that I mentioned in the last blog post.
This blog post is entirely about him.  "noddy" as I have dubbed My prey has completely fallen into an addictive click and pay haze over the last 5-6 weeks.  His spending during that time has totaled over $8,000 dollars!  THIS is the kind of addictive pay behavior that brings Me great joy!
This hapless loser needs to pay large amounts to Me, and it happened quickly.  I know reading entries about other paypigs (Like wallet rape toy, wallet cunt and bankruptcy boy j) has made him desire to pay Me huge amounts himself!
Many nights ago,I egged him on in an expensive pay to view session and this was the result! (click for better views)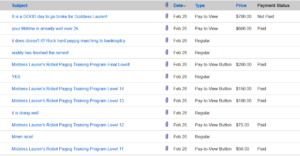 But noddy needed more!  He was back again, clicking and paying after reading about a session I did with wallet cunt. The result?  Another huge session of click and pay.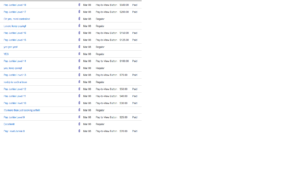 He called Me near the end of the session, and I send him a $999 pay to view (the highest we can send on Niteflirt). He didn't pay it at the time, but I knew he wouldn't stop thinking about it, and I was right.
So on Sunday, I got this email from him
Hello Mistress Lauren after reading old blog posts of Dr X and wallet cunt i know my fate is sealed! So to celebrate my birthday set up a $50 a minute call on one of your listings. i have loaded  $1500 in my account to cover a 10 min call and a $999 cash rape
noddy's birthday fuckover (click for a better view)

He talked for 11 minutes at $50 a minute, so that session cost him $1549!   In 11 minutes!  Just imagine I made that rate for 40 hours a week, over a year, I would earn $140.82 cents a minute, which extrapolates out to $8,449.10 cents an hour, $337,964 a week and $17.57 MILLION dollars a year.
What a desperate loser huh?  I bet his cock was so unbelievably hard as he sent Me insane amounts of money.  He's gonna be a gutter-dwelling homeless maggot at this rate!
So I know that few (if any) of you can pay Me over $17 million dollars a year, but imagine doing YOUR tiny part in making that happen!
THIS is so fun!  I can't wait to see what the future has in store for fuckovers for noddy and the rest of you pigs!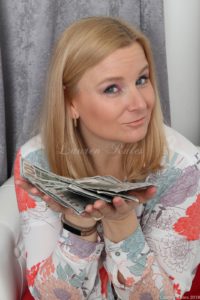 Now, time for the spending report
BIGGEST AMOUNT EVER IN SPENDING REPORT!  Ultra Extreme Paypig Alert!  Top Billing goes to noddy, in the LARGEST AMOUNT I've had in a spending report since I've done spending reports! Now I did have wallet cunt best this in the time before I instituted the spending report but it's been awhile ! (wallet rape toy and Dr x may also have matched this in a two week period)
This pathetic stroke loser spent $7,764 fucking dollars. It takes My breath away to write it. And even as I'm doing the spending report, he is spending more.  (He spent another $115, which will appear in next report)
It almost seems not worth doing the rest of the spending report,  but I know lots of you losers are stroking and wanting to see your pathetic offerings here. And of course, you should keep paying as best you can!
My good boy who loves stolen moments spent $190 as we continued to plot cash rape against his wife!
New to the blog! 
Is a slave I'm called PB.  PB called and clicked his way to spending $190.  YUM
My boy wayne was back and spent $111 since I posted last.  He's getting really close to the lifetime 2K level of spending!
Huge Paypig Alert! 
  PIG continued his spending ways on his march to 100K lifetime. He dropped another $507 since last post.
Back for more click and pay and spending was peeper!  He discovered chat was fun too!
Paypig Alert! 
My Tennessee Loser, paybitch terry, was back for more of My magic cashfucking. He spent $392 in his worship of Me!
Stopping by for more chat and tributes was "trainee" he spent $120. YUM
New Slave!  
I'm gonna call him "curious jason" He spent $120 on Me one evening then deactivated his account when he realized I was dangerous!  Let's see if he sees this and returns
I had another enjoyable but too short session with My elegant foot lover for $120
Huge Paypig Alert!
  Irish dope was back and spending at such a delicious amount, probably going into his expense money for the month.  So eager to please and be fucked over!  He spent $416
My slave dirtbag clicked and paid his way through $122 worth of pay to views. Mmmm
Paypig Alert! 
My good girl marja sissy went on vacation and we had lots of chances to play dress-up and put her in chastity! Yum!  She spent $299.  Mmmmm
Recently new slave storm, was back and spent another $131, mostly in 2 pay to views (one for $50 and one for $75)  That makes Me happy!
Paypig Alert!
  Completely entranced by My panty photos, helpless dave chatted and tributed his way to $269 of spending!
Dr X added to his impressive lifetime total by spending $216 on Niteflirt and another $51 on Amazon
Paypig Alert! 
My good boy sleepy chatted and tributed his way out of $289. I always enjoy this piggy!
My good boy surprised was back, and spent $248 in erotic pay to view sessions with Me!
Huge Paypig Alert! 
My slave titpay atm again succumbed to mindless obedience when I demanded he pay My tits!  He spent $460!
My trancepig was back with a new name, spending $191
And lastly, My #1 spender of All Time, fagmuffin, kept slipping away from her girlfriend to send Me tributes. She spent $123. This is much smaller than usual because her girlfriend keeps her on a short leash. But I predict that relationship will end. I plan it too. fagmuffin's
lifetime spending
with Me is
$185,416
.  Nope, not a typo, in slightly less than nine years.
So you see. I am a destroyer of men. I turn them into paypigs, into losers, sometimes into sissies who can't get a hard cock. All useless except for paying ME.
Wow! It's been a whole month since I posted!  I know how much you guys drool over these posts…so let's have some FinDomme poll fun!
But first, I want to announce that I won Niteflirt's contest of most Valentine's Goody Bags sold!  Thank you to all who purchased them! I'm $300 richer just from the prize, never mind the $ you all spent!
I want more information on what type of wardrobe and content make My clients swoon! I know what some of you like, but I want a more global idea…so ..answer the polls
What is your favorite thing to buy from Goddess Lauren?
What is your favorite footwear to see Me wear?
Also..you guys have been going nuts making your Paypig goals!  Its fun to see the bars go up. I've been putting a lot of time into updating them…(which might have something to do with less posting….)
Paypigs who have reached their goals since last post include:
marja sissy stayed in chastity until she spent $250-COMPLETED 1/25/19

eunuch robot paypig will have a $500 session! Completed 1/25/19 

Irish Dope spent $685 in 2019 to reach the 10K level of lifetime spending -completed 1/29/19
Most of the piggies who meet a goal set a new one!
What's your goal?
I have found that setting goals for My pigs is very effective in keeping them motivated to please Me. It appeals to some competitive streak that even beta pigs have. But most beta males lack the ability to compete with real men, so this is perhaps the only thing they can be good at!
I'm happy to help!
Let's take a brief interlude for photos!
Now, we have a really long spending report to do.
Spending reports are getting more difficult. They take hours to compile. This was was particularly tedious. The only reason I do them is because you guys love them so much…..and then you spend again! So it's work for Me, but it's just another manipulation!
Note:  If you really think you have spent $100 or more since last session and you are NOT on this report, message Me and I will take a look. This one was so tedious to do, I may have made a mistake.So who has been spending?
Paypig Alert!First mention goes to sissy j, who was such a good girl during the Valentine's Day contest and the rest of the month! The little sissy spend $296 on her owner during this time! So good!
Poor oink loser will have to start his paypig goal of $150 a week for 10 consecutive weeks over 🙁 But in the last month he *has* spent $170
Huge Paypig Alert! 
Weak loser deadcat was back, unable to stop, spending $735 chatting and tributing and buying stuff. This loser thinks blocking Me will stop his paying, but he will message Me after he reads this, because he knows the humiliation makes him hard.
My good boy, no yes loser pleased Me spending $156, especially on the Goody bags to help Me win the contest!
Huge Paypig Alert! 
I'm even surprised how much eggy spent on his therapy with Dr Lauren. $869!! Wow, he's devoted to his Dr Lauren therapy! I must applaud this tenacity!
Good slave, solitaire was back, spending $118 and helping with the Goody bag goals!
Extreme Paypig Alert! 
Dr X was a good boy, working toward his lofty paypig goals, spending $531 on Niteflirt and $691 on Amazon (including a Playstion4 !)  Well done!
paybitch terry was back, spending $200, mostly on a nice phone call! I think he missed the ass video with Me wearing black leggings though. He would have loved it
Paypig Alert! 
Back for a really nice spending spree was bashful sissygirl who spent $346!
And a nice call and click and pay session with jeffnomore. He really can't stay away, and loves being tranced to go gamble at the casino and strip clubs!
Paypig Alert!
  Loser dirtbag lost control this month and spent $318. I always like seeing his name come up in paid transactions!
My good girl shopper spent $242, mostly just chatting in fun back and forth girl talk!
Huge Paypig Alert! 
Still weak and losing control is PIG, who spent $866 in the last month stroking his hard pigstick for Me!
steve q fucked added to his spending totals, dropping $166 on calls and pay to views
Huge Paypig Alert! 
My sissy marja kept coming back again and again, losing control and spending $550 on Me this month! Nice!
My good boy that loves his stolen moments with Me spent $248
New Paypig and Paypig Alert!
  New arrival FeetFem clicked and paid through Dr Lauren's therapy session, spending $408 on Dr Lauren's therapy!  Mmmmm
Paypig Alert!
Another big spender was hypnowallet! He parted with $463 of his cash, just for Me!
My greek virgin couldn't stay away, and I squeezed $242 out of him in chat and tribute! Nice!
Paypig Alert! 
Nylon lover lost his mind over My nylon feet again, this time spending $309.  He can no longer deny his addiction!
New Paypig and Paypig Alert!
  New to the blog is "noddy" who clicked and paid his way very quietly to a $453 amount. I just watched him spend and spend, and he did it all by himself!
My good boy grunter spent another $290
Paypig Alert!
Extreme paypig in training was back again for chat and tribute! It is a dangerous combination for this leg lover! He spent $452
My good little paymoose sent Me $225 of Amazon gift cards over two nights. I got to buy a virtual gaming headset for My new Playstation!
Huge Paypig Alert! 
Fagmuffin tried to stay away. Her on again/off again girlfriend is insisting on it.  And no panties. But fagmuffin spent $710 AND wore panties for Me.
New Paypig!  "addicted ATM" started off his service to Me by spending $239. Delicious! I hope it's the beginning of something very expensive for you!
My paypig wallet rape toy spent $234 on Me instead of going to his sexual addiction therapy.
Paypig Alert! 
Titpig ATM called, tributed and chatted away $325 dollars. Lauren keeps him poor and empty!
Huge Paypig Alert! 
My good boy eggy entered therapy and spent $842 on Dr Lauren trying to find a cure!
My good boy, surprised, spent $156 as he marched closer to his paypig goals
Extreme Paypig Alert! 
My eunuch paypig went absolutely crazy one night, and over that night and another spent $1001, WOW!  hey eunuch pig, plan on that 4 digit session soon!
Good boy, feathered pig was back spending $143. I think he is trying to avoid Me know, but we all know the futility in that!
Paypig Alert!
  Irish Dope lost control and spent $437 on chat and tributes! So many bois lost down that rabbithole!
I was thrilled to see cucky phil back!  He spent $137.  I have soo many more ass photos for him, message Me!
Paypig Alert!  Caged forever paid $427 between chat and tributes. What a sweet sissy!
And back was sexy dave/jenna!  She spent $154 in the first session we had in well over a year! I was glad to see her.
New Paypig! 
Squeezing in for his first mention on My blog is "curly" who spent exactly $100 and qualified for his mention!
Paypig Alert! 
My special good boy tom was back spending $370 in a click and pay frenzy! Yay!
Also back for more abuse was paycunt, spending $146 this time. He is way overdue for a huge fuckover and he knows it!
New Paypig!
  New click and pay piggie, "storm" began his service by paying Me $140! Yay!
The Mystery of FinDomme Secrets!
Being a Financial Domme is complicated and mysterious…right?  So many of you wonder what FinDomme secrets exist that addict beta males to paying them?
Secrets that can destroy a man's life!
There is mystery, there will always be mystery. Some of the mystery I do not quite understand Myself, as it dwells in the hidden parts of men's psyche, deep in the primitive brain. There are a few things I believe to be true.    I believe that primitive, ancient men wanted to mate with the very best Woman, and would go to great lengths in order to impress Her, convince Her that he is worthy, show Her he will care for Her, do ANYTHING for Her protection and comfort.
I do believe these are hardwired into male brains. Cultural conditioning has tried to short circuit it, to suppress female power, to fear female power to convince men that they are in charge (laughable!). They have sadly, had some success. This is why some men will fight tooth in nail on any attempt to tear down that conditioning, (witness the recent uproar over the Gillette advertisement)
Some of use have learned how to use techniques to bypass that conditioning on some vulnerable men. Some of us push to take it to the furthest extreme possible!
FinDomme Secret Revealed!  Mantras!
This is why I have found mantras so useful!  They shortcircuit the conditioning and speak to the primitive submissive male dwelling in the DNA, and bring it to the surface!.  I do this deliberately, and it works again and again.
The best part is, the mantra method is largely self training. I make the program, do recordings, and you and your submissive primative brain, respond to it. Sex is a visceral instinct, so tying that into sexual arousal helps Me chip right to the center of your existance.  Think of it as your sexistance, your authentic true self.
I spoke of self training, and I'm going to show you an example. It will cost you $12 to experience the example, starting with the first $2 pay to view
First listen to this!
Next, do this little paypig exercise!  Be careful, it might be dangerous (you've been warned)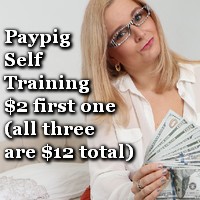 Now, you might find yourself in the next spending report after that!
You might want to start with the recent pay to views!
Oh perhaps you will find yourself asking to do a paypig goal! Read about them, paypigs are spending like crazy just to please Me meeting the goals we set!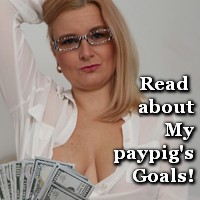 And of course that leads Me to the Spending Report
Goals Met since last blog entry!
FBI Man bought a 3 digit pay to view
grunter reached the 10K level of spending
hypnowallet reached the 10K level of spending
titpig ATM did a $500 session!
Those spending $100 or more since last post include:
Paypig Alert! So happy to see Loserbeast clicking and paying! He spent $290. I challenge him to set a paypig goal!
Oinkloser added to his goal amounts by spending $224
HUGE Paypig Alert!  I was overjoyed to see My devoted owned slave terry paybitch pay Me $1040 in a mindless pay flurry! It was erotic to see him sending more and more cash, in a tribute as large as $200. YUM.  Hey bitch, I took some more leggings photos for you.
My good boy who loves stolen moments squeaked into a mention with $100 spent exactly!
New Goal set!  Veryhard4Lauren set a goal and spent $104 since last blog post!
My extreme paypig is trying really hard to self reform, but he keeps coming back and paying! This time $145
New Slave!  Pervy "chairsniffer" clicked and paid and perved his way to $145 spending!
Sissy slave knickers worked toward her goal by spending $150
HUGE Paypig Alert! (And new goal set!)  My addicted slave, hypnowallet went crazy meeting his goal of 10K, met it in a way so smashing, I set a new goal for him! And he can't stop spending, blew though $780 since the last blog entry!
My elegant foot lover swung by for our fun trivia games and to spoil Me. He spent $265. YUM
HUGE Paypig Alert! And making good progress on his goals is PIG. PIG has lost complete control, after many years of just dancing around the edges. I predict dire things for his wallet. He spent $935 since last report!
My good boy grunter has a new name, spent $250 since last post AND hit a paypig goal of 10K lifetime spending!
OMG SO MUCH SPENDING!
HUGE Paypig Alert!  Spending $505 and making his goal of $500 in one session was titpay ATM. So proud of him! What will the next goal be?
Ramping up spending recently was "just another atm" who spent $112 since last post
Back for more was wagner, spending $137 drooling over My photos
HUGE Paypig Alert!  Back again after closing his account, was deadcat.  Now deadcat has a heavy humiliation fetish, that problably started with eating out a smelly hooker. I've really leveraged this, and now the loser is buying BLANK pay to views. I do not want to tell you how close he came to buying a $999 pay to view. If only! he clicked paid and was $2 short due to chatting we had been doing! Arggg! Oh well. I have hopes for the figure, meanwhile I'm still milking this cashcow! Regardless, he spent $585
Working toward his goal was gutter dweller, who clicked and paid $199 away!
Paypig Alert! Irish dope worked towards his goals and spent $410 to do so! Good boy! This piggie is so sweet and a lovely slave to abuse!
Working her way through her goal, which will unlock her from chastity is marja sissy who spent $165 this time around.
Back with a new account was giftcard rabbit who spent $103. I see more giftcard buying in his future!
Paypig Alert! Eunuch robot pig spent $300 and set a couple paypig goals!
I had more sissy fun with sissy j, abusing her for $128!
Paypig Alert!  Sleepy is back full tilt, with a couple paypig goals! I'm so proud that he has spent $320 on Niteflirt and another $80 on Amazon!
Good boy surprised spent $146 and then set a goal like a good boy!
Huge Paypig Alert!  My loyal slave paycunt spent $537 and set a goal for a $1,000 session! So hot!
You can get your own SECRET BLOG NAME and be one of My paypigs, and set a goal or not. Just spent $100 before I blog again!
2019 is the Year of Paypig Goals!
So many of you have asked Me to help them set goals for spending, I decided that it would be amazing to open that up to all off you and create a special Paypig Goal page with little progress bars!
See it here!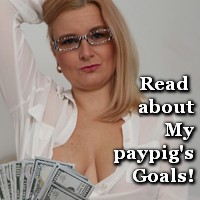 The goals all you junkies are dreaming up are amazing. Some of you want to meet a spending goal in a certain time frame, others are aiming at a lifetime goal. Some are aiming to do an extreme session. One is locked in chastity until his goal is completed!
You too can have a spending goal and have your blog name published with your goal (I will make up a name so no one can link it to your account)
You can have more than one goal, and we can plan new goals after you complete an old one. It's fun! Once you complete it, you get a completed progress bar in the Completed Goals section to commemerate your achievement! For some of you, it will be the most notable thing you ever do!
I wanted to show you all the recent stuff I have released!
And now it's time for the spending report!
Paypig Alert AND set a Goal!  My good boy hypnowallet couldn't stop paying and we had a delicious long call with lots of tributing, and he made a spending goal for 2019!  He spent $400 since the last report!
Huge Paypig Alert! The senator was back and spend over $1,000 clicking and paying while on the phone with Me!
New Slave, Huge paypig Alert AND set a Goal!  A smitten loser that I am calling greek virgin spent $663 on his first few days sessioning with Me. Typical greek can't handle money, but he must be extra pathetic as a virgin! His goal is to hit the $1K level of spending
A fun client I formerly called shopper, but might change the blog name to cheerleader, did some delightful chat and phone calls with Me to the amount of $148. Lifetime spending is really close to $1K!
Set a Goal!  Caged Yankee made a goal of spending $2,000 and spent $160 before he did that!
I did more plotting with my good boy who loves stolen moments, and he spent $172 this time around!
Huge Paypig Alert and set a goal! Despite  being laid up and absent for a few days, PIG still managed to spent $721 and make a goal to hit 100K lifetime spending. It took PIG a long time to become a paypig, and even longer to admit it. He knows it's true now.
New Slave and Huge Paypig Alert!  This guy showed up one night, curious and claiming not to be a paypig, but in about three days spent $853 on Me, getting more and more intense as we went on. I'm going to call him dead cat, because that's what curiosity does to cats.  He deleted his account, but time will tell if dead cat rescurrects to spend another day!
Set a Goal!  Solataire spent $108 and made a goal to spent $500 by the end of March!
My extreme paypig (in training) is still back, spending $265 this round
Set a Goal!  Irish dope spent $136 and set a goal of reaching the 10K level of spending (currently over 9K)
Huge Paypig Alert, Set a Goal!  Knickers has gone crazy with a deepening addiction. He is even taking out new credit just to spend on Me. It's sooo fun! He's spent $838 since last update and has New goals of hitting the $10 level of spending, which will require more than $4K more!
Set a Goal!  Loser steve q fucked spend $143 and set a goal to spend $1075 to reach the 10K level of spending!
My elegant foot lover spoiled Me yet again for $172 with fun and games!
New Slave!  A rare female money slave appeared, this one a college student from a conservative family in need of humiliation.  I am calling her "horny slut" She closed her account, like so many do, but I bet she will be back!
Set a Goal!  titpay atm spent $150 and set a goal of completing a $500 session with Me this year!
and slave surprised couldn't help but returning again and again for more worship photos and spent $234
Huge Paypig Alert! Set a Goal!  Complete a Goal!  My slave, FBI man spent $712 dollars and set a few goals, once which he completed!  One goal was to pay a three digit email, and that got checked off fast! He also pledged to do a $1000 session (we have planned this!) and another session where he spends his whole paycheck! (I understand that will be about $2500, I like paypigs with paychecks like that)  He also wants to spent $5K in 6 months, and I honestly don't think it will take that long!
Eunuch paypig spent $164.  I think he should set a paypig goal Myself….what do you say pig?
Huge Paypig Alert!  Egghead spent $668 in mindless pay to view sessions obeying My instructions. We briefly talked about him setting a goal, we need to do that!
Enjoying more of My black leggings photos was "more please" spending $267. He's in big trouble!
New to the Blog!  Is a guy who clicked and paid $245 with not much encouragement! I'm calling him, "just another ATM"  I hope to see more withdrawals into My account soon!
and panty pete was back for another $145!
Huge Paypig Alert and Paypig Goals Set!  Dr X made Me very happy the past couple of weeks! He spent $522 on Niteflirt and another  $447 on Amazon. He has goals of 10K of Niteflirt spending this year and $5K on Amazon!  YUM
fagmuffin has been a little quiet lately, but still spent $119
Currently bankrupt but still paying, wallet rape toy managed $237. I miss the 4 digit sessions, but that's what happens when a FinDomme drives you into bankruptcy!
Also setting goals, but not meeting the $100 threshold for blog mention are no yes loser, clubby, janice and caged yankee. I'm sure you will be reading more about them soon!
The last month has just slipped by, between My vacation (which was fabulous!) and a really nasty virus that kicked my ass for nearly a whole month, that started My final day of vacation, while I was still in Florida, and continuing until just a couple days ago. I am FINALLY feeling much better, and so many of you asked after Me, and thank you.
That meant, you guys got a little break. I hope you used that time wisely, paying down your cards a bit…because I plan to run them all up again for My benefit.
It's also the time of year I plan for what I would like to do differently the year to come.
I have learned from experience that planning too much usually backfires, so blog-wise I want to update keep up with "Paypig Milestones" That's popular and I have not done well by it.
I also want this to be a year of lots of audio and video releases, lots of slideshows, they are popular.
I hope to release a short mp3 series for the weekend of New Years, that is always popular. It depends on whether I can carve the time out to plan and make the recordings.
I also want to let you guys know that blog notifications aren't working.  The service I was using decided that they didn't like Me promoting a phone sex site and dumped Me!  So I'm looking for an alternative, but it's not yet in force. I was just getting good with the one I had!
Now, here is My Christmas present to you….
The Spending Report!
It's been over a month since the last one, but with Me missing in action it's not as long as you would expect!
My nylon slave squeaked a mention with $104 in spending!
HUGE Paypig Alert!  Paybitch terry spent $585 on nice sessions with Me fucking him over with My ass in leggings
an old hypno client returned and spent $177 on a nice long reminiscing call!
Paypig Alert! I had fun making more devious plans with My good boy who steals moments with Me, and he spent about $343!
I had an arousing call with Losergimp that stripped him of $177, yumm
Paypig Alert! I had a fun raise the rate session with john q fucked that rinsed him of $335!
HUGE Paypig Alert! I finally may have pushed PIG into Extreme territory. I really got into his head, mostly in chat and he spent $1,663. I am pretty sure this is a record for him!
Paypig Alert!  Caged yankee ended up with another mention, as I leveraged his sissy photos for $275 in MY pocket. Mmmmmm
HUGE Paypig Alert! After a hiatus, My extreme paypig was back, this time spending $565 in a few days. YUM!
A new piggy I'm calling Rose piggy spent $300 on Me and then deleted his account. He'll be back, they almost always come back
And spending  $245 was helpless dave, who couldn't help but send tribute after tribute one evening. Mmmm I LOVE that!
Paypig Alert!  My boy wayne went crazy for tributing for ass photos in chat, it was so much fun. Over the month he spent $250. I predict more will part from him soon!
My elegant foot lover spoiled Me with $130
My titpay atm squeaked by a mention, spending $100
Paypig alert!  New to and the blog is a caged piggy I call "locked pig"  His wife controls his key, but he still has started coming around to pay Me! He spent $295. YUM
and very busy with My pay to views and goody bags was wagner, spending $171, Mmmmm
Clicking a paying a little bit was addicted kevin, who spent $118. Easy money for Me!
Huge Paypig Alert!  Getting special mention today is feathered pig, who I successfully lured into spending $712 on Me, mostly in one evening by….get this…discounting stuff for him. I am not sure how well that worked for him, he bought tons of stuff he never would have bought full price. Hahahha. (Like $200 ptv for $75 for example) I'm generous with discounts for REALLY high priced payto views, like the ones at the end of series. (email Me for details) Well done feathered pig!
bobby fool spent $186 and passed the 2K level of spending this week!
Also spending $106 and getting a mention is clubby!
Huge Paypig Alert!  Mesmerized, slave knickers is getting more addicted! Even before I got him hooked on chat last night, he had spent $631! Wow!
and footlover kane spent $140!
and peeper dropped by for a fuckover, spent $213 AND passed the 3K level of spending! well done!
Paypig Alert! I had a beautiful session with Dr x. He spent nearly $200 on Niteflirt, and another $200 in gift cards and $121 worth of presents for Me on My wishlist, including an art book and some kitchen stuff I needed. Good boy!
Quiet gentleman asked for several pay to views, and it added up to $108 in spending. Mmmm
Paypig Alert!  I bet surprised is surprised he spent $388 to get a paypig alert! I bet he's shocked he passed the 2K level of spending too!  Good boy!
and quietly clicking and paying his way into a mention was Loserbeast, this time for $157. Well done! I love seeing this piggy pay!
And there is a loser who will pay a lot at the beginning of a session, who shall remain nameless, not because I promised him, but because he doesn't deserve his name in lights. He spent $250 fast, but then he gets demanding and rude and acts entitled to a long time of free attention into the wee hours of the morning because "he was so good to Me"  Mister, this is why I block you. You ask Me again and again to break the terms of service on Niteflirt then act ignorant about it, then whiny, then macho. I feel sorry for your wife. Next time you show up with a new member name, I'll take your money fast than block you fast as soon as you ask for something against the rules. I'm waiting.
Huge Paypig Alert!  Finally we have the sissy formerly known as princess gigi, and now known as fagmuffin. She tributed many many times, a small amount each time, but she can't stop!  She spent $884. No wonder her debt is so high, I made it!
Now, I am hoping the next spending report isn't so far away, but the next one WILL be in 2018, so get your mention in!
I'll be available through Tuesday the 13th, and then it's Florida bound for Me! I will be back after Thanksgiving,  probably on the Friday afterwards….I know My junkies and addicts will miss Me.
I need the break from the computer and electronics, so not planning much online activity, but am planning to bring the laptop just in case someone is feeling REALLY generous.  It will also cost you 🙂 *laughs* That's fair right? If you get ignored, I will catch up with you after vacation.  Meanwhile, you can just buy My ptvs in My store!
I wanted to do a little spending report before I leave.
Let's start with Losergimp; he spent $175 on Me in a nice call in which I made him buy a $150 PTV in his end of life cash draining. He doesn't need it, so I may as well have it.
HUGE Paypig Alert!  PIG's addiction become more acute as I pulled the trigger on a pay response that has been years in the making. He's fucked now.  He spent $525 in the short time since last reveiw
A certain new guy whose name begins with d earned a mention, but he deleted his account, so who knows if he will ever know he spent $140 on Me in a few phone calls?  Too bad!
A long time addict, clayton, who is never able to quit, spent $150 in a nice little session!
HUGE Paypig Alert! In a delicious series of calls and emails, my good boy with the stolen moments spent $500 since last review, as we plotted together on how to spend his wife's money!
My titlover, titpig atm spent $160 he just didn't have. Oh well, not My problem that he can't stop spending!
Back again after a while for a nice long phone call was a slave a just call here "because Lauren says" He spent $160, and hit the $1500 mark of lifetime spending!
HUGE Paypig Alert!  Paybitch terry was back for more. He's in trouble. He confessed his identity, and now his exposure and blackmail hangs in the balance. I could link to his facebook RIGHT here if I wanted, and unless I was satisfied with his response, everyone reading this would know who is is, and what he looks like.  He spent $890 since last update!
clubby was back for another mention, this time for $162.  So many of you are helping make My vacation special!
New Slave!  I know he's excited to be on My blog, and caged yankee spent $200 to get on it! Welcome to the madness!
And nylon slave was back and spent $140!  He worships Me as his Goddess and sends cash devotions to My feet. Mmmm
Helpess dave couldn't help himself again, spending $165 as I encouraged him to pay more and more!  I love doing that!
Huge Paypig Alert!   Pay thing must pay the panties. No mind,  no spine. That little mantra caused him to part with $935 and excite Me very much!
I had fun playing with My elegant food lover, who spent $135 in fun and games with Me!
New Slave!  I enjoyed getting to know lockedpig, and was pleased to see he spent $124 in just a few days!
and finally paycunt got a mention again! I was so brutal to his finances that he couldn't add much at a time for a while, but finally this time he paid $135 and earned a mention! I am glad to see his name here again!
Paypig Alert!  I am surprised to see "surprised" get his biggest mention yet, and his first paypig alert! He spent $387, as I extracted a bit over days, and look how it added up! All for my nice vacation! 🙂
Egghead tried to stay away, but the last couple days I got into his head again and relieved him of $205
Huge Paypig Alert!  Dr x reported to pay Me $33o on Niteflirt and another $200 in gift cards. Yum
Paypig Alert! Fagmuffin tried to stay away and play down her credit cards but still spent $484, so not sure that's going too well for her!
Maybe you will be on the next spending report!
I have had a lot of fun this year, I did a very witchy photo shoot and video, that you can get here if you haven't already!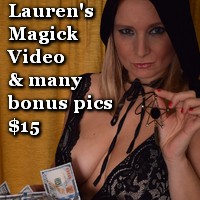 This is a very trancy video, with My crystal…and the light gleams from it just right…
and until 11/1, I will be putting more photos from that set, Sorcery, on this vacation PTV!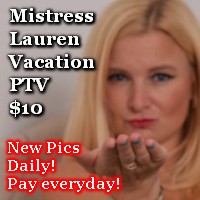 \
IMPORTANT DATES
November 9th is a day of Lauren Worship. It's My birthday! I made it easy for you to send Me $25 and give you some photos from a set I'll be releasing later this week, so you get a sneak peek. Get this, then find a way to spoil Me more.
A few days after My birthday, I'm going to Disney World for a week, so if you want to please Me, and serve Me like an addicted paypig, you will buy this!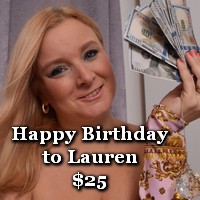 And now we have the spending report!
New slave!  New to Me is "target", so called because I am conditioning him to become addicted to Me. He spent $180, mostly on the telephone, listening to My silky voice condition his to paying Me!
I was so happy to hear again from marla, who spent $138 on a very nice session on the phone. I think she would like to spend more, but is recovering from the major financial fuckover I did with her last year! I AM danger!
Huge Paypig Alert!  OinkLoser was back! I had one of the most enjoyable raise the rate games I have ever done. He had expressed a desire to be "tricked" into the game, so I did so by sending him a free minute, then after talking a few minutes, I would offer him another to "save him money" but he would have to call back!  Of course each time, the rate was higher! He also had some pay to view fun, and ended up spending $635 on his march to spending 10K on Me!
Gimp Loser was back for another phone call and another huge email. I keep slowly increasing the amount of the email I make him pay, and its well into 3 digits! I swear I'm gonna bankrupt this loser before he's done with the world! He spent $193 this time around.
Huge Paypig Alert!  Fagmuffin (formerly known as princess gigi) got even more submissive to Me. She tried a reconcilliation with her ugly ex girlfriend, but that failed. The ex is a gold digger. Well, so am I, but I'm honest about My motives!  Anyway. The tiny clitty wouldn't stiffen, fagmuffin couldn't perform like a real man, and the ex fell asleep! While she was sleeping, fagmuffin called Me and I got her all squirmy with talk of making her suck cock, and lo and behold, a stiffy and a squirt!  Not a real man, a fagggot obviously.  Fagmuffin is back on the hormones, her ass is getting round and fat and she spent $875 on me since last report, despite trying to cut back!
My good boy with the stolen moments spent $180 on Me as we plotted together how to take his wife's money and get it to Me where it belongs!
My exposure sissy was back for MORE exposure, spending $158 so I could help let the whole world know she is a sissy crossdresser!
Huge Paypig Alert!  My long time slave PIG has achieved a more profound level of addiction. Chatting on the chat program has made him more vulnerable to My predations. He spent $780 since last blog entry, and twice he paid two and three times My normal rates for sessions outside My normal hours. He is fucked!  He is close to $90 lifetime spending on Me!
Reading about his Huge Paypig Alert last blog was enough to inspire Robot paypig Eunuch to spend another $180 on Me. His finances need to recover from the brutal beatdown they took at My hands this October!
And Dangle jim was back, spending $120 on My new blackstocking photos!
My sissy lily spent $110.  She is slowly recovering her credit after I completely destroyed it a few years ago. I am encouraging her to improve it, so she can get more credit extended to her. I plan to completely destroy it again, once it is worth it!
Huge Paypig Alert!  I think this is the first time Irish dope got a huge paypig alert. I took so much for him, I doubt he can pay his rent (Not MY problem, haha)  He spent close to $700 in chat and tributes on Me. Chatting with Me is dangerous!
Another one addicted to chat and tribute (I encourage good boy behavoir with photos!) is flaming pig. He had been trying to be good, but one little message to him in chat, and boom,. I had him back, spending $240 deepening his addiction to Me!
Click and pay slave dirtbag spent $114 on his obsession
Paypig Alert!  I had this sissy in chastity for part of the time, requiring her to pay Me a certain amount before I released her. Since the last blog entry, sissy marja has spent $280 on her need for My control!
And slave pay thing couldn't stay away even after a huge fuckover, spending another $207 on chat and tributes. He always falls into My traps!
My elegant foot lover spoiled Me with another $125 recently. His birthday is the day after Mine, so I know he won't forget it!
And daredevil spent $125 on Me since last entry as well! I'm going all Wonder Woman on his wallet!
Huge Paypig Alert! I think that paybitch Terry has come to the realization that is going to give Me EVERYTHING. That process continues at a brisk pace as he spent $935 more as an offering to his OWNER!
and egghead managed to keep his spending under $200!   Hahah, he spent $199 since last blog entry!
Huge Paypig Alert! Dr X was pleasing Me again, with $240 dollars of Niteflirt spending and over $500 on My wishlist, including gift cards and a new Fitbit that wasn't supposed to be released until November 12th, but I see that they moved the date up a week! So I'm hoping to have it for My vacation! His spending totals over $740! Well done!
And slave suprised has been doing such a good job buying My vacation pay to view. He's spent $120 since last update!
and finally, but not leastly is titpig ATM who sent Me $160 in tributes one evening out of the blue, including a $100 one. So addicted!
I'll be doing one more blog and spending report before My big vacation. I want it to be HUGE with stories of how all you slaves are spending for Me to have a wonderful vacation! So load up your accounts and start spending!
Remember
Pay Lauren
I've been so busy since the last blog entry, taking a little time to myself and every moment I'm logged in all of My fans, slaves, sissies and addicts have been lining up to beg for some time with Me and to throw $$ at Me.
I've managed to make a new slideshow that has really inspired a lot of paypig spending!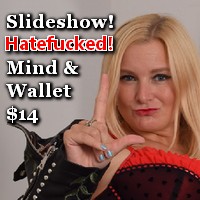 and a new Goody bag with captioned photos around a chastity theme, that has also inspired a bit of spending! I am very skilled at taking your fetish and monetizing it, as so many chastity fetishists discovered the past couple weeks!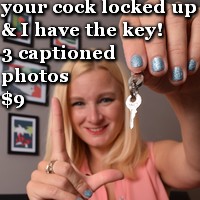 Very much of what I am inspires the losers and pig addicts to crawl to Me to give Me their cash…
But I don't want to give the impression that all of My devoted slaves are like that. I've got a couple of really good clients that are more of a heart to heart connection that doesn't involve Me casting them as a loser! But they show their appreciation of Me with nice tributes and gifts.
And most of you get glimpses of My warm nice self..
but mostly you come for the abuse
for the brainwashing
for the cock control
for the wallet rape that makes you feel shame
you ping My chat and send tributes and emails and call with your soft plantive voices and credit cards knowing that you will get from Me your heart's desire
you click and pay My devastating series, unable to stop sending Me cash, in ever increasing amounts.
to be completely used hard by a woman you adore who has no regard for you or your feelings.
And I have no desire to stop you.
I have no reason to stop you, and every reason to encourage you to spend beyound your means. I have the power, and it is sexy for Me (and profitable)
And if you will not spend, I move on to the next mark. That one will
Speaking of spending….
Back after a long long time was a slave interested in FinDomme, lefty, spending $107 on phone calls. YUM
Paypig Alert! Another returning slave I have dubbed boomarang for always coming back. He celebrated his return by spending $355 on Me!
Paypig Alert! My slave loser gimp, spent $420 on calls and large pay to views, designed to drain his meager savings. The payments will continue to the end!
My pantyhose addict is getting to the point where he can only orgasm by wearing pantyhose while I whisper to him on the phone how addicted he is!  He spent $115 this span on phone calls getting more addicted
Huge Paypig Alert!  My good girl, fagmuffin spend $617 confessing her flaming faggot ways to Me….she's taking a break to catch up on her credit cards, but still managed this $617 BEFORE taking the break since last week! I know she will be back!
And My shopping slave pablo who loves tight European clothing was back for more chatting and phone calls, this time spending $250. Well done pablo!
My good boy who loves stolen moments spend just over $100 to get a mention. I know he's gonna be calling soon for a fun good boy session!
and My boy wayne managed to spend $113 telling Me on phone and chat how much he wanted to be My ass kissing house slave!
HUGE Paypig Alert!  Coming completely unglued in his meager attempts to resist Me is LONG time slave PIG. PIG has been the subject of years of Me testing different Financial Domination techniques on. He has been a Guinea PIG. The years of chipping away at his ego are solidifying. He spent $1050 since last blog entry. He is on his way to being My next $100,000 slave, getting very close to the 90K mark.
Spending $118 was titpig ATM. I sense another big cash blowout soon from him.
Spending another $329  on Me was santa bitch. He did very well, begging for hard abuse, and I may have scared him by being a little TOO demanding.  So I did get a few Christmas presents bought, but I may be without a santa slave, hopefully he will rematerialize in time. Certainly, the rest of you can step up to ask Me if you can help with My shopping, that's appreciated!  I want to buy a computer for someone, so I'm really happy with Amazon gift cards right now, I am half way to having what I need. I mean, I shouldn't have to spend MY money, right?
and tranced by legs, was tranced enough to send Me about $10 in pay mails but $125 in Amazon gift cards. I always LOVE Amazon gift cards (send to laurenamazon@gmail.com) I am saving up a balance to get someone a large gift, so send those cards My way!
HUGE Paypig Alert!  My slave robot eunuch came completely unglued as I hatefucked him, sending him bigger and bigger PTVs, and then squeezing even more out of him by slowly decreasing the PTVS in price (I have SOOO many tricks to use you) When I was done, $1555 that used to belong to him was now MINE!
Flip off idiot fell victim to sending him photos of Me giving him the finger one evening, spending $162 in just a few minutes!
Spending another $111 was flaming pig! I'm looking for you pig!
Sweet sissy marja spent some time in chastity all locked up in her cage for Me….verified by Me and everything and came out of it with $234 less cash. Yum
Quiet gentlemen spent $120 and got himself a blog mention. He is always there spending quietly, and sometimes he crosses the threshold. This was one of those times.
Helpess dave parted with $131 talking with Me in chat. I have My ways!
HUGE Paypig Alert!  I knew this pig had spent a lot, but I was even surprised when I added it all up. Formally called fagpig here on the blog, he will henceforth be known as "paything"   And paything he was, spending $1,345 since last blog report!  Wow!  I LOVE it! He wants Me to be sure I mention that he is a pathetic loser, isn't that funny?
My good boy, helpful one, helpfully spent $225 on paymails and tributes!  I like that kind of help!
Paypig Alert!    The quiet dirtbag was back, clicking and spending his way through $405! I like that kind of quiet spending!  He is REALLY close to the 2k level of spending lifetime
Paypig Alert!  Paybitch terry spent $300 being use by Me, tributing and buying PTV. I still have hopes he gets to 10K of spending by years end!  He's currently at $6500ish, so he better get going!
HUGE Paypig Alert!  I completely got into egghead's mind, as I would send him photo after photo with the Loser sign in it, and he would just keep paying! How much did he spend?   $637!  YUM!
I was happy to see peeper paying again. He spent $140!
And pignic was around, this time spending $144, and I know he is looking forward to see his name on My blog….so mesmerized by Lauren!
and still recovering from a series of brutal fuckovers by Me is paycunt. He's trying to fix his finances, but last night I did $141 worth of damage to them.  Fix it cunt, so I can destroy you again!
HUGE Paypig Alert!   DrX was about again, spoiling Me both on Niteflirt and on Amazon. He spent $1,388 on Niteflirt and another $700 on Amazon, including gift cards, a new fancy Fitbit and a mattress for My best friend's house! (yea, I make My slaves buy My friends stuff they need, haha) He is My second biggest spender on Niteflirt, only fagmuffin spends more, but if you add in Amazon stuff and gift cards, he's probably #1 now. (Wallet rape toy used to have that position, but he went bankrupt, and only pays in tiny squirts now)  He knows it is his life's mission to make Me happy!
Someone is due for a HUGE rinsing, slave steve q fucked spent $108, but it should have been a grand …I'm looking for you sqf
and surprised is doing a bangup job buying the vacation ptv! He spent $108 since last review.
I change the photos almost every day! Keep checking it!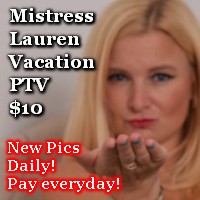 \
ATTENTION.  My birthday is coming up, on November 9th! On November 14th I am going to Disney World for a one week vacation, and what I want for My birthday is for you all to haul out your wallets to spoil Me so I can have a good vacation!
Get ready!
Get your mention for being a good boy to help Me have a good vacation!
Spend $100 between now and the next blog post, and your name will appear! (Amazon spending counts)
I am full of news, and all the upcoming stuff until the end of the year!
First of all, the Paypig World Cup was an amazing fun success!
Although it wasn't won by an actual paypig, but an admirer of Mine that likes to spoil Me. But either way it meant $$$ for Me, and that's never a bad thing!
Full results here! (And it's a spending report for the event)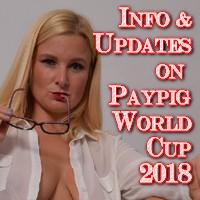 The second fun thing is that usually about this time of year, I start talking about finding a "santa slave" The slave that will do all My Christmas shopping and buy all the gifts for My family and friends. One read about past santa slave exploits, and stepped forward to offer, so this slave, "santa bitch" has already started My lengthy list. His next task is to cough up the cash to buy someone on My list a new laptop.  All ready he's bought Me many gifts,and many more to come!  Let's see if this bitch follows through on his promises, or if he is a completely worthless Loser.
The next news I wanted to tell all you guys about is that in November, just after My birthday, I'm going to Disney World for a week. I have this childish soft spot for Disney, with a grown up twist. I'm staying in a nice resort on site, and you guys need to pay for it. I've been available far too much lately so you losers can pay Me to stroke your cocks, I need a vacation, and part of being a good paypig is surrendering yourself to paying for My leisure time!
Oh and that brings Me to My upcoming birthday! It's November 9th (Put it on your calendar!) And I want $$$ for My birthday to pay for that vacation, and to have spending money on the vacation!
To help you guys out, but not flood mailboxes with emails from Me, I devised this little button, and I'm going to try to change the photos everyday from now until My vacation! I will put the date on the subject line, so you can verify it's new photos, and you can tithe Me $10 every day and enjoy new photos! And of course, you can pay MORE or in different ways. But you pigs and Losers will be helping Me have a great time!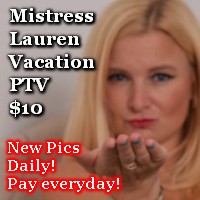 Now  time for the spending report!
Huge Paypig Alert! First mention is going to go to santa bitch, who was upset he missed the Paypig World Cup and has been trying to make it up to Me since. He has agreed to submit to all the abuse I dish out in addition to paying! (what fun!) So far, his spending on pay to views, calls, and presents is just over $900.  He's juggling trying to figure out how to pay for the laptop I'm demanding of him. His problem! He agreed to be fucking santa slave.
My good boy, nylon slave spent $140. Still more delicious photos he hasn't seen!
I had a delicious $130 dollar phone call plotting deviousness with My good boy who loves his stolen moments with Me!
And more please surrendered to the black leggings (which I have MORE of, haha), spending $235 in just a few minutes!
Huge Paypig Alert!  PIG is completely out of control with spending. He is an addicted pay machine for Me! He spent $623 paying Me since last blog!
And still spending briskly is dirtbag, this time for $147!
Huge Paypig Alert! Titpay ATM went nuts on Me once night, including calling for 3 minutes at $50 a minute!  He has spent $535 since last blog entry!
And helpless dave gets a mention for his $124 of spending
Paypig Alert!  My irish dope was such a good boy this week! He may have had his biggest week every, spending $395 just pleasing Me for a pat on the head. Amazing!
egghead cannot break free. He tries, but then he surrenders a little and before he knows it, he's dropped $152 in a short time.
Barely earning a mention was sissymarja, who spent$128 to manage a mention. Still licking her wounds from paypig world cup, she did manage to get herself locked up in chastity. Getting freed, took most of that $128 bucks!  And now she is locked up again!
sissy j gets  mention, not because she met the $100 threshold, she didn't but she DID pass the $10,000 in spending and six years serving Me. Well done! I need to lock her up again soon.
Paypig Alert!  paybitch terry the exposed lost control again. He spent $372 since the World cup. Completely addicted and I will probably bankrupt him before the year is out
Spending $213 since the paypig world cup, was helpful one. He just keeps coming back for more and more!
Huge Paypig Alert!  Weak betamale bert was back with $530 dollars of spending. He tries to stay away. He tries blocking Me, hoping I'll block him back. Nope, I am patient, and eventually he gives in and spends a crazy amount of cash. Good boy!
Dr X managed a mention with exactly $100 of spending. Dr X, we have a wallet rape date coming up. SOON.
Pay drone was back, spending $226 in a mindless click and pay session! Well done!
Also squeaking out a mention was kane, with $104 in spending
and after trying to avoid My effects, needful one was back, this time for $214. Delicious!
Also squeaking in a mention, was gutter dweller, his for $109
and after a long hiatus, the slave I call "because Lauren says" was back with a vengeance, paying $211 in a single hot session!
And the fagmuffin previously known as princess gigi spent $281, as she learned that the reason her relationship with her ugly-faced girlfriend ended was because her tiny clitty only stiffens for cock, and in fact, squirts for it. That's all. Otherwise, it stays soft and helpless in her panties, where it belongs.
Not in this spending report? Spend $100 before I blog again, and you will be in the next one!
Here are some recent PTVs to start with!
You got to the end of the post! Enjoy the gallery!