Category —
psychology of financial domination
The Mystery of FinDomme Secrets!
Being a Financial Domme is complicated and mysterious…right?  So many of you wonder what FinDomme secrets exist that addict beta males to paying them?
Secrets that can destroy a man's life!
There is mystery, there will always be mystery. Some of the mystery I do not quite understand Myself, as it dwells in the hidden parts of men's psyche, deep in the primitive brain. There are a few things I believe to be true.    I believe that primitive, ancient men wanted to mate with the very best Woman, and would go to great lengths in order to impress Her, convince Her that he is worthy, show Her he will care for Her, do ANYTHING for Her protection and comfort.
I do believe these are hardwired into male brains. Cultural conditioning has tried to short circuit it, to suppress female power, to fear female power to convince men that they are in charge (laughable!). They have sadly, had some success. This is why some men will fight tooth in nail on any attempt to tear down that conditioning, (witness the recent uproar over the Gillette advertisement)
Some of use have learned how to use techniques to bypass that conditioning on some vulnerable men. Some of us push to take it to the furthest extreme possible!
FinDomme Secret Revealed!  Mantras!
This is why I have found mantras so useful!  They shortcircuit the conditioning and speak to the primitive submissive male dwelling in the DNA, and bring it to the surface!.  I do this deliberately, and it works again and again.
The best part is, the mantra method is largely self training. I make the program, do recordings, and you and your submissive primative brain, respond to it. Sex is a visceral instinct, so tying that into sexual arousal helps Me chip right to the center of your existance.  Think of it as your sexistance, your authentic true self.
I spoke of self training, and I'm going to show you an example. It will cost you $12 to experience the example, starting with the first $2 pay to view
First listen to this!
Next, do this little paypig exercise!  Be careful, it might be dangerous (you've been warned)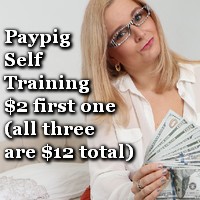 Now, you might find yourself in the next spending report after that!
You might want to start with the recent pay to views!
Oh perhaps you will find yourself asking to do a paypig goal! Read about them, paypigs are spending like crazy just to please Me meeting the goals we set!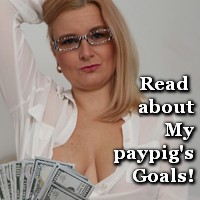 And of course that leads Me to the Spending Report
Goals Met since last blog entry!
FBI Man bought a 3 digit pay to view
grunter reached the 10K level of spending
hypnowallet reached the 10K level of spending
titpig ATM did a $500 session!
Those spending $100 or more since last post include:
Paypig Alert! So happy to see Loserbeast clicking and paying! He spent $290. I challenge him to set a paypig goal!
Oinkloser added to his goal amounts by spending $224
HUGE Paypig Alert!  I was overjoyed to see My devoted owned slave terry paybitch pay Me $1040 in a mindless pay flurry! It was erotic to see him sending more and more cash, in a tribute as large as $200. YUM.  Hey bitch, I took some more leggings photos for you.
My good boy who loves stolen moments squeaked into a mention with $100 spent exactly!
New Goal set!  Veryhard4Lauren set a goal and spent $104 since last blog post!
My extreme paypig is trying really hard to self reform, but he keeps coming back and paying! This time $145
New Slave!  Pervy "chairsniffer" clicked and paid and perved his way to $145 spending!
Sissy slave knickers worked toward her goal by spending $150
HUGE Paypig Alert! (And new goal set!)  My addicted slave, hypnowallet went crazy meeting his goal of 10K, met it in a way so smashing, I set a new goal for him! And he can't stop spending, blew though $780 since the last blog entry!
My elegant foot lover swung by for our fun trivia games and to spoil Me. He spent $265. YUM
HUGE Paypig Alert! And making good progress on his goals is PIG. PIG has lost complete control, after many years of just dancing around the edges. I predict dire things for his wallet. He spent $935 since last report!
My good boy grunter has a new name, spent $250 since last post AND hit a paypig goal of 10K lifetime spending!
OMG SO MUCH SPENDING!
HUGE Paypig Alert!  Spending $505 and making his goal of $500 in one session was titpay ATM. So proud of him! What will the next goal be?
Ramping up spending recently was "just another atm" who spent $112 since last post
Back for more was wagner, spending $137 drooling over My photos
HUGE Paypig Alert!  Back again after closing his account, was deadcat.  Now deadcat has a heavy humiliation fetish, that problably started with eating out a smelly hooker. I've really leveraged this, and now the loser is buying BLANK pay to views. I do not want to tell you how close he came to buying a $999 pay to view. If only! he clicked paid and was $2 short due to chatting we had been doing! Arggg! Oh well. I have hopes for the figure, meanwhile I'm still milking this cashcow! Regardless, he spent $585
Working toward his goal was gutter dweller, who clicked and paid $199 away!
Paypig Alert! Irish dope worked towards his goals and spent $410 to do so! Good boy! This piggie is so sweet and a lovely slave to abuse!
Working her way through her goal, which will unlock her from chastity is marja sissy who spent $165 this time around.
Back with a new account was giftcard rabbit who spent $103. I see more giftcard buying in his future!
Paypig Alert! Eunuch robot pig spent $300 and set a couple paypig goals!
I had more sissy fun with sissy j, abusing her for $128!
Paypig Alert!  Sleepy is back full tilt, with a couple paypig goals! I'm so proud that he has spent $320 on Niteflirt and another $80 on Amazon!
Good boy surprised spent $146 and then set a goal like a good boy!
Huge Paypig Alert!  My loyal slave paycunt spent $537 and set a goal for a $1,000 session! So hot!
You can get your own SECRET BLOG NAME and be one of My paypigs, and set a goal or not. Just spent $100 before I blog again!
It's very easy to train a submissive beta male when you find out what his weaknesses are.
You use that weakness against him.
Weak for My ass. I ply him with ass photos (for a price of course), descriptions of how I will use My ass to break down his defenses, and then start to train him to pay the ass….
Then I use My ass and his love for it to reinforce the kind of behavior I approve of (Clicking and paying for example!)
Soon when his cock throbs, he will find that he seeks Me out, because I understand how to use his weaknesses, to get him aroused.  But more importantly, that arousal will make him spend and spend on Me!
And I usually discover, or create (sometimes purposely, sometimes accidently) other little fetishes I can leverage. Each trigger becomes like a mooring line, hooking the subject more securely in My service.  He needs, that need grows, and I become the most effective avenue to satisfy his growing need.  Very often I am the ONLY avenue.
I am often asked by one of My addicted subjects how they may break free of My ownership of them. I have studied and experiemented how to harness my skills and powers (and having a Dominant Female personality *is* a power!) to enslave men. I am very good at it, as hundreds can attest to.  I have not given any energy into learning how to help men get past their addiction to Me.
Perhaps someday, many years from now, when I am retiring on all the riches I have maniuplated from you all, I will give that some energy, and devise a cure, which I will of course sell to the desperate slave. A final slap in the wallet!
And of course, I have thought about writing a book on how to DO Financial Domination for the aspiring FinDomme. The prevailing myth is that she sits on her lazy ass while men pay her, which sadly enough is pretty far from the truth. There is an art to this, and also a need for bread and butter income in between the cash rapes of the big whales.  It would be a cruel book to unleash on mankind, but a gift to women who are confident and ruthless enough to use the techniques.  So that is why I would write both books. A double cash out so to speak.  But that's still many good years away, I'm not done using all of you yet!
Now, a couple new pay to views for you to throw your cash at!
This fetish assessment tool, helps Me get the goods on you, so that I can train you oh so effectively!
Maximize your submissive experience with Mistress Lauren!
and this is a delicious photo set for the summer I did. Bare feet lovers will lose their mind, but you all with love it!
Featured PTVsAnd
and this is a revamp of an old pay to view, it's not oriented to FinDomme, but it is a controlling jack off instruction series.  Now I can do JOI with a FinDomme bent, and Chat is a great place to try that (right titpig?)  Chat Me up on Niteflirt and I will show you how. Better load up that account first though.
Maximize youand r submissive experience with Mistress Lauren!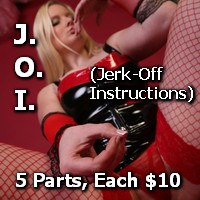 oh and of course I want you to have a gallery again. This will make the pantyhose guys drool. And if you have a pantyhose fetish, you should know I have THOUSANDS of pantyhose photos of Me in My private collection, and adding more regularly, just ask!

And now it is time for the spending report! It's a good one!
Huge Paypig Alert!  I'm going to begin with an amazing spend by paybitchterry! I've got this guy wrapped around My finger, and he's just spending it all on Me!  Since last blog?  $1502. Beat that bitches!
My exposure sissy and I had fun, well, exposing her, and the sissy paid Me $238 for the priviledge since the last report!
New Slave AND Huge Paypig Alert!  I love that combination, a new slave who just mindless spends! Yum! New to Me is "dirtbag" who got caught in click and pay, and with really just a little encouragement from Me, spent $720 since I last blogged. I hope he gets LOTS of blog mentions in the future!
and nylonslave was back losing his mind over My pantyhose, this time spending $249. I've got more photos you haven't seen slave!
Huge Paypig Alert!  Oinkloser was back briefly before deleting his account, but not before I took him for over $900 in just a few days. Hey OinkLoser, you have to reactivate your account again, we gotta get you to 10K of spending!
My slave addict, micro was about, and he spent $167 since last update. I think it would have been more, but the dude and I have time zones that don't match up very well!
Paypig Alert!  Also continuing his downhill slide is Gimp Loser, who is spending everything he has on Me because he doens't have long to live. Stark, Brutal, Cruel. It's not like he needs it, he may as well give it to Me! He spent $353 since last blog entry.
And My good boy who loves stolen moments managed a couple nice phone calls for $137
Huge Paypig Alert!  and even after years serving Me, PIG's addiction is getting worse! He never used to be a paypig, but I used My techniques on him, and now he is trapped, like a machine.  He spent $815 since the last update!
Newbie feathered pig was back, this time clicking and paying for $104 and barely getitng another mention
PayPig Alert!  My elegant foot lover completely spoiled Me the past couple weeks with $406 worth just making Me smile. I love it!
Slave more please was back drooling over My leggings and paying!  He spent $130, and there is MORE to buy, hit Me up more please!
Huge Paypig Alert! and My tit-crazed slave, titpig ATM went nuts again, this time paying $538! He discovered the dangers of JOI games in chat. And loved it, can't wait to do it again!
sissy j has been suffering under her tiny cock control control, and this time she spent $128.  She's learning self control though!
HUGE Paypig Alert!  Taxpig was back paying his taxes, and there were heft fines levied (By Me of course!)  The biggest penalty was a $500 pay to view!  His total payments to Me since last revew amounted to $1177!  WOW! I like being the tax collector!
And My slave peeper has been hanging around again, this time spending $194.  It was in little bits and pieces, and
HUGE Paypig Alert!   This has sure been a week for huge paypigs!  Another one coming over to the dark side was knickers, who was new not very long ago, but he got caught up in the dangerous robot paypig series, and he sepnt $1248
Yes, THIS series here, try it!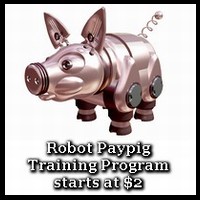 Paypig Alert!  Irish dope has discovered the dangers of chat, and now I'm taking EVER more from him.  $316 since last report!  As I am writing this, he is spending more that isn't even included in this!
And I ripped off humble sub for another $155.  Actually he ripped himself off just buy clicking and paying! Too funny!
Paypig Alert! Wallet Rape Toy has gone bankrupt for Me, but he's still spending This time period it was $362. Still sacrificing even in bankruptcy!
My slave surprised might be surprised he spent another $208, but I am not at all surprised. I get into a beta man's head after all!
Paypig Alert!  Dr X outdid himself with about $280 dollars of Amazon purchases I really needed!  I love having a slave I can call on when I need stuff!
HUGE paypig Alert!  Despite being on vacation and not at the computer AND having a nosy so called girlfriend trying to keep her away from Me, princess gigi sent Me $783 since last report!  And her usless little clitty is still dormant. It's going back in panties full time soon, and it is alreayd back on estrogen, like it should be!
and drone walter was back, spending 162 on pay to views!  It added up to more than I thought it would!
Huge paypig Alert! Slave helpful one lost himself in My pay to views this week. He spend $805, and he just can't stop. I LOVE it!
and a loser that previously served Me is back. I had previously named him shopping slave, but I realize I have duplicate blog names! So I'm going to call him, weak4greed.  He spent $335 on Me this week. Delicious!
Now, this was a long and profitable spending report. The reason it took so long to blog was because of all these users I was using!  You too can  get a mention here on My blog. Just pay!
A FinDomme uses biochemistry to addict you
Biochemistry is a FinDomme's best friend, used in plying Her craft. It is fast, effective, fun and profitable.
And really really cruel and mean. Why does it work?
Everyone knows how addictive opiates are. They release endophones in your brain that numb pain and produce a sense of well being.
Guess what else does that? Yes, sex.
Now, I am particularly skilled at making your initial sexual releases when you interact with Me very powerful. I take the time to learn what really turns you on. I call on those urges and begin connecting them to Me right away.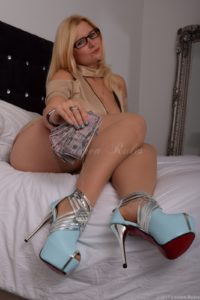 The resulting endorphin release is SO powerful, that you want more. And more, in spite of any negative consequences that might result. In fact, I work to make those negative consequences part of the erotic experience! Debt is sexy, bankruptcy is the ultimate sexual fantasy, jerk off on your credit card bill.
This mutes any potential motivation to discontinue paying Me.
Our brains are organized in complex neurological pathways. There are reward pathways associated with sexual behavior, and I use My skills to narrow them to be specific to Me, to be specific to paying Me. Repetition makes those pathways even MORE seductive and powerful. When you stroke your cock and pay, that narrow pathway carves itself more and more deeply into your brain.
I take pleasure and psychology and turn it into a REAL physical response that perpetuates itself.
Nothing else will do but paying Lauren.
And like most addictions, your tolerance increases. You need to pay more often. You need to pay MORE to get the same effect.
Now, here is the real evil thing I do.
Most addictive behaviors result in an after effect of self-disgust, poorer coping ability, and a greater psychological vulnerability. I take those feelings, and erotize them. You're a loser, you are a beta male cuck, you are a pathetic waste of skin with a tiny cock that will never please a woman.
I take those feelings and CHANNEL them back into your addiction.
you never had a chance.
Some of you reading this are not addicted, you are curious. You would think that would be enough to scare men off. (And maybe some do run, I have no idea). But many of you plunge neck deep in with Me, wanting that danger.
Danger makes your cock hard.
I am dangerous
Come on it. The water's fine. Being addicted to Me IS dangerous, but it is fucking erotic too.
Next on the agenda.  A new pay to view, a fun little slideshow especially for those that worship My ass, but most of My junkies will like it as well!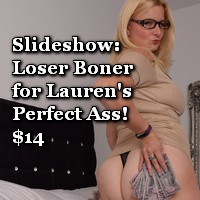 I have come to a decision on the Spending Report.
Every piggy who spends more than $250 in between posts will get a mention. (and I am planning more frequent posts, so keep that in mind.) Today's will be the last one to qualify with only $100.
So here is the lastest LONG spending report 🙂  And it's been three weeks, with all the holiday stuff, it's hard to find time!
First up is beta male bert, who hasn't been around for a while, but he's come crawling back, losing himself in pay to views. He spent $235 since last blog entry!
Huge Paypig Alert! Leg addict is getting more and more addicted to Me. (as he should.) the chat and photos together has separated him from $830 since the last blog!
My elegant foot love sent Me $110 in tributes one night. Mmmmm. We keep missing each other, and I miss our fun times!
I had $130 worth of fun exposing My exposure sissy! mmmm
Huge Paypig Alert!  My virgin sissy, princess gigi spent nearly $800 dollars on Me in the three weeks since the last post. mmmmmm
Helpless dave was about spending $113. I think he's due to really get hooked in
I have been learning all about titfool's penchant for cock and ball torture! I have had a boatload of fun in instructing him in all sorts of painful ways of self inflicting cbt torture. Mmmmm He spent $228 for our explorations.
I had $140 worth of sissy fun with My sweet slave sissy j.  We are due for some chastity soon methinks~!
Huge Paypig Alert!  My butler served Me so very well again! This time he spent $1190 on Niteflirt and around
$390 in Amazon shopping.  Still some more Christmas shopping to do for Lauren, so he and anyone else who wants to can step up to be a santa slave! (paycub?)
Footboy was also around, calling Me for $142 worth of seductive conversation!
PIG spent $141, as we have been missing each other.  PIG? Look for Me!
Leg tranced was also a busy chat and pay boy, this time I managed to arouse $220 from him. He's tranced and helpless for Lauren
HUGE huge Paypig alert!  Mind controlled john and I had a great time with Me egging him on to complete a couple pay to view series, followed by bonus fuckover emails.  This time period, john spent $1712. Mmmm. That's what I LOVE!!!!!!
New to My blog is quiet cuck, who quietly spent $159 on Pay to views.  Well done!
Earning a HUGE Paypig alert is egghead, who I cajoled, tranced and demanded to be sent cash, and got $589 from the addicted little addict. mmmmm
cucky phil squeezed in to get a mention for $104. I'm looking for you boy.
Back for more click and pay was paybot, spending $245. I do like seeing his name on My paid mail list!
and finally, I got to do a little more damage to the paypig I utterly destroyed, wallet rape toy. He sent $173 to Me. He already lost his home, and his credit cards  due to spending everything on Me. He says he will end up living in his car, but what I want to know, is why he thinks he should have a car?  He should sell it for Me! *laughs*  I'm telling you boys, I am dangerous.
Oh, and nylonslave?  Hit Me up, I have new pantyhose photos for you!
So, I'm hoping a scaled down spending report will create more blog entries. 🙂 we shall see.
Want to help Me shop for Christmas? I've got stuff I want to buy other people on My wishlist.
Go look at it and do your part!

I use Financial Domination Psychology when I target My victims. Hooking paypigs is the goal, and I use LOTS of different techniques.
But ultimately, the TRUTH is that "you" (the paypig) NEED a powerful, highly intelligent and intuitive woman that can take charge, and seize control of you, the submissive man (sissy, woman)
This is fucking erotic. We both know that you are naturally submissive, drawn to Dominant Women. You might "not" identify as a paypig, but the simple fact is….that you are a paypig.
How do I know?
It's so very simple.  You are here. You are reading. Your paypigcock is rock hard. (stroke and say, "my paypig cock is rock hard")
In the past, you responded to other women, other mistresses and even other findommes. But you are HERE now. You are learning how to serve ME.  There is no one that can hook you for service as easily and completely as Me.  You have read the stories of My piggies and returned again and again. No one will ever be able to hook you, mind, cock and wallet as effectively as Me AND you need that.
You might wonder why you would take the chance that I might capture you so completely and thoroughly that it will place your financial future in dire jeopardy.  The reason is that I will offer you something you so desperately need.
You need a Woman that completely understands your individual needs. I take the time to get to know you, your weaknesses, your secret desires.   I want to know your inner self better than anyone else ever has. The thoughts you won't tell your friends, your love interests, your family. I will find out what makes your cock hard, what makes your heart sing and how to connect your cock and heart so you are captured forever by Me.
I am so effective precisely because I know there is NO cookie cutter recipe to addict you to Me
I can be tender to get My hooks into you.
I can be brilliant to get My hooks into you.
I can be brutal to get My hooks into you.
I can be funny to get My hooks into you.
I can even be vulnerable, (or you think I am) to get My hooks into you.
Once those hooks are in, only ONE thing can release them.
No more money left. Then I let you go. Probably.
Now…I want to take a little poll about the spending report.  I'm thinking of discontinuing it, or greatly modifying it.  Calculating what you guys all spend has become more difficult since the chat has happened. There is no handy dandy tool to figure it, I have to add it up manually, and chat has complicated things.  It's getting to the point that I am not blogging as much because I am not looking forward to the drudgery of the spending report.
One thing I could do is raise the bar on getting mentions, so only piggies spending $200 or more get blogged about
Please only do these surveys only once.
Your thoughts on the Spending Report
2nd question on Spending report
Choose what is most important to you
Now it's time for a photo!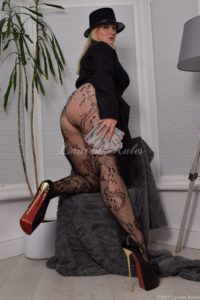 Next we have My schedule.  All times Eastern Standard Time (Same as New York City)
Wednesday the 22nd 7 pm to midnight
Thanksgiving day.  I *might* be on in the evening.  And I might not be. Depends on how stuffed I am
Friday the 23th. I am planning to be around in the evening only, I mean, it's Black Friday!  Look for Me 7 pm to midnight
Saturday.  Nope.
Sunday the 26th I should be around 3 pm to 11 pm
Monday the 27th  I'm aiming for 6:30 pm to midnight
Tuesday the 28th  3 pm to midnight, with a gap around 6-7 pm
Wednesday the 29th, 7 to midnight…
Rest to be determined
And moving right on to the spending report
My good boy, nylon slave spent $191 since the last report…so well done!
My recently acquired slave, foot boy, just could NOT stop spending, this time for $226, in a series of phone calls in which his resistance became more and more eroded for Lauren!
HUGE Paypig Alert!  My butler served Me so well the past couple of weeks, both spoiling Me tremedously for My birthday AND beginning his, oh so important role as My "santa slave" fetching items for Me to gift to My friends and family at Christmas!  Since last update, he has spent $2100 on Niteflirt, mostly long mooning calls and $953 on My Amazon wishlist in his fetching role. I really like this sweet old butler, and he knows what his destiny is, and I LOVE it!
Another HUGE Paypig Alert goes out to My sweet princess gigi and her tiny clitty felicity, both virgins who just cannot stop sending Me cash!  This spending period, it was $970!  I love taking from these virgins.  And I can't wait to hear jingle bells on the phone. (I'll let the rest of you wonder what that is, gigi knows)
needful one was back for another nice call and some Pay to views, spending $170.  However, he owes Me a gift card, but needful one, it will only take a $50 one to make up for you canceling the other one. (and if you didn't cancel it, you should know that I never got it)
PIG couldn't stay away for $202 and that's why he's spent so much in his lifetime!
HUGE Paypig Alert!  Back for more abuse was Guitar Loser. He cancelled his account and made a new one twice…right now he's all deleted, but this entry will BLOW HIM AWAY, and he will come back so I can finish the job I started on him.  He spent $2300 since last review. YUM.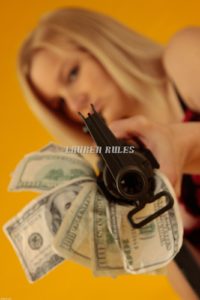 Leg tranced is addicted. He's going to therapy to try and quit Me but he can't. He spent $113 this week. Mmmm
Leg addict (A different leg junkie) spent $113 chatting and tributing. Still addicted!
And My tit fool was back, we had fun doing some cbt and he spent $130 since last post!
And tranced out little addict egghead spent $195 Mmmmmm
It had been a while since I had sessioned my No nonsense guy, because he's currently unemployed. But I lured him into a nice session he cannot afford, nearly maxing out his "emergency" credit card, and he spent nearly $200. Yum.  When he can't pay for his next emergency, his cock is going to get rock hard over it!  haha
New Paypig!  Hose lover spent $159 this week losing himself over My payto views to get his first blog mention!  Yay!
Mmm it had been a while for wallet rape toy since I sent him into insolvency, but he spent $193 on Me this week. About time!
New blog entry I will be doing it has I have been, but that might be the last time, I think I might only be mentioning truly high spenders.  So this is the chance to get your mention!
As it works well with financial domination, NLP is a technique I have been learning more and more about, and I have adapted it for My own predator uses!
It's usually used as a tool to help someone get control of their mind, their emotions, and their life.  I simply twist it around for My own self-indulgent purposes and use it to get control of YOUR mind, emotions, and life!
In NLP, there is a connection between linguistic use and behavioral patterns. What we say and hear can have an impact on our behavior.  The science is a little unproven, but My experiences show Me that there is a lot of truth there!
I think an example is in order.
I like assigning what I call "mantras" I do an audio, give you the mantra, and have you repeat it while stroking your cock.
A typical mantra would be something like this (Repeat after Me in the audio, best listened to with stereo headphones!)
When you pay, you get hard.
This is a reinforcement, a reward enhanced and bolstered by the audio. The linguistics of the mantra increase the likelihood of the behavior.
Did you notice I didn't type the sentence in? I made you listen to it!  Sneaky huh?
The good news for you is that I have only begun to scratch the surface of the uses of NLP in conditioning you to be a good little pay junkie for Me.
The bad news is that I am learning more about it to apply in training you!
Here's something for you to buy and get hard over now
(remember to say your mantra!)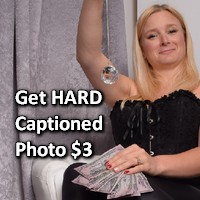 And now it's time for the spending report!
Paypig Alert!  jeffnmore returned for another addictive call and a guided tour though progressively expensive pay to view emails. He parted with $430 dollars.
HUGE Paypig Alert!   Princess, gigi, My fempiggy was a busy bee the past couple of weeks, losing herself for Me again and spending $710 Mmmmm Well done fempiggy!
Paypig Alert! My nylon slave was clicking and paying just today, spending nearly $300 on My alluring PTVs.  Back again, despite claiming, again and again, this time would be the last time.  The audios must have been very effective on this slave!
My piggy that loses himself in photos of My body spent $124 one evening. Well done pignic! (I had a picnic in his wallet)
Paypig Alert! My exposure sissy and I had fun several times with exposure games.  Nearly $300 for Me!
Back after a hiatus was cummy tummy. And what an awesome session we had on the phone! I fucked him over $230 in one delicious session!
HUGE Paypig Alert!  WOW!  PIG lost all control and spent $545 dollars spending on Me this period.  I like that. He will never escape. Lifetime he's spent about $80,000 on Me
Good boy egghead was back for another $130 in spending. That junkie is sooo addicted!
Paypig Alert! Titfool lost total control, spending $352.  That's what happens when you get drunk and beg for abuse. I abuse you.
And leg tranced couldn't help himself in a mind blowing session spent $118. Yum
Paypig Alert!  My sissy J did a lot of impressive click and pay this time around, spending a notable $280 dollars YUM!
I had a nice session enhanced by the new chat feature on Niteflirt with elegant foot lover of $150 Yum.
Paypig Alert! and a nice session with taxpayer for $320 as he paid Me the taxes he owes Me!
My shoesniffing cuck was back spending $182 in a nice session! I love the time we spent together, so much fun!
Paypig Alert! Back after a hiatus was sailor, we had a couple kick ass phone conversations, and he also made some delicious ptv purchases. He spent $300! Yum
My sweet junkie no yes loser spent $130 on Me. The new chat program enhanced our fun session too!
Paypig Alert!  I do love it when paycunt goes on a business trip, as he usually surrenders to a deep wallet fucking. This time I got $310. YUM
Back again after a hiatus, is rc, who spent $130. I notice he's already deleted his account. No worries, he'll be back eventually.
and back for his regularly scheduled fuckover was wallet rape toy. This is someone I am driving into bankruptcy, and he is on his last legs. His lifetime spending is WAY into the 6 figures.  This week was $164.
FinDomme Manipulations
I have My FinDomme Manipulations to employ when a new slave contacts Me.  Each possible future slave that approaches Me has potential.
Some of them I have to test, and others self test…..by paying without any demand or request…..(It is quite arousing to see slaves buy thousands of dollars of My pay to views without a single word from Me.)
Others approach with emails, and soon I ask for a very small amount.  If it is not paid, they are passed over from consideration, and ignored or blocked.
But the ones that respond….immediately they are being trained, even responding to the first test is part of the indoctrination.
Example
Immediately I begin gas-lighting. Telling them their truth. I use a mixture of absolute truth, (you bought that email!) probable truth (or that made you hard, didn't it?) and manufactured truth. (you are going to respond more and more intensely each time you pay).  I turn potential results into reality and into cash love for Lauren
This gas-lighting is a very effective technique, that I combine with a technique that experts in sales call. "Get your foot in the door"  If I get you to buy a little tiny $2 email, it's highly likely that I can gradually train you to spend more and more.. I mix in rewards and mold results, audios that train you to be hard for paying, photos that fan your arousal, words that make you curious to know more.
Is this your first time reading?  You are going to become obsessed with reading every word…
you are going to want to know more…
you will buy some small thing. And it will be SOOOO cock hardening. Just wait…
I suggest one with a little audio, so you can hear My voice. That's important, isn't it? Take it from Me, when you hear My voice along with My photos, it will be BETTER.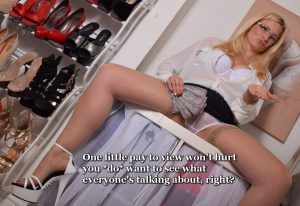 And you know what else.
It will please Me.  I LOVE it when men buy My stuff.
So please Me…and succumb to My Findomme Manipulations!
The spending report will be back with My next blog post, and I will return to the usual Monday schedule for both!
Paypig psychology is not very complicated, although one might think so.
Paypigs don't begin as paypigs, they begin as ordinary submissive men who want to please a Dominant woman.
So that is My target group.  My photos, My blog pages, everything I do is designed to target submissive men and sissies (and some women)
I am the Woman who otherwise would NEVER give you a second glance, never give you the time of day. But I give you an opportunity to have the attention from a Dominant Woman you would never otherwise get.
Then I take that need and twist it.
I addict you and then make you pay more and more..by addicting you to those intense orgasms
Of course, you have the choice of NOT paying, but that means no attention, no more intense orgasms. It is a real addiction, so that is My only consideration.
I warn you in advance, and that is My only mercy
Otherwise, I have none.
No mercy for paypigs….
This series is an example of that "No mercy" philosophy playing out! Go play it now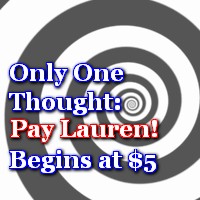 Speaking of no mercy….who is in the spending report today?
There were a LOT Of huge spenders this week. YUM!
Popper bitch was back for more exploitation, this time spending $135 on phone calls while I conditioned his mind more and more
Pay pig alert! Princess gigi was out of control pleasing Me this week. Oh the effect I have on this sissy paykitten!  This week she spent $850. MMMMmmmm.
My partner in crime, and stolen moments guy was back spending $108 and having very interesting conversations with Me!
Back again with some delicious click and pay to the amount of $110, was rum nut. Drink up and spend some more nut!
Pay pig alert! PIG had a huge weak, as I discovered a new extraction method and he spent about $460 on Me. yum!
My robot eunuch paypig dropped $194 on Me this week, mostly on the new series. YUM
Wallet hole was back with $117 worth of click and pay. Mmmmm
HUGE Pay pig alert! Perhaps his biggest week ever, My elegant foot lover spent time literally spoiling Me with tributes as I teased him with feet photos. He spent $707 this week.  YUM
Pay pig alert! My long time paypig,  wallet cunt, made another appearance this week, this time for a delicious $388.
And pignic was back for $201 worth of spending in a nice PTV session!  Mmmmm
And slave x-dash-84 spend $195, mostly on the new series. Mmmmm well done!
Pay pig alert! Another big pig spender this weak was easter egghead! Who obeyed and tranced out paying to the total of $466. YUM
More please also was back, for more legging photos, this time spending $132 on his weekly Friday night frolic!
and leg tranced became finally broken and spent about $220 on My leg photos. Mmmmm
Pay pig alert!  and finally paycub, pleased Me to the tune of $370, becoming utterly lost in My new series. One Thought.
Mistress Lauren has a wish
Next week I want to blog about someone who spends $1,000 or more. Will it be you?
If I am successful at manipulating you into giving Me (much) cash, it's because I have successfully managed to install us on the opposite sides of the same coin!
That coin represents the Mistress and Her slave participating in a mutual fetish (in this case, financial domination). Both are needed, but get different things out of it. In this case, you provide the coin, and I get the coin! 🙂
If you're reading this, I already know something about you. You are either already a paypig, or you are intensely curious about being one. Of course, not every paypig is the same…but My goal is to install you on your respective side, and in the beginning I will be finding out how to get you there.
What makes you weak in the knees?
What makes you hard?
What makes your mind spin?
What are your paypig triggers?
What is it about ME that you find arousing?
What is it about YOU that makes being a paypig a possibility?
I find your triggers, and I pull them again and again, watching your wallet empty,
sometimes I craft new triggers! The more triggers, the more effective the cash rampage!
Some (Many) of you are so needful of the financial Domination that you offer up your weaknesses to Me for My play amusement.
When you approach Me for the first time, you will find that I do know what I'm doing. I find out stuff. I use it against you.  And I know that makes you and most paypigs rock hard. (And it gets Me all revved up too
Now take a poll. I don't know what YOUR answer is, but feel free to ping Me on Niteflirt and tell Me 🙂

Which statement is the most arousing?
Which makes your cock hardest?
Now it's time for the spending report
Hypnowallet and I had a fun little $117 session. Every session should be at least that, don't you think?
Reactivating his Niteflirt account and spending $285 on Me was Nylonlover. My nylon feet, his week mind…no way to stop Me
Pay pig alert! Back with a whoosh was iFool!  We had an arousing "raise the rate" session with a little consensual coercion, and the iFool spent $718. The final call was a rousing 10 minutes at $50 a minute! I LOVE $50 a minute calls. You should all try at least one.
It will make your cock hard!
Mmmm Princess gigi spent $255 this week, but released in her panties without MY permission. More training needed! Shame! I have confidence in her though!
My elegant barefoot lover spent $170. I have so much more to show you lover!
Pay pig alert! My eunuch robot paypig spent $595 in mindless click and pay for Me. He completed the new Queen Lauren series, and I kept sending for his spending paytrance pleasure!
More please was another that fell prey to the Queen Lauren series, to the tune of $225! I pretty much know that every Friday I'll be able to take his cash with My shiny black leggings!
Another Queen Lauren victim was My paybitch, his debt came out to $215 🙂
And candy balls was back with $115. (And I know he kept looking for this blog post, I bet thinking about seeing his name here again got him all excited!)  AND candyballs hit the 1K level of spending!  Well done!
Helpless dave squeezed by with a mention with $105 of click and pay. Mmm
also squeaking in for a mention was wallet rape toy at $105 as well.
My exposure sissy submitted to exposure games for $104 🙂 Also squeezing in for the mention!
Helpess for another week was PIG. This time I got him to spent $321 and maneuvered him leaving lots of feedback (Is yours caught up?)
This was the Lauren, Queen of Greed series that had many of your heads spinning and your cock hard…
check it out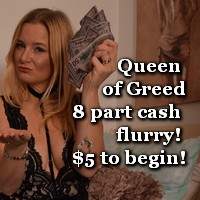 And get going on your blog mention for next week!
Lauren
I have been a Mistress for many years, and I've been specializing in FinDomme for almost ten years now. I have seen so many of you on the paypig path.   And I have seen so many of you loitering around the beginning of that path, debating whether or not to take the first step. Or some of you wander a few feet into the path, but head back–indecisive.
I want you all the experience the erotic pleasure of financial servitude.  So many of you reading this have dreamed of surrendering yourself. You fantasize about it, stroke your cock to it. Read every word you can get your hands on. But something stops you.  Indecision.
Indecision is a plague. Nothing about your life can work with indecision.  Everything stagnates and lacks satisfaction, and you accomplish NOTHING.  There is nothing special about you, and you cannot be special on your own. We both know the truth.
What can make you special?  Devotion to Me of course. Stop your hesitation, and begin or resume your surrender.  You have spent your life in unrewarding pursuits, or pissed it away with your inaction. I offer you a purpose. I am the one reaching out to you to say….stroke your cock, surrender your mind, cock, heart and wallet to Lauren.
It's true you are vulnerable, and are about to be victimized, but it's also the naked truth that this may be the only thing that you accomplish in your life that has any value at all. I do not waste your cash.
These are some PTVs that help you go down this path…with Me urging you on, encouraging you. I am here.
Serve Me.  Live your fantasy, life is too short.
PS. This was full of manipulation techniques. They will work.
The Spending Report
Holy shit what a week it was!  Nearly $8,000 of paypig spending this week!
Let's start with hypnowallet. He spent $140 on Me in a session this week, and it likely would have been much more, but he was looking for Me this weekend when I wasn't around.  He will fall to Me again very soon.
My sissy, princess gigi has been trying sooo hard to not spend as much, after the brutal damage I've done to her finances, but she still spent $170 this week.  Good girl!
New to both My service and My blog is "slime" . We had a nice call, and slime clicked and paid up to $168 worth of spending this week!
PIG continued his weakness for Me, this week spending $333.  He's getting more addicted, and I'm convincing him how good it feels to delay orgasm and just edge and edge and edge.   And PIG has hit the $75,000 level of spending.
Pay pig alert! My slave titfool did his BIGGEST session ever. And I wasn't even there! He just clicked and paid all the way through My new "Pig Target" Series and that and a few other emails and a short call this week, and his spending clocked in at $862!  Lifetime he has surpaseed the $7000 level of spending!
New to My blog is "rum nut"  Rum nut has been around a while, but never bought very much. Until this week and suddenly his addiction riped to the red zone and he spent $240 this week. YUM.
Spending $232 this week was beta male bert.  This loser keeps trying to block Me, so that I won't tempt him with pay to view males, but he ends up unable to help himself and unblocks Me to destroy his wallet in click and pay. YUM.
Weak for My shapely and sexy body was pig dave. This time around he spent $309.  THIS is the kind of body worship I love. Worship Me with your cash!
Unsuccessful in evading spending on Me this week was egghead.  He spent $130 on his fruitless effort to keep his wallet safe. Hey egghead! "Go blank. Surrender. and PAY MORE!
Pay pig alert! A really pleasant surprise was how candy balls is coming along! He spent $567 this week to get a Paypig mention! I love it when I see the time I spend developing a pig pay off! Welcome to the paypig path!
And "more please" spent $128 on My leggings. Good thing I decided to do TWO leggings sets in My new shoot! Well, not such good news for his bank account.
Another one weak for those black leggings is My paybitch. This time around paybitch spent $259.  I think finally he may have accepted his expensive fate.
and star junkie did some click and pay for Me this week…to the total of $247. I think he needs to do more, don't you?  I want him playing with the big boys.
HUGE Pay pig alert!   In what might be our biggest session to date, I did a HUGE fuckover with paycunt/brian. He was helpless in his hotel room, and I got deep in his head, and he clicked and paid alll the way through the Pig Target series….and I didn't stop, I sent him bigger and bigger emails, and at the end (before I maxed out his card), he had paid a $500 email.
here is a photo of the paid emails. NICE He totaled $2065 this week in spending!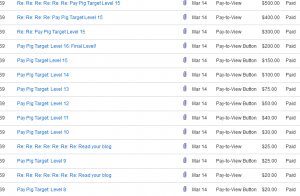 I actually spontaneously orgasm-ed when he bought the $500 email. I do love those 4 figure fuckovers!  This guy has been on the paypig path a long time!
Next up is a piggy I'm going to be calling "x dash 84" ir x-84 for short. x-84 pleased Me for $197 this week!  So well down!
And button was back, squeaking in a mention by spending $113. Keep that up every week button!
Also new to My blog is "gutter dweller" he also surprised Me this week, and pleased Me by spending $239. Pretty damm good for a first mention. Keep doing that gutter dweller, you are well on the paypig path!
My taxpayer made another payment of his taxes of $113. Taxes suck, but at least I'm, the Tax Collector here!
And paycub kept up his cubby pleasing ways with $150 in Niteflirt spending and a yummy $50 Starbucks gift card. Mmm I do love those lattes!
and wallet rape toy fell victim to the Target series too, although I max out his card much sooner than before. This time he spent $370. It was fun because I was out with My boyfriend and noticed the email notifications that he was buying, so I logged onto Niteflirt from My phone and egged him on. I now have  a very limited ability to send photos on the phone now, so I was enticing him to buy more and more, while My boyfriend laughed about the whole thing. Later in the session, some friends of ours showed up and were amazed when ht bought a $100 email. I told them that was nothing!
I keep talking about this series… this is the one, the one I've been raking in the dough on.
Try it! Every level has an audio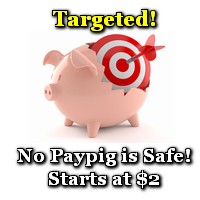 Try it! Enjoy it! Lose yourself in it. You might find your name in the spending report next week!
I use all kinds of rewards for My piggies. I think of them as financial domination lures.
Photos. Hard Cocks. Good boys. Orgasms. My Voice.
But a very powerful one for many piggies is recognition. Sometimes from Me, and sometimes from being publicly recognized. (often here on this very blog)
Every piggy, no matter how pathetic likes to know when I have noticed him/it.
Pigs are social animals. They like to see other pigs serve Me well, it helps make up for the inevitable inadequacy you all have when you realize My greed is greater than your bank account!
Pigs often get competitive with each other.   Even though you might know you are a beta male loser, compared to the real alpha men I prefer to partner with, you all still want to think that you're the BEST beta male loser.  It's really kind of funny if you think about it.  All of you know you can't be a winner, so you're out to prove you are a bigger and better loser somehow! That you spend more, degrade yourself more, get laughed at more than the other drooling losers.
Many of you want to know how you compare! Tell you what, if you email Me on Niteflirt, and ask, I will send you a PTV email telling you what you have spent on Me so far, and if you are in the top 300 spenders and where.  If you are not in the top 300 spenders, I'll tell you how far off you are from being one.  It will cost you $14, since I have to research it,  but I'll through in some photos for you 🙂   I am laughing, because you know you want to know!
And I always want My piggies to do more, strive for more. By the way, speaking of piggies and spending, I've updated the Pay Pig Milestones list on the right sidebar here on the blog! ——–>  Check it out!
And now for the spending report!
My Australian paymoosie was back! Gift carding Me $200 in misc gift cards from Amazon and My wishlist! It's the middle of a hot Australian summer, but his bank account was even hotter, burning a hole in his internet. All for Lauren.
I had a very erotic session with hypnowallet. This guy just gets more and more addicted.  When he calls Me, I use My silky voice and bring him deeper and deeper under My FinDomme influence and he starts tributing!  This session cost him $175. Yum.
My princess gigi was back on the spending report this week, losing herself in $204 worth of spending. And an unauthorized release that will cost her dearly!
And more exposure games with My exposure sissy! Don't let him fool you, knowing a page with photos of him being exposed as a sissy gets him hard in his pantyhose! He spent $185 this week.
Pay pig alert! After a hiatus of trying to avoid Me, pig bob was back with a brand spanking new account, and $685 delicious dollars of spending on Me! I think I need to inflict even more damage!
My elegant foot lover continued to burn through My bare feet photos for another $113 in spending this week!
and My paycub continued being a loyal good boy, sending Me $105 he had saved up. He also got Me 2 different $50 gift cards from My wishlist. What a good cubbie!
and back again was My poet. He comes for a short time and leaves again. This time was notable, because he bought a large $200 PTV for the erotic thrill of it. 🙂 The biggest ever for him. And his total spending was $274. I'll be watching for you My poet!
and back again was sexy jake! I might need to change his name, because he confessed his feminization fantasies to Me, and I have him wearing panties and sucking dildos!  My jake spent $334 this week igniting his need for girlification!
Oinkloser was spending again, this time $135 in his grand quest to hit the 10K level of spending! (Long way to go!)
Pay pig alert! My philly ass lover was back with one of our biggest sessions that I remember, going nuts over photos of My shapely ass, and spending $455. YUM
Also back for more click and pay spending was button!  I love to wake up and see he has been spending! He did a cash flurry of $147 this week!