Category —
psychology of financial domination
 Why would anyone want to be an Extreme Paypig?
I mean, on the surface it really makes no sense.  A man surrenders huge amounts of money to a beautiful woman for no apparent reason.  I'm not talking a couple hundred bucks here, I'm talking about thousands, tens of thousands, even hundreds of thousands of dollars.  He goes on to financial hardship.  She goes on to spend his money. Perhaps she even squanders it on some useless little frolic, or party, or trip. Perhaps she invests it and grows it. Ultimately, it's not any of the man's business.  If you're reading this, it's highly likely that you work hard for your money.  Why in the world would you give it to Me?
There are a lot of reasons, and none of them will fully explain what happens, and it's really likely that the mark himself doesn't know quite what happened, and it's highly likely that he will be very embarrassed and humiliated about it.
In fact, I am a highly successful FinDomme, and I'm not 100% sure Myself. I mean, I know what things to do to increase the chance that you will lose control over your wallet. (And I will employ all the techniques I know)  I have an idea of what conditions are in place to make it more likely, and I will leverage every bit of advantage I manage to get over you. No mercy.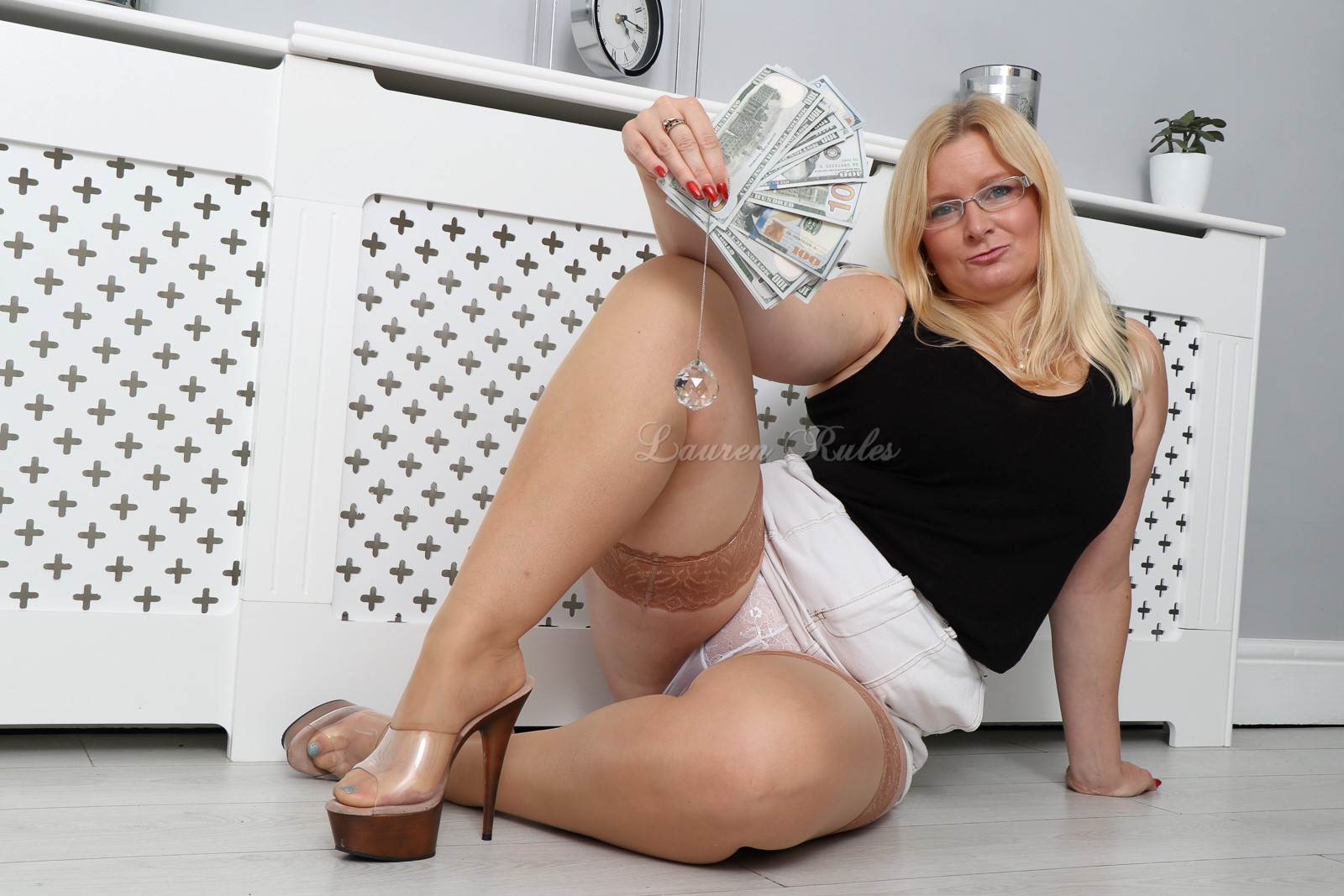 The Setup- What ideal victims of FinDommes look like:  (Many of these elements are in play) [Read more →]
I am Fine.
So many of you have reached out to Me to make sure I am weathering this current COVID storm well, so I want to assure My fans, admirers, slaves and pigs that I am doing well.   Like most of the world, I'm staying home most of the time, except for some essential trips. We are well stocked here for all the essentials. One of the advantages of being your FinDomme is that I am already accustomed to being at home to use you pigs and no huge adjustments have been needed.  My state isn't on stay at home orders, but that's probably coming, and I know that many of you are on stay home orders.  While you are bored, load up your accounts and call Me, email Me or chat Me up. I will make sure your spending habits are exercised!
The past couple of weeks have been a blur of getting Myself ready, as well as helping family and friends who are more vulnerable get ready. Now it's just sit and wait and use you. (With at home exercise breaks!)
That made blogging a little hard, due to preoccupation with the outside world, but here I am finally 🙂  You will notice I did get the paypig milestones sidebar updated, and paypig goals updated 🙂 Enjoy!
Now, enough of that, let us move on to more important things.
Me of course
I think some mindless enjoyment is what you need right now, so I'm adding some hot leather, latex and strap on photos right here to get you into the proper frame of mind to serve Me!
Now, let's do the fuckover report!
Paypig Alert!   Let's start with My special good boy tom, who has been calling Dr Lauren for a "cure", and he's had to call often, spending $400.  Excellent!
Also calling often was target, who spent $135 enjoying My voice!
Huge Paypig Alert!  My good boy boomer has been calling and clicking and paying, and has helplessly spent $525.  YUM.
A loser who can't stop himself from spending is clayton. He will go away for a while, but he's been My slave a good ten years and I have changed his brain chemistry forever. His future is spending more and more $$$ on Me. He spent $192
Paypig Alert!  Speaking of helpless spending on Lauren, helpless dennis is another slave who just cannot cum without hearing My voice!  This cost him $390 since the last blog report 🙂
My good boy who loves stolen moments called Me for $254. I expect to hear from him a lot since he's in stay in place order in the states, and his wife is in a stay in place order in England!  I will be profiting from that!
LEGENDARY PAYPIG ALERT! 

(All sirens sound in announcement)
My useful idiot, noddy can't stay away from extreme spending!  The loser came around for a couple extreme sessions and the total ended up being. (Hang on to your hat)  $2932, just shy of three grand!  That makes Me wet!
Huge Paypig Alert! Back after a hiatus was sissy jocelyn from maryland, who was unable to stay away. I dove right into her mind and wallet and she spent $546! YUMMY
Spending with chat and tributes was caged yankee. This poor sissy can't stay away and she spent $152.
Extreme Paypig Alert!  My sissy gigi/AKA fagmuffin is finally done with her cow girlfriend. It's over, and now I have free reign of her time, money and sexuality and can keep her tiny clitty ASLEEP forever!   She spent $1415 since the last blog entry!
Extreme Paypig Alert!  Another extreme paypig spender is PIG. PIG is another on a stay at home order, and that is only compounding his addiction to Me. He keeps calling again and again for Dopamine Rushes!  He has no hope of moderating his spending on Me and it has amounted to $1495
Extreme Paypig Alert!   Yet ANOTHER extreme paypig is paytit ATM.  He saved up special for an extreme session and it was FUN! I can't wait to hear from him again!
NEW slave Extreme Paypig Alert!  There were a lot of extreme pigs hanging around.  A new one was an ugly virgin who has already deleted his account because he was too weak to stop paying. I expect he will read this and come back. They always do. He spent $1442
Coming around again was paydrone, with a couple fun sessions, spending $123
Huge Paypig Alert!  Hitting my blog again was "j the junkie" who usally spends a small amount often, but this time he went WAY crazy spending $412 on Me. I LOVE it!  Well done j!
And the Dane was back, spending $150 on pay to views and chat. I always enjoy him! Is Denmark on a stay home order? I do not know, I'm sure he will let Me know!
Paypig Alert!  Paybitch terry couldn't manage to stop sending tributes. That is just sooo much fun.  The addicted loser spent $348 since last blog entry
Good boy irish dope showed up for a nice $173 session. Soon there will be another!
Huge Paypig Alert!  My good boy sunshine has been working hard to earn money for Me. He did manage to spent $389 on Niteflirt and another $150 on Amazon. well done!
My leg slave I call extreme paypig tried to quit, but he's back and spent $275.  I'm working on making that MORE!
Huge Paypig Alert!  Good boy helpless dave spent $530 on chat and out of control tributes! I love that!  I see that he has deleted his account, but he will be back. He always comes back, like the rest of you addicts!
My good boi wayne spent $160 drooling over photos of My thick ass! He can't stop thinking about it!
Huge Paypig Alert!  My elegant foot lover has been so very generous to Me since last blog, spending $500.  Very nice!
Good boy helpful one clicked and paid $115, I hadn't seen him in a while, so that was nice!
Paypig Alert!  The slave dirtbag couldn't stop clicking and paying, spending $289.  Delish!
And My leg addict, who is also weak for tits, couldn't stop. I tranced $144 from him!  YUM
Paypig Alert!  Lauren's footlicker is going to bum that he just missed a HUGE paypig alert! Maybe next time. He spent $275, which is a really healthy amount for him.  If he spents $50 by the end of the day tomorrow, I'll change to to a HUGE paypig alert for him!
Buying more leggings photos was "more please" he has such a weakness for them, and he spent $125
Extreme Paypig Alert! Dr X can't stop pleasing Me. He spent $753 on Niteflirt and another $250 on Amazon giftcards, squeaking in for an Extreme mention!
Getting another mention is mindless, who has maxed out her cards on Me, but still managed to come up with $141 to please Me!
Huge Paypig Alert!  Spending $446 on Me, with about 6 different accounts was candyballs. The fool tries to delete the accounts to stay away, but that fails, and he makes a new one. Rinse and repeat!
Spending $291 was egghead. I have a feeling I will see more of him very soon. Let's see if I am right. (I usually am)
Huge Paypig Alert!  I had so much fun triggering sissy bambi into doing secret things she doesn't remember! Nervous bambi?  Good.  She spent a healthy amount of $720 Mmmmm
Back with a new account was jaybee!  He spent $193. Guys?  Why bother to delete your account, it doesn't work!
Huge Paypig Alert!  My good boy oinkloser10K was back with a vengeance spending $585.  YUM.I love watching this guy click. and. pay.  So fun!
Turning up to spent $110 was button. Nice!
Sneaking in for a mention was goat, for $101. I love seeing that guy pay like crazy at times!
Huge Paypig Alert!  Or maybe I should say Pay Pig Robot!  Wallet rape toy turned up to spend the most since declaring bankruptcy, a nice happy $505. Yes, I drove him into bankruptcy and he STILL can't stop spending $$ on Me. It's not really its cash anyway, it's Mine!
I groom paypigs.
I find two types of potential losers to take advantage of.
Paypigs and those with paypig potential.
I put things out on the web. On My Niteflirt listing, on this blog, on twitter, so My victims will find Me!
I tailor My words to attract the weak, the vulnerable, the lonely, all horny and with a hole in their life. Sometimes you find Me, and don't even realize that you have a gaping need being unmet.
But I have spent years honing techniques to get inside your mind to take advantage. I flatter you with attention, I take the time to learn about you, to find out what turns you on.
Then I leverage that knowledge and begin exploitation.
If you don't have the money to be exploited, I don't really bother. I do have some success at making men want Me sooo badly, they figure out a way to have money so I can give them attention and take their hard-won cash.  That will get them attention as long as the cash lasts, then I will dump them.
If I judge you have a little ability to pay, I train your cock to respond to abuse and paypig themes. It's laughingly easy.  Suddenly you can't stay away, and I make sure you are addicted and slowly start jacking up the prices.  Even within a session, things gradually cost more (as many of you know well)
When I groom you, it will feel soooo amazing. It will also be personally dangerous. Many will attest to it, but strangely, most of those still come around. (Or wish they had the $$$ to do so)
I will push your boundaries, and your cock will love it.
Missing today is a spending report.  Why?
I have a computer programmer working on a program that will hopefully make it sooo much faster to calculate My pig's spending, and it might be ready to beta test very soon. So I'm holding out, due to how tedious and times consuming doing it can be. I'll do a separate report next week, new program ready or not though.
Here are some recent Pay to views you should buy if you have not!
Let Me give a plug again for Pay Mail Club, if you click this button, you will get an email detailing it.
I initially planned to send guys almost daily emails, but in reality, it turns out to be once or twice a week at most. They are small amounts, usually $5 or less, and offer extra unreleased photos of some of My older stuff. Occasionally I record a special audio or a sneak peek of a new unreleased set.
FinDommes, intimacy and sadism
I am often nice to My slaves. I give them attention, photos, maybe even special treats. I get to know them, what makes them tick sexually, and their everyday worries. Sometimes I even worry about their health/wellbeing (sometimes!) Deserving slaves get this special treatment. I have gotten to know many of them pretty darn intimately, and many know things about Me that the general public does not. Not every slave requires this, but the ones that do end up being really loyal.
How does this fit into a scenario of FinDomme/slave?  Am I less sadistic?  Or am I differently sadistic?
I can guarantee you that there is ALWAYS a plan, and it will always FIT into what I want. I enjoy the freedom to be mean and abusive, but sometimes I enjoy the freedom to be sweet and nice. That's the point. It's MY choice, not yours.
And this uncertainity will make you even more addicted to Me. I have My ways of creating an addiction for what I do. And I have a way of making you need Me sexually.  And I have no compulsion against exploiting that!  This is what I do.
When I have you wrapped around My finger, I can push things further. You'll spend more, endure more, and crave more. Your logical mind tells you that this isn't good for you, and I won't even argue with you but I will twist it so that you can't possibly do without.  You will try to break away, but your cock will flag. I trained it to need abuse and I trained you to love Me.
Is Lauren an abuser?
I am everything bad you hear about abusers, with the gaslighting, the Stockhold Syndrome and the manipulations.
Be afraid. But don't be afraid.
It can't happen to you, right?  Oh, are you sure?  Find out.
I am dangerous, and I am easy and fun to talk with.
There is not a false word in this post. (or is there? You can't be sure)  You will come to love Me, fear Me and hate Me all at the same time. And you won't ever be the same!
Vacation News!
Yes, it's true I'm going on vacation again! I'll be gone from Wednesday 8/21 to Tuesday 8/27.  I will probably not be around Tuesday evening 8/20 because I have an early flight on Wednesday. My destination?  Denver. I'm going to be tooling around Colorado with a girlfriend of Mine, partying, hiking and having a great time!  The boyfriend can't get the time off from work, so I found someone else to go with Me. Oh and you pigs paid for it all (or will pay for it all!) not just for Me, but for her too!
So, find Me while you can for your exploitation pleasure!
Recent Pay to Views
(Do you have them yet?)
The spending report is now the FUCKOVER REPORT!
I think that's a better name, don't you?
Let's start with this good boy!
Legendary Paypig Alert!  My sweet good boy, sunshine, is completely addicted, and I know you're going to be seeing his name in My blog more often. He is pleasant and loves surprising Me with tributes and gifts! He spent $2,752 since the last blog entry!  WOW!
Back again was hypnowallet.  He couldn't stay away, and ended up spending $147 on pleasing Me. What a good boy!
Paypig Alert!  I tricked Oinkloser into another raise the rate phone call session, sending him a free minute to call Me back *to be NICE!* and of course, each time I had jacked up the rate a little more. Me being nice cost him $378 haha.
My breast-addicted slave, helpess dennis, couldn't stay away. He says he can't even get hard anymore without calling Me. He called a few times and send a delicious $100 tribute one evening. He spend a total of $233, what a good boy!
Paypig Alert!  My weak slave, PIG has been trying to spend less, and he somewhat suceeded. He ONLY spent $345 this time around! It's usually more!  Soon enough I will be reporting 4 digit spending on the report!
Falling hard the past couple of weeks has been j the junkie, who spent $238 on chat and phone calls mostly and just can't stay away. Oh and he hit the lifetime $2K level of spending as well!
Extreme Paypig Alert!  Clicking and paying in a drunken sissy fugue was bambi! The only way I like to use this little bitch is HARD! She spent $1,280 since last fuckover report
Good boy cucky phil spent $158 with Me the past couple of weeks!
It was sooo good to use wallet rape toy, this time for $151. That loser is still recovering from the bankruptcy I dealt to him!
Paypig Alert! Back for another fun session was wallet cunt! I love having him back to spend and spend! He spent $398 in a chat and tribute session! Let's do that again soon cunt!
My pantyhose junkie was back with a couple long phone calls. He LOVES wearing those pantyhose, and I don't make it any better for him! He spent $179.
My sweet little shopping boi called Me and we had fun in chat. What a delight! $136 was spent!
Huge Paypig Alert!   Sinking more deeply into his addiction was boomer!  I was surprised by him again and again as he would do click and pay sprees while I was mostly not around. That is ALWAYS nice to log onto. He spent $857 since the last fuckover report! Wow!
Back again, weak little jeffnomore spent $198 dollars in Me hypnotizing him to go and sin!
Another one not able to stay away was pit-lover, who spent  $286 since last update!
Huge Paypig Alert!   My good boy egghead couldn't stop surrendering and obeying Me. "Just one more" made him spend $521.  YUM!
paybitch terry managed a mention with $102 of spending
Back and losing his mind over My black leggings (like so many others) was the Dane, spending $124 in a fun session.
Paypig Alert!  I've been having a little trouble connecting with irish dope, due to our schedules not messing well lately, but I did manage to take him for $280 since the last fuckover report!
My boy wayne, is really in love with My thick ass,and paid Me $135 in fun chat and tribute sessions!
My elegant foot lover and I had fun with chat and photos too! He spent $158.
Huge Paypig Alert! Back and spending again is My favorite FBI agent. This time around he spent $363. I love that!
Another squeaking in for a mention, with $100 of spending was My titpig ATM :). He's do for a extreme drain soon!
Also surprised squeaked in for his mention with $109 of spending!
Huge Paypig Alert!  We finish up tonight with princess gigi/fagmuffin.  Her girlfriend is TRYING to keep this sissy away from Me, but the little bitch still managed to spend $605 on Me despite her drama hussy girlfriend's lame attempts.  I know who really has gigi's attention!
I know I have a lot of fans who read this blog.  Many of you are loyal and regular and have paid Me for years!  (Good piggies!)  I'm not talking about you.
The truth is, some of you go for YEARS stroking your cock over My words….without paying a dime! Paypig wannabees!
Many of you take the plunge and surrender to Me. They make a Niteflirt account and then start PAYING. I know this is a fact, because they tell Me so!
They have been self training, by stroking to My words, and are already addicted before I even know they exist!
So are you one of those piggies who flock to My blog, reading every word, stroking to the fantasy of being a Dr X or a noddy, a wallet cunt or a gigi?  It's time. You might not be able to pay Me the thousands those prime pigs do, but you will pay Me what I have.  You've been self training, getting turned on. It's time to upgrade your fantasy and begin your financial servitude!  It will feel amazing!  It's time to stop being a wannabe, and to START surrendering your cash to ME!
The NEXT blog entry will have a list of PAYPIG Wannabees who surrender!  If you are brand new and spend $50 on Me, you will get mentioned in the little list. (If you spend more than $100, you get a special mention)
Just tell Me, "Mistress, i'm a paypig wannabe who has surrendered."
Don't you think it's time you stopped stroking for free?   Join now
In other news, I have been available less than I hoped.  I made a little schedule, which many of you paid attention to! (Thank you)  And you may have noticed I'm not always there when it says!  The truth is, we had a horrible spring here. It was COLD and RAINY until about two weeks ago. It turns out I had a major case of cabin fever, and once the nice weather came, I wanted to be outside, not on My computer cashraping paypigs!
When I was available, you guys were so desperate to have Me take your cash, you mobbed My attention! Finally today, I just had to NOT BE AVAILABLE so I could get some of this web work done! I do plan to try to keep to the posted schedule more or less
All of this also meant that the spending report is a whole month's worth of spending, so it's lengthy!
But first!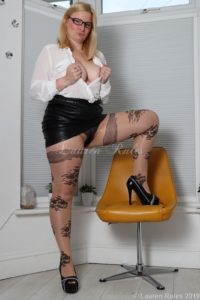 Here are some recent Pay to Views you MUST buy. (Lurkers, take notice) Enhance your Dopamine Addictions!
So, speaking of that spending report….
New Slave, Huge Paypig Alert!   One of those slaves that lurked a long time finally caved and he spent $590 dollars!  I'm calling him pig-guy and he's done nothing but please Me since he turned up ten days ago!  I like that rate of spending!
New Slave! Huge Paypig Alert!  Another new slave is a guy I'm going call "fail"   This loser "fails" to stay away. He spends, deletes his account, returns, spends, deletes his account, return, spends, etc….you get the picture! For some piggies, this ritual is part of their addiction, trying to purge themselves of FinDomme, but FAILING. I can't let him know he is on the blog but I think he will recognize himself here. He did some fun raise the rate calls with Me and spent $557!  It's time to return and spend, fail!
Managing a mention with $101 was helpless dennis! His calls are always fun.
Huge Paypig Alert!  Surprising Me with the biggest session I think I've ever had with him, I cashraped clayton for $913, mostly in one delicious session! THIS is the kind of devotion I want from you clayton! Didn't it make your cock feel so good?
My nylon slave lost his head and paid Me $246 in a delicious session!
Oinkloser was back, spending $162 on click and pay.  What I really want to do is another raise the rate call session with him, I can really cashfuck him hard that way!
Extreme Paypig Alert!  Spending $1058 was paybitch terry!  I can see he is trying to evade his decision for Me to drive him into complete loser bankruptcy, but I don't believe that will last! *laughs*
My footslave was back spending $202. Good boy!
Paypig Alert!   My slave hypnowallet is completely trashing his retirement by sending Me all his cash. Instead of relaxing in leisure on his pension, he's learning new ways to eat ramen noodles. This geezer spent $469 and had to borrow money for his rent. He's addicted. He'll return again soon, as soon as he can scrape up the cash to send Me tribute after tribute and hear My voice while he does so.  Good boy, hypnowallet!
I was sooo happy to hear from marla, one of My top spenders whose wallet I really fucked over. She called for a $227 dollar session, and it was soooo nice to hear from her while her finances recover from My onslaught.
Extreme Paypig Alert!  My titcunt, who I renamed "miss piggy" really lost herself this week for her Goddess, mostly in pay to views of My perfect breasts! Paying up to $100 for a single pay to view!  Grand total this month was $1085!  Good girl!
Another slave learning the eroticism of raise the rate calls (Where I hang up on you again and again, each time charging you more to talk with Me!)  He spent $285 dollars this month on Me!
Huge Paypig Alert! and slave jason, who may have a blog name, but I can't check since he deleted his account for now…but who got caught up in "raise the rate" for the first time spent $338, which is a whooping amount for him! You made Me proud jason!
Spending $281 on a few always fun phone calls was My good boy who gives Me stolen moments (Someday I 'll come up with a shorter name) We plotted evil and he spent $281
Squeaking by with a mention and spending $100 was titpay ATM.  Time to drain you soon!
Huge Paypig Alert!  My exposure sissy was back and spent $328 having fun sissy exposure games!\
My slave dirtbag was about, clicking and paying $160 worth of his cash to ME 🙂
and "goat" just missed a paypig alert by $20 but still spent $280!  I like seeing him click and pay!
Huge Paypig Alert!  My slave sucker is going to be so proud that he got a Huge paypig alert! He even tributed at one time, and I can't wait to see how he tops it!.  He gets special thanks for tolerating Me being grumpy at his wanting to know SOOO bad if he was in the spending report!  He spent $303 this month
Sissy caged yankee was back (those Lauren junkies never stay away) This time the sissy spent $203. Excellent!
It was sooo nice to see Loserbeast spending again, this time I captured $179 from him!
Paypig Alert! Slave pit-lover was back, with love of captioned photos, clicked and paid $304 for Me!  He's passed 2K lifetime spending on Me now
I had a lot of fun ripping off "flip off idiot" for $275. One photo $30. Sometime I'm gonna sell him a photo of a pumpkin or something.
Getting a mention with $152 of spending and progress toward his paypig goals was "gutterdweller"
Extreme Paypig Alert!   PIG is barreling out of control, and closing in fast on $100K lifetime spending! I suspect by next blog he will have hit it!  This time around he spent $1258!  He's losing his mind and learning to spend on automatic!
And sparky was back, chatting and tributing to the tune of $182. Yum
Extreme Paypig Alert!   The drama with fagmuffin's "girlfriend" continues, but she would be mad and shocked to find out that fagmuffin sent Me $1,353 in trbutes this month and one phone call that recharged the trance. That girlfriend is an ugly person inside and out anyway and fagmuffin doesn't need her brand of control.
Helpless dave couldn't help but sent $118 in tributes one evening 🙂
Paypig Alert!   My sissycock sucker went into a trance with a single word with Me on a couple occasions. He might be surprised to learn he spent nearly $400.
slave "just another ATM" spent $167 on click and pay this month!
Paypig Alert! This is addiction….spending $335 just to play trivia games with Me! I always love My time with My elegant foot lover!
Mindlessly, paydrone spent $162 on pay to views. Just the way I like him.
Paypig Alert!  It was sooo nice to have no-nonsense guy back in My sights. He's a natural born victim and target, and he spent $405.  That's what I LOVE. Hey, lot's more ass photos, come back for another fuckover!
My no yes Loser was very attentive this month and spent $199.
New to My blog is a slave I'm calling silent poet. He squeaked into a blog mention with exactly $100 of spending.
Paypig Alert!   "Surprised"  may be surprised to learn he has been getting very addicted to our sessions.  This month cost him $473.  YES 🙂
Still licking his wounds from our $13,000 fuckover in April, Dr x spent $216 on Amazon and $10 on NF. Soon, your time will come again Dr x.
Paypig Alert!   And egghead was back, losing control again. Pay, obey and surrender makes him just buy pay to view after pay to view. YUM. He spent $384 since last report
Legendary Paypig Alert!
And Last but not least (at least in the spending totals) is a loser beyond belief. Now I mentioned noddy in the last blog entry, but since the last spending report, this loser has spent $4,882.  I live-tweeted a couple of his cash rapes, and I have really enjoyed dishing out pain to him. He needs the abuse, and I am here for it!
Here is a special message for you noddy,
[cpm-player id="1″]

Dopamine hacking paypig minds is something I enjoy! Dopamine is a well-known pleasure chemical in your brain. It's more complicated than that of course, but it's one more useful tool in the FinDomme toolbox.
I find out what brings you sexual pleasure and then I use that knowledge to deliberately highjack your brain! I let you spend a small amount while you jerk your Loser cock and get addicted and when that happens, I jack up the rate and rake in your bank accounts. And you come back the next day begging Me to take even more! Clearly, dopamine hacking is a very sneaky way to get control of paypigs!
I am very good at this. I've destroyed men's minds, (and finances, of course!) and had so many men BEG Me to let them go, because they can't break the addiction! I don't care, I'm here for your cash and I will do all kinds of devious mind control tricks to get you to succumb to Me.
And you will love it. And you will hate it. And you will come to love Me. And you will come to hate Me.
It's all good.
For ME.
I did a new slideshow on this topic. It contains all kinds of twisted little triggers to get you to pay more and more…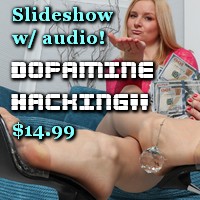 Also I mentioned about starting small to begin your addition. Here are a couple you can try for that!
Another trick I use to hack your mind, is imagery.
It's Lauren's Cash Fuck Gallery!
NEW FEATURE:All you piggies will know see I have a schedule published! Look there—–>
I have recently started doing some morning hours, and I have a tentative schedule that you will find on the sidebar on the right! I might be able to be available outside of that *if* you have enough money to spend! All times are in Eastern Standard Time, which might not be YOUR time, so you have to do the math. Or use this time zone converter!        For those of you not in the states, EST is New York City time.  Morning hours are new !  Time are subject to change, and I might (probably will) adjust them in the future!
Spending Report
Huge Paypig Alert!  Getting first billing today is paybitch terry, who put himself into an emotional roller coaster this week over wether or not to keep serving Me. Seems like the boy fell in love with Me (very common!) and was a little frustrated with not being able to keep up with dr x and noddy. (I wish he could!) After saying his goodbyes to Me, he came back the next day to drive his spending up to $505 when he realized he couldn't live without Me abusing him!  Even though he thinks I'm a narcisist sociopath, he can't stay away.  (He may be right) He's one that didn't believe Me when I told him how dangerous I was, and is another pig who has discovered the perils of dopamine hacking!
Spending $165 dollars on gift cards was paymoosie! This down under loser is really fun to make fun of and humiliate!
And I had a couple phone calls with delicious stolen moments with My good boy, and he sent a nice tribute too ! He spent $170
Paypig Alert!  Still licking his wounds from his extreme fuckover, but still spending is Dr x, who spent $351 on Niteflirt and will be back soon I know to really  enjoy another extreme session!  Mmmmm
My cucky phil was back, and spent $157 drooling over photos of My ass and heels and My indoctrination of how I'm better than his wife.
New to Me and also quckly deleted his account was a slave who clicked and payed his way through $171 of spending, I'm gonna call him "open" and maybe he will recognize himself and REOPEN his account so I can use him some more!
Now so broke, he is borrowing money and spending on Me is hypnowallet. He is a cautionary tale of how dangerous I am! he spent$188 since last update–most of it in the last few days.
Huge Paypig Alert!  Back setting more paypig goals was titcunt! This time around, this dazed paypig spent $380 as we set new payment goals for this bitch to meet!
Good boy caged yankee got a mention with $107 of spending. I look forward to taking even MORE!
Clicking away and paying $135 was dirtbag. He steadily spends and his lifetime spending is increasing! He doesn't have much longer to go to hit the 3k lifetime level of spending!
New Paypig!  New to My dangerous ways was "sucker" who was mesmerized by both My voice and My toes. I look forward to getting even MORE deeply into his head.  He spent $207.
Unable to stay away was deadcat. He has just got to surrender that the humiliation of being a paypig arouses him!  He spent $165
Losing his mind over My black leggings was more please, who spent $178 as I took all his $$ for the week.
Licking his wounds from what I recently did to him was noddy, who spent nearly $1300 over his credit card limit and jerked off to his bill when he got it. He still managed to find $247 for Me and I am confident he will be back to his journey to bankruptcy soon
Paypig Alert!  Running up his totals even more was PIG, who tried to be "good" and spend less. He still managed to spend $456. Just surrender PIG, your pigstick needs to pay!
Good boy pit-lover paid $152 to continue his path of addiction!
My elegant foot lover and I played trivia games he invented in chat that cost him $112 🙂 YUM
Paypig Alert!  My fagmuffin is still sneaking around his ugly girlfriend, trying to pretend to be a real man with her, when she hasn't even had sex with him ever and we all know he is a faggot sissy with a broken limp clitty. Fagmuffin spent $425 since last update.
Parting ways with $109 was titpay ATM. He's probably still licking his wounds from recent sessions!
Trying a cock control contract with Me was "helpful one" He ended up spending $215 on our little cock control adventure! I hope we can do it again soon!
I can't wait to see how will be in the next spending report.
Spend more than $100 between now and the next blog and it might be you!
MY FANTASY OF A $10K SESSION HAS COME TRUE WITH THIS EXTREME WALLET RAPE!!
Legendary Extreme Paypig Session!
Two days ago, Monday evening (on a Monday!) My good slave Dr x came to Me ready to finally surrender his IRA to Me.  Lifetime, he has already been one of My biggest spenders and he's been talking about cashing in some of his retirement for ages to better serve Me.
He made the decision to do that on Monday and treated Me to the biggest session I have EVER had with anyone!  He spent exactly $10, 000 on Niteflirt and $3,200 on Amazon (mostly in gift cards) He surpassed the previous record of  $7676 by wallet cunt many years ago.   He smashed it, in a breathtaking way.
I screenshot some of the paid emails, the biggest ones. (I could have gone on a long time with smaller ones) Click for a better view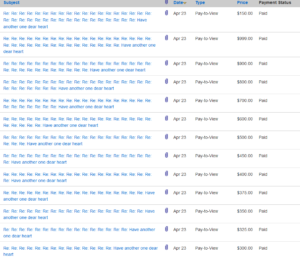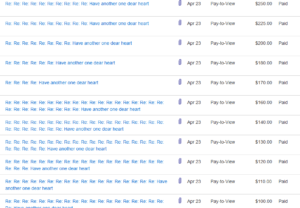 On Amazon, he was exceedingly generous as well! I would ask for $100 VISA gift card, and he would report back. "I bought 4 of them for you, Mistress"  I asked for a  $250 Hotel.com card–he got two. A $50 department store card?  He got three. $50 from the pet store?  He got three.    A $200 gift card?  He gets two instead!  He also got Me a very fancy suitcase, a cordless vacumn clearner,  and some gorgeous jewelry I've been eyeing.  New cutlery, a book, a bedspread…the list goes on, I'm not listing all of it.
I won't ever forget how special this fuckover wallet rape session was.
He has promised Me an even bigger session next time!
I also want to detail his spending since the last blog entry, it's not a lot higher, but I want to mention it.
Since the last blog entry on 4/1, he has spent a total of $10,235   on Niteflirt and $3,262 on Amazon.  Lifetime, his spending on Niteflirt has exceeded $144,000.  It's impossible to calculate his Amazon spending lifetime, easily $30K though.  He is 2nd on My all time Niteflirt list, but I think he could easily be the #1 Niteflirt spender if he keeps spending like he's been recently!  (Current leader is fagmuffin at $186K, but fagmuffin never buys on Amazon)
He is no flash in the pan, paypig. Dr x returns to Me again and again, and has served Me since 2008, that's 11 years.
So Dr X, this blog entry is for you! Excellence in paypig cash fuckery needs recognition! I can't wait for the blog entry that details how you exceeded this in a session!
Since the last blog entry, I had a last minute vacation! I went to Key West for the first time! What fun, and what a great place! I was surprised by all the wild chickens and all the iguanas, and what a party place it is, with so much to do and live music everwhere. I want to go back now. I also got to go to the Everglades, and that is a very different kind of place but very fascinating and I even got to see Manatees in the wild.
And like everything else in My life, paypigs pay for My vacations!
Also new, is that I will be making a small schedule shift, needed for lifestuff 🙂  I will be logging on EARLIER in the day, probably about 2 PM EST on average, some days earlier, others later. I will be taking a longer break at dinner, from about 6:30-8:30 PM and then I'll be on until about 11 PM and not usually later. If you want attention after that, it's possible, but you will be paying extra for it, so its worth Me messing up My sleep.  As always, I am not around on Saturdays, that's My play and have fun day, and Sundays I might not appear until later.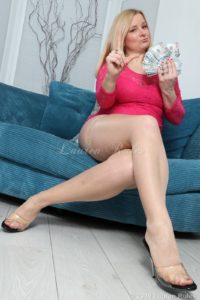 Now, it's time for the spending report!
I've already mentioned Dr X's fabulous fuckover, but there was lots of other action too!
Another Legendary Extreme Paypig Alert!  Any other week, this might have had it's own blog entry, but noddy is gonna have to settle for second place this week. He still spent $2,652 on really big emails, just because he is addicted to clicking and paying Me. I'm sure that he'll get the spotlight back again soon though!
Also hitting Extreme Paypig Alert! status was egghead! I've been slowly conditioning him to crave bankruptcy. My training is working! He spent $1,179 since last blog entry!
Next up is someone I think is new to My blog (but he keeps making new accounts, so I'm not sure) I think he has finally devoted himself to Dr Lauren's therapy, so I'm calling him "patient z" and he spent $150 on his therapy this month so far'
Paypig Alert! Spending $341 on mostly delicious phone calls was My good boy with the stolen moments. He and I plotted more evil against his wife for profit.
And also new to My blog is "sparky" who I allowed back into My good graces after being a timewaster. He proved to Me he could be a good little paypig and spent $207 this week and did not make himself a pest. That's what I like!
Paypig Alert! And pit-lover was back, calling, and tributing and buying pay to views with a vengeance. He spent $362 spoiling Me! And he's SOOOOo close to the 2K lifetime level of spending!
Back after a little hiatus was helpless dennis, earning a mention after spending $113!
Huge Paypig Alert! OinkLoser finally reappeared, and I immediately conned him into calling Me again and again while I kept jacking up the rate. He's so gullible. He spent $868 getting cash fucked by Me
My nylonslave was back again, always helpless, always returning for more nylon feet photos. He spent $120 this time
Paypig Alert!  My DC foot slave was back calling again, and he is getting addicted to hearing My voice. He spent $339 since last time, including one really long delicious call
And boomerang was back again! This time around he spent $190 including a beautiful $100 tribute that brought a smile to My face!
Paypig Alert! and back again is j the junkie, who couldn't stop calling to hear My voice. He has a weak little loser voice, and he's getting addicted. He spent $377 since the beginning of the month.
My boy, wayne was back and spent $156 enjoying My thick ass!
My sissy cocksucker was back and triggered into a paytrance to the tune of $173
Huge Paypig Alert!  PIG continues with his addictive ways on his steady march to being another 100K spender. This month he's spent $726 so far.
Making his way back to spending bliss with Me was caged yankee. He thinks he should reform his habits, but we all know he won't. He spent $203
Sweet sissy j is doing so well with her heel training! There are videos I plan to put on her page when I get a chance. Of course, it's password protected. For now.  She spent $157.
Huge Paypig Alert was knickers, who surprised Me by spending pennies short of $500 and surpassing the $4000 life time spending!  Well done!
Threatening yet again to quit Niteflirt and to quit being a paypig was deadcat.  He spent $150.
Back again after awhile was fun slave cucky phil who spent $266 on Ass and heel photos. What's not to like?
dirtbag spent $102 to get his mention!
Huge Paypig Alert!  I was greatly amused by titpay ATM. He likes to send Me tributes in chat while I tease him with breast photos. One day I wasn't around, and he just kept sending all his cash in chat, while typing to Me like I was there!  That was funny to come back to!  He spend $513 so far this month!
Back spending $179 was fluffy. I had the memory of fluffy and I figuring out a new blog name for him, but it's escaped Me. Drop Me an email or chat fluffy, and I"ll fix it.
Barely getting a mention was paybitch terry with $100 of spending but a lot of wishes. DO better terry.
Also barely getting a mention with $100 was virgin loser. I want him to realize how much he needs this.
Paypig Alert! My favorite FBI agent was back and spent $308, including a delicious $150 email. I remember he and I agreed on a new blog name but he stupidly DELETED his account, so I can't read the notes on him where I put it. Oh well, he'll be back. He always is.
I am really deep in hypnowallet's head. He spent $167 this round 🙂
Good boy panty pete managed a mention for $113
Steve q fucked spent $150. He better get going on his paypig goals!
and good boy surprised did $235. I really enjoy our sessions, he's so cute!
Paypig Alert!  Fagmuffin's girlfriend can't keep this soft little sissy away, and she spent $498 dollars on tributing Me when she could find free moments from mean girlfriend's oppressive ways! I'll break them up soon I think.
So this has been a memorable week, between paypig legends Dr X, noddy and fagmuffin. I look forward to seeing what the next couple weeks brings!
Remember for just $100 spending, you to can get a mention! (Blog names are not the same as your member name, so you can be stealthy and still pay Me!)
and here are recent pay to views you should buy!
The Mystery of FinDomme Secrets!
Being a Financial Domme is complicated and mysterious…right?  So many of you wonder what FinDomme secrets exist that addict beta males to paying them?
Secrets that can destroy a man's life!
There is mystery, there will always be mystery. Some of the mystery I do not quite understand Myself, as it dwells in the hidden parts of men's psyche, deep in the primitive brain. There are a few things I believe to be true.    I believe that primitive, ancient men wanted to mate with the very best Woman, and would go to great lengths in order to impress Her, convince Her that he is worthy, show Her he will care for Her, do ANYTHING for Her protection and comfort.
I do believe these are hardwired into male brains. Cultural conditioning has tried to short circuit it, to suppress female power, to fear female power to convince men that they are in charge (laughable!). They have sadly, had some success. This is why some men will fight tooth in nail on any attempt to tear down that conditioning, (witness the recent uproar over the Gillette advertisement)
Some of use have learned how to use techniques to bypass that conditioning on some vulnerable men. Some of us push to take it to the furthest extreme possible!
FinDomme Secret Revealed!  Mantras!
This is why I have found mantras so useful!  They shortcircuit the conditioning and speak to the primitive submissive male dwelling in the DNA, and bring it to the surface!.  I do this deliberately, and it works again and again.
The best part is, the mantra method is largely self training. I make the program, do recordings, and you and your submissive primative brain, respond to it. Sex is a visceral instinct, so tying that into sexual arousal helps Me chip right to the center of your existance.  Think of it as your sexistance, your authentic true self.
I spoke of self training, and I'm going to show you an example. It will cost you $12 to experience the example, starting with the first $2 pay to view
First listen to this!
Next, do this little paypig exercise!  Be careful, it might be dangerous (you've been warned)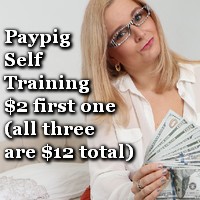 Now, you might find yourself in the next spending report after that!
You might want to start with the recent pay to views!
Oh perhaps you will find yourself asking to do a paypig goal! Read about them, paypigs are spending like crazy just to please Me meeting the goals we set!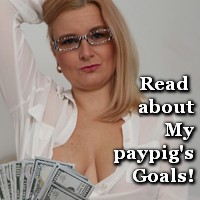 And of course that leads Me to the Spending Report
Goals Met since last blog entry!
FBI Man bought a 3 digit pay to view
grunter reached the 10K level of spending
hypnowallet reached the 10K level of spending
titpig ATM did a $500 session!
Those spending $100 or more since last post include:
Paypig Alert! So happy to see Loserbeast clicking and paying! He spent $290. I challenge him to set a paypig goal!
Oinkloser added to his goal amounts by spending $224
HUGE Paypig Alert!  I was overjoyed to see My devoted owned slave terry paybitch pay Me $1040 in a mindless pay flurry! It was erotic to see him sending more and more cash, in a tribute as large as $200. YUM.  Hey bitch, I took some more leggings photos for you.
My good boy who loves stolen moments squeaked into a mention with $100 spent exactly!
New Goal set!  Veryhard4Lauren set a goal and spent $104 since last blog post!
My extreme paypig is trying really hard to self reform, but he keeps coming back and paying! This time $145
New Slave!  Pervy "chairsniffer" clicked and paid and perved his way to $145 spending!
Sissy slave knickers worked toward her goal by spending $150
HUGE Paypig Alert! (And new goal set!)  My addicted slave, hypnowallet went crazy meeting his goal of 10K, met it in a way so smashing, I set a new goal for him! And he can't stop spending, blew though $780 since the last blog entry!
My elegant foot lover swung by for our fun trivia games and to spoil Me. He spent $265. YUM
HUGE Paypig Alert! And making good progress on his goals is PIG. PIG has lost complete control, after many years of just dancing around the edges. I predict dire things for his wallet. He spent $935 since last report!
My good boy grunter has a new name, spent $250 since last post AND hit a paypig goal of 10K lifetime spending!
OMG SO MUCH SPENDING!
HUGE Paypig Alert!  Spending $505 and making his goal of $500 in one session was titpay ATM. So proud of him! What will the next goal be?
Ramping up spending recently was "just another atm" who spent $112 since last post
Back for more was wagner, spending $137 drooling over My photos
HUGE Paypig Alert!  Back again after closing his account, was deadcat.  Now deadcat has a heavy humiliation fetish, that problably started with eating out a smelly hooker. I've really leveraged this, and now the loser is buying BLANK pay to views. I do not want to tell you how close he came to buying a $999 pay to view. If only! he clicked paid and was $2 short due to chatting we had been doing! Arggg! Oh well. I have hopes for the figure, meanwhile I'm still milking this cashcow! Regardless, he spent $585
Working toward his goal was gutter dweller, who clicked and paid $199 away!
Paypig Alert! Irish dope worked towards his goals and spent $410 to do so! Good boy! This piggie is so sweet and a lovely slave to abuse!
Working her way through her goal, which will unlock her from chastity is marja sissy who spent $165 this time around.
Back with a new account was giftcard rabbit who spent $103. I see more giftcard buying in his future!
Paypig Alert! Eunuch robot pig spent $300 and set a couple paypig goals!
I had more sissy fun with sissy j, abusing her for $128!
Paypig Alert!  Sleepy is back full tilt, with a couple paypig goals! I'm so proud that he has spent $320 on Niteflirt and another $80 on Amazon!
Good boy surprised spent $146 and then set a goal like a good boy!
Huge Paypig Alert!  My loyal slave paycunt spent $537 and set a goal for a $1,000 session! So hot!
You can get your own SECRET BLOG NAME and be one of My paypigs, and set a goal or not. Just spent $100 before I blog again!
It's very easy to train a submissive beta male when you find out what his weaknesses are.
You use that weakness against him.
Weak for My ass. I ply him with ass photos (for a price of course), descriptions of how I will use My ass to break down his defenses, and then start to train him to pay the ass….
Then I use My ass and his love for it to reinforce the kind of behavior I approve of (Clicking and paying for example!)
Soon when his cock throbs, he will find that he seeks Me out, because I understand how to use his weaknesses, to get him aroused.  But more importantly, that arousal will make him spend and spend on Me!
And I usually discover, or create (sometimes purposely, sometimes accidently) other little fetishes I can leverage. Each trigger becomes like a mooring line, hooking the subject more securely in My service.  He needs, that need grows, and I become the most effective avenue to satisfy his growing need.  Very often I am the ONLY avenue.
I am often asked by one of My addicted subjects how they may break free of My ownership of them. I have studied and experiemented how to harness my skills and powers (and having a Dominant Female personality *is* a power!) to enslave men. I am very good at it, as hundreds can attest to.  I have not given any energy into learning how to help men get past their addiction to Me.
Perhaps someday, many years from now, when I am retiring on all the riches I have maniuplated from you all, I will give that some energy, and devise a cure, which I will of course sell to the desperate slave. A final slap in the wallet!
And of course, I have thought about writing a book on how to DO Financial Domination for the aspiring FinDomme. The prevailing myth is that she sits on her lazy ass while men pay her, which sadly enough is pretty far from the truth. There is an art to this, and also a need for bread and butter income in between the cash rapes of the big whales.  It would be a cruel book to unleash on mankind, but a gift to women who are confident and ruthless enough to use the techniques.  So that is why I would write both books. A double cash out so to speak.  But that's still many good years away, I'm not done using all of you yet!
Now, a couple new pay to views for you to throw your cash at!
This fetish assessment tool, helps Me get the goods on you, so that I can train you oh so effectively!
Maximize your submissive experience with Mistress Lauren!
and this is a delicious photo set for the summer I did. Bare feet lovers will lose their mind, but you all with love it!
Featured PTVsAnd
and this is a revamp of an old pay to view, it's not oriented to FinDomme, but it is a controlling jack off instruction series.  Now I can do JOI with a FinDomme bent, and Chat is a great place to try that (right titpig?)  Chat Me up on Niteflirt and I will show you how. Better load up that account first though.
Maximize youand r submissive experience with Mistress Lauren!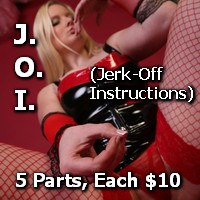 oh and of course I want you to have a gallery again. This will make the pantyhose guys drool. And if you have a pantyhose fetish, you should know I have THOUSANDS of pantyhose photos of Me in My private collection, and adding more regularly, just ask!

And now it is time for the spending report! It's a good one!
Huge Paypig Alert!  I'm going to begin with an amazing spend by paybitchterry! I've got this guy wrapped around My finger, and he's just spending it all on Me!  Since last blog?  $1502. Beat that bitches!
My exposure sissy and I had fun, well, exposing her, and the sissy paid Me $238 for the priviledge since the last report!
New Slave AND Huge Paypig Alert!  I love that combination, a new slave who just mindless spends! Yum! New to Me is "dirtbag" who got caught in click and pay, and with really just a little encouragement from Me, spent $720 since I last blogged. I hope he gets LOTS of blog mentions in the future!
and nylonslave was back losing his mind over My pantyhose, this time spending $249. I've got more photos you haven't seen slave!
Huge Paypig Alert!  Oinkloser was back briefly before deleting his account, but not before I took him for over $900 in just a few days. Hey OinkLoser, you have to reactivate your account again, we gotta get you to 10K of spending!
My slave addict, micro was about, and he spent $167 since last update. I think it would have been more, but the dude and I have time zones that don't match up very well!
Paypig Alert!  Also continuing his downhill slide is Gimp Loser, who is spending everything he has on Me because he doens't have long to live. Stark, Brutal, Cruel. It's not like he needs it, he may as well give it to Me! He spent $353 since last blog entry.
And My good boy who loves stolen moments managed a couple nice phone calls for $137
Huge Paypig Alert!  and even after years serving Me, PIG's addiction is getting worse! He never used to be a paypig, but I used My techniques on him, and now he is trapped, like a machine.  He spent $815 since the last update!
Newbie feathered pig was back, this time clicking and paying for $104 and barely getitng another mention
PayPig Alert!  My elegant foot lover completely spoiled Me the past couple weeks with $406 worth just making Me smile. I love it!
Slave more please was back drooling over My leggings and paying!  He spent $130, and there is MORE to buy, hit Me up more please!
Huge Paypig Alert! and My tit-crazed slave, titpig ATM went nuts again, this time paying $538! He discovered the dangers of JOI games in chat. And loved it, can't wait to do it again!
sissy j has been suffering under her tiny cock control control, and this time she spent $128.  She's learning self control though!
HUGE Paypig Alert!  Taxpig was back paying his taxes, and there were heft fines levied (By Me of course!)  The biggest penalty was a $500 pay to view!  His total payments to Me since last revew amounted to $1177!  WOW! I like being the tax collector!
And My slave peeper has been hanging around again, this time spending $194.  It was in little bits and pieces, and
HUGE Paypig Alert!   This has sure been a week for huge paypigs!  Another one coming over to the dark side was knickers, who was new not very long ago, but he got caught up in the dangerous robot paypig series, and he sepnt $1248
Yes, THIS series here, try it!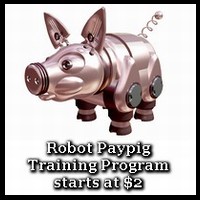 Paypig Alert!  Irish dope has discovered the dangers of chat, and now I'm taking EVER more from him.  $316 since last report!  As I am writing this, he is spending more that isn't even included in this!
And I ripped off humble sub for another $155.  Actually he ripped himself off just buy clicking and paying! Too funny!
Paypig Alert! Wallet Rape Toy has gone bankrupt for Me, but he's still spending This time period it was $362. Still sacrificing even in bankruptcy!
My slave surprised might be surprised he spent another $208, but I am not at all surprised. I get into a beta man's head after all!
Paypig Alert!  Dr X outdid himself with about $280 dollars of Amazon purchases I really needed!  I love having a slave I can call on when I need stuff!
HUGE paypig Alert!  Despite being on vacation and not at the computer AND having a nosy so called girlfriend trying to keep her away from Me, princess gigi sent Me $783 since last report!  And her usless little clitty is still dormant. It's going back in panties full time soon, and it is alreayd back on estrogen, like it should be!
and drone walter was back, spending 162 on pay to views!  It added up to more than I thought it would!
Huge paypig Alert! Slave helpful one lost himself in My pay to views this week. He spend $805, and he just can't stop. I LOVE it!
and a loser that previously served Me is back. I had previously named him shopping slave, but I realize I have duplicate blog names! So I'm going to call him, weak4greed.  He spent $335 on Me this week. Delicious!
Now, this was a long and profitable spending report. The reason it took so long to blog was because of all these users I was using!  You too can  get a mention here on My blog. Just pay!
A FinDomme uses biochemistry to addict you
Biochemistry is a FinDomme's best friend, used in plying Her craft. It is fast, effective, fun and profitable.
And really really cruel and mean. Why does it work?
Everyone knows how addictive opiates are. They release endophones in your brain that numb pain and produce a sense of well being.
Guess what else does that? Yes, sex.
Now, I am particularly skilled at making your initial sexual releases when you interact with Me very powerful. I take the time to learn what really turns you on. I call on those urges and begin connecting them to Me right away.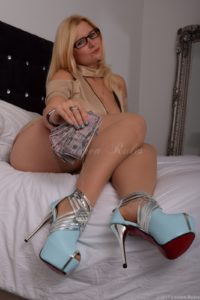 The resulting endorphin release is SO powerful, that you want more. And more, in spite of any negative consequences that might result. In fact, I work to make those negative consequences part of the erotic experience! Debt is sexy, bankruptcy is the ultimate sexual fantasy, jerk off on your credit card bill.
This mutes any potential motivation to discontinue paying Me.
Our brains are organized in complex neurological pathways. There are reward pathways associated with sexual behavior, and I use My skills to narrow them to be specific to Me, to be specific to paying Me. Repetition makes those pathways even MORE seductive and powerful. When you stroke your cock and pay, that narrow pathway carves itself more and more deeply into your brain.
I take pleasure and psychology and turn it into a REAL physical response that perpetuates itself.
Nothing else will do but paying Lauren.
And like most addictions, your tolerance increases. You need to pay more often. You need to pay MORE to get the same effect.
Now, here is the real evil thing I do.
Most addictive behaviors result in an after effect of self-disgust, poorer coping ability, and a greater psychological vulnerability. I take those feelings, and erotize them. You're a loser, you are a beta male cuck, you are a pathetic waste of skin with a tiny cock that will never please a woman.
I take those feelings and CHANNEL them back into your addiction.
you never had a chance.
Some of you reading this are not addicted, you are curious. You would think that would be enough to scare men off. (And maybe some do run, I have no idea). But many of you plunge neck deep in with Me, wanting that danger.
Danger makes your cock hard.
I am dangerous
Come on it. The water's fine. Being addicted to Me IS dangerous, but it is fucking erotic too.
Next on the agenda.  A new pay to view, a fun little slideshow especially for those that worship My ass, but most of My junkies will like it as well!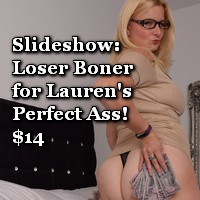 I have come to a decision on the Spending Report.
Every piggy who spends more than $250 in between posts will get a mention. (and I am planning more frequent posts, so keep that in mind.) Today's will be the last one to qualify with only $100.
So here is the lastest LONG spending report 🙂  And it's been three weeks, with all the holiday stuff, it's hard to find time!
First up is beta male bert, who hasn't been around for a while, but he's come crawling back, losing himself in pay to views. He spent $235 since last blog entry!
Huge Paypig Alert! Leg addict is getting more and more addicted to Me. (as he should.) the chat and photos together has separated him from $830 since the last blog!
My elegant foot love sent Me $110 in tributes one night. Mmmmm. We keep missing each other, and I miss our fun times!
I had $130 worth of fun exposing My exposure sissy! mmmm
Huge Paypig Alert!  My virgin sissy, princess gigi spent nearly $800 dollars on Me in the three weeks since the last post. mmmmmm
Helpless dave was about spending $113. I think he's due to really get hooked in
I have been learning all about titfool's penchant for cock and ball torture! I have had a boatload of fun in instructing him in all sorts of painful ways of self inflicting cbt torture. Mmmmm He spent $228 for our explorations.
I had $140 worth of sissy fun with My sweet slave sissy j.  We are due for some chastity soon methinks~!
Huge Paypig Alert!  My butler served Me so very well again! This time he spent $1190 on Niteflirt and around
$390 in Amazon shopping.  Still some more Christmas shopping to do for Lauren, so he and anyone else who wants to can step up to be a santa slave! (paycub?)
Footboy was also around, calling Me for $142 worth of seductive conversation!
PIG spent $141, as we have been missing each other.  PIG? Look for Me!
Leg tranced was also a busy chat and pay boy, this time I managed to arouse $220 from him. He's tranced and helpless for Lauren
HUGE huge Paypig alert!  Mind controlled john and I had a great time with Me egging him on to complete a couple pay to view series, followed by bonus fuckover emails.  This time period, john spent $1712. Mmmm. That's what I LOVE!!!!!!
New to My blog is quiet cuck, who quietly spent $159 on Pay to views.  Well done!
Earning a HUGE Paypig alert is egghead, who I cajoled, tranced and demanded to be sent cash, and got $589 from the addicted little addict. mmmmm
cucky phil squeezed in to get a mention for $104. I'm looking for you boy.
Back for more click and pay was paybot, spending $245. I do like seeing his name on My paid mail list!
and finally, I got to do a little more damage to the paypig I utterly destroyed, wallet rape toy. He sent $173 to Me. He already lost his home, and his credit cards  due to spending everything on Me. He says he will end up living in his car, but what I want to know, is why he thinks he should have a car?  He should sell it for Me! *laughs*  I'm telling you boys, I am dangerous.
Oh, and nylonslave?  Hit Me up, I have new pantyhose photos for you!
So, I'm hoping a scaled down spending report will create more blog entries. 🙂 we shall see.
Want to help Me shop for Christmas? I've got stuff I want to buy other people on My wishlist.
Go look at it and do your part!