There can be no doubt, that I am a sadist.  Even just writing that one sentence begins the arousal. The thought of causing someone pain for My pleasure simply makes me wet. And it can make Me cum too.
I enjoy all sorts of sadism.  Its very satisfying to cause physical pain, the swat swat swat sound of leather against flesh, harmonizes with the plaintive cries of My victim. Screaming as a result of what I do is tasty as well.
Yes, very arousing and enjoyable.
But the next day?  I'm not feeling the sub/slave's pain at all, although he/she might tell or write Me that they are still tender and can't sit, and that I admit, is erotic.
But financial sadism has a much yummier aftereffect for Me to enjoy.
After an evening of wallet rape, the slave ends up much poorer, and My bank account is enriched.
But the fun doesn't end.  I am able to continue enjoying My plunder of the slave's money.   I can buy stuff. I can use the money to support My standard of living.  I can waste the money on frivolous things.
And the next day, after you submit to Me, and sacrifice $$ to Me, you can feel it the next day.   The latte you have to pass up. The car you can't buy.  The trip you can't take.   The wife you can't buy flowers for.   The family member you can't send a gift to, the bill you can't pay.
And the more extreme it affects you, the tastier!   Do you have to sell your wife's wedding ring to pay the mortgage?  yay!  Do you have to cash in your life insurance policy to get your car fixed?  yay!  Do you have to take a second job so you can buy some groceries and pay down your credit card enough to call Me again?   Yes! Yes!
Financial sadism.  The sadism that just keeps on taking
.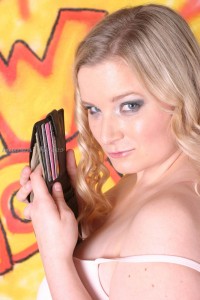 laurenrules

October 19, 2009 1 Comment
Being a financial slavery aficionado, and having a great many financial slaves serving Me in varying capacities, I have voraciously read all that has come across my computer, and talked for hours with money slaves about My fetish.
There has been a great deal written about what a "true" *coughs* money Domme is.   That a Domme that seeks to destroy a man financially isn't ethical or a real Domme.
I however, disagree. And as so often happens in fetishes involving edge play, (And taking someone into bankruptcy is certainly edge play) the practice has been demonized by those who would not practice it.

I certainly do not take ALL of my money slaves to financial ruin, but when I have that opportunity, I take it.  Much like a S/m Sadist who enjoys having a true pain slut under his whip, someone who hungers for the pain, needs the pain, begs for the pain, needs the tears and seeks out the sadist willing to dispense the needed intensity.  And as a participant in the BDSM scene, I'm well acquainted with pain sluts (And have done my share of edgy hands on bdsm play as well).
The extreme financial slave is someone who needs an accomplished financial sadist to have no mercy.  An extreme money masochist often is taken to the gutters more than once in a lifetime.  Those men often repair their finances for the sole purpose of being in a position to have a harder and more satisfying fall with a Mistress.  Life becomes a conduit for experiencing the maximum pleasure of this fetish.
And what does the Financial Sadist gain, other than the obvious money?
Power of course.  Money *is* power,  and there is little more submissive then forking over more money then you have to a beautiful Mistress who is getting off on the sacrifices and consequences of that exchange.
Recently many of you read of the continuing saga of Bankruptcy Boy J.   He really has nearly nothing left from his trip with Me into ruin. He's lost his home, his job, his wife, his credit.  He's sleeping on his brother's sofa and working at a Walmart.   He calls Me when he can.  Someone commented to Me that I shouldn't allow him to call Me anymore since he hasn't the same amount of money to spend, and that's what makes Me a "true" financial sadist, is that I want to HEAR how My raping of his money has affected his life.  I get off every time he calls Me, even if I'm not taking thousands a week from him anymore.
And the latest from Bankruptcy Boy J?   He's started sucking cock for money to finance his phone calls.  He told me in detail about his adventures being the suck toy for one man, and its only one man paying him for cock sucking at this point.  Maybe it's not true, maybe its all fantasy, but what fantastic erotic material for a financial sadist!
So do you want a Financial Domme who will make you give her a set amount of money that you can budget for like she was your mortgage or your car payment?  I can do that..but wouldn't you rather have the woman who can seduce or charm your car payment out of you, leaving you to scramble to readjust your life, so that you make daily sacrifices and suffer for Her?   That, for a financial Sadist…is romantic….and erotic.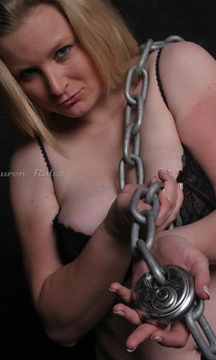 July 7, 2009 4 Comments