Before we talk about Fast or Slow Bankruptcy, let's announce the winning photo in March Madness!
This is the winner! And I'm not really surprised, you pigs LOVE POV photos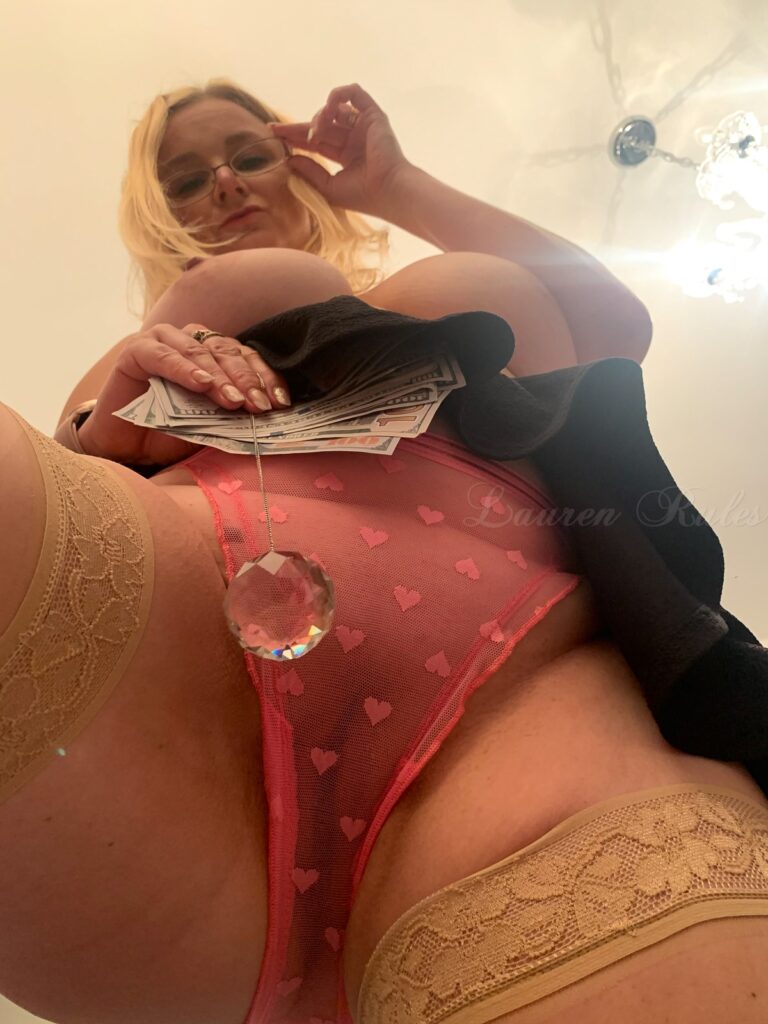 Now let's talk about Bankruptcy!
Fast Bankruptcy Pros
It's mind-blowingly erotic, soo intense, and unforgettable. That period of time will be forever etched in your mind.
Less agony as you wait to go bankrupt, you get the pain over fast. It's like ripping a bandaid off fast.
Nothing compares to the monster orgasms from fast bankruptcy.
It puts a lot of cash in My hands really quickly, giving Me options for spending it. (Hawaii or to the principal on the mortgage?)
you can move on with your life, your credit will eventually recover. Perhaps you will eventually get the chance to go bankrupt again! (After the legally prescribed amount of years passes)
Fast Bankruptcy Cons
It's over fast, and then you don't have the same cash clout to keep My attention
In the long run, you end up pleasing Me with less $$$
You are still addicted and need Me for a satisfying orgasm, but you can't afford it.
Slow Bankruptcy Pros
It lasts longer, as long as you can hold out
It gives you time to extend your credit card limits, to take out loans to spend on Me (Or to consolidate credit cards to do it again)
It builds slowly, growing to a feverish pitch that can last for months, or even years.
It gives Me, your dangerous FinDomme more money in the long run, like an investment.
You can change your mind before the end comes and try to save your finances.
Slow Bankruptcy Cons
It can be embarrassing in your personal life to explain the slow decline in your finances, and your ability to spend money on entertainment, meals out, and vacations. It can involve hiding debt from your spouse or lover. This may, however, become all part of the erotic pleasure, so it might actually be a PLUS.
The pain of being on the edge of cash ruin can be stressful. (I suggest eroticizing the financial difficulty, for example, jerking off on your credit card bill)
If you are fixated on bankruptcy, trying to do it slowly can be unsatisfying and you may need a faster route.
I'll add more to this list as I think about more pros/cons
In other news, My NF+ feed is really coming along. You should look at it, follows are free, and there are free posts, but only subscribers will get access to the good stuff. Click and follow-just hit the star at the top of the feed-yes you will need a NF account to follow (but you can look at the free feed without one)
And then? You subscribe for the good stuff of course!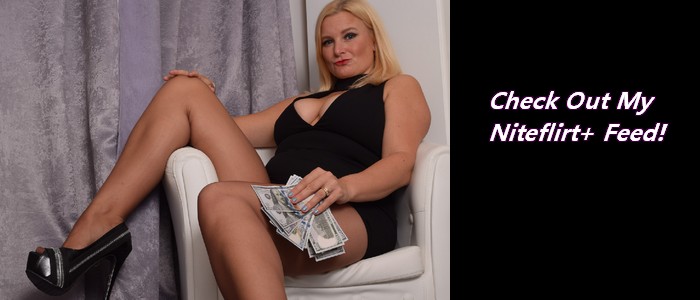 The Fuckover Report!
My good boy boomer spent $140 to get a mention on the blog. Hey boomer, you're due for another fuckover! And subscribe to the feed pig!
Huge Paypig Alert! My slave helpless dennis got some special training this week and he learned a valuable lesson. He spent $530 and I know he will continue to be a good slave.
My gooner hit the 1k level of spending and spent $188 the past two weeks. Nice!
Paypig Alert! It wasn't enough for jerk jockey to have been cucked and cash fucked by his ex-wife, noooo, he has to show up to get used by FinDommes. He spent $455 on Me getting used.
My good boy, j the junkie spent $135 to get a mention. I know the addiction is coursing through his veins, and we're do for a major session soon!
Huge Paypig Alert! My good girl marla shows Me again and again the extent of her delicious, sexy addiction. This time it cost her $650. I am thinking it's time for a sexy raise-the-rate session.
My helpess tool keeps coming back to pay more. This time around he spent $177
Paypig Alert! Just missing a huge alert was pigbait. He spends all his time sticking his numb little dick inside a fake pussy he made that I named madge. Slutty madge is getting nasty, and the payhog can't stop paying Me! He spent $474 and he also subscribed to My NF+ Feed, like a good boy.
I was very happy to have another session with My good boy, irish dope. This time he spent $202 🙂 Sweet!
Huge Paypig Alert! Another huge alert goes to special k. He spent hundreds on Me in a single session while his clueless wife slumbered in the next room. Who is the better Woman? We know the truth, special k, don't we? He spent $755
My good little piggy, cheekie, spent $157 pleasing Me this time around. Very nice!
Paypig Alert! My good girl buffy, really tried to stay away, but alas, she sacrificed $389, which I am happy to accept. She's on the slow bankruptcy plan!
My long term slave, quiet gentleman, spent $198 as a result of Me teasing him. I know how to get his motor running!
Paypig Alert! My good boy helpless dave came around, subscribed to My new NF+ Feed, and got sooo turned on by it that he spent $328 total pleasing Me. That's what I want! Good boy dave!
My good boy PIG spent $160. I have plans to make his addiction even WORSE!
My "w"simp spent $212, before trying to hide by deleting his account. But I bet he will return soon!
My good boy, Lauren's footlicker, spent $42 on Amazon and $102 on Niteflirt, totalling $144. Very nice! He also subscribed to My feed!
April 13, 2023 No Comments