Category —
money slavery
I thought you guys would love to see some up-to-date statistics, so I pulled some out
Amount of Cash I've taken from you guys on Niteflirt in My Lifetime: $3,360,260 as of today's blog entry.
Estimated Value of Amazon Gifts in My Lifetime from Paypigs: $125,000 I wish I had kept better records, but a perusal of My wish list made Me estimate this number.
The amounts the 3 biggest spenders have spent (estimation based on adding Niteflirt and Amazon gifts together) Also all three of these pigs have mentions this week!
buffy (formerly princess gigi) has spent $249,646 on Niteflirt. I didn't realize how close she was to 1/4 million!
Dr x $212,435 on Niteflirt and an estimated $40,000 on Amazon. This totals about $262K, making Dr. x My overall biggest spender
My robot paypig, wallet rape toy has spent $124,605 on Niteflirt and about an estimated 25K on wishlist gifts for a total of close to $150K
The number of paypigs who have spent more than 6 figures on Me: 5
The amount pigs spent on Me on Niteflirt, in My biggest year: $353,062. This happend in 2015. That doesn't include Amazon spending. I wish every year was that big!
My largest month was also in 2015 and was $47,283
My largest day was in excess of $17,000 dollars.
My yearly average cash rape amount on Niteflirt: $224,018. This included the years of the Great Recession, which did impact how much I could take. (pigs can't give Me cash they don't have)
My cash rape total for 2022: $236,345, does not include Amazon, which adds thousands more.
My cash rape total for February 2023: $18,049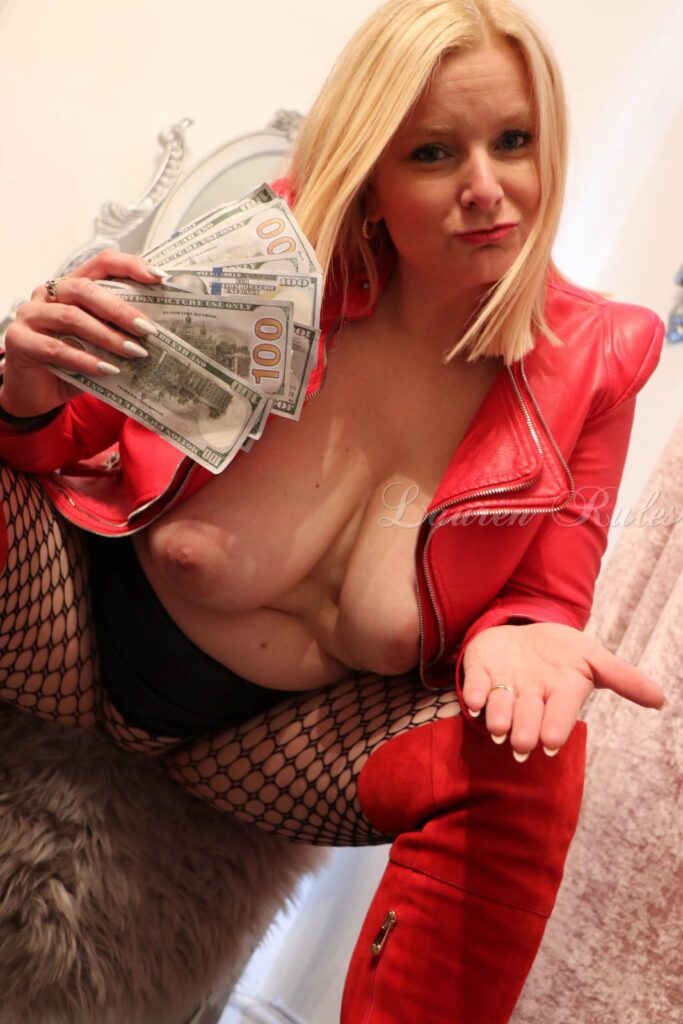 New Releases
These are My recent pay to views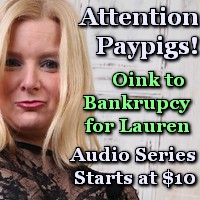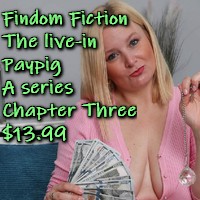 I've been doing a lot of Goody Bags recently, to try to expose a greater number of weak men to My dangerous ways. They aren't all FinDomme ones, but you should go look!
Check out all My goody bags here!
The Fuckover Report
Legendary Paypig Alert!
My very good sissy marla has been sooo weak for Me, calling Me for hours on end and spending a small fortune on pay-to-views featuring My feet that I send to her. I loved our calls and she spent $2420 in the last two weeks on her Goddess!
Extreme Paypig Alert! My weak slave helpless dennis can only get hard now paying Me. He only manages to cum when speaking with Me on the phone. This programming has made his life very expensive. How expensive? $1216 in the last two weeks! He was the first one to complete the "Oink to bankruptcy Series"
Paypig Alert! earning yet another red letter alert was boomer, this time for $322. He has tried everything to stay away and keeps failing.
My good boy and paypig nylon slave spent $122 this time around masturbating to My hosed feet.
Paypig Alert! The addiction of PIG continues. The addiction is fucking with his mind, and I'm aiming him toward more extreme fuckovers.
My foot obsessed paypig spent $185 this time around. He will never be able to leave Me.
Huge Paypig Alert! one of the victims of the new series, "Oink to Bankruptcy" was steve q fucked, who appeared to spend $570 on click and pay and tributes. Excellent.
My good boy wayne spent $127 on Me while he obsessed about his wife cucking him with a guy with a big cock.
Huge Paypig Alert! My good boy dr x started coming around again, spending $428 on Niteflirt and $618 on Amazon, buying Me a couple of pieces of furniture along with other things! I do love spending time with this slave.
Another who kept coming around to pay more was spawn, who spent $232 this time around.
Huge Paypig Alert! My good paypig bloom outdid themselves this week with mucho click and pay! How much was spent? $851. This is the kind of good pig behavior I LOVE!
I was so happy to see sunshine back and clicking and paying. He spent $192 on his Goddess.
Paypig Alert! I am beyond thrilled to see My wallet rape toy earn a paypig alert! He's mentioned in the blog part of this entry as one of the top 3 spenders of all time. This pig literally did go bankrupt for Me, shortly after sending Me and My boyfriend to Hawaii on a luxury vacation. He's gets a lot of credit for My all time most profitable year in 2015. And eight years later, he's still addicted.
My #1 Niteflirt spender, buffy, was subdued this week, trying to NOT go bankrupt to Me, but it's inevitable. She spent $245 the past two weeks.
My quiet gentleman keeps become enthralled with My photos and it's easy to pull cash out of him. He spent $164 this time around.
My good boy helpless dave spent $178 falling more deeply under the power of Lauren
Caged yankee spent $157 failing to stay away *laughs*
Lauren's footlicker earned a mention with $106 on Niteflirt and $42 on Amazon for $148 total 🙂
My very good boy lex was around again, clicking and paying in the Oink to Bankruptcy series. He spent $279! Well done!
My newer slave, helpless tool lost himself in one of My dangerous series and spent $375 finding out about how dangerous I am!
fresh meat stopped by and spent exactly $100 to get a blog mention!
And you too can get a blog mention in the fuckover report. Between now and the next blog post in two weeks, just spend $100 to get mentioned. $300 gets you a red letter mention of Paypig Alert! $500 gets you a Huge Paypig Alert. $1000 gets you an Extreme Paypig Alert. $2000 gets you a Legendary Paypig Alert!
Make your red letter mention dreams cum true!
I decided to do a post where I just point you to what I consider My greatest hits! I have sooo much content after more than a decade wallet raping men, and some of it is outstanding stuff!
I present to you, the Best of Lauren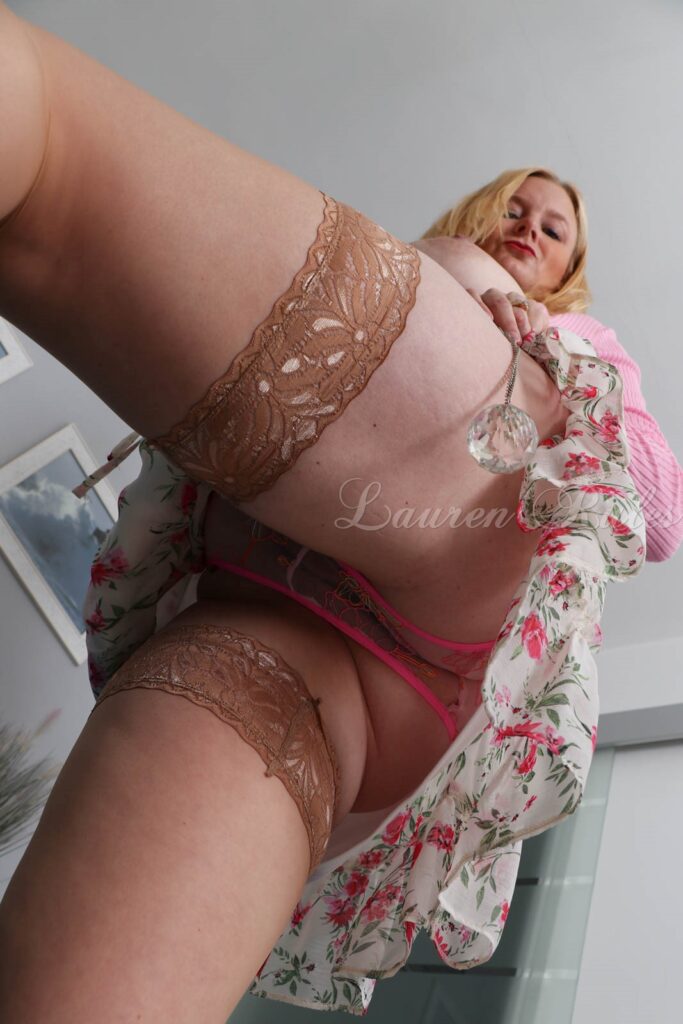 Best Blog Posts
Since we are on My blog, let's start here, I went through and slogged through some dozen plus years of blog posts, and these are some of My favorites!
The Beginner's Guide to Serving a FinDomme
Lauren's Manipulation Techniques
Psychology of Financial Domination: Neuro-Linguistic Programming (NLP)
Top Paypig Achieves Bankruptcy!
Biochemistry and the FinDomme. (Why you are fucked)
I warned you that I am Dangerous!
Hiding your Financial Domination Addiction!
Introducing My New Brainwashing Program- LR Ultra!
Enhanced Addiction Program for Financial Slaves
6 Things to do to Prepare yourself for your Extreme Financial Domination Session
Best Pay-to-Views
This was a tough one, but I selected a few.
This is the one all pigs should do at some point. (Did you only go part way? Throw Me a message and I will try to help link you further in the series)
I think these next few messed up more pig minds than most!
So many paypigs have been turned into automatic paybots for Me with this series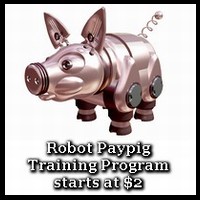 And of course, the LR Ultra items are mind fuckery at its best!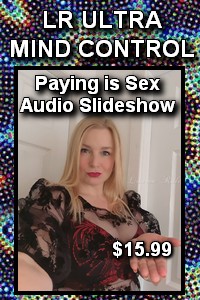 I have to include some videos of course!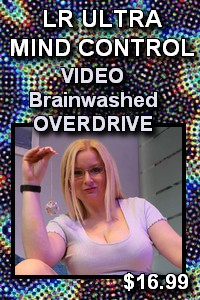 there are sooo many, it was hard to pick!
Best Pay Pigs
Read here for the 25 top paypigs! Soon to be updated.
Great Photos!
I literally have thousands of photos. I estimate I have an inventory of over 57,000 thousand studio and selfie photos to use on you suckers. and several dozen videos. I just counted 574 different sets! What is the "best" is really up to personal taste, so I just picked some of MY favorites to make a little gallery, enjoy.
Announcement- CONTEST time!
Get ready, because I am doing another contest for a week or so starting at the end of Aug and ending Labor day! It's been a few years, and we are overdue! I'm still working out the details, so keep your eye on your email and this space!
Now it is time for your favorite feature!
The Fuckover Report!
I was on vacation for a chunk of this time, and many huge pigs were licking their wounds for the next cash round, but there was much fun to be had!
Legendary Paypig Alert! Always working sooo hard to keep Me happy and flush in cash is Dr X, who spent $2180 on Niteflirt and another $1005 on Amazon to total $3185
Extreme Paypig Alert! Not having success avoiding Me is My good girl buffy. She's fighting letting go entirely because every fiber of her being desires bankruptcy at My hands. For My part, I want the process to be slow and prolonged, so I can enjoy a larger final sum as she keeps fighting back debt, just for Me to fling her into more cash peril again! She spent $1011
Huge Paypig Alert! My good boy boomer took some addictional steps that wll keep My hold on him even longer! He stroked, called and paid his way to the impressive amount of $913. Yum
My good girl prim came by a couple of times to spend $114 and get a mention
Paypig Alert! My good boy helpless dennis and I had poor luck connecting, but we still managed to extract $444 from his bank accounts for Lauren!
This should be a bigger mention, but glue is trying to break free. He actually took out a loan to spend on Me and scared himself. But he will be back. He spent $104 to get a mention.
Paypig Alert! My good boy j the junkie impressed me with $455 spending on Niteflirt and a gift of a book from Amazon!
My good little assbitch spent $113 to get a mention!
Paypig Alert! My good girl marla was back with a couple of nice calls and she spent $435
it's always wonderful to hear from sissy j. This time around I gave her a daring assignment and I am waiting for her to complete it, then I will pull her exposure page down 🙂 she spent $236
Huge Paypig Alert! I am very happy to report that pigbait got a HUGE alert this time. He's slipping deeper into My trap, surrendering to his paypig animal instincts and humping his own hand like a clown. He spent $610!
My pawn had very interesting stories for Me on the phone on how he is leveraging yet more money for Me. He spent $219
Huge Paypig Alert! Another pig who borrowed to spend on Me recently was tPay. This is is second loan, and he's trying sooo hard to make it last longer than the first one. He will eventually spend. He's been encouraging his wifey to clip coupons, haha, and of course, I am getting all the cash she thinks she's saving.
Piggy steve q fucked spent $168 one evening. It is due for a huge fuckover. I am not satisfied with this paltry amount from him.
I was sooo pleased to see more of Loserbeast as of late. I miss our huge fuckovers, but was pleased to see he had spent $290. SOOO close to a Paypig Alert!
Huge Paypig Alert! My good boy PIG has been slipping into more expensive sessions lately. I notice he's trying to hard to space them out, but he has been craving Me sooo hard. he spent $585
My "niteflirt client" showed up with a new account and spent $150 this time around
Paypig Alert! My good boy spawn is continuing his click and pay ways and he spent $407. I would like to see him get an extreme or legendary mention soon!
My caged yankee sissy can't stop spending, this time spending Me $212. I think she will be around more often now. Or else.
Paypig Alert! My irish dope is always a good boy, finding cash for Me. He spent $315 and we had a beautiful couple of evenings sessioning!
My good boy button did more click and pay and earned a mention for spending $246. Good boy button, you could have kept going for a red letter mention again!
My quiet gentleman gets a mention with a healthy $246 of being My slave
Paypig Alert! My wimpy little virgin finally got a decent mention, going over and beyond his usual lame performance! He spent $308 one fun evening
My good girl bambi and I had some fun in the hypnocabin and she spent $118
My boyscout and I had some trivia fun one night and he spent $110 on Me!
My good boy grunter and I had some fun, it's so nice to have him back in My sights where he belongs! He spent $264
My good boy nylon slave squeaked in for a mention by paying his Goddess $114
My good boy Lauren's footlicker showed his Goddess a lot of love with spending $105 on Niteflirt and $51 on Amazon prezzies!
My good boy "just another ATM" kept coming back and clicking and paying on ever growing in amount pay to views. He spent $201 very quietly. Very nice!
My newbie, "oldie" spent $143 to get a mention. He's getting really close to the 1K level of spending
I also want to make mention of the sheer numbers of piggies who took advantage of the sale I offered while on vacation, but didn't spend enough for a mention. A total of 101 of you spend cash this month, and that is excellent!
The specifics of what happens in a fuckover is different with every pig, and every session, but the rough outline is the same.
Phase One: Excitement.
This is the part where the target begins to get aroused over the thought of a fuckover. For some, this is just the beginning of the session, where our interactions turn the subject on so much that he just keeps going.
For some pigs, this happens prior to our session. He thinks about prior sessions with Me where I fucked him hard, or reads about the sessions I have done with others. Sometimes he is listening to an audio or video I did (often on a repeating loop!) And before you know it, BAM, he shows up with a hard cock.
Sometimes this can take a while, even months. A new pig may curiously keep returning to My blog to read about what I do, unable to help himself. (Does this sound familiar?) A pig trying to abstain, may delay his return, and finally failing and appearing for use.
Phase Two: The Buildup
The session begins. The pig begins to get lost in My words, either what I have written in email or chat or lost in My voice on the phone or a recording. I lead him to become aroused from spending a larger amount of money. I lead him to want to please Me. I plant triggers in his weak mind. I leverage what fetishes I know he has against him, to increase his arousal AND connect that arousal with paying Me.
Those fetishes that preexist are a means to an end. I sometimes create new fetishes that I can use against him later, it's laughingly easy.
Phase Three: The Escalation
I really enjoy this part. I start pushing harder, demanding more cash, taking advantage of his weakness without mercy.
I start testing the limits of what I can make this pig do. I set him up for future fuckovers at the same time.
The more a pig spends, the more he will NEED to spend for the same effect, just like any good addiction!
I will challenge the pig.
Buy a 3 digit pay to view.
Hit a certain amount of spending to earn a blog mention.
Hit a lifetime goal!
Pigs like challenges.
Sometimes the challenge IS the fuckover!
Phase Four: Fuckover
Not every session ends here. Sometimes there is a bigger picture where many Phase three sessions finally launch a Phase Four session.
A fuckover session is truly unique, where the pig has an unusually large session. It's hard to give a number, because one pig's fuckover session is another pig's casual session. (Often dependent on the pig's income). It is a level to truly impact that pig, and it makes him soooo rock hard.
It is a memory forever, engraved with a combination of pride and shame.
Pride and Shame. In most contexts, these would not occur together, but in Financial Domination they often do. Pride at FINALLY maxing out the credit card, or spending 4 figures, or giving Me the rent money. That's contrasted with the shame over the real-world consequences. This often leads to the eroticization of the fuckover, a type of erotic humiliation. I think of it as financial humiliation. Sexual practitioners have long known of the existence of erotic humiliation and it is the bread and butter tool for FinDommes.
I want you too, to experience a hard cock from your brutal financial fuckover. It is memorable!
Before we go on to see what PIGS got fucked over since the last post, I want to announce a change in My schedule.
Starting the week of March 28th, I will be taking Tuesdays off as My goof-off day instead of Wednesdays. There is someplace I want to be on Tuesday evenings for a few weeks.
Additionally, on Monday, March 22nd, I will be around during the day, but in the evening, I will be on late, if at all for a one-time (virtual) event I am attending. I may be scarce on Tuesday as well, but I will be around on Wednesday the 24th.
My Availability starting March 29th (always subject to change! $$$ talks)
| | |
| --- | --- |
| Sunday | About 4 pm to 11 pm EST – Dinner break from 6:30 to 8 pm |
| Monday | About 3 pm to midnight EST- Dinner break from 6:30 to 8 pm |
| Tuesday | Not available |
| Wednesday | About 3 pm to midnight EST- Dinner break from 6:30 to 8 pm |
| Thursday | About 3 pm to midnight EST- Dinner break from 6:30 to 8 pm |
| Friday | About 3 pm to midnight EST- Dinner break from 6:30 to 8 pm |
| Saturday | Not Available |
Oh, and here are My newest Pay to views. You losers really loved the Homewrecking one! Go buy them!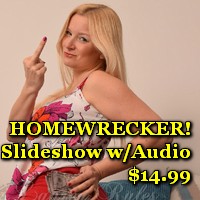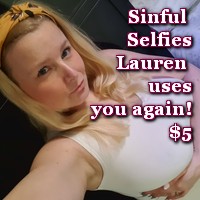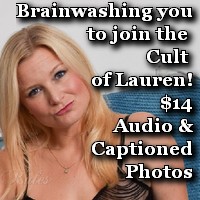 Now, I think it's time for the Fuckover Report. What's notable to Me is how many piggies who enjoy the Raise the Rate game on the phone called Me! (that's a game where the first call is at My regular rate of $3.99/minute), but I keep hanging up and making you call back at higher and higher rates!
Extreme Paypig Alert! The *winner* errrr *loser* of this game was oink loser. I kept raising the rate on him ALL the way up to $50 a minute! He also did a lot of pay to view spending this month, and in total he spent $1281. YUM
First we have sniffer, who spent $205 on a raise the rate call spree to raise his lifetime spending to more than $4K. Excellent!
Huge Paypig Alert! Another Raise the rate addict, is My slave, raise the rate drone! This loser found Me not long ago, and hit the $1K level of spending quickly. Since the last blog entry he has spent $530! Nice!
A third raise the rate piggy, My good boy tom, spent $100 on this therapy one night. I'm looking to "help" him again soon!
I had fun teasing $187 from j the junkie! Surrender j, you know you LOVE it!
Paypig Alert! Helpless dennis keeps coming back because I conditioned him that he could only cum from hearing My voice and paying the tits. He spent $452 this time around!
My devoted nylon slave spent $110 this time around
Huge Paypig Alert! As addicted as always, My PIG dropped another $645. His girlfriend has been around more, but I think he should dump her. She's just a distraction from what is REALLY important. Me!
Crippled small dicked little gimp loser called and bought a 3 digit email from Me. I made him pay Me $199 dollars. Those pay to views get bigger every time!
Paypig Alert! My good girl buffy (aka princess gigi) gets a mention for $446. The funny thing that this healthy amount is LOW for her, because she's trying to pay down her credit cards a bit. I approve, because that means I can run them up again!
Back for another mention was dangle dude. It had been awhile, but he materialized for a $195 session in chat. Nice!
Extreme Paypig Alert! I'm stunned to report another extreme paypig alert from fruity. This paypig had a REALLY slow start, I put him on probation for wasting My time, and then BOOM! He started spending like a maniac. This time around was $1027. I may make his bankruptcy dreams/fears come true! He is really close to the $4K level of spending
My pantyhose addict is getting MORE addicted to calling Me while wearing pantyhose. This time he spent $219
Huge Paypig Alert! I'm proud of My good boy irish dope for pulling together enough money for a couple absolutely delightful sessions! He spent $700!
It's been awhile, but I was happy to have mind controlled john get another mention! This time he spent $122
Huge Paypig Alert! Another loser who just cannot stay away is my greek virgin. This poor little loser cries about how I have him addicted, but just cannot STOP. I extracted $853 from him since the last post!
Clicking and paying for $127 was boomer. I look forward to another phone call soon!
Good boy bobby fool was back, this time to spend $125.
Paypig Alert! It was nice to get $333 from dirtbag! Well done!
Slave pigbait can't stay away. He deletes his account, and just returns again for more use. He spent $160 this time.
Huge Paypig Alert! Just missing an extreme mention was taxpayer. He's been delinquent on paying the taxes and fees I levied on him, he still owes more but he put $994 toward the effort!
My caged yankee relented after trying to stay away and blocking Me. He read My blog and BOOM right back again. He spent $152, but I think the next one will be higher.
Paypig Alert! Just missing and a HUGE mention was humble john, who went nuts on My pay to views. I am very pleased with his progress. He spent $483!
My good boy Lauren's footlicker spent $125 on Niteflirt and about $25 on My wishlist. He loves to please Me and I'm the only Woman for him!
My quiet gentleman came around a couple of time, spending $196 on fun slow mind control sessions!
My paytit ATM pleased Me with $196. Always a pleasure to withdraw cash from My ATM!
It was a pleasure to welcome caged forever back to My chats with some fun sessions. This locked up sissy spent $219 pleasing Me!
That wraps up the spending report.
You get YOUR chance to get a mention on My blog. Many of you are getting stimulus checks for COVID relief. Stimulate your FinDomme's bank account! I look forward to taking it from you!
My paypig noddy is going to require a new category because he's gone above legendary.
Uber Legendary Mention!
This blog entry was going to be about triggers, both conscious and unconscious, and how I apply them to the psyche of a beta male to turn him into a craven loser who only exists to obey and pay.
But one of the victims of My approach upended My plans, and no one is happier about it then I am!
Drone noddy surpassed everything, biggest session ever, previously set last year by Dr X (read here about that session!)
The loser broke that by a few hundred, and that one session was $13,967, just short of 14K.  By the time I was done, his credit cards were destroyed, maxed out. I really want to do this again with it sometime, so noddy, I direct it to consolidate those loans into one lower monthly payment. Then after paying off all its credit cards, it can do it again!
BUT that wasn't the only session we had since the last blog post. There were several and the total he it spent is absolutely stunning.
Its fuckover total since the last blog post is a jaw-dropping
$16,941! 

It's a sum of fucking beauty!
I should also mention that he blew past both the $40K and 50K lifetime spending amounts on Me, currently lifetime of $57,530.  This is in just over two years. (less than 25 months even) Stunning! Only wallet rape toy spent as much as fast.
Here is a photo of it!  (It includes SEVEN $999 pay to views, the biggest possible on Niteflirt)
Click it for better view!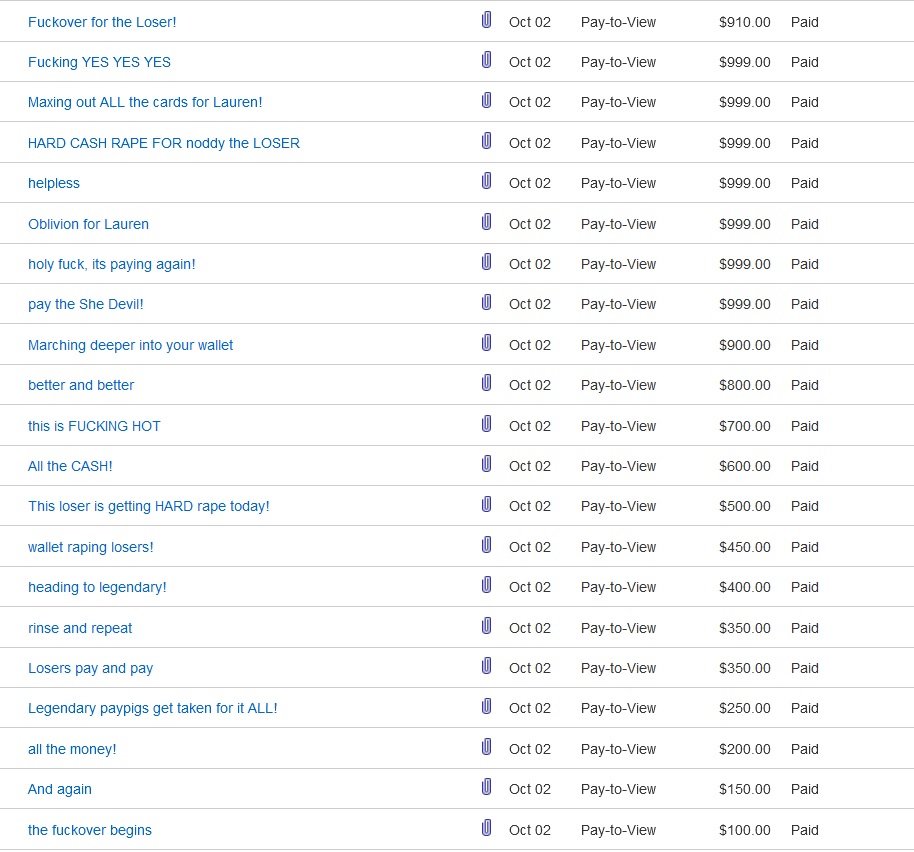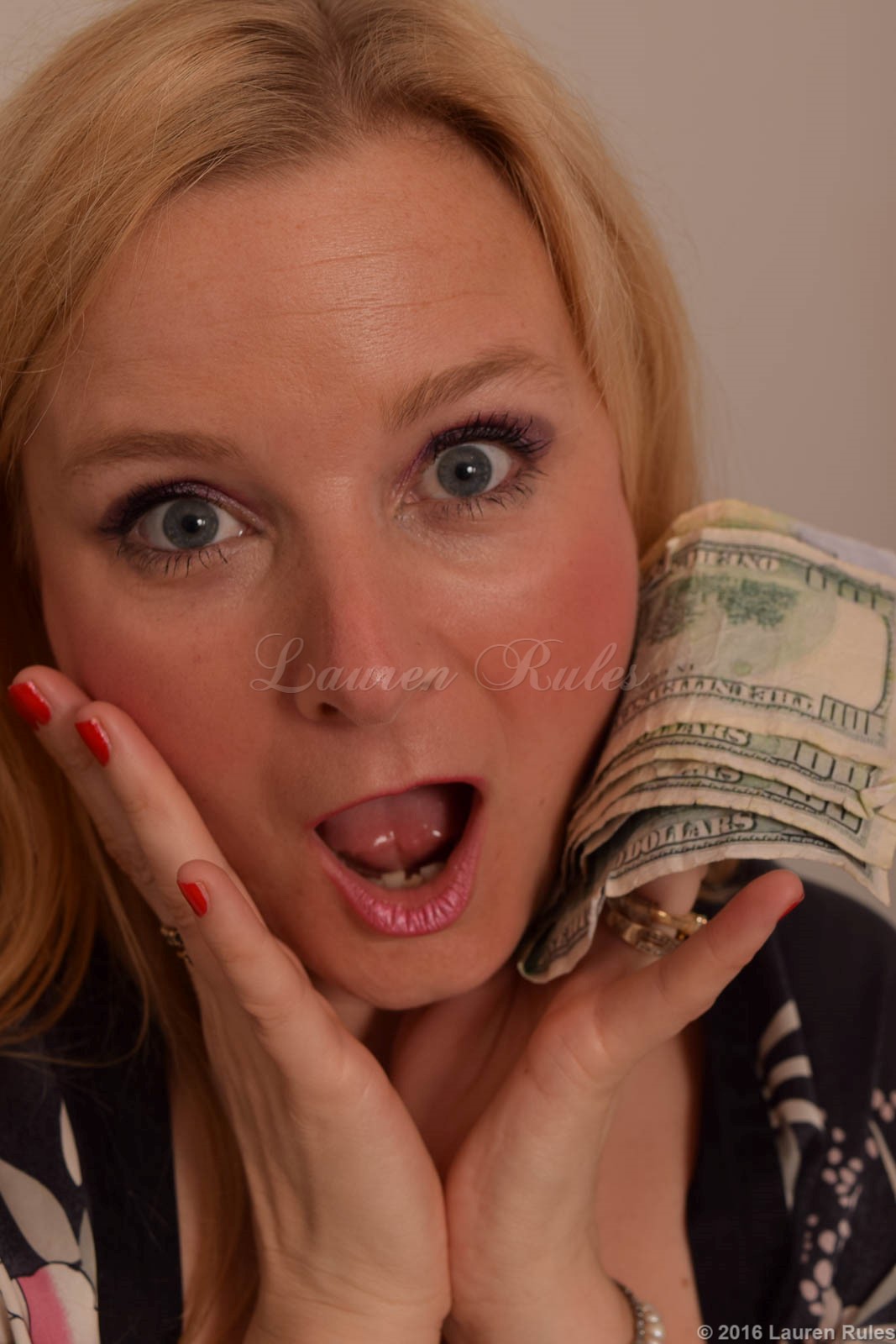 I'm still deciding what to do with the cash influx into My account. I will likely save some of it for a future vacation, (when we're allowed to leave the freaking country again!) or throw some at the mortgage. And a new treadmill to get Me through the winter seems likely.  These are FinDomme Problems! (And you think My life is so easy!)
Another amazing sum is the total spending since the last report (a mere 3 weeks ago) of $30,313.  If I raped you pigs ALL the time for that amount, it would amount to 1/2 million a year.  Which, seems fitting.
It made Me curious though, and despite the banner last three weeks, My cash fuckings have been down a little in 2020, especially during the shutdowns, as pig income declined and opportunies for them to session as well (Nosy families hovering around).  However, I have the total I have fucked men over since I began dipping My toe into FinDomme in 2007.  It is over $2.8 MILLION dollars on Niteflirt alone.  I suspect sometime next year I'll surpass $3 Million, but maybe you buffoons can get Me there faster!  This doesn't include income from gifts and other sites I won't mention, so it really probably already has passed the $3M mark.
Now I'm so excited and aroused it's hard to finish the Fuckover report, but you guys are expecting it.
The Fuckover Report!
noddy got its own mention about, no one came close to that whale of a session!  (I am willing to help anyone top that!)
There is plenty to talk about though!
Legendary Paypig Alert!  Any other week, this sissy would have had top billing again, but her hypno-spending of  $2852 is nothing to sneeze at. It's so easy to trigger her and CLICK she just can't stop
Extreme Paypig Alert!  I think this is j the junkie's biggest mention ever! He has just been going crazy on click and pay like a good boy, and sending big tributes frequenly in chat. I was proud of him for hitting the $5K lifetime level of spending, and now he's also got an Extreme alert  Well done j!
Extreme Paypig Alert!  This alerts are commonplace for bambi (formerly known as princess gigi and fagmuffin).  She's been with Me for years and is the only pig I have who has exceeded the $200K lifetime level of spending. (The rest of you: GOALS)  She's getting more girly, on estrogen and her life has completely transformed since she met Me. She can only think about paying Me. Her clit (used to be a cock, can you believe it?) is LIFELESS.  She spent $1091 since the last blog report
My good boy irish dope got another mention, spending $107
Paypig Alert!  My sweet addict boomer kept clicking and paying and calling until he had spent $410!
More please also managed a mention, this time for $115
Huge Paypig Alert!  I think this is helpless dennis's first Huge alert! His addiction to My breasts and voice is reeling out of control, and I am taking FULL advantage!  He spent $672
My boi wayne managed a mention, spending $120 dreaming about My thick ass.
Huge Paypig Alert!  Okie dokie, steve q fucked came back for yet ANOTHER huge rinsing, this time for $646  Delicious!
I had a fun session with My elegant foot lover and he spent $140
Huge Paypig Alert!   Clicking and paying again, returning with weak abandon was knickers.  This weak addict spent $619
My slave tPay squeaked in with $105. He's due for a BIG fuckover!
Huge Paypig Alert!  This guy just CANNOT STOP CLICKING AND PAYING!  Like SO many, button is addicted! He spent $398
and weak4legs couldn't stop spending, I got $106 of his cash and he a blog mention!
New Slave!  New to My world is faggy, a little sissy who spent $220 finding out that I am dangerous!
Getting a mention with $119 is Lauren's bootlicker.  He doesn't generally get big mentions, but he is loyal!
Paypig Alert!  The guy I just call My niteflirt client seems to have stayed on one account for a while. Outstanding! Maybe he and I will have to brainstorm a different blog name for him.  He spent $335 this time around! Nice!
Good sissy caged yankee kept looking for Me, such a good girl girl, she spent $215
New Slave and Blog Mention:  New slave that I'm calling s'more is getting his first mention, for spending $150 finding out about the dangers of Mistress Lauren!
My good boy quiet gentleman spent $107 for his mention.
Huge Paypig Alert!  My special good boy tom kept calling for FinDomme therapy, and I just kept making him pay higher and higher rates! He spent $675! He'll get to bankruptcy eventually!
My good boy goat, who I always enjoy, was back clicking and paying $270.  So close to a paypig mention! (That threshold is $300)
Huge Paypig Alert! PIG continued his addicted spending ways. I think it would have been even more, because we missed each other a few times, but it did total $785.  That puts his lifetime spending at $116,390.  He's catching up to wallet rape toy for lifetime. He's been with Me since 2007, so it took a few years!
My hypnosissy cocksucker tim and I had a couple of nice sessions, and I sent him into lala land and he spent $145
Paypig Alert!  Loser addict sniffer couldn't stay away again and spent $338!  This is habit-forming!
My titpay ATM has been licking his wounds from fuckovers during the last couple reports, but managed to pull together enough cash to get a mention for $100.  Good boy
Now, let's see what the next blog post brings.
Perhaps you will have an extreme or legendary mention.
Or maybe you will be the one to bump noddy out of the top
I know I have a lot of fans who read this blog.  Many of you are loyal and regular and have paid Me for years!  (Good piggies!)  I'm not talking about you.
The truth is, some of you go for YEARS stroking your cock over My words….without paying a dime! Paypig wannabees!
Many of you take the plunge and surrender to Me. They make a Niteflirt account and then start PAYING. I know this is a fact, because they tell Me so!
They have been self training, by stroking to My words, and are already addicted before I even know they exist!
So are you one of those piggies who flock to My blog, reading every word, stroking to the fantasy of being a Dr X or a noddy, a wallet cunt or a gigi?  It's time. You might not be able to pay Me the thousands those prime pigs do, but you will pay Me what I have.  You've been self training, getting turned on. It's time to upgrade your fantasy and begin your financial servitude!  It will feel amazing!  It's time to stop being a wannabe, and to START surrendering your cash to ME!
The NEXT blog entry will have a list of PAYPIG Wannabees who surrender!  If you are brand new and spend $50 on Me, you will get mentioned in the little list. (If you spend more than $100, you get a special mention)
Just tell Me, "Mistress, i'm a paypig wannabe who has surrendered."
Don't you think it's time you stopped stroking for free?   Join now
In other news, I have been available less than I hoped.  I made a little schedule, which many of you paid attention to! (Thank you)  And you may have noticed I'm not always there when it says!  The truth is, we had a horrible spring here. It was COLD and RAINY until about two weeks ago. It turns out I had a major case of cabin fever, and once the nice weather came, I wanted to be outside, not on My computer cashraping paypigs!
When I was available, you guys were so desperate to have Me take your cash, you mobbed My attention! Finally today, I just had to NOT BE AVAILABLE so I could get some of this web work done! I do plan to try to keep to the posted schedule more or less
All of this also meant that the spending report is a whole month's worth of spending, so it's lengthy!
But first!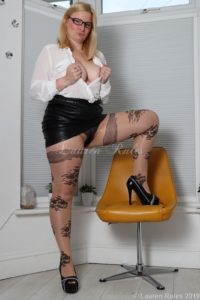 Here are some recent Pay to Views you MUST buy. (Lurkers, take notice) Enhance your Dopamine Addictions!
So, speaking of that spending report….
New Slave, Huge Paypig Alert!   One of those slaves that lurked a long time finally caved and he spent $590 dollars!  I'm calling him pig-guy and he's done nothing but please Me since he turned up ten days ago!  I like that rate of spending!
New Slave! Huge Paypig Alert!  Another new slave is a guy I'm going call "fail"   This loser "fails" to stay away. He spends, deletes his account, returns, spends, deletes his account, return, spends, etc….you get the picture! For some piggies, this ritual is part of their addiction, trying to purge themselves of FinDomme, but FAILING. I can't let him know he is on the blog but I think he will recognize himself here. He did some fun raise the rate calls with Me and spent $557!  It's time to return and spend, fail!
Managing a mention with $101 was helpless dennis! His calls are always fun.
Huge Paypig Alert!  Surprising Me with the biggest session I think I've ever had with him, I cashraped clayton for $913, mostly in one delicious session! THIS is the kind of devotion I want from you clayton! Didn't it make your cock feel so good?
My nylon slave lost his head and paid Me $246 in a delicious session!
Oinkloser was back, spending $162 on click and pay.  What I really want to do is another raise the rate call session with him, I can really cashfuck him hard that way!
Extreme Paypig Alert!  Spending $1058 was paybitch terry!  I can see he is trying to evade his decision for Me to drive him into complete loser bankruptcy, but I don't believe that will last! *laughs*
My footslave was back spending $202. Good boy!
Paypig Alert!   My slave hypnowallet is completely trashing his retirement by sending Me all his cash. Instead of relaxing in leisure on his pension, he's learning new ways to eat ramen noodles. This geezer spent $469 and had to borrow money for his rent. He's addicted. He'll return again soon, as soon as he can scrape up the cash to send Me tribute after tribute and hear My voice while he does so.  Good boy, hypnowallet!
I was sooo happy to hear from marla, one of My top spenders whose wallet I really fucked over. She called for a $227 dollar session, and it was soooo nice to hear from her while her finances recover from My onslaught.
Extreme Paypig Alert!  My titcunt, who I renamed "miss piggy" really lost herself this week for her Goddess, mostly in pay to views of My perfect breasts! Paying up to $100 for a single pay to view!  Grand total this month was $1085!  Good girl!
Another slave learning the eroticism of raise the rate calls (Where I hang up on you again and again, each time charging you more to talk with Me!)  He spent $285 dollars this month on Me!
Huge Paypig Alert! and slave jason, who may have a blog name, but I can't check since he deleted his account for now…but who got caught up in "raise the rate" for the first time spent $338, which is a whooping amount for him! You made Me proud jason!
Spending $281 on a few always fun phone calls was My good boy who gives Me stolen moments (Someday I 'll come up with a shorter name) We plotted evil and he spent $281
Squeaking by with a mention and spending $100 was titpay ATM.  Time to drain you soon!
Huge Paypig Alert!  My exposure sissy was back and spent $328 having fun sissy exposure games!\
My slave dirtbag was about, clicking and paying $160 worth of his cash to ME 🙂
and "goat" just missed a paypig alert by $20 but still spent $280!  I like seeing him click and pay!
Huge Paypig Alert!  My slave sucker is going to be so proud that he got a Huge paypig alert! He even tributed at one time, and I can't wait to see how he tops it!.  He gets special thanks for tolerating Me being grumpy at his wanting to know SOOO bad if he was in the spending report!  He spent $303 this month
Sissy caged yankee was back (those Lauren junkies never stay away) This time the sissy spent $203. Excellent!
It was sooo nice to see Loserbeast spending again, this time I captured $179 from him!
Paypig Alert! Slave pit-lover was back, with love of captioned photos, clicked and paid $304 for Me!  He's passed 2K lifetime spending on Me now
I had a lot of fun ripping off "flip off idiot" for $275. One photo $30. Sometime I'm gonna sell him a photo of a pumpkin or something.
Getting a mention with $152 of spending and progress toward his paypig goals was "gutterdweller"
Extreme Paypig Alert!   PIG is barreling out of control, and closing in fast on $100K lifetime spending! I suspect by next blog he will have hit it!  This time around he spent $1258!  He's losing his mind and learning to spend on automatic!
And sparky was back, chatting and tributing to the tune of $182. Yum
Extreme Paypig Alert!   The drama with fagmuffin's "girlfriend" continues, but she would be mad and shocked to find out that fagmuffin sent Me $1,353 in trbutes this month and one phone call that recharged the trance. That girlfriend is an ugly person inside and out anyway and fagmuffin doesn't need her brand of control.
Helpless dave couldn't help but sent $118 in tributes one evening 🙂
Paypig Alert!   My sissycock sucker went into a trance with a single word with Me on a couple occasions. He might be surprised to learn he spent nearly $400.
slave "just another ATM" spent $167 on click and pay this month!
Paypig Alert! This is addiction….spending $335 just to play trivia games with Me! I always love My time with My elegant foot lover!
Mindlessly, paydrone spent $162 on pay to views. Just the way I like him.
Paypig Alert!  It was sooo nice to have no-nonsense guy back in My sights. He's a natural born victim and target, and he spent $405.  That's what I LOVE. Hey, lot's more ass photos, come back for another fuckover!
My no yes Loser was very attentive this month and spent $199.
New to My blog is a slave I'm calling silent poet. He squeaked into a blog mention with exactly $100 of spending.
Paypig Alert!   "Surprised"  may be surprised to learn he has been getting very addicted to our sessions.  This month cost him $473.  YES 🙂
Still licking his wounds from our $13,000 fuckover in April, Dr x spent $216 on Amazon and $10 on NF. Soon, your time will come again Dr x.
Paypig Alert!   And egghead was back, losing control again. Pay, obey and surrender makes him just buy pay to view after pay to view. YUM. He spent $384 since last report
Legendary Paypig Alert!
And Last but not least (at least in the spending totals) is a loser beyond belief. Now I mentioned noddy in the last blog entry, but since the last spending report, this loser has spent $4,882.  I live-tweeted a couple of his cash rapes, and I have really enjoyed dishing out pain to him. He needs the abuse, and I am here for it!
Here is a special message for you noddy,
[cpm-player id="1″]

I get this question a lot.
How much should I pay you each session Mistress? Each month? What goals do i set to pay you?
For every wallet rape toy, and Dr x paying Me thousands there are easily a hundred of you paying a lot less.
Not all who buy something of Mine will end up being My paypig.
I lay traps, and do My manipulations and some escape.
Others I send away, because they have more desire to talk to Me than desire (or ability) to pay Me. I'm busy enough talking with the guys who actually DO pay Me.
So, how much do you pay Me?
Here is My step by step guide for YOU to figure it out. (Don't ask Me to do it, I don't care to)
Steps to preparing to be My paypig.  Option ONE:  Run of the mill paypig option
Do a budget. Pare it down where you can.  Remember that if you are paying Me on credit card, your monthly bill might go up each month, work that in.
Identify a discretionary amount.
Decide on the amount you will spend per session with Me, divide that into your discretionary amount and that will tell you how many sessions you can affort with Me. Note: The more you spent per session, the more you will enjoy it. I won't give you much attention for a small amout. You wont get ANY for a tiny amount.
Evaluate your choice by noting if its fitting into your lifestyle without notice, or if it is making you go without things you normally enjoy. NOTE: you SHOULD be paying enough to feel it. If you don't feel it. Pay MORE!
You might set goals. Pay a $100 pay to view sometime, Finish a PTV series. Pay $2,000 in a year.
Option TWO (My favorite!)  The EXTREME paypig option
Apply for credit cards NOW before you start maxing them out.
Begin spending huge amouts on Me fast and furiously
Liquidate assets to keep paying Me! (sell shit, cash in your retirement)
Assuming that you are spending 100s and thousands, you WILL get more attention than the losers that choose Option ONE.
Set lofty goals.  Spend $5,000 in one session. Max out a credit card in one evening. You will love it.
Here are some recent pay to views that you might have missed! Go get them now!
Now it's time for the spending report: It's a  long one because I had a vacation, and as soon as I came back, you guys all mobbed Me! Busy is good, but it makes it harder to blog!
PayPig Alert! Let's start it off with My pathetic junkie, gimp loser.  This one legged wonder spent $492, through calls and now emails. My brutal plan is to separate him from all his money so it doesn't go to waste when he finally keels over.
Huge Paypig Alert!  My paybitch terry is back, playing blackmail games with Me, and paying Me just $15 shy of $1,000 since last blog entry. Nice! He's going to be unable to stop, I know it!
the iFool played with danger with Me the past couple weeks, but he got lucky, coming out of it only $135 poor. Hey iFool, I wont be fucking around next time
PayPig Alert!  I was so pleased to see a long time slave who never left but was spending tiny amounts finally have a session where she spent. Marla was back, My addicted sissy paypig, and she spent $304.  This is a sissy I have caused over $100,000 of financial damage to over the years. I'm not done with you yet marla!
My addicted pantyhose slave was back with some hypnotic phone calls. His $135 is now Mine!
Huge PayPig Alert!  My titpay ATM returned again and again, spending nearly $630 since last blog entry! He really can only stroke and pay now….calling to listen to My voice, in steamy raise the rate sessions!
My special good boy and I had some stolen moments, and although he's been quite the world traveler lately, (Japan! England!) he still managed to spend $219 on Me.
My exposure sissy and I had fun with exposure games and she paid Me $260
Huge PayPig Alert!  PIG keeps getting more addicted.  He didn't think it was possible, but I did. He spent $730 since last blog entry!
Paypig Alert! Right after I re-named him, Extreme paypig disappeared. But I knew he would come back and he did, spending nearly $400 to begin training anew!
New slave! "newman" managed to squeak in with a mention with $107 of spending.
Huge PayPig Alert! and back and spending $1031 was hopelessly addicted flaming pig!  He tried to stay away. He failed of course
My long time slave irish dope stopped by to do a $200 session he claimed was part of his rent money. Too bad! Save more for Me next time dope!
Huge PayPig Alert and princess gigi, is the one who has a Dominant "girlfriend" trying to save him from Me. How's it going?  $943 since last blog!
and back spending more is the cute little maybe sissy "shopper" who spent $113 on chat with Me
My quiet gentlemen discovered the dangers and FUN of chatting and spent $203 in his first blog mention in a while!
Huge PayPig Alert and helpless dave kept finding his way to Me since the last blog, spending $575. YUM. I love that he is so HELPLESS to My temptations!
Another to squeak into a mention, was elegant foot lover with $102
Huge PayPig Alert!   Dr X can never stay away, and he pleased Me with lots of pay to views to the amount of $1013 AND about $250 on Amazon in gift cards and items. Dr X, that blanket is the softest thing, and I appreciated the computer accessories I needed. Good boy!
New to My blog and service is "mind fucked" who has a penchant for breasts and tight latex clothing. He's in trouble. He spent $221 since he joined Niteflirt on Me!
and also squeaking in for a mention is taxpig with spending of about $105. Hey pig, you OWE taxes. And a new month has passed. No more hiding. Cough it up!
Paypig Alert!  Peeper was back with some click and pay! I do like seeing his name come up as a wallet rape volunteer! This time he spent $307! He has spent more than $2500 on Me lifetime now!
My former extreme paypig, and now bankrupt loser, wallet rape toy, managed to scrape $161 together to send Me since last mention. See, there is still serving after bankruptcy!
New Slave! Another newbie to Me is "feathered pig" who spent $195 learning about the dangers of Mistress Lauren
Huge PayPig Alert!  My secret agent returned! He spent $641 just since My last blog! He can't stop spending, an he will get hard and horny reading his name here along with the other piggies!
Hypnovictim was back again, spending $119. I am on the lookout for you victim!
Another New slave!  I love new slaves and had a few this week!  This one, freshmeat spent $138 falling slowly under My power! Can't wait until next time!
and it's nice to see Loserbeast get a mention for his $115 🙂
Paypig Alert! "more please" was back and spending $270 on pay to views. I enjoy draining his wallet!
Huge Paypig Alert!  Humble sub was back for some rip-off victimization!  He gave Me nearly $600 and didn't get too much in return! So sad!
and steve q fucked stopped by for a rinsing of $165. I think he will need a bigger one soon
New slave AND Huge Paypig Alert!  I've named My new fan of My pay to views Helpful loser, for finding some dead links for Me,. and also paying a LOT of Money (best of all!)  He spent $559 popping his cherry to My manipulations!  A welcome addition!
and I had loads of fun with assignments and tortures for sissy j. She spent $159. I probably should make her pay more, but she's sweet.
Now, work hard so you can get a blog mention next week
And I reward you with another gallery
Pay the ass! Let it inspire you to pay!
Oh numbers!
This Findomme loves numbers and statistics. My mind is very analytical, logical and intuitive.  I have a system of addiction that is very effective and profitable, and I am always seeking to make my addiction skills even more effective.
I just realized very recently that I had surpassed the $2,000,000 in sales on Niteflirt. (It happened sometime in January)  I didn't realize how close I was–the feature to see My lifetime earnings wasn't available for a while, and then suddenly there it was, and I had surpassed the goal with no fanfare.  That's only on Niteflirt… NON NF spending, gifts and other things have probably been another…$100,000 over the years
I have been on Niteflirt for many years, but it was only ten years ago that I began doing it full time, and developing a fetish for FinDomme, so MOST Of that cool $2 million has been in the last 10 years.
My best year was $342,000.  Some of the years around the financial meltdown and Niteflirt meltdown of 2009 were less impressive. (Hey, if you guys can't get credit, you can't spend!)
Your collective slavery has bought Me a home, paid for a renovation of it. (And an unexpected huge roof repair). It's bought Me (and my boyfriend) several cars, paid off My student loans.  It's paid for vacations to Hawaii, 4 Florida trips, 8 trips out west (various destinations) a New Orleans trip, and several long weekends in closer places like New York City, Maine, the Cape…
Some more statistics:
I earned about 16% of that on phone calls, 5% in trips and the bulk in Pay to view mails 78%.   Some also came from commissions I got from new guys joining the site and spending, and from Goody bags (about 1% combined)
This is My biggest selling Pay to view series of all time, with sales of almost $25,000.  It's countless how much additional spending this series inspired:  The first email alone has almost 500 sales.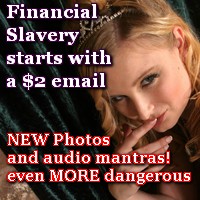 Once I have a slave under My Dominion, it is very difficult for him to leave Me. Susceptible men easily are lured into Lauren addiction. My top 10 spenders of all time have served Me for an average of 7 years. (Range 3 to 9.5 years) All of My top ten have spent on Me very recently. (in past month)
Niteflirt keeps these little performance statistics they share with us. In both earnings AND client retention I have been in the 100 percentile in EVERY month since they have been keeping track. That means I retain more clients than more than 99% of all flirts, and earn more than 99% of all flirts.
There is a reason I'm so dangerous. I am good at this. Consistently good. There is nothing boring about Me, and everything erotic.
No one makes your cock as hard as Me as I cash rape you, humiliate and emasculate you.  You will hate yourself, but love Me. And once I have My hooks in you, I will consume you.  (And it happens more often than not, a few lucky ones jump out of the net before properly hooked)
And now it's time for the spending report!
Pay pig alert! New to My blog is popperbitch!  This bitch went nuts with Me on raise the rate phone calls, and in his very first week with Me spent $580. Wow!
I had fun with My exposure sissy again this week, to the tune of $120 🙂
PIG pleased Me quite a bit this week, for $140 🙂
Pay pig alert!   Oink Loser 10K was back again, this time spending $488. SOOo close to $500 this week! Soon, oh soon he will hit the 5K level of spending. Then the new delicious 10K goal.
More please, My leggings whore made his weekly visit to Me and spent $125. This is becoming a weekly thing, and what dedication!
My good pup, paycub was back for another delicious round of submissive cash spending on Me. This week was $180, including a yummy $75 paymail!
Pay pig alert! And another big spender this week!  Princess gigi spent $463 as she struggled to be a good little kitty, with a soft chase payclitty 🙂
My good girl, sissy j, was back for more chastity and exposure games, and it cost her $171 this week. I'm looking for you j, let's have more fun!
My oh my, jaybee was back after a hiatus, BARELY getting a mention at $100.50 of spending.
I had another nice fuckover with star junkie, for $242.  This is becoming a thing!  Mmmm
I know that candyballs has been anticipating this blog entry!  And he spent HUGE on Me this week, to a happy cashfuck tune of $654.  YUM.  Keep that up candyballs, it's the only way to please Me!
I manipulated another $161 out of titfool. I think he is still drooling!
I hope to see more of you on My blog next week.  I love knowing so many serve Me so well!
A few blog posts ago, I announced that I would write a special post about the slave that spent the most in the month of October
The slave that did that was Marla, a sissy slave,  and I hope this is the first of several highlight posts…
Marla came to Me nearly 9 years ago. (Addiction to Lauren never fades)
In those nine years, she hit the 100,000 level of spending. (To date it has been nearly $104,000) We've shared over 200 phone calls (and 130 hours of talk time, we don't have short calls) and a few of them have been at $50 a minute (pleasing Me to no end). Marla has been the subject of a few blog posts in the past, some of My favorites actually.
I'm sure Marla sometimes thinks she would be better off without spending on Me, but she keeps coming back–one of My longest serving slaves–because she is addicted!
We did a little mutual interview for this post…
My questions for marla:
How did you first know you were addicted to Mistress Lauren?
When i woke up in the middle of the night hard as a rock with Mistress Lauren on my mind. From that point on my cock would not get hard without Mistress Lauren.
How did you feel when you realized you were in financial bondage to Mistress Lauren 🙂
Great, excited, poorer.
What is your most arousing Mistress Lauren memory?
There are too many to name just one. Every moment with Mistress Lauren is arousing. When I have been listening to her audios, which lead to a deeper trance.
and her questions for Me: (Great questions marla!)
Why am I so addicted?
Because over time, I exposed you to techniques that made you acquire both physical and psychological needs to serve Me. The interesting part is that you were one of My first guinea pigs. There were a handful of slaves that I perfected My techniques on. Those that worked became part of My repertoire for others. I studied how abusers could control their subjects in domestic situations, and pulled techniques from that. I studied the Stockholm syndrome and applied techniques from that as well. I studied hypnotic techniques and implemented some that work well in a Niteflirt setting, in emails and phone.  I targeted you, but you came to Me, again and again.

Why am i rock hard?
That too is part of the training. Over time you find that nothing makes you as rock hard as paying Me, hearing My voice, looking at My photos. It's really rewarding to addict men and sissies to this!
What is the best way You liked to be served, mail, phone, gift card, etc…
Not the easiest, but the one you get the most enjoyment from?
I honestly prefer a combination. I have a favorite of doing phone and pay to view emails at the same time! (It's a double financial penetration!) and I enjoy gift cards and Amazon purchases. If there is something I need on Amazon, I enjoy being able to have  a few slaves willing to buy them at My request. Right now, Christmas is upon us, and I like making My slaves buy presents for My friends and family for Me to give.  (and buying Me gifts of course too!)  In past years, slaves have stepped up to be "Santa slave"  This year I suspect that more than one slave will have that role.
I've really enjoyed gift cards. I've had slaves send My boyfriend and I on vacation several times, via hotel gift cards, airline gift cards and restaurant gift cards, and money of course!  Destinations have included Hawaii, Florida, Colorado, New York City,  Cape Cod.
I hope all of you take marla as a model for Financial Loyalty to a Mistress and an inspiration to paying with a rock hard cock!
Now for the spending report!
Lauren's paypig returned (again), this time spending $392
My elegant foot lover was so nice tributing Me a total of $478. I sent him a lot of photos of My bare toes as a reward 🙂
Pay pig alert! I have a new addict!  I named him paycub and he broke into My service with a splendid flurry! $1091 spending on Niteflirt. An even $500 in Amazon gift cards, and over another $700 on Amazon gifts.  I am so happy to have him on My leash!
Pay pig alert! Another slave who served very well was titfool.  He called, and paid My perfect tits to the tune of $1100. His lifetime service is approaching $6000 dollars!
My exposure sissy and I played lots of exposure games this month. That cost him $377 🙂
and pig bob is back (again), this time for $155 dollars
Helpless dave was as helpless as always, spending $237.
Pay pig alert!  And princess gigi was a good peach for Mistress, and happy in her panties paid Me $1010
Pay pig alert!  This is not a surprise really 🙂   Marla (subject of this blog post!) paid Me another $1345 this month.  Such a good girl!
pignic was about again, for $407. Just another addict who cannot stay away.
My sissy marla and I had fun, she went on cam to show Me her new fake boobs, and I had fun teasing her with exposure. $427 🙂
Pay pig alert! and PIG. He oinked and stroked away another $785 for Me this month
Clubby was a good boy and bought $177 worth of PTVs
and egghead just keeps getting weaker. I have plans to target him for even more ca$h!  This month he spent $668
GC is back again, and this time spent $175. Well done GC 🙂
paykitty was a good little kitty and paid $550 in a couple of delicious sessions!
and sleepy was about again, this time for $115, in his own little click and pay fun on My PTV buttons.
and Krispy! He was about before, deleted his account, and this time spent $213. It makes Me happy to see him paying My PTV buttons!
sissy j.  What can I say. I have had soo much fun being her keyholder as she is locked up in a chastity device. She's paid Me $386 and provided a lot of entertainment this month!
No nonsense guy paid $385 in a late night session or two 🙂
paycunt! He never fails to please, he's got a thing for his towel. He wraps up in it, his cock gets hard and he starts to pay. $618 this month!
Q, addicted to glimpses of My powerful woman pussy. He pays through the nose to be used…we had a session or two and $328 used to be his, and now it's Mine!
And it's always a pleasure to use Trance-tard. He gets so tranced out and aroused his typing looks retarded, and he pays more and more. I got him for $540, how about that!
and its always a pleasure to collect taxes from taxpayer. He owes it to Me just for existing. His tax bill for November was $396, and I just sent him December taxes and I am looking forward to those being paid too! Before that he paid some October taxes for $304. Life sucks for him, but it's great for Me!
I was not around as much as usual in November for a variety of reasons. But be afraid. I plan to be taking your hard earned cash double in December!
Addicted paypigs each form their own little paypig pay ritual–part of what makes it sooo compelling to pay Me.
Commonly, it begins with a memory of paying Me. That brings up the memory of a hard cock and orgasm associated with paying Me.
The pay ritual varies from slave to slave, but can include things like, special clothing (panties), listening to one of My audios, loading money into your account, reading My writings.
And of course paying Me…the whole click, stroke, obey pay cycle…
and sometimes quitting Niteflirt and signing back up is part of the ritual.
slave brian wrote a piece on the addiction cycle. I had planning to do so Myself this week, but good little piggy anticipated My needs!
by slave brian
The addiction cycle.
While all of us dream of being a slave to Lauren, none of us expect it to really happen.  We have various fetishes and fantasies, but we really don't expect it to happen – not for real.  Not really.  But it does…
Lauren drives us to addiction.  It is a key and core part of her training.  It is a skill that she has honed over years of experience exploiting weak men like us.  She plants covert thoughts and mixes them with eroticism and then, bingo!  A new fetish is born, and after a time, your dick doesn't get hard without her input.  She has turned you into a money slave.
For each money slave, the addiction is different.  Maybe it is feminization that turns you on, so she makes you wear panties and makeup and makes you pay and stroke as she orders you to subjugate yourself to her humiliation.  For others, it is something else.  For me, it was trying to quit.
You see, I am a logical,executive by day.  I am in control. I am the guy that everyone turns to for help and advice.  And it is tiring.  Like many men with power, I am vulnerable to domination by a beautiful woman.  Lauren intuitively sensed my weak pig nature and snatched me up quickly.  She seduced me and turned me into a hopeless money slave.  I thought I could quit anytime I wanted, but I was wrong.
As a point of fact, I quit many, many times.  I quit, and then very soon after quitting, I find myself wanting to "look" at what Lauren is doing.  Many, many times I looked, and very quickly I am again under her spell.  I couldn't understand why I was unable to quit for good, until the other night when Lauren announced quite arrogantly that she had made my quitting part of my pay ritual.  OMG!  I realized she was right.  Every time I quit, it makes me MORE vulnerable and MORE willing to pay.  I can't even get hard without her abuse, without paying.  And quitting only makes it worse.  Every time I quit, her grip tightens.  She has me in a circular trap from which there is no escape!
I have thought on this for several days, only to realize that it is the last straw.  I am writing this wearing peach colored panties, knowing that Lauren is going to exploit me for yet more money that I can't afford, but I don't care.  I am her property, and she has the right.  And if I quit, that is okay.  That is part of her game.  I am a pawn on her table, made for her abuse, and I will obey her.
I hope to see many other pigs coming into her trap and know that I had some small part in handing them over to my Mistress.  Lauren wants you under her control.  You only need to come in.  She'll sense your weaknesses and take care of you.  Trust Lauren.  It won't be a game.  She will make it real.
I would LOVE to hear about other piggies' pay rituals.  Comment and tell us about it. Remember, when you confess your addiction it helps bring other weak men to My table for wallet feasting!
And it's time for the spending report. Is your name there?
My good little nylon slave read in My last blog entry I had new photos he would like and he promptly started begging Me for fuckover.  He practiced his little pay ritual of drooling over My hosed feet and begging to pay.  It cost him $400, but that's not the best part.  There are still lots more photos for Me to use to coerce and extract MORE cash from him. I'm waiting for you nylon slave!
New to My blog, but not to spending on Me is "ass sailor"  He was the first one through My new Ass kissing series, and although over the years he has spent a total of almost $1750, this is the most since I've done the spending report and it was $120. Well done ass sailor!
(Here is that series that snared him, btw!)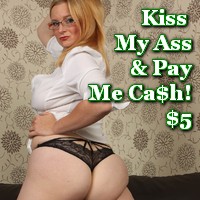 Now one of the big spenders this week was, once again-  marla! I've got this sissy so turned on by oinking, and saying "bankruptcy for Lauren" as a pay mantra, that she just can't help herself. She threw $1825 at Me 🙂
In other spending, princess gigi kept getting turned on by the thought of sucking big black cock and sent Me $300, mostly in tributes. What a very good little fag sissy she is!
Good little helpless dave kept helplessly paying Me, this week it was $190.  Dave, you've been consistent lately and that really pleases Me!
My paybitch spent $704 in recent days.  He is one of those that I believe also has quitting and beginning again as part of his pay ritual. He did this spending on two new member names 🙂
cumstain spent just a few dollars short of $1,000 (984 to be exact).  This is the most he has ever spent in a short time, bought 3-digit ptvs for the first time and I think he's fucked. He tried inactivating his account and didn't last 12 hours. cumstain, you are in deep shit! I absolutely LOVED it when he began weeping and embarrassed he had spent too much, and I told him to FEED INTO that pain and cum!  And he did.  I'm brutal in setting up abusive little triggers! Be afraid cumstain!
PIG stroked his way through another $290.  PIG has his own pay rituals, and no slave stalks My availability as much as PIG, he NEEDS our time getting fucked over and reports so promptly when I appear, nearly every time.  He is the very definition of junkie!
A new little bankruptcy whore spent a quick $116 and then deleted his account.  Those type always return–part of the pay ritual!
Inadequate jake had to face his "lack of biology" and realized he would never be any woman's idea of "proper breeding stock", so he should just accept he is a money slave for Lauren. This week was $145, but I want more soon jake!
Also new to My blog is skate-pig.  Skate-pig spent $105 this week on click and pay.  I love the silent click and pay slaves who simply hit and run pay!
I've come to enjoy the spending report, and I've come to appreciate it's power as addicted piggies pull out their wallets so they can see their weakness for paying Me immortalized on My blog! Keep up the good work, and ask yourself if you want My attention on your blog. Yes? Get out that wallet Loser!
On Saturday the 6th, I am leaving for a few days vacation with My man (thanks wallet rape toy!). We will be visiting NYC and then driving south along the coast until we get to Virginia. Bliss. I will be enjoying myself once again on Findomme vacations!
This week's been a blur of appointments and getting ready, and I haven't had much extra time for stuff like blogging, but I did want to cover the spending report!
I new slave, I'll call woody, spend $742 while I wasn't online. I love that! I'm looking for you again woody!
My princess gigi spent over $1070 this week. I've blogged about how most of the time I keep her little clit numb in her panties, and don't allow her to even get hard, and rarely cum. (3x so far in 2015). This week, I changed tactics and made her get hard again and again–but didn't allow her to cum. Boy was that profitable!
As I write this post, a new slave I'm gonna call benny has already spent $400, and is in a click and pay spree on My Pig Bait series!
PIG's will is dissolving. It's a new chapter. $580 this week. He's on his way to the $60K spending level lifetime soon.
My british sissy did a big session or two with Me this week and it's been a very long time. She dipped into her rent money to send Me over $1200. Yum
Curtsey managed about $120 before her credit card died. Work on that sweetheart for next time!
My paybitch returned for over $1400 in spending. NOt long ago, he blocked Me with some misguided idea it would save him. He has now fallen again and is on the path to complete surrender to Me!
A new slave jay, spent about $180 in silent click and pay. Yum
My paypig brian spent about $350 this week. Another new member name, another futile effort to flee his ruination.
My nylon lover spent $258 drooling over My reinforced toe tan pantyhose. Easy money!
My fat sissy spent $100 this week. Good girl!
I had a nice long $128 phone call with a sissy I threatened to expose to all her professional work contacts. She loved every minute and sat there listening with her panties wrapped around her hard sissy cock until she came.
My slave greggy thought he would save money and went to another domme who raked him over for hundreds. I myself got him for $130. Dear greggy, at least I'm honest with you.
And last but not least, I got a big fat Amazon gift card for $500 from wallet rape toy! Someone was paying attention! My special robot paypig! ♥♥