Category —
Uncategorized
Before I talk about your Paypig Stroke addiction, I have some announcements!
First of all, I made a decision where I am going to be available and logged on for calls a little less. This is because I want to make more amazing CONTENT for you! Recordings and pay to views and blog entries! It will be everything you want from a Financial GODDESS who exudes Greed!
Change in schedule for next week, I'm trying get stuff done so that I have new content to use to cashrape you guys with!
Week of July 1st
Sunday look for Me from about 6 pm to midnight
Monday, Tuesday and Wednesday I will only be on from 8 to midnight (actually Wednesday might change, so feel free to look earlier)
Thursday is 4th of July, so I'm not really sure yet…but check for Me
Friday from about 1 pm until I drop from fatigue, with a dinner break
No Saturdays as usual!
Oh yes, your paypig stroke addiction!  The big problem you have, is that you cannot keep your hands off your dick.  This has caused your problem, your FinDomme addiction.  You could have taken up basketball or theatre or volunteer charity work, but instead you have made a hobby of stroking your dick to what you find on the Internet.  Any problems you have as a result of it are COMPLETELY self created.  It's natural for a predator like Me to take advantage of your addiction.
You are a victim in search of an abuse, and I AM HERE FOR YOU!
I'm not screwing around.  So many victims (read feedback here) can confirm that I am dangerous, I set up vulnerable men and take advantage of them while they are weak.  I am a drug and you end up doing it again and again!  Addiction: glorious, dangerous, erotic, scary addiction!
But I can't really make that happen to you, you think. That. Is. Not. Possible!
Really?
Check out this series!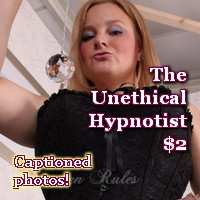 That's an older one….and let Me take a moment to highlight newer ones!
You will obey and surrender cash to Me!
Now on to the spending report, the feature My pigs LOVE.
I had a request to do a report of My TOTAL Spending with the cumulative amount from all you pigs (not everyone hits the $100 threshold after all).  So even though it was a little lower this time than usual. (yes really), and I have no intention of ALWAYS doing it, I will do it for this report.
It was $13,770  since My last spending report! *laughs* Well done pigs!
Now let's start of with loser noddy!
Legendary Paypig Alert!
Piggies, get ready for a cock hardening story!
I had cashraped noddy so hard recently, he was tapped out and hitting his credit card limits (A side effect of Lauren Addiction Syndrome!)  Well, last Saturday he got a letter in the mail from one of his maxed out credit cards that they were going to raise his credit limit by $4,000!  So you know what any self respecting extreme paypig would do?  He got hard immediately and sent Me a tribute for $100 to tell Me! Well I normally don't log on Saturdays, but I happened to be home and I KNEW that he was weak and I could fuck him over really brutally.  Within a few minutes I had $1400 of his cash and a promise to fuck him for MORE again soon.
Well soon happened last night, and while on the phone and live-tweeting it I took him for another $1875!
Since the last spending report, this old fuckwad has spent $3583 on Me! $3275 was since the credit limit increase, so I figure that between that and freeing up credit on the card, the pea brain is good for another $1K fuckover this week.   Easy credit cum, easy credit go!
Extreme Paypig Alert!  This is a recently new slave who has been pleasing Me like crazy! He was pig-guy on last blog beause I was trying still to figure out his new name. Well I am officially changing his blog name to "sunshine".  He is a ray of sunshine when he sends Me tribute after tribute!  Since the last blog entry, he has spent $1932, mostly in big tributes just to let Me know he's thinking of Me. So sweet!
A few enjoyable phone calls with My slave who I spend stolen moments with plotting fun! He spent $225 this period.
Paypig Alert!  A shopping slave, weak bitch, spent $304 on gifts and a couple calls so far this month!
Slave cucky phil spent $149 on a nice session. It was the first in a while, and I found I had missed using him!
My good girl, sissy j tried to stay away, but that failed and she spent $138 including a nice $75 tribute. Mmmmm I like $$$
Paypig Alert!  A new to Me paypig, but not to Financial Domme was a guy I'm gonna call "S. abusi" , and hopefully that will be enough for him to recognise his account and know I'm taking about him, since he deleted his account to try to escape his inevitable bankruptcy at My hands. He spent $432, mostly on raise the rate calls. Surrender again and earn a decent blog name!
My sissycock sucker was back for some more hypnotic chat trance! She spent $170 since last mention, hit the $4k lifetime level of spending and got to suck some cock in the mix!  Tranced out sleepy girl!
Huge Paypig Alert!  My slave PIG crept ever closer to the 100K lifetime spending (under 1k to go!) by spending $535. I expect him to cross over probably by the next blog entry! PIG thought he was a regular guy 11 years ago. Then I got My hooks into him.
Freaky client chairsniffer paid Me $128, mostly in a $100 tribute to tell Me all about his exploits outing himself as a perverted sniffer of chairs. He sent a Facebook message to a government agency confessing his perversions. Wonder how that worked out for him?  (He did that on his own, I didn't suggest it! Pigs pay more when they aren't in jail)
Paypig Alert!  My titpay ATM just kept tributing photos of My perfect tits. He really does turn into an ATM at the sight of those milky white globes!  He spent $357 this time around!
New to My blog is a guy I'm gonna call "brony"  who really wanted a blog mention, if I'm recalling correctly!  He did it with spending of $132. Well done!
Extreme Paypig Alert!   My good girl, princess gigi/aka fagmuffin spent $1,287 as she was lost in a feminizing estrogen trance that made her clitty limp and made her pay and pay. She went on vacation with her ugly girlfriend but that didn't stop her from stealthily sending Me cash. It's only going to get more intense, as I homewreck her stupid relationship!
I charmed and teased $189 away from helpless dave since the last spending report!
Extreme Paypig Alert!  My sissy, titcunt (Sometimes I call her miss piggy but I have another slave with that blog name, AKA other perogatives) spent $1182 since last blog entry. She has completely lost her mind over Me! I have this to say.  What a good girl, and I am so proud of her!
The slave with the original blog name miss piggy also earned her mention with $212 worth of spending
My financial gelding paid $113 one evening when I wasn't there. I like that!
My slave "surprised" spent $180 on a session or two of pay to views. Over time I have made quite the dent in his wallet!
slave wagner earned a mention with $107 in spending. Good boy!
Loserbeast appears here again with $148 dollars of spending! How I reminisce about our huge fuckovers of the past!
Back on the blog again is bashful sissygirl who spent $125.  Nice!
Lost of guys showed up for sessions big enough for blog entries this time around, which is nice! That's why I do them, is to draw in the spenders, extreme and not extreme alike!
I will leave you with a photo…remember to pay!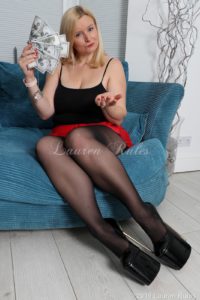 Small pay to views don't seem to be giving noddy the dopamine rush he needs. I often know when this piggy is about because he introduces his presence with a $100 tribute. Or a $150 tribute! (Are the rest of you paying attention?)
EDIT!  I just remembered that already noddy has hit the 20K lifetime spending level!
Then it just escalates out of control. Since the last blog entry, noddy has spent $2400.  YUM. Most of it on Friday night when I egged him on by tweeting his cash rape!  It was so effective, I was very sad to miss his email on Saturday begging for more. Alas, I was not logged on and by the time My email notifications caught up to Me he was MIA.  But I have a spot warmed up for him and his wallet. To fuck it senseless. That's the only reason for him to exist after all.
What causes paypigs to pay? To get addicted.
It's all about the dopamine.  Dopamine is a natural neurotransmitter produced by the brain in response to pleasure.  Orgasms cause a dopamine rush.  I have learned techniques that multiply this dopamine rush and cause paypigs to spend mindlessly.  I am studying new techniques that I am going to be testing out!
Don't worry it won't hurt a bit. Well, until you realize you're broke from it!
There will be another blog with a spending report SOON.  I decided it doesn't hurt to through out a blog entry without one, the last spending report will go from the previous one, no worries.
This is a photo from a series with audio I hope to have done soon called Dopamine Rush Training! Be afraid!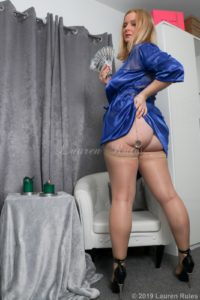 MY FANTASY OF A $10K SESSION HAS COME TRUE WITH THIS EXTREME WALLET RAPE!!
Legendary Extreme Paypig Session!
Two days ago, Monday evening (on a Monday!) My good slave Dr x came to Me ready to finally surrender his IRA to Me.  Lifetime, he has already been one of My biggest spenders and he's been talking about cashing in some of his retirement for ages to better serve Me.
He made the decision to do that on Monday and treated Me to the biggest session I have EVER had with anyone!  He spent exactly $10, 000 on Niteflirt and $3,200 on Amazon (mostly in gift cards) He surpassed the previous record of  $7676 by wallet cunt many years ago.   He smashed it, in a breathtaking way.
I screenshot some of the paid emails, the biggest ones. (I could have gone on a long time with smaller ones) Click for a better view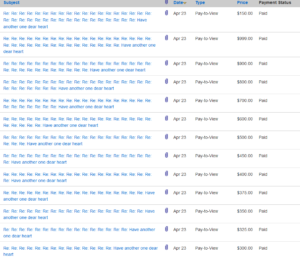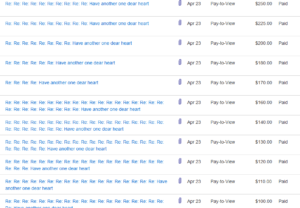 On Amazon, he was exceedingly generous as well! I would ask for $100 VISA gift card, and he would report back. "I bought 4 of them for you, Mistress"  I asked for a  $250 Hotel.com card–he got two. A $50 department store card?  He got three. $50 from the pet store?  He got three.    A $200 gift card?  He gets two instead!  He also got Me a very fancy suitcase, a cordless vacumn clearner,  and some gorgeous jewelry I've been eyeing.  New cutlery, a book, a bedspread…the list goes on, I'm not listing all of it.
I won't ever forget how special this fuckover wallet rape session was.
He has promised Me an even bigger session next time!
I also want to detail his spending since the last blog entry, it's not a lot higher, but I want to mention it.
Since the last blog entry on 4/1, he has spent a total of $10,235   on Niteflirt and $3,262 on Amazon.  Lifetime, his spending on Niteflirt has exceeded $144,000.  It's impossible to calculate his Amazon spending lifetime, easily $30K though.  He is 2nd on My all time Niteflirt list, but I think he could easily be the #1 Niteflirt spender if he keeps spending like he's been recently!  (Current leader is fagmuffin at $186K, but fagmuffin never buys on Amazon)
He is no flash in the pan, paypig. Dr x returns to Me again and again, and has served Me since 2008, that's 11 years.
So Dr X, this blog entry is for you! Excellence in paypig cash fuckery needs recognition! I can't wait for the blog entry that details how you exceeded this in a session!
Since the last blog entry, I had a last minute vacation! I went to Key West for the first time! What fun, and what a great place! I was surprised by all the wild chickens and all the iguanas, and what a party place it is, with so much to do and live music everwhere. I want to go back now. I also got to go to the Everglades, and that is a very different kind of place but very fascinating and I even got to see Manatees in the wild.
And like everything else in My life, paypigs pay for My vacations!
Also new, is that I will be making a small schedule shift, needed for lifestuff 🙂  I will be logging on EARLIER in the day, probably about 2 PM EST on average, some days earlier, others later. I will be taking a longer break at dinner, from about 6:30-8:30 PM and then I'll be on until about 11 PM and not usually later. If you want attention after that, it's possible, but you will be paying extra for it, so its worth Me messing up My sleep.  As always, I am not around on Saturdays, that's My play and have fun day, and Sundays I might not appear until later.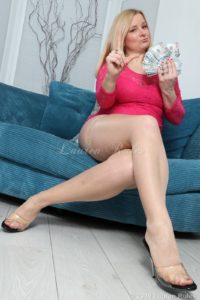 Now, it's time for the spending report!
I've already mentioned Dr X's fabulous fuckover, but there was lots of other action too!
Another Legendary Extreme Paypig Alert!  Any other week, this might have had it's own blog entry, but noddy is gonna have to settle for second place this week. He still spent $2,652 on really big emails, just because he is addicted to clicking and paying Me. I'm sure that he'll get the spotlight back again soon though!
Also hitting Extreme Paypig Alert! status was egghead! I've been slowly conditioning him to crave bankruptcy. My training is working! He spent $1,179 since last blog entry!
Next up is someone I think is new to My blog (but he keeps making new accounts, so I'm not sure) I think he has finally devoted himself to Dr Lauren's therapy, so I'm calling him "patient z" and he spent $150 on his therapy this month so far'
Paypig Alert! Spending $341 on mostly delicious phone calls was My good boy with the stolen moments. He and I plotted more evil against his wife for profit.
And also new to My blog is "sparky" who I allowed back into My good graces after being a timewaster. He proved to Me he could be a good little paypig and spent $207 this week and did not make himself a pest. That's what I like!
Paypig Alert! And pit-lover was back, calling, and tributing and buying pay to views with a vengeance. He spent $362 spoiling Me! And he's SOOOOo close to the 2K lifetime level of spending!
Back after a little hiatus was helpless dennis, earning a mention after spending $113!
Huge Paypig Alert! OinkLoser finally reappeared, and I immediately conned him into calling Me again and again while I kept jacking up the rate. He's so gullible. He spent $868 getting cash fucked by Me
My nylonslave was back again, always helpless, always returning for more nylon feet photos. He spent $120 this time
Paypig Alert!  My DC foot slave was back calling again, and he is getting addicted to hearing My voice. He spent $339 since last time, including one really long delicious call
And boomerang was back again! This time around he spent $190 including a beautiful $100 tribute that brought a smile to My face!
Paypig Alert! and back again is j the junkie, who couldn't stop calling to hear My voice. He has a weak little loser voice, and he's getting addicted. He spent $377 since the beginning of the month.
My boy, wayne was back and spent $156 enjoying My thick ass!
My sissy cocksucker was back and triggered into a paytrance to the tune of $173
Huge Paypig Alert!  PIG continues with his addictive ways on his steady march to being another 100K spender. This month he's spent $726 so far.
Making his way back to spending bliss with Me was caged yankee. He thinks he should reform his habits, but we all know he won't. He spent $203
Sweet sissy j is doing so well with her heel training! There are videos I plan to put on her page when I get a chance. Of course, it's password protected. For now.  She spent $157.
Huge Paypig Alert was knickers, who surprised Me by spending pennies short of $500 and surpassing the $4000 life time spending!  Well done!
Threatening yet again to quit Niteflirt and to quit being a paypig was deadcat.  He spent $150.
Back again after awhile was fun slave cucky phil who spent $266 on Ass and heel photos. What's not to like?
dirtbag spent $102 to get his mention!
Huge Paypig Alert!  I was greatly amused by titpay ATM. He likes to send Me tributes in chat while I tease him with breast photos. One day I wasn't around, and he just kept sending all his cash in chat, while typing to Me like I was there!  That was funny to come back to!  He spend $513 so far this month!
Back spending $179 was fluffy. I had the memory of fluffy and I figuring out a new blog name for him, but it's escaped Me. Drop Me an email or chat fluffy, and I"ll fix it.
Barely getting a mention was paybitch terry with $100 of spending but a lot of wishes. DO better terry.
Also barely getting a mention with $100 was virgin loser. I want him to realize how much he needs this.
Paypig Alert! My favorite FBI agent was back and spent $308, including a delicious $150 email. I remember he and I agreed on a new blog name but he stupidly DELETED his account, so I can't read the notes on him where I put it. Oh well, he'll be back. He always is.
I am really deep in hypnowallet's head. He spent $167 this round 🙂
Good boy panty pete managed a mention for $113
Steve q fucked spent $150. He better get going on his paypig goals!
and good boy surprised did $235. I really enjoy our sessions, he's so cute!
Paypig Alert!  Fagmuffin's girlfriend can't keep this soft little sissy away, and she spent $498 dollars on tributing Me when she could find free moments from mean girlfriend's oppressive ways! I'll break them up soon I think.
So this has been a memorable week, between paypig legends Dr X, noddy and fagmuffin. I look forward to seeing what the next couple weeks brings!
Remember for just $100 spending, you to can get a mention! (Blog names are not the same as your member name, so you can be stealthy and still pay Me!)
and here are recent pay to views you should buy!
First of All, I have a new email program to give blog notifications to those of you that signed up for them!  If you are signed up and didn't get it, please please check your spam folder and whitelist Me or mark it NOT spam!  If you want to sign up for notifications, go here!
Well so many of you have spoken to Me wondering if slave noddy is still mindlessly paying and paying Me…
the answer is YES. He may even be increasing his spending.
Legendary Extreme Paypig Spending Alert!
A couple weekends ago when I was not around, I got email notifications that noddy had sent Me not one but TWO $999 tributes. (Total $1998)  That was not an email I minded getting at all!
Here are the little notes noddy sent with them
Since I blogged three weeks ago, noddy has spent $6666.66. Is that number a coincidence?  Two 666 strung together?  I couldn't tell you, but many have called Me a devil! Perhaps I am a double devil!  All of you should know that this Dangerous Demon Demands Destruction!
The extra money is very welcome, because I am letting all you piggies know that next week, starting on April 6th, and going to April 13th I am going to the Florida Keys and Everglades for a week! It is a last minute unplanned vacation, and it's fun to say I decided to take it because of raping noddy's bank accounts, but it has more to do with other factors! But I will say that noddy's mindless click and pay is covering some extras like a luxury rental car, nicer hotels and a day trip flight to the Dry Tortugas.
Also I am not planning on logging on for regular hours, feel free to message Me, if I'm not busy I might play a little since I can send photos really easily on chat and can access them through the cloud 🙂 Maybe you'll be paying for drinks or dinner some night for My boyfriend and Me!
Hapless slave noddy is finding out the hypnotic haze My audios and words can create as he pays larger and larger amounts of cash. Admitedly, he's a loser anyway, but My trances have just leveraged his need into My bank account!
I know he's not done. This loser will just keep spending until the cash is gone.
I hope there is a lot of cash/credit available to take! I am the Mistress of Greed after all!
Time for some photos!
I think today's theme is…weaken your mind with Lauren and Her mindwarping cleavage!
Now time for the paypig report!  It goes without surprise to say noddy leads that pack with his $6666 plus amount, but other pigs spent a lot too! Some were inspired by noddy and admittedly some discouraged. No one should be discouraged by trying to keep up with a noddy or a dr x or a wallet rape toy. Just do your best, and I will abuse you accordingly!
Note:  It goes through the 31st of March, April 1st will be on the next spending report!
New to the blog!  A client for a few months, a guy I'm calling "hardpack" finally earned a blog entry, spending $116 to get it!
And spending more than ever before is footboy, who is getting more addicted!  He spent $215 this period.
and sissy j has been doing a stand up job with her heels training! Pun intented! She has been so devoted sending weekly training tributes plus other little abuses. She spent $150 since last blog report
Extreme Paypig Alert! Losing complete control and begging and begging to pay and pay has been PIG. PIG is on track to hit the 100K level of spending very soon. The past three weeks he has added $1,191 to that total!  Reading this will make his cock throb and he'll message Me!
It's been a long time since a blog mention, but germy managed $105 of spending to earn it! He's closing in on lifetime 2k if he gets moving!
Paypig Alert!  My eunuch robot paypig was back and adding to his lifetime spending $311.  I think I will be able to drive this loser into bankruptcy!
Oinkloser managed $105 for a mention, but he has to get off his pig ass for his paypig goals!
Fairly new slave stormy proved unable to stay away, spending $127, most of that in one fat $100 ptv 🙂 YUM
New to the Blog is a client who has actually spent more than $1500 lifetime but never earned a mention. That has been rectified and he spent $126 since the last blog. Good job pit-lover!
Clients often try to stay away, in a variety of methods, and deadcat is one such client. He failed, of course, and this time around spent $256 including a nice $100 pay to view!
Also back and spending again was titcunt, spending $132 to earn her paysissy mention!
Extreme Paypig Alert!   Already impressing Me with his devotion is the loser maggot who obediently sends cash on Demand. I love that…..it spend $1,343, most weeks it would be top spender easily. This week it's second third best. Haha, still a LOSER
Another piggy trying to quit Me right now is paybitch terry. I've seen him try before, and it always FAILS. He needs the kind of control by someone who gets his needs. This Tennessee loser is gonna be back, probably emailing Me when he sees this. All he has to do to be top pig is fucking pay! He spent $250 since last post.
Paypig Alert!  My cucky phil who LOVES My ass was back with a joyful vengeance! He spent $400 drooling over My ass, as he should! What a good cuck!
My sleepy sissy cocksucker managed a mention by spending $124! I look foward to inserting more triggers into his vulnerable mind!
Back again for more black leggings photos for "more please" spending $167 splurging on My beauty!
Paypig Alert!  I had such a beautiful time with My elegant foot lover who spent $300 on fun and games with Me!
and My paymachine titpay ATM showed up for some nice click and pay, being the first to finish the hypnopay series and spending $250! Well done fool!
and back for more click and pay again was paydrone, spending $158!
Loyal slave egghead was back for more, obeying, surrendering and paying $189
Extreme paypig alert! Dr X spent most of his vacation hiding from his wife and paying Me! He spent $1340 and $411 on Amazon! Yum!
Good boy surprised was back for another round of fuckery, spending $213!
and fagmuffin's girlfriend is trying to keep her away from Me, but fagmuffin still managed to sneak away to send Me $315 worth of tributes!
The last month has just slipped by, between My vacation (which was fabulous!) and a really nasty virus that kicked my ass for nearly a whole month, that started My final day of vacation, while I was still in Florida, and continuing until just a couple days ago. I am FINALLY feeling much better, and so many of you asked after Me, and thank you.
That meant, you guys got a little break. I hope you used that time wisely, paying down your cards a bit…because I plan to run them all up again for My benefit.
It's also the time of year I plan for what I would like to do differently the year to come.
I have learned from experience that planning too much usually backfires, so blog-wise I want to update keep up with "Paypig Milestones" That's popular and I have not done well by it.
I also want this to be a year of lots of audio and video releases, lots of slideshows, they are popular.
I hope to release a short mp3 series for the weekend of New Years, that is always popular. It depends on whether I can carve the time out to plan and make the recordings.
I also want to let you guys know that blog notifications aren't working.  The service I was using decided that they didn't like Me promoting a phone sex site and dumped Me!  So I'm looking for an alternative, but it's not yet in force. I was just getting good with the one I had!
Now, here is My Christmas present to you….
The Spending Report!
It's been over a month since the last one, but with Me missing in action it's not as long as you would expect!
My nylon slave squeaked a mention with $104 in spending!
HUGE Paypig Alert!  Paybitch terry spent $585 on nice sessions with Me fucking him over with My ass in leggings
an old hypno client returned and spent $177 on a nice long reminiscing call!
Paypig Alert! I had fun making more devious plans with My good boy who steals moments with Me, and he spent about $343!
I had an arousing call with Losergimp that stripped him of $177, yumm
Paypig Alert! I had a fun raise the rate session with john q fucked that rinsed him of $335!
HUGE Paypig Alert! I finally may have pushed PIG into Extreme territory. I really got into his head, mostly in chat and he spent $1,663. I am pretty sure this is a record for him!
Paypig Alert!  Caged yankee ended up with another mention, as I leveraged his sissy photos for $275 in MY pocket. Mmmmmm
HUGE Paypig Alert! After a hiatus, My extreme paypig was back, this time spending $565 in a few days. YUM!
A new piggy I'm calling Rose piggy spent $300 on Me and then deleted his account. He'll be back, they almost always come back
And spending  $245 was helpless dave, who couldn't help but send tribute after tribute one evening. Mmmm I LOVE that!
Paypig Alert!  My boy wayne went crazy for tributing for ass photos in chat, it was so much fun. Over the month he spent $250. I predict more will part from him soon!
My elegant foot lover spoiled Me with $130
My titpay atm squeaked by a mention, spending $100
Paypig alert!  New to and the blog is a caged piggy I call "locked pig"  His wife controls his key, but he still has started coming around to pay Me! He spent $295. YUM
and very busy with My pay to views and goody bags was wagner, spending $171, Mmmmm
Clicking a paying a little bit was addicted kevin, who spent $118. Easy money for Me!
Huge Paypig Alert!  Getting special mention today is feathered pig, who I successfully lured into spending $712 on Me, mostly in one evening by….get this…discounting stuff for him. I am not sure how well that worked for him, he bought tons of stuff he never would have bought full price. Hahahha. (Like $200 ptv for $75 for example) I'm generous with discounts for REALLY high priced payto views, like the ones at the end of series. (email Me for details) Well done feathered pig!
bobby fool spent $186 and passed the 2K level of spending this week!
Also spending $106 and getting a mention is clubby!
Huge Paypig Alert!  Mesmerized, slave knickers is getting more addicted! Even before I got him hooked on chat last night, he had spent $631! Wow!
and footlover kane spent $140!
and peeper dropped by for a fuckover, spent $213 AND passed the 3K level of spending! well done!
Paypig Alert! I had a beautiful session with Dr x. He spent nearly $200 on Niteflirt, and another $200 in gift cards and $121 worth of presents for Me on My wishlist, including an art book and some kitchen stuff I needed. Good boy!
Quiet gentleman asked for several pay to views, and it added up to $108 in spending. Mmmm
Paypig Alert!  I bet surprised is surprised he spent $388 to get a paypig alert! I bet he's shocked he passed the 2K level of spending too!  Good boy!
and quietly clicking and paying his way into a mention was Loserbeast, this time for $157. Well done! I love seeing this piggy pay!
And there is a loser who will pay a lot at the beginning of a session, who shall remain nameless, not because I promised him, but because he doesn't deserve his name in lights. He spent $250 fast, but then he gets demanding and rude and acts entitled to a long time of free attention into the wee hours of the morning because "he was so good to Me"  Mister, this is why I block you. You ask Me again and again to break the terms of service on Niteflirt then act ignorant about it, then whiny, then macho. I feel sorry for your wife. Next time you show up with a new member name, I'll take your money fast than block you fast as soon as you ask for something against the rules. I'm waiting.
Huge Paypig Alert!  Finally we have the sissy formerly known as princess gigi, and now known as fagmuffin. She tributed many many times, a small amount each time, but she can't stop!  She spent $884. No wonder her debt is so high, I made it!
Now, I am hoping the next spending report isn't so far away, but the next one WILL be in 2018, so get your mention in!
I'll be available through Tuesday the 13th, and then it's Florida bound for Me! I will be back after Thanksgiving,  probably on the Friday afterwards….I know My junkies and addicts will miss Me.
I need the break from the computer and electronics, so not planning much online activity, but am planning to bring the laptop just in case someone is feeling REALLY generous.  It will also cost you 🙂 *laughs* That's fair right? If you get ignored, I will catch up with you after vacation.  Meanwhile, you can just buy My ptvs in My store!
I wanted to do a little spending report before I leave.
Let's start with Losergimp; he spent $175 on Me in a nice call in which I made him buy a $150 PTV in his end of life cash draining. He doesn't need it, so I may as well have it.
HUGE Paypig Alert!  PIG's addiction become more acute as I pulled the trigger on a pay response that has been years in the making. He's fucked now.  He spent $525 in the short time since last reveiw
A certain new guy whose name begins with d earned a mention, but he deleted his account, so who knows if he will ever know he spent $140 on Me in a few phone calls?  Too bad!
A long time addict, clayton, who is never able to quit, spent $150 in a nice little session!
HUGE Paypig Alert! In a delicious series of calls and emails, my good boy with the stolen moments spent $500 since last review, as we plotted together on how to spend his wife's money!
My titlover, titpig atm spent $160 he just didn't have. Oh well, not My problem that he can't stop spending!
Back again after a while for a nice long phone call was a slave a just call here "because Lauren says" He spent $160, and hit the $1500 mark of lifetime spending!
HUGE Paypig Alert!  Paybitch terry was back for more. He's in trouble. He confessed his identity, and now his exposure and blackmail hangs in the balance. I could link to his facebook RIGHT here if I wanted, and unless I was satisfied with his response, everyone reading this would know who is is, and what he looks like.  He spent $890 since last update!
clubby was back for another mention, this time for $162.  So many of you are helping make My vacation special!
New Slave!  I know he's excited to be on My blog, and caged yankee spent $200 to get on it! Welcome to the madness!
And nylon slave was back and spent $140!  He worships Me as his Goddess and sends cash devotions to My feet. Mmmm
Helpess dave couldn't help himself again, spending $165 as I encouraged him to pay more and more!  I love doing that!
Huge Paypig Alert!   Pay thing must pay the panties. No mind,  no spine. That little mantra caused him to part with $935 and excite Me very much!
I had fun playing with My elegant food lover, who spent $135 in fun and games with Me!
New Slave!  I enjoyed getting to know lockedpig, and was pleased to see he spent $124 in just a few days!
and finally paycunt got a mention again! I was so brutal to his finances that he couldn't add much at a time for a while, but finally this time he paid $135 and earned a mention! I am glad to see his name here again!
Paypig Alert!  I am surprised to see "surprised" get his biggest mention yet, and his first paypig alert! He spent $387, as I extracted a bit over days, and look how it added up! All for my nice vacation! 🙂
Egghead tried to stay away, but the last couple days I got into his head again and relieved him of $205
Huge Paypig Alert!  Dr x reported to pay Me $33o on Niteflirt and another $200 in gift cards. Yum
Paypig Alert! Fagmuffin tried to stay away and play down her credit cards but still spent $484, so not sure that's going too well for her!
Maybe you will be on the next spending report!
Be sure you see the event page here!
Results will be updated as we go along, and the top spots will probably change hands many times.
Also there are daily winners and mentions given to paypigs who make certain achievements, you too could get a mention (I invent blog names for everyone that doens't match their member name, so no one will know who you are but you and I)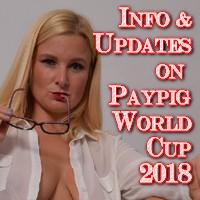 All the different ways you can pay Me are also listed!
You can buy pay to views or phone, or tribute, or buy stuff on My wishlist! Don't delay, enter the World Cup right away!
Here are some new pay to views to help you spend!
Now, I am doing a quick spending report, so we can start fresh for Paypig World Cup!
It's a little shorter than usual, for a few reasons, its only a week, I wasn't available much this week (working on Paypig World Cup stuff) and piggies are saving their money for the event!
First up is My good boy who loves stolen moments, who spent $139 on deliciously twisted phone calls with Me!
Paypig Alert!  PIG just missed a Huge alert by about $17. He sepnt $481. Still addicted!
My no yes Loser spent enough this week for a mention for $105! Good boy!
Paypig Alert!  Irish dope spent $318 dollars he didn't have, maxed out his credit card and gave Me some of the rent money. How will he pay his rent?  Not My Problem!
Paypig Alert! Another just missing a HUGE alert was the slave formerly known as princess gigi.  I have renamed this sissy. She will now be known as fagmuffin .  Her relationship with the girlfriend (known otherwise as uglyface) is all but over, because uglyface cannot get fagmuffins tiny little clitty stiff. This doens't bode well for a relationship, and the truth is, the only thing that gets the fagmuffin clit stiff is cock! And the thought of licking up real man spunk from My feet. Too funny. Oh and fagmuffin wants the world to know she only gets excited for cock.
Paypig Alert! And back for more abuse was sissy marja (Not to be confused with sissy marla, two different sissies) This sissy is rapidly getting addicted, and spent about $314
And paybitch terry continued his spending ways, this time for $270!
Paypig Alert! back for more abuse was dirtbag!  This slave spent $314, and has now passed the $1k level of spending in a short time!
Egghead lost his egghead again this time around, spending $264.  I predict more loss of control this week!
Huge Paypig Alert!  My robot eunuch went blank in a session and spent $555 dollars. This series got him, and then I sent a few more to top it off!
Try it yourself during Paypig World Cup week!
And "surprised" spent enough again to get a mention, in the amount of $126.  And he is ALMOST at the $1k level of spending. Just a few more dollars!  Well done!
A blast from the past, wallet hole, made a new account and returned to Me and immediately spent $200.  Wouldn't be surprised to see some action from him for Paypig World Cup!
Now piggies, go and spent!
Paypig World Cup is upon us!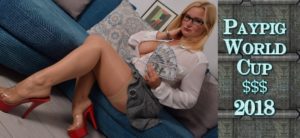 Beginning on Friday Sept 7th at 6 pm, the Paypig World Cup 2018 will begin!
It will run for one week, and will end Friday Sept 14th at 11:59 pm.
You know that only the most special paypigs will be deserving of accolades on My blog!
There will be lots of stuff you can buy over the week. A special video. Photos, Goody bags.
There will be subcategories. Most money spent on one phone call, fastest to hit the $500 level, the biggest tribute and more!  The Paypig World cup will have something for every one.
Maybe you can't win the big prize (Most money spent on Me during the week), but you can aim for one of the subcategories!
Your prize?  Bragging rights, blog mentions and special photos and audios.
Keep an eye on your Niteflirt mail for information! Subscribe to My blog for updates!
Pay for the glory!

This is one championship you can buy!
I've been super busy crazy lately, with My crazy FinDomme life,  between doing dozens and dozens of wallet rapes, making new content, and the big news, is I am in process of updating My websites to be more mobile friendly. I admit this blog is now about ten years old, and mobile smartphones weren't a thing then!.  It's a little tedious, so bear with the process. You will likely come to the site and it looks different! Although all the content is still there, it may be arranged differently for mobile friendliness.  Best of all, I can take your cash right from the convenience of your phone!
I've already begun the process for the main web site. (It looks good on your cell phone now), but there is still editing going on. I do it when I have time, which has been rare lately!
Next will be THIS blog, and then lastly My Pay to view store because that's the one that might be the most difficult.
Upcoming is a new dangerous pay to view with a little different spin than I have had before. It will involve a video!  Get excited! Look for it in the beginning of September!
I'm also hoping to have another paypig event in September, possibly a whole week of you guys competing to be the biggest LOSER. Those are always highly anticipated and well received. (and I make LOTS of your cash into MY cash, best of all!)  Stay tuned, and apply for new credit cards and loans NOW. I still have to brainstorm the details. But I enjoy them, you enjoy them and all of you like to see the lengths the losers will go to to get mentioned!
And here is a gallery featuring boots for your enjoyment!
Now, speaking of mentions, here is today's spending report!
My good boy, hypnowallet came back after a hiatus, and spent $169 on a delicious phone call and tribute session, just getting more deeply tranced under My power. YUM.
Huge Paypig Alert!  Slave titpay atm spent $586 over a few sessions, completely losing his mind about My perfect tits! Some slaves just can't stop!
I had another fun session, with mind controlled john, including a nice mind controlling phone call. Usually we just do pay to views, but occasionally he calls, and just last night he did Mmmm.  He spent $233
New slave Alert!   New slave "deep kiss" got caught in a fun raise the rate telephone game and spent $294.  Yum. I'll play raise the rate on the phone with deep kiss anytime!
And slave loser gimp gets a mention too for spending $190 this time around. The end is near gimp, keep spending!
My favorite FBI guy was back, spending $159.  I want more, and you know you will give it to Me. No delays!
Huge Paypig Alert!  PIG went overboard yet again, spending $530 this time around.  He is close to 90K in lifetime spending (Get to 100k soon!)
and it was really nice to hear again from dangle jim, in  a fun chat and ptv session, he spent $586
and sissy marla rematerialized for a fun $225 session. It had been awhile, I have a history of really huge sessions with this sissy!
and irish dope continued his steady spending with $154 worth of spending the past two weeks. Yum!
and flaming pig couldn't stay away, spending $235, mostly in chat and tributes. Another slave I caught in the chat trap!
and New to My service, she's been lurking a long time is a sissy name marja. This sissy spent $263 finding out how dangerous I really am!
My slave quiet gentleman spent $101 since last blog mention, squeaking in for a mention!
Paypig Alert!   My completely addicted paypig, egghead couldn't stop paying, spending $355 since last mention. The best part is that after the cutoff for spending, but before this got published he spent a bunch more, so I expect he will be in the next mention too!
And slave micro was around, spending $140, in his failure to quit spending on Me!
After his huge spending spree last time with Me, taxpig came back for another $104.  Soon taxpig, you will be penalized more!
My fan wagner was about the past couple of weeks, spending $113 dollars on pay to views
Paypig Alert!  My slave terry paybitch kept his spending streak up, begged for exposure, which he got (see the widget), and proclaimed his devotion and love to Me. The $454 dollars he spent helped punctuatate that!
Dipping his toe in a little more, feathered pig spent $152 as he slowly worked his way through one of My deadly series!
Paypig Alert! My slave weak4greed just missed his HUGE paypig alert by only $38.  Between payto views, chatting, tributes and Amazon spending he made it up to $462.  Next time loser!  I did however, enjoy sessioning him, and can't wait to fuck him over some more!
Cucky phil was back spending $220!  I love it!  It's been awhile, and always glad to see his smiling emails. I can tell from his emails that he smiles a lot. That might sound weird, but I just know it.
And horniest spent $107 on a click and pay flurry. It had been awhile, so it was good to see that. In fact, the past couple of week have been long time slaves reappearing. It's nice!
HUGE Paypig Alert!  I was pleased to see newbie knickers go bonkers on the robot paypig series and spend $503 dollars on mindless click and pay!  And already he is close to the $2000 level of spending!
That loser from down under, paymoosie spent $100 on gift cards to get his mention. I do love those gift cards!  Amazon is awesome for that, and there are always gift cards on My wishlist!
HUGE Paypig Alert!  Dr X was busy spending on Me the past week, with $453 on Niteflirt and $385 on Amazon for a total of $838.  YUM. He knows how to keep Me happy
Loser steve q fucked stopped by so I could rinse $150 from him one evening. I look forward to another huge cash rape of this slave
After just missing a mention last time, button stopped by for some more click and pay and dropped $150 to cinch his mention.  Good boy!
HUGE Paypig Alert!  Princess gigi is on the last whimpers of her relationship with the uglyfaced girlfriend. She can't get a stiffy clitty for the girl friend, but strangely responds to photos of cocks and strapons. It's obvious she is a sissy fag now. She spent $555 learning about her proclivities this week! Oh and she is back on estrogen.
And spending another $224 this past couple of weeks was helpful one. He's getting quite accostomed to paying Me!
Returning from deleting his account was wallethole with a fresh new account. He dropped $151 on Me, just this afternoon!
Now, I'm not going to do this every week, but this time I added up total spending (including Amazon) since the last blog mention 2 weeks ago. It was just short of 10K at $9,815.  That's about average. 
I bet the week I do the special event, it will be that in just one week 🙂
Stay tuned!