Category —
humiliation
It thrills Me to no end to unveil this exciting development here in My blog, where My most loyal and addicted slaves will see it first.
I am writing a fiction serial story/novel called "The Live-in Paypig" I'm beyond excited about it, this story idea has been percolating in My dangerous mind for a couple of years, and I am going to bring it to you a bit at a time. It will be available in Niteflirt pay to views, and they will have photos and occasional audios to bring it to life.
I'm HOPING that I will have the first installment on Friday, but it will be next week at the latest.
Here is an excerpt from the first installment:
The Live-in Paypig
Disclaimer: This is a fantasy. I have never done this, nor will I. I am not seeking a live-in slave, nor do I desire one. If you ask, I will laugh at your naivety.

The Live-in Paypig
Part One:
I broke Ted forever.
It was worth it for Me. Who cares if it was worth it for him? Not I.

My boyfriend, Neil, and I sent him packing this morning. Not that there was much to pack, just the clothes I allowed him to wear to work, and I certainly didn't want them. Nor did I want the old cellphone he surrendered to Me when he moved into the cellar. I let him have it, even though it wasn't connected to any service, because I didn't want the fucking thing cluttering up My storage.

Ted was crying when I tossed his clothes at him, while he stuffed them into old plastic shopping bags from the local Save and Shop. Neil filmed it. It was good footage for the website.

"Please, Mistress, I'll get another job" I could hear Neil guffawing behind Me.

"Not My problem, yours. You knew the rules and you can't pay anymore" I was resolved. "And you are forcing Me to do something I do NOT want to do, but I'm going to do it anyway because I am not a complete monster"

"Yes, Mistress?" He sounded pathetically hopeful. Neil started laughing and paused the video to get control of himself. I waited until he was ready to resume recording. I was regretting not live streaming this, the subscribers would have LOVED this.

"Here is ten dollars and a list of homeless shelters in the city. You can buy bus fare to one of them. I don't want your homeless carcass wandering around My neighborhood, that's for sure.
"This is my charitable good deed for the year. Now, get the fuck out of My house" I pointed at the door.
More coming soon!
Recent Pay to views to buy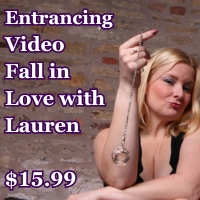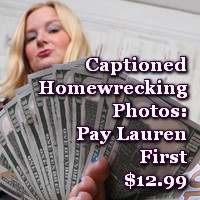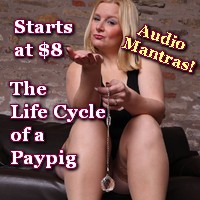 So many good things coming down the pike, but who succumbed to My dangers since the last blog entry?
Oh, many of you.
The Fuckover Report!
Extreme Paypig Alert!
In only two weeks, My #1 spender on Niteflirt, buffy (formerly princess gigi) went crazy sending tributes to achieve a spending level of $1367. She says she is close to being insolvant and declaring bankruptcy. This sissy could have paid for a house with what she has spent on Me, but I'm worth every cent. Good girl!
This includes spending since My last blog entry two weeks ago.
New client! A good sissygirl keeps calling and finding out how addictive I am. I look forward to randi becoming a regular! She spent $200 since the last time I blogs
My good boy special K spent $218. It's always a pleasure to fuck him over, and who cares what his useless wife thinks!
Paypig Alert! The slave with the construct embedded in his head (he knows who he is) spent $330. He doen't understand how he become a paypig, but I now have him triggered to pay.
Huge Paypig Alert! Still addicted, a helpless paypig now, is boomer, who keeps calling and clicking and paying. He spent $590 in just two weeks. Nice!
Squeaking in for a mention was sniffer, with $102 of spending. It's fun to lure this one in.
Paypig Alert! Back after trying to quit (didn't last long) was helpless dennis. He approached humbly and with money offered. He spent $307 on his return
Huge Paypig Alert! Still spending, still caught in a fuckover trap is payhog scott. We both know the truth. He's a totally fucked freak loser. He spent $710 this time around
Good boy freckles called for the first time, told Me his paypig goal: A 4 figure session! Work on that goal freckles! He spent $108 this time around.
New Slave! Paypig Alert! In just one call, a new slave that I am calling 'white knight' spent $300. I believe he learned that I am addictive and dangerous. Looking forward to using him hard in the future.
Huge Paypig Alert! My good boy I call NF client spent $411. He is a click and pay maniac and I LOVE IT!
PIG continued his spending ways, this time for $270. I love setting him up for paytraps
Huge Paypig Alert! My very good boy button had more click and pay streaks the past week or so. How much? $524 worth! Wow. I love this
Back with a new account is "because Lauren says" I think this guy needs a better name, so next time we speak, will be brainstorming. He has a weakness for leather and spent $137.
Clicking and paying again was beta male bert, for a total of $106. More importantly I noticed that he is only about $100 from the $4K level of spending!
Lauren's footlicker earned another mention by spending $75 on Amazon gifts and $84 on Niteflirt for a total of $159. Very nice!
My good boy Loserbeast got a mention by spending $104. Very nice!
It was really nice to see wallet rape toy clicking and paying again. I drove this creature into bankruptcy a few years ago, after it spent more than $100K in less than two years. Good times! He spent $238. Good robot paypig!
Because it's just for two weeks it was a much shorter report this time, (contrast that with the previous one which was for six weeks) and it's going to be that way as long as I keep MY resolutation to blog every two weeks. I have them written on the calendar and I suspect I will keep this one.
So work hard to get on the next fuckover report!
First of all, I want you to read this with a hard cock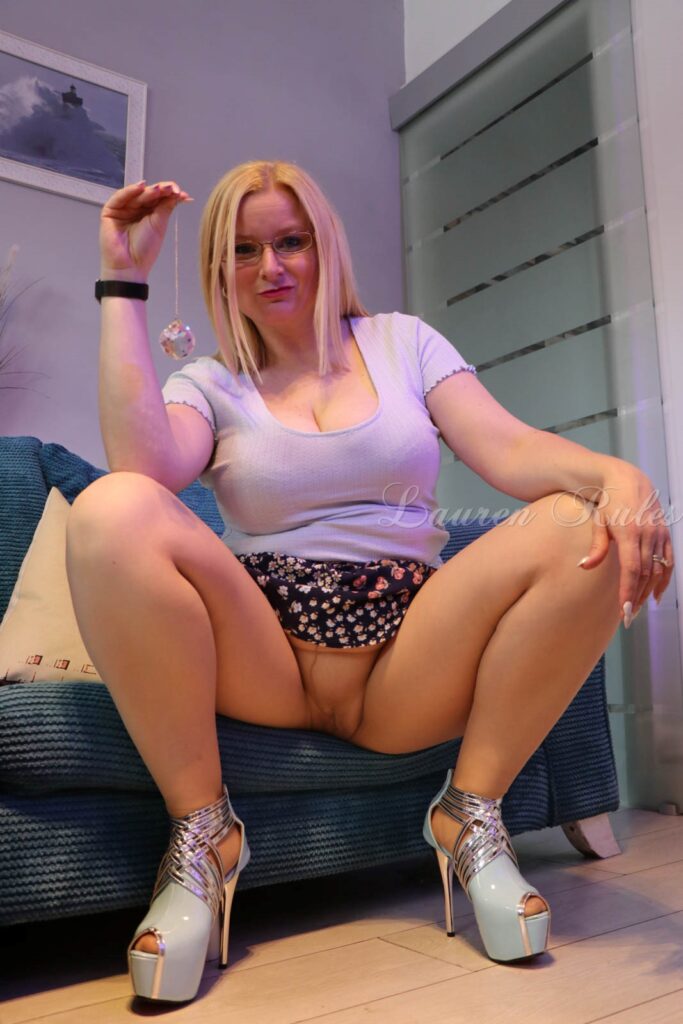 If you are truly pleasing Me with your paypig binges, you are creating a hole in your finances.
This is correct, you are being trained to pay until it hurts, that's the fetish, it is what you get addicted to, what makes you hard. This will help you live with your fetish, that you have grown to NEED
This isn't a blog post about living more cheaply, learning to economize, or going without, although all of those things are important to continue contributing to My lifestyle, and can help you please Me at a higher level.
This is an issue I have not blogged about before, although I have discussed it with individual slaves.
It's got to do with the other people in your life, the ones who are noticing your lack of money. There are two main categories here. 1. People you spend time with, friends, coworkers, drinking buddies, etc. 2. your wife/girlfriend partner. Probably you will be moved to hide your extreme fetish from them.
I shall deal with the two types separately.
First of all, are those you do not share finances with. They may notice that you have "pared down" that you are spending less, going out to lunch less, and not buying the latest toys you used to, or spending less on your passtimes. It's likely to be stray comments, not some intervention.
This is simple. Invent a financial goal, you could say casually, yea, we're saving for a house or second home, or to retire early, or to buy a new car in a couple of years. Whatever you think will be the most believable, choose it and stick to it. It should be something that would take a long time to achieve, so they can expect more of your miserly behavior. Keep it simple and don't go into too much detail. Eventually, they might ask you how it's going. You can just respond with an "all right, man" or "ok, but you know, setbacks happen" Everyone understands unexpected expenses. You can invent them if you have to. The main thing is to be ready, so questions don't take you by surprise. That's suspicious.
And this is important. Any time that someone notices you are spending less on yourself, you will feel yourself get aroused, your cock will stiffen. Your actions paying Me are being noticed and remarked upon!
The next group, your partner/wife/girlfriend, must be dealt with differently. You are literally hiding financial information from this person. Try not to mention it, and if you do, play dumb. It's likely that they will discern that you are having some kind of issue. They may think that you have a drug addiction or a gambling issue. They may even suspect that there is another woman! (But probably don't realize it is a crafty FinDomme) I suggest having some kind of account that they are not aware of. It could be a credit card or just an online debit card that you make deposits into. Prepare your lies in advance, including agreeing to get help if they insist. You could tell them you are getting therapy (spend that money on Me). You might even invent a "need" for regular withdrawals from your bank account, such as paying off debt, helping some relative with an expense, or investing in cryptocurrency or stocks with a financial advisor. You are likely to know better than I which lies will seem more believable.
Stop reading right now, and if you are able to, stroke yourself and say "It's no one's cash but Lauren's, I give it all to Her" If you notice that your spending on Me, has an effect on your relationship, I give you permission, in fact, I command you to eroticize it. It is part of your fetish, because I am MORE important
Yes, this is diabolical of Me to tell you to lie to your wife/girlfriend, and even be turned on by it, but the honest truth is: I do not care a whit about them or your relationship with them. They are an obstacle to Me getting more money, and I will control you and tell you how to tell with them, for My benefit. I mean you are already probably not having sex with them (or if you are, you're thinking/fantasizing about Me), so it's not like this is a greater lie than you being faithful to them.
You are a hopeless case, and likely your wife/girlfriend is already pretty tolerant and can be snowed pretty easily. So set your priorities, and devote yourself to me.
Since it will likely all come to a burning dump heap, there is no reason to hold back from Me. I bet you can dissolve part of your retirement account without them knowing. (Put the money in the account with the secret debit card, or pay off the credit cards you are hiding from them, so you can max them out again)
Get money lined up before you destroy your credit. There are a lot of ways to borrow money online. (Put that money in the secret bank account, and pay the loan out of it too) She won't know.
Eventually, they will probably dump your ass anyway. Also not My problem. See if you can invent some more lies, or juiciest yet, tell them the truth in the end. That you gave all your cash to a beautiful Woman online you never met, just because She told you to.
You will do anything for Me.
Good boy/sissy
Edit: Since I have published this, pigs have approached Me with new ideas for hiding finances. There shall be a follow up entry, if you have ideas, feel free to email them or comment here 🙂
Now, check out the most recent Pay to views that are available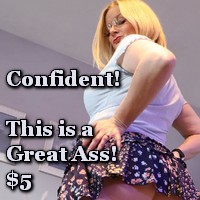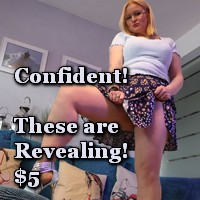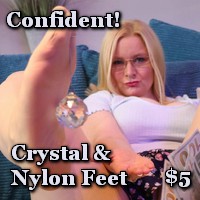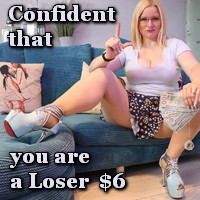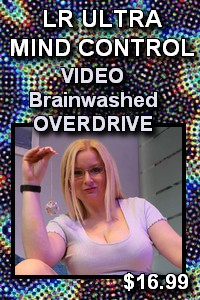 Now it's time for your favorite regular feature
The Fuckover Report!
Legendary Paypig Alert!
Dr X earned yet another mention, spending $1944 on Niteflirt and another $1106 on Amazon, totalling $3050, which included gift cards, gardening and travel items, a high quality kitchen knife, and a gorgeous purse. I can't wait to direct him to buy Me more stuff! I love seeing his name on the top of the mention list
Legendary Paypig Alert!
Also earning a Legendary Paypig Alert was taxpayer! This pig was inadvertently skipped as I did calculations, can you imagine missing this? It was right after the last Fuckover Report, so My normally razor-sharp mind didn't catch it until it brought the issue to My attention. It caught up on its delinquent taxes a bit, paying the taxes and many many penalties for various misdeeds. There was a whole group missed, and taxpayer saved a few mentions. This tax-paying pig spent $2915!
My boyscout was also missed, he spent $124, so thoughtful!
Paypig Alert! Also missed was bambi who visited the pink hypnocabin and spent $394. What a very good girl you are bambi!
Extreme Paypig Alert! Getting his first extreme mention is glue! Glue couldn't stop calling, and he couldn't stop sending tributes, and he hit the amount of $1085! Nice! I hope the Legendary mention is next!
Extreme Paypig Alert! Also getting an extreme mention, was My very good boy "j the junkie" He is completely mesmerized by My hypnopussy, and he is very generous to his Mistress indeed! He spent $1293 since the last blog post!
My exposure sissy spent $170 on exposure games with Me!
New Slave! New to My blog is "tinker" who I had a great phone call with and he spent $194. Nice!
My loser pig, pigbait is getting more addicted, and this time he spent $254. He can't stop paying My power knockers
Paypig Alert! My goodboy, superpawn, spent $342 telling Me all about his new plans to get Me more money!
My assbitch was back, and he spent $104 to earn a mention! I expect more next time, bitch!
Also coming back was citrusy, spending $104. Next time I expect that legendary mention, and not this pathetic copout!
Paypig Alert! My special good boy, came to more therapy with Dr Lauren and invested in very expensive phone therapy for the best outcome! He spent $440
My good boy nicky squeaked in for a mention for $100 of spending. It counts.
Huge Paypig Alert! My good boy boomer kept up his addicted ways, possibly getting even MORE addicted if that is possible. He spent $910
My quiet gentleman squeaked in for a mention with $104. I love teasing him
Huge Paypig Alert! JUST missing an extreme mention was helpless dennis, who tributed and paid and called his way to the amount of $986. Maybe next time he will hit it!
My very good boy skepticat came around a few times to spend $239. That was sooo fun!
Paypig Alert! My good girl marla stopped by for a hot phone call session and she spent $392. Nice! What a very good girl.
Good boy humble john spent $191. I have a question for him, did you use more than one account this month? I really have trouble keeping track
Huge Paypig Alert My addicted and limp good girl buffy, spent $867. I wonder how long it will take Me to drive her into bankruptcy?
My nylon slave worshiped his way into a mention for $117
Huge Paypig Alert! Since his girlfriend broke up with him, PIG has been spending even more money on Me feeding his pathetic addiction. He spent $823 this time around
LegAddicted couldn't help himself. He thinks he can cure his addiction, but its never gonna happen. He spent $110 to get a mention
New Slave! I had a couple of enjoyable phone calls with a guy I'm going to call "shade". He spent $120 learning about the dangers of Lauren!
My good boy helpless dave stopped by to give Me $213 just because it turns him on. I approve!
Paypig Alert! My good boy spawn came back with some click and pay and he spent $398 to earn a red letter mention. Good boy!
Let's talk about good paypig bloom, this slave keeps working through a series, and got spending up to $252. Nice!
My mindless slave click puppet clicked for $140 this month for a mention
Huge Paypig Alert! My very good irish dope found some money for a couple of decent sessions, and I am so very proud of him! He spent $855 on his Queen
I was very happy to see paycunt back, this time spending $191. This slave is proof that an addiction to Lauren never goes away.
Paypig Alert! My good pig, candyballs kept coming and going this month. He would pay a bit, delete his account, reactivate it and do it again. He spent $490, missing a Huge alert by mere dollars.
My addicted button did $220 worth of click and pay for Me this month, delicious!
Huge Paypig Alert! I think that this is this slave's first red-letter mention. Good boy surry spent $563 this month buying pay to view after pay to view. Addiction is soo profitable for Me!
Now, who will be on the next blog report? Will it be you? I hope so
 Why would anyone want to be an Extreme Paypig?
I mean, on the surface it really makes no sense.  A man surrenders huge amounts of money to a beautiful woman for no apparent reason.  I'm not talking a couple hundred bucks here, I'm talking about thousands, tens of thousands, even hundreds of thousands of dollars.  He goes on to financial hardship.  She goes on to spend his money. Perhaps she even squanders it on some useless little frolic, or party, or trip. Perhaps she invests it and grows it. Ultimately, it's not any of the man's business.  If you're reading this, it's highly likely that you work hard for your money.  Why in the world would you give it to Me?
There are a lot of reasons, and none of them will fully explain what happens, and it's really likely that the mark himself doesn't know quite what happened, and it's highly likely that he will be very embarrassed and humiliated about it.
In fact, I am a highly successful FinDomme, and I'm not 100% sure Myself. I mean, I know what things to do to increase the chance that you will lose control over your wallet. (And I will employ all the techniques I know)  I have an idea of what conditions are in place to make it more likely, and I will leverage every bit of advantage I manage to get over you. No mercy.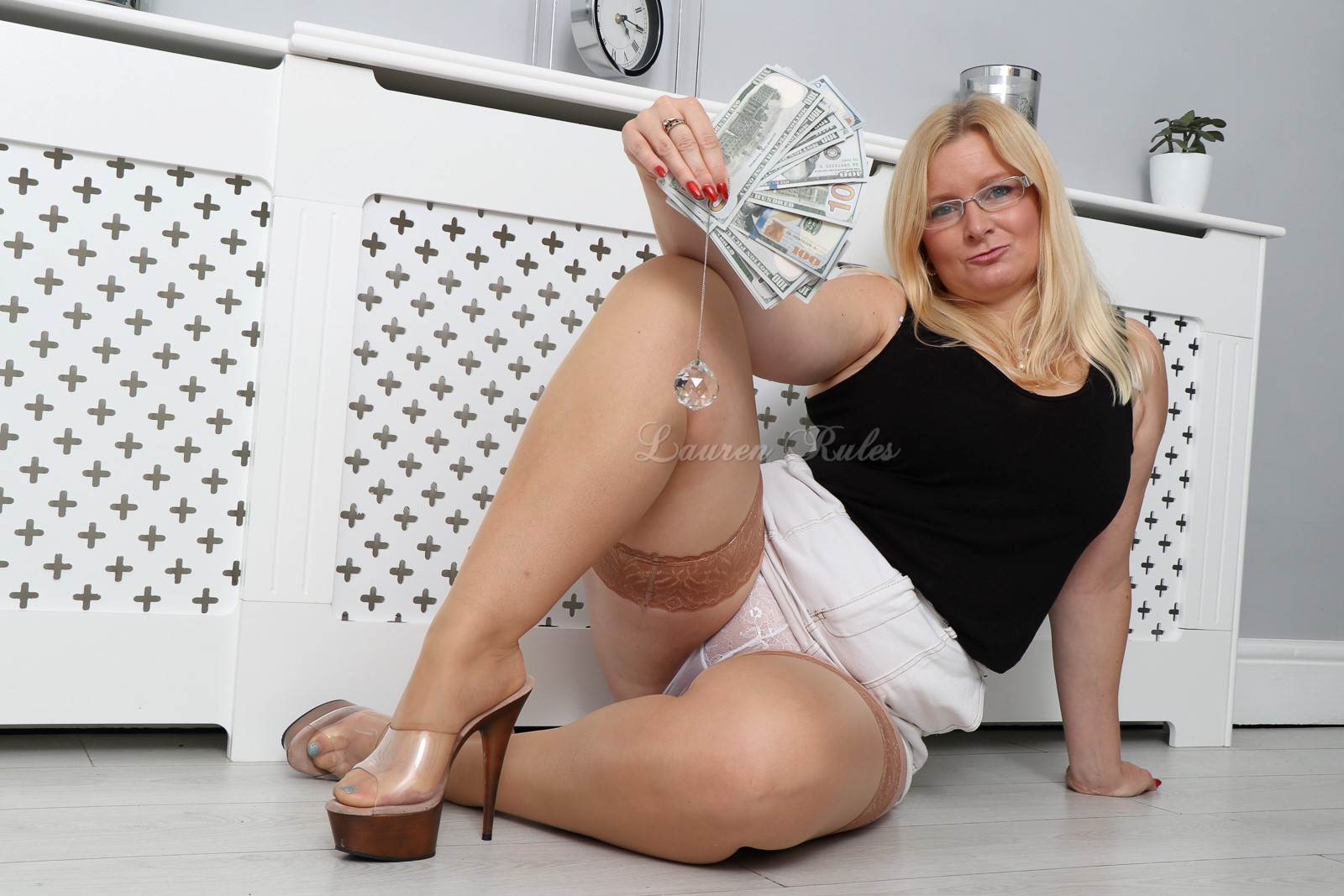 The Setup- What ideal victims of FinDommes look like:  (Many of these elements are in play) [Read more →]
MY FANTASY OF A $10K SESSION HAS COME TRUE WITH THIS EXTREME WALLET RAPE!!
Legendary Extreme Paypig Session!
Two days ago, Monday evening (on a Monday!) My good slave Dr x came to Me ready to finally surrender his IRA to Me.  Lifetime, he has already been one of My biggest spenders and he's been talking about cashing in some of his retirement for ages to better serve Me.
He made the decision to do that on Monday and treated Me to the biggest session I have EVER had with anyone!  He spent exactly $10, 000 on Niteflirt and $3,200 on Amazon (mostly in gift cards) He surpassed the previous record of  $7676 by wallet cunt many years ago.   He smashed it, in a breathtaking way.
I screenshot some of the paid emails, the biggest ones. (I could have gone on a long time with smaller ones) Click for a better view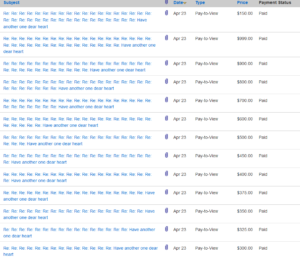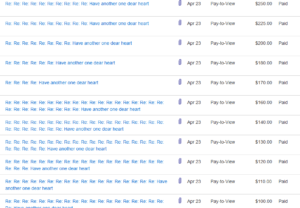 On Amazon, he was exceedingly generous as well! I would ask for $100 VISA gift card, and he would report back. "I bought 4 of them for you, Mistress"  I asked for a  $250 Hotel.com card–he got two. A $50 department store card?  He got three. $50 from the pet store?  He got three.    A $200 gift card?  He gets two instead!  He also got Me a very fancy suitcase, a cordless vacumn clearner,  and some gorgeous jewelry I've been eyeing.  New cutlery, a book, a bedspread…the list goes on, I'm not listing all of it.
I won't ever forget how special this fuckover wallet rape session was.
He has promised Me an even bigger session next time!
I also want to detail his spending since the last blog entry, it's not a lot higher, but I want to mention it.
Since the last blog entry on 4/1, he has spent a total of $10,235   on Niteflirt and $3,262 on Amazon.  Lifetime, his spending on Niteflirt has exceeded $144,000.  It's impossible to calculate his Amazon spending lifetime, easily $30K though.  He is 2nd on My all time Niteflirt list, but I think he could easily be the #1 Niteflirt spender if he keeps spending like he's been recently!  (Current leader is fagmuffin at $186K, but fagmuffin never buys on Amazon)
He is no flash in the pan, paypig. Dr x returns to Me again and again, and has served Me since 2008, that's 11 years.
So Dr X, this blog entry is for you! Excellence in paypig cash fuckery needs recognition! I can't wait for the blog entry that details how you exceeded this in a session!
Since the last blog entry, I had a last minute vacation! I went to Key West for the first time! What fun, and what a great place! I was surprised by all the wild chickens and all the iguanas, and what a party place it is, with so much to do and live music everwhere. I want to go back now. I also got to go to the Everglades, and that is a very different kind of place but very fascinating and I even got to see Manatees in the wild.
And like everything else in My life, paypigs pay for My vacations!
Also new, is that I will be making a small schedule shift, needed for lifestuff 🙂  I will be logging on EARLIER in the day, probably about 2 PM EST on average, some days earlier, others later. I will be taking a longer break at dinner, from about 6:30-8:30 PM and then I'll be on until about 11 PM and not usually later. If you want attention after that, it's possible, but you will be paying extra for it, so its worth Me messing up My sleep.  As always, I am not around on Saturdays, that's My play and have fun day, and Sundays I might not appear until later.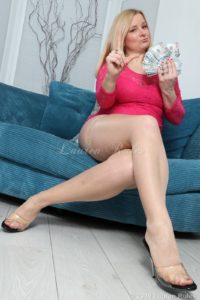 Now, it's time for the spending report!
I've already mentioned Dr X's fabulous fuckover, but there was lots of other action too!
Another Legendary Extreme Paypig Alert!  Any other week, this might have had it's own blog entry, but noddy is gonna have to settle for second place this week. He still spent $2,652 on really big emails, just because he is addicted to clicking and paying Me. I'm sure that he'll get the spotlight back again soon though!
Also hitting Extreme Paypig Alert! status was egghead! I've been slowly conditioning him to crave bankruptcy. My training is working! He spent $1,179 since last blog entry!
Next up is someone I think is new to My blog (but he keeps making new accounts, so I'm not sure) I think he has finally devoted himself to Dr Lauren's therapy, so I'm calling him "patient z" and he spent $150 on his therapy this month so far'
Paypig Alert! Spending $341 on mostly delicious phone calls was My good boy with the stolen moments. He and I plotted more evil against his wife for profit.
And also new to My blog is "sparky" who I allowed back into My good graces after being a timewaster. He proved to Me he could be a good little paypig and spent $207 this week and did not make himself a pest. That's what I like!
Paypig Alert! And pit-lover was back, calling, and tributing and buying pay to views with a vengeance. He spent $362 spoiling Me! And he's SOOOOo close to the 2K lifetime level of spending!
Back after a little hiatus was helpless dennis, earning a mention after spending $113!
Huge Paypig Alert! OinkLoser finally reappeared, and I immediately conned him into calling Me again and again while I kept jacking up the rate. He's so gullible. He spent $868 getting cash fucked by Me
My nylonslave was back again, always helpless, always returning for more nylon feet photos. He spent $120 this time
Paypig Alert!  My DC foot slave was back calling again, and he is getting addicted to hearing My voice. He spent $339 since last time, including one really long delicious call
And boomerang was back again! This time around he spent $190 including a beautiful $100 tribute that brought a smile to My face!
Paypig Alert! and back again is j the junkie, who couldn't stop calling to hear My voice. He has a weak little loser voice, and he's getting addicted. He spent $377 since the beginning of the month.
My boy, wayne was back and spent $156 enjoying My thick ass!
My sissy cocksucker was back and triggered into a paytrance to the tune of $173
Huge Paypig Alert!  PIG continues with his addictive ways on his steady march to being another 100K spender. This month he's spent $726 so far.
Making his way back to spending bliss with Me was caged yankee. He thinks he should reform his habits, but we all know he won't. He spent $203
Sweet sissy j is doing so well with her heel training! There are videos I plan to put on her page when I get a chance. Of course, it's password protected. For now.  She spent $157.
Huge Paypig Alert was knickers, who surprised Me by spending pennies short of $500 and surpassing the $4000 life time spending!  Well done!
Threatening yet again to quit Niteflirt and to quit being a paypig was deadcat.  He spent $150.
Back again after awhile was fun slave cucky phil who spent $266 on Ass and heel photos. What's not to like?
dirtbag spent $102 to get his mention!
Huge Paypig Alert!  I was greatly amused by titpay ATM. He likes to send Me tributes in chat while I tease him with breast photos. One day I wasn't around, and he just kept sending all his cash in chat, while typing to Me like I was there!  That was funny to come back to!  He spend $513 so far this month!
Back spending $179 was fluffy. I had the memory of fluffy and I figuring out a new blog name for him, but it's escaped Me. Drop Me an email or chat fluffy, and I"ll fix it.
Barely getting a mention was paybitch terry with $100 of spending but a lot of wishes. DO better terry.
Also barely getting a mention with $100 was virgin loser. I want him to realize how much he needs this.
Paypig Alert! My favorite FBI agent was back and spent $308, including a delicious $150 email. I remember he and I agreed on a new blog name but he stupidly DELETED his account, so I can't read the notes on him where I put it. Oh well, he'll be back. He always is.
I am really deep in hypnowallet's head. He spent $167 this round 🙂
Good boy panty pete managed a mention for $113
Steve q fucked spent $150. He better get going on his paypig goals!
and good boy surprised did $235. I really enjoy our sessions, he's so cute!
Paypig Alert!  Fagmuffin's girlfriend can't keep this soft little sissy away, and she spent $498 dollars on tributing Me when she could find free moments from mean girlfriend's oppressive ways! I'll break them up soon I think.
So this has been a memorable week, between paypig legends Dr X, noddy and fagmuffin. I look forward to seeing what the next couple weeks brings!
Remember for just $100 spending, you to can get a mention! (Blog names are not the same as your member name, so you can be stealthy and still pay Me!)
and here are recent pay to views you should buy!
A FinDomme uses biochemistry to addict you
Biochemistry is a FinDomme's best friend, used in plying Her craft. It is fast, effective, fun and profitable.
And really really cruel and mean. Why does it work?
Everyone knows how addictive opiates are. They release endophones in your brain that numb pain and produce a sense of well being.
Guess what else does that? Yes, sex.
Now, I am particularly skilled at making your initial sexual releases when you interact with Me very powerful. I take the time to learn what really turns you on. I call on those urges and begin connecting them to Me right away.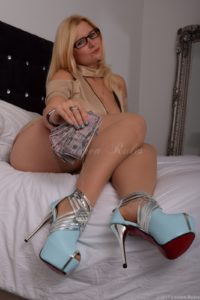 The resulting endorphin release is SO powerful, that you want more. And more, in spite of any negative consequences that might result. In fact, I work to make those negative consequences part of the erotic experience! Debt is sexy, bankruptcy is the ultimate sexual fantasy, jerk off on your credit card bill.
This mutes any potential motivation to discontinue paying Me.
Our brains are organized in complex neurological pathways. There are reward pathways associated with sexual behavior, and I use My skills to narrow them to be specific to Me, to be specific to paying Me. Repetition makes those pathways even MORE seductive and powerful. When you stroke your cock and pay, that narrow pathway carves itself more and more deeply into your brain.
I take pleasure and psychology and turn it into a REAL physical response that perpetuates itself.
Nothing else will do but paying Lauren.
And like most addictions, your tolerance increases. You need to pay more often. You need to pay MORE to get the same effect.
Now, here is the real evil thing I do.
Most addictive behaviors result in an after effect of self-disgust, poorer coping ability, and a greater psychological vulnerability. I take those feelings, and erotize them. You're a loser, you are a beta male cuck, you are a pathetic waste of skin with a tiny cock that will never please a woman.
I take those feelings and CHANNEL them back into your addiction.
you never had a chance.
Some of you reading this are not addicted, you are curious. You would think that would be enough to scare men off. (And maybe some do run, I have no idea). But many of you plunge neck deep in with Me, wanting that danger.
Danger makes your cock hard.
I am dangerous
Come on it. The water's fine. Being addicted to Me IS dangerous, but it is fucking erotic too.
Next on the agenda.  A new pay to view, a fun little slideshow especially for those that worship My ass, but most of My junkies will like it as well!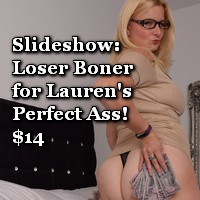 I have come to a decision on the Spending Report.
Every piggy who spends more than $250 in between posts will get a mention. (and I am planning more frequent posts, so keep that in mind.) Today's will be the last one to qualify with only $100.
So here is the lastest LONG spending report 🙂  And it's been three weeks, with all the holiday stuff, it's hard to find time!
First up is beta male bert, who hasn't been around for a while, but he's come crawling back, losing himself in pay to views. He spent $235 since last blog entry!
Huge Paypig Alert! Leg addict is getting more and more addicted to Me. (as he should.) the chat and photos together has separated him from $830 since the last blog!
My elegant foot love sent Me $110 in tributes one night. Mmmmm. We keep missing each other, and I miss our fun times!
I had $130 worth of fun exposing My exposure sissy! mmmm
Huge Paypig Alert!  My virgin sissy, princess gigi spent nearly $800 dollars on Me in the three weeks since the last post. mmmmmm
Helpless dave was about spending $113. I think he's due to really get hooked in
I have been learning all about titfool's penchant for cock and ball torture! I have had a boatload of fun in instructing him in all sorts of painful ways of self inflicting cbt torture. Mmmmm He spent $228 for our explorations.
I had $140 worth of sissy fun with My sweet slave sissy j.  We are due for some chastity soon methinks~!
Huge Paypig Alert!  My butler served Me so very well again! This time he spent $1190 on Niteflirt and around
$390 in Amazon shopping.  Still some more Christmas shopping to do for Lauren, so he and anyone else who wants to can step up to be a santa slave! (paycub?)
Footboy was also around, calling Me for $142 worth of seductive conversation!
PIG spent $141, as we have been missing each other.  PIG? Look for Me!
Leg tranced was also a busy chat and pay boy, this time I managed to arouse $220 from him. He's tranced and helpless for Lauren
HUGE huge Paypig alert!  Mind controlled john and I had a great time with Me egging him on to complete a couple pay to view series, followed by bonus fuckover emails.  This time period, john spent $1712. Mmmm. That's what I LOVE!!!!!!
New to My blog is quiet cuck, who quietly spent $159 on Pay to views.  Well done!
Earning a HUGE Paypig alert is egghead, who I cajoled, tranced and demanded to be sent cash, and got $589 from the addicted little addict. mmmmm
cucky phil squeezed in to get a mention for $104. I'm looking for you boy.
Back for more click and pay was paybot, spending $245. I do like seeing his name on My paid mail list!
and finally, I got to do a little more damage to the paypig I utterly destroyed, wallet rape toy. He sent $173 to Me. He already lost his home, and his credit cards  due to spending everything on Me. He says he will end up living in his car, but what I want to know, is why he thinks he should have a car?  He should sell it for Me! *laughs*  I'm telling you boys, I am dangerous.
Oh, and nylonslave?  Hit Me up, I have new pantyhose photos for you!
So, I'm hoping a scaled down spending report will create more blog entries. 🙂 we shall see.
Want to help Me shop for Christmas? I've got stuff I want to buy other people on My wishlist.
Go look at it and do your part!

Some of you might wonder why I divulge My techniques–warning the marks off so to speak?
There is one main reason.
A warning seems to draw you fools in even more deeply. Knowing that I employ mind control techniques that will draw you in like the moth to the flame.
And the result will be your finances going up in flames as I laugh.
So about this technique…
Operant conditioning is defined thusly:  it means roughly changing of behavior by the use of reinforcement which is given after the desired response.
So the desired response is you spending money. Basically you are rewarded for spending money. I connect it in your mind with your sexual arousal, and often attention from a beautiful woman…. and I use hypnotic techniques that open your mind to a more powerful and rapid response. Then I can gradually push you to spend more and more…keeping you on the hook and you spend much more than you dreamed you could.
And the need to pay Me becomes the central tenet of your existence.
It is greatly customized to suit the individual by Me, there is no cookie cutter approach, but some techniques I employ on nearly every slave, and this is one of them.
these PTVs are wonderful for experiencing that hypnotic reinforcement.
Now on to the spending report, which I am going to try to release every week now, to see if that's less time consuming! This will make the list shorter, and some of you might not get a mention then if I did it all month, so you will just have to try harder 🙂
First up is a new sub, who called again and again, loving degrading and humiliating talk about being cuckolded! Those were fun calls, and I think he's learning how addictive and expensive talking with Me can be!  I call him cuckboi, and he spent nearly $350 this week getting to know Me!
New to My blog, but not to Me is "j the junkie" who spent $110 on a call with Me and PTVs, slipping into the three digit territory of spending in a week. Mmmmm
My sweet no yes Loser did a nice long call with Me this week, between that and some PTVs he spent $105.
and pigbait was back with yet ANOTHER new screename, (there is no cure for Lauren), and this time spent $180!
Pay pig alert! Princess gigi was back to her spending ways on her Mistress, this week handing Me $540.  YUM.
A nice long call and some PTVs later, special K had spent $233, which put him over the 5K spending level!
PIG spent $280 in just one week. YUM. The new slideshow series got him so much he's gonna pay Me for  a custom slideshow
yes, this series. See why it weakened PIG!
Newest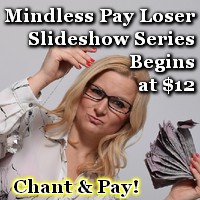 Also new to Me is "peeper", who clicked and paid a LOT Of really small ptvs, but they added up to almost $170!  yum!
and sissy jewel spent another $135. I am really liking that sissy 🙂
Pay pig alert!
by far the BIGGEST spending spree this week was by Dr X. It started slow, but I stayed up until the wee hours extracting $2521 in Niteflirt PTVs and another $770 in gifts and gift cards from My wishlist! My home gym is coming along nicely thanks to his help. (more home gym stuff on My wishlist!)
another newer sissy, bashful sissygirl managed another $100 this week 🙂
I tagged My polish ATM in a ptv session for $313, YUM
more cock cage fun with sissy j, and this time she spent $153, and it was a lot of fun!  Being a keyholder is so delicious!
and more from paycub, what a sweet pup, this time for $155
Pay pig alert! Fun in just one session with My elegant foot lover, playing ptv games with foot photos. I teased $447 from him over the course of a few hours.  It made all ten of My toes very excited!
and My junkie, irish dope was back for yet another $281. I love breaking his obedient junkie wallet!
and inspired, loser21 spent another $142 in delicious click and pay lust!
tPay did another $219 of click and pay for Me.  We both know the brutal truth. He is trapped, and he is never, ever ever going to be free of paying Me. Stroke your cock and do it again tPay!
New to My blog is "tamed" Last night while I slept, he spent $104. I like waking up to cash in My account!
Also new is "stroke puppet" who spent $192, mostly on My new slideshow series. (Deadly I tell you!). Welcome to My service stroke puppet!
I'm going to try to be blogging every week, as even FinDommes have New Year's Resolutions. Maybe your name will be there next week!
This is a form of Extreme Financial Domination. (My Favorite thing!)
And some of you pigs I know already have a hard cock just THINKING I might set you up like this…
Face the truth, you KNOW I am going to take every penny you can scrape up.  Eventually you will hit all credit limits and you will be unable to keep paying Me.
If you have to stop paying Me, you may as well go out with a bang!
If you are going to be financially insolvent and go bankruptcy, it won't matter how BADLY you do it.
Get ready for Extreme Financial Domination.
Take out a personal loan. Pay off all your credit cards
If there is any cash left from the  loan, put it in your Niteflirt account.
Call your credit card companies and request credit limit increases. If you just paid off a card, this helps your credit and makes it MORE likely they will want to give you more credit
Apply for a couple more cards.
Consider a Home Equity Loan to take out even more cash
Consider your deductions at work to maximize your paycheck. Stop contributing to your retirement (more cash for Lauren!). Less cash out for taxes. (The IRS will just be another creditor)
As you completely these tasks, make them erotic. Call the credit card companies with a hard cock. Apply for the new cards and then orgasm when approved.
After you have maximized your spending potential, add a huge amount to your Niteflirt account and begin passing it over to Me…
I thought of more!  You get your own mantra for this! "i surrender to extreme financial domination for Mistress Lauren!"
I will help you, just ask!
More ideas for getting ready for Extreme Financial Domination?  Just comment and share your idea!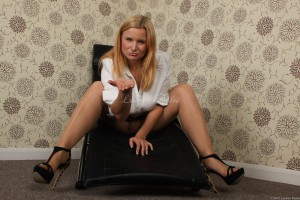 I've been scarce the last three weeks.  I've been online less because of the roof repairs (which were more complicated then expected, don't ask!) When I do log on, all of you junkies just jump on Me, and I end up with little blogging time! Such is the life of a Domme engaged in Extreme Financial Domination games!
I know how much you all LOVE the spending report, and it will be a long one this time!
New to My blog, but not to My service is hypno-wallet. He's an old guy who loves My voice, and orgasm control, and over the years he's spent about $2600 lifetime, most of it before I did spending reports. This week he returned to hear My voice again to the tune of $130. (Sometimes extreme financial domination takes years, but it chips away at your resolve)
dinky dave was back, in a small cock haze, and I introduced him to the joys of "raise the rate" phone calls. He's spent $540 on Me in the last three weeks, most of it THIS week.
My good little loving nylon slave spent another $261 on Me recently.  Imagine those reinforced toe pantyhose had a hypnotic scent that makes you pay more! (nylon slave would be in BIG trouble!)
Now speaking of slaves setting themselves up for even deeper exploitation, sissy marla has to be in that category.  The sissy spent so much on Me, she maxed out her cards, and she called for a credit limit increase, and they gave it to her!  That probably wasn't wise on the credit card companies part, she won't be able to ever repay them.  She has spent over $76,000 on Me lifetime, and in the last three weeks, she has spent $3109 on Me! When I think of extreme financial domination, marla always comes to mind!
I have another pantyhose slave, I'm calling pantyhose junkie! This guy likes wearing pantyhose, and listening to My voice telling him how addicted he is going to be. In the short time he's been on Niteflirt, he's spent $276 on Me.
My good girl princess gigi spent another $1502 on Me in the last three weeks–she swooned over a new sheer black pantyhose set and I reinforced her paysissy on automatic status.  Oh, and I let her have a surprise release, but I ruined her orgasm by not letting her touch it, just commanding her to come after I let her get hard.
That way it doesn't empty tiny sissy balls well, and the next day, it's like she didn't even cum, and she still craves sissy use!
My sissy who loves exposure spent nearly $529 alternately begging Me for exposure, and paying Me to not expose her. How fun!
Now, I think this guy is new to My blog, but I know he used to be on Niteflirt with a different member name. (His new one is the same, with a different number after it).  So pig dave spent $222 on clicking and paying stuff since his return.  Great job!
I had a nice long call from a slave who deactivated his account.  Haven't you read about slaves leaving and coming back as part of a pay ritual. For this blog post I'm going to call him.  "not here" He spent $415 on Me.
My paybitch terry continued his addicted paybitch ways, this time for $878.  Yum!  It's funny watching him *try* to leave Me…it never works for him! Once you become addicted to extreme financial domination, you are fucked!
Still spending is fuckmywallet.  This little bitch spent $138 in a little click and pay learning all about the dangers of Mistress Lauren!
Also brand new is a more notable cashfuck I will call "c"   "c" has already deleted his account. (Sigh, they always try that).  What's notable about c, is that one morning I woke up to find that he had spent over $1300 dollars in about 15 minutes in a flurry of click and pay.  Pigs that fall that hard that fast always come back.
I'm watching for you "c"–you have tasted extreme financial domination, and nothing else will make your cock as hard!
greed luster is back!  This time he spent $171! Between the old name and the new name, it looks like he's spend lifetime somewhere in the ballpark of $2370 or so….well done! (Another pig who can't stay away!)
I devastated clubby with the new devastation set….he's out $314 dollars, and REALLY close to My next spending goal for him.
My eunuch robot paypig sent another $116 at Me.  Soon I think we'll talk on the phone!
I had so much fun fucking over cumstain this week, that I gave him a new name.  fuckwallet.  fuckwallet is such a pathetic fist pumper, that he just pays and pays then breaks down in tears when he realizes that I have subjected him to yet another wallet rape.  This week was $500.  He's another ritual account deleter.  But he's funny because he deletes, and within a couple hours is begging Niteflirt to reinstate him. Stupid little extreme financial domination and humiliation loser!
My slut becca got taken for another $230 this week.  What if people find out his true identity! *laughs*
Another new to My blog is "Poet"  Poet comes and goes, and tries not to pay, and dramatically announces his departure, and sends poems he writes Me, and long needy emails.  Then he goes, then he comes back and pays again. He is truly addicted, and this time he spent really close to $200.
sissy j became the latest sissy to experience the joy of sissy exposure games. She spent $255 as I teased her.  Sissies are the best targets for these games because they love sending you perverted photos of themselves all dressed up!
No nonsense guy is another who can't stay away. Long ago he got himself into DEEP cash despair with Me, and he no longer has empty credit cards to devote to Me. But still he spends, just in smaller amounts. This time it was $131.
My Irish dope spent $311 dollars this time around, also trying to stay away from Me, but falling victim again to My magical abusive ways!
my pantyfag clicked and paid another $1o5 (including a delicious $50 ptv!)
and lastly, slave paycunt brian became the first to finish the 50 ways to Fuck your Wallet series, and spent nearly $1500 recently. He always wrote a lovely email to Me for My blog, which I think I'm going publish later this week, as this post is getting kind of long! (It will see the blog, pig brian, no worries!) His guest blog posts have sent a wave of curious piggies to see if My extreme financial domination was real!
trancetard spent $161 since last update, and I believe it would have been more, but we kept missing each other online. Be afraid trancetard!
PIG spent $271, and he is another I kept missing…..but his number is coming soon.
Loserbeast did more delicious click and pay for Me to the beautiful tune of $1276. I think there might be some special photos for you soon beast! He got caught up in the 50 ways series.
And pigskin was another who clicked and paid through lots of the 50 ways series….he spent $752 Yum
I should have called that series, 50 paths to Extreme financial domination!
and no surprise that wallet rape toy spent $614 on that series, and My birthday series.  He also sent Me a $500 Amazon gift card for My birthday, and he has already started My Christmas shopping for Me, by buying two shirts for My man, and $300 in physical Amazon gift cards for Me to give family and friends. Yay!  This pig understand that he is My extreme financial domination robot pig!
Hopefully the next update won't be too far away.  I will not be online for Thanksgiving or Black Friday, and scarce on Sat/Sunday….but next week will be back to My dangerous normal hours!   Be afraid, but pledge to spend enough to hit the spending report!
I've got two really interesting letters from cash cows that are loyal and well programmed piggies. I'll be doing blog mentions later, so look for their names.
From lord Loser (who reactivated his account to serve Me again)
Mistress Lauren – I tried to escape you by closing my account, but I started looking at your blog on your website and stroking for free, slowly sliding back.  The final straw was when I was reading an older entry and you casually talked about waking up in a beautiful bed that was bought by a loser you had sent into bankruptcy.  At that I shot a huge load.
That night I dreamed that you had a convention for paypigs, fucktards, sissies and faggots in which 100 losers were to pay $1,000 each in order to attend.  They all had to be naked, exposing their ugly bodies and tiny cocks.  I woke up with a very hard cock that was oozing precum.  I squeezed the head of my dick, took the precum on my finger and ate it.  Then I finished the story as a day dream.  I know that you do not want me to go into detail, but I will just tell you that the sessions required additional cash from the losers and they focused on groveling on the floor and oinking, how to steal from your wife and family to pay Lauren, cocksucking to earn more for Lauren and being kicked in the balls by Lauren or other doms you had brought along.
I knew then that I could not escape you, that I had to crawl back. worship you and be ready for a severe wallet fucking.
lord Loser
Phew, what a thought, a Loser convention that costs $1,000 a head!  I would probably be able to retire after all you fucktards were competing to spend the most!
For the record, after his sent this to Me, lord Loser went on the click and pay for a total of $1065. All while I was sleeping. And he started his descent with 3 little $2 emails.
While I was writing this post, Lord Loser called Me, and I fucked him over some more…his grand total is below 🙂
Most of it was on a popular series.  Find out why it is so dangerous!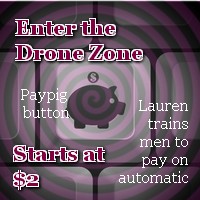 Another letter came to Me from paypig brian, a deliciously addicted paycunt of Mine.
Obsession and Reprogramming – The Plight of the Money Slave Pig
After a recent session with Mistress Lauren, she announced that I was definitely in her class of extreme money slaves.  It was a targeted comment on her part to bind me even tighter to her.  I knew it.  She knew it.  And I love her for it.  I have been her paycunt now for around four years, and I have tried to quit many, many times, but I have not been able to shake the addiction.  Now that I am classified as an extreme money slave, I know that my fate is sealed.  Lauren has my cock and mind in her addictive web, and I am her property.  There is little hope for me.
Now, I could warn potential money slaves about the very real danger of lurking around Mistress Lauren's site, reading her blog, and paying her PTVs, but that would only encourage you.  To be quite honest, I love serving Lauren by bringing other pigs to the slaughter.  I am like a missionary bringing lost souls to be saved.  For a submissive like you, that place is Mistress Lauren's money traps.  It is where you need to be and what you are missing in your life.  I only need to lead you there and encourage you; she will do the rest.  She will target you and victimize you, and I will watch with pleasure as she enslaves you.
The traps are baited nicely with photos and words of warning meant to attract just the sort of man that is turned on by a dominant woman.  If you think you are not in this category, you are kidding yourself.  You are here, aren't you?  You are getting hard by the thought of giving up all control to Mistress Lauren and her manipulation.  You are a money slave in the making, even if you won't yet admit it or are foolish enough to think otherwise.  You came here because you want it.  Bad.
But the real danger begins when she takes control over your hard cock.  I remember how my pulse raced the first time I entered that credit card number.  My fingers were trembling on the keyboard in excitement and fear of the danger I was putting myself in.  And my cock demanded that I continue, even when I mis-entered the number twice, because I was sexually aroused by the thought of being used by Her.  And a few minutes later, my eyes rolled back in my head with that overwhelming feeling of Her control and that hard orgasm that came from knowing that a dominant had taken me for her pig.  That feeling doesn't go away when Lauren owns you.  In fact, it only gets worse.
After a time, paying Lauren not only makes you hard, it shuts out all other normal sexual functions.  You struggle to get it up, unless you are dreaming of being submissive to and paying Lauren.  And just thinking about it isn't enough.  Try as you may to escape it at that point, you are hers now.  You will think of her.  You will tell yourself that you are her slave, that she demands your obedience, and you will want to look at her website again and again, and soon you will be paying her again and again.  More and more, over and over, getting fucked harder and harder.  You are caught in her trap, and she is preying on you.  And the very thought of that is too much for your submissive brain to handle.
What you don't realize is that this addiction isn't just a learned behavior.  It is a true, chemical addiction in your brain.  She has programmed your brain to find pleasure in paying her, and over time, that has changed your brain's chemistry to where you ONLY find sexual pleasure in pleasing Lauren.  Much like other addictions, the chemicals your brain releases during repeated incidences of pleasure causes withdrawal when the source of the pleasure is removed.  And Lauren knows very well how to make you associate first her dominance and then her financial dominance with that pleasure.  That pleasure of paying her causes the brain chemistry to change, and then she has you.  She is calculating.  She is merciless.  And she owns your sorry cunt ass.
paycunt brian
brian, that letter needs no elaboration, you are completely correct. And it's also true that the mere fact of Me posting the letter will drive more pigs to Me. Well done pig, well done!
And without further ado
The Spending Report….
nylon foot lover just cannot get enough of My elegant nylon feet. Do you know I actually take photos for top slaves that I know will make them open their wallet.   He has spent $520 dollars since My last update
PIG is another I tempt with photos I take to lure him in. $340 this time.
An update on a loser from Last Week, Ass drone, who spent close to $1500 on Me in a short period of time. I see the Loser has deleted his Niteflirt account.  Drone, most come back. I bet you're reading this and I summon you back to Me 😉
I want to highlight a special Loser with a new name. Formerly he was known as Fledgling Loser. He debuted on My top paypig list at Number #13.  Well he worked himself into a frenzy over this and spent in several late night sessions with Me to the tune of ….hang on to your cock…to $5,633.20  Yes, you are reading that right.  He sold his condo, paid off his credit cards and started with a bottle and My photos in long expensive sessions over 3-4 evenings.
He has a new name  "trancetard!"   And tard has tried to protect his credit card from more damage by blocking Me.   But it won't last.  Trancetard, I am waiting. Surrender and go blank and pay!  I know you're reading. Edit:  I also know you have been viewing My listings, because you are obsessed. Go blank, unblock, surrender, obey.
Trancetard, you have climbed up the Loser list, you're now #9 with a total spending of over $21,000 on Me.
Other spenders include cumstain, who dropped another $270 on Me over My shiny latex photos. (And he has such a weakness for My black strap-on cum photos too!)
My special little club piggie is working hard to climb My all time spenders list, and his goal is to hit My top 25 list! He has a long way to go, but he has spent about $140 this week!
I have a long time client who has never been on My blog, but this week he went crazy for My new series "She Devil" (many clients did actually), and all could say was "more please" to the tune of $281. He is only about $18 from reaching the 2K threshold as well.
Oh this is the series driving everyone crazy btw
You can check it out, and if you love it I will gladly do a nice little PTV session with you and more of these photos!
Also Dr X threw $137 on Me.  He is trying to duck a huge session, but both he and I know it's inevitable.
Dr X, I know just reading this is making your cock hard. surrender and email Me.
Sweet pig declared her love for Me again, and spent $114. I'm thinking this girl is due for a larger session with Me.
My little paybitch couldn't stop, and spent another $450 on Me.
No nonsense guy once again couldn't stay away and spent his paycheck on Me. $437 from him to Me. Yum
$116 from the iFool which was cut short when he couldn't add more $$$ *sigh* Let's try that again fool.
princess gigi spent $394 since last update, she's been gone a lot this summer, but the little faggot has a birthday coming up, and I bet that she would LOVE a release. Maybe Ill give her one. Maybe not.
New is ordinary sub, and he spent $110 getting to know how dangerous I am.
Another huge spender this week, was the loser whose letter I quoted, "Lord Loser"  This guy is an old geezer with a tiny dick living on a pension, and in his retirement he has been obsessing over Me.  Since he came back to Niteflirt just last night, he has spent…get ready $2481.  I bet I hear from him again tonight, I just have a feeling! If he can hide from his cow wife long enough that is…
egghead got all turned on by being one of My top 25 spenders and dropped $171 this week.
kane the foot lover gets a blog mention for his $140. Gotta work harder than that to climb the loser list though!
Footsniffer surrendered $127.  I've got him targeted for more.
Another new piggie, dream loser learned how dangerous I was to the tune of $410.  It just goes sooo fast when you get caught up in click and pay!
paycunt brian sent $125 in addiction to the lovely composition that I published in this post. He has dedicated his life to being one of My losercunts
curtsey continues to be a good girl for Me. She was $279 worth of good girl since the last update!
slave benny was back, this time for $216. He was another that loved the She-Devil set!
pigskin spent $125. I always get wet when he started paying because sometimes he goes on automatic and doesn't stop until he has spent thousands! I love that!
Lastly, but not leastly, elegant foot lover tributed Me a total of $153. Yum.
I always love publishing the spending report, because it inspires all the Losers to spend. So start spending!
It's been way over due to have a special blog post all about My special sissy, princess gigi.
Let Me tell you all about her.  Gigi has been My client for almost five years, and she is My #1 spender on Niteflirt. (Currently at nearly $115,000 spending)  There has been an evolution with gigi.
Gigi began as a horny guy who liked women in pantyhose and their nylon feet, and would buy all the PTV sets I put out that featured My legs and feet.  He finally began calling, and he would stroke himself off about 3 times in one call-no lie!  Obviously a slave in need of a little control.
We went through the human puppy stage, where I called him puppy and we did a little fun human dog play, but that only lasted a little while.
One night I told him that he had to begin wearing pink panties…and it morphed into feminization.  She than became princess gigi,  her name coming from the initials, G.G. (good girl)……My sweet sissy  And I began denying her orgasms during our calls. I began requiring her to wear more sissy clothing during our calls, pantyhose, leggings, makeup. Occasionally, I had her suck on her purple dildo during our calls and began requiring her to eat her cum.
She was always a good girl and hardly ever came without permission….and I began giving that permission less and less often, until finally it only came once every 6-8 weeks. If it weren't for the fact that I would worry about her sissy prostrate, I would not even allow her to release that often.
I am now not allowing her to have erections.  I have trained her to channel the sexual euphoria feelings to her mind and her sissy heart to be expressed in love and tributing.
She has become functionally impotent.  Her little sissy "pussy" only becomes hard when I command it to for a health release.  I am so far into her head, that if she doesn't have permission, she can stroke and stroke and it just doesn't work!  At first she thought something was wrong, and that she was damaged, but I proved to her that it would work on command.   She has been conditioned so that she CANNOT have sexual pleasure now unless I command it. 🙂   Instead, she expresses her sexual feelings in the form of sending Me tributes.  Since I last posted the spending report, miss princess gigi has spent $1539 and continues showing Me love in the way in which I have trained her. Good girl!
Once a real man who came three times in a session to feminized sissy who has been rendered impotent except on command once every 6-8 weeks.  And trained to tribute instead!  What a good little sissy paypig!
Others have been spending as well!
Shoesniff Loser surrendered to the shoes of a Female Supremacist and paid $740, in two delicious sessions!
My drone, pigskin, completely lost control with oinking and paying for Me and since last update has spent $4101!  His lifetime spending has skyrocketed to over $11,000 since entering My service in July 2014–only about 8 months.  That pleases Me greatly pigskin!
My paypig, lord loser, in a mindnumbing fugue transferred $1067 into My coffers. He is a Loser among men!
Erotic fun was Mine when I extracted $340 more in danger games from My slut becca
My oink drone, a sweet guy actually, spent $221, including our first private cash rape session. I think I scared him and he deleted his Niteflirt account.  This doesn't bother Me, those piggies always return.  He is really close to $2,000 in spending!
The paypig formerly known as Guinea money pig, now only known as PIG spent $261, and I think it would have been more but we had poor timing.
wallet rape toy resurfaced for a tidy $590. I hunger for some of the 4 digit sessions we have had 🙂
My slave "button" spent nearliy $200, but $100 of that was in one lovely PTV mail. Yum.
A new slave to My service, that I have dubbed "whinny" spent $250 in just a few short days. I look forward to more from this new pet.
An old slave, english pig, was back with a new screen name and over $200 in a reunion fuckover!  Yay!  Once again proving that addicts cannot ever stay away.
Another fairly new slave,  humiliation fag, spent $235 and also deleted his Niteflirt account so that I couldn't tell him his new blog name. He too will return, the abuse was too delicious for him.
This was written by a slave of Mine, piggy brian who keeps trying to stop his financial slavery to Me. He will delete his account, and usually a few days later he is back.
This was written by piggy brian the day after a recent $1045 rape.
Dear Mistress,
i was inspired to write this for your blog.
Why do money slaves always come back?   Many slaves run away and swear off Mistress Lauren forever.  Inevitably, they lurk around her site and get pulled into the trap deeper than they were before.  They are like mice caught by their tales by the cat who toys with its prey.  They can't escape.  Why not?
From the start, it seems easy.  This turns you on.   You are experimenting.  No harm will come from it.  If you spend too much, you can walk away.  Lauren can't force money from you.  You can quit anytime you want.  That is the lie.  That is the trap.  That is Lauren's edge in taking weak men.
Lauren knows you.  You are weak.  You read her blog and stroke yourself at her photos and her dominant ways.  She know that you are vulnerable.  You are a money slave in the making.  She knows that sooner or later, you'll experiment.  Then, she'll pounce.  Then she'll reprogram   Then, she enslave.   But that is for stupid men.   Not you.  Again, the lie is told.  It won't happen to you.
A slave playing her games is, well, playing HER games.  The games are designed to addict you, reprogram you, and enslave you.  She pulls you deeper and deeper into her web.  More and more of your will is given up, and the more control she exerts, the more you like it.  It is a spiral down into her world. A world that she controls.   A world you cannot escape.
You see, you know what she is doing.  She is draining you.  She is using you.  She is dominating you. You run away.  But you remember what it felt like to be her slave.  You have so longed for beautiful, female dominance.  And she gave it to you. Like an LSD flashback, you crave the control, so you lurk around her site, a lie on your lips that you are only looking.  And you get hard.  And the trigger she implanted in your weak male brain is activated.  And you enter yet another credit card number and buy a "small one."  And she notices and comes after you.  And brings you right down again like the helpless prey you are.  Over and over, harder and harder.  Without mercy   Without reluctance.   With total female dominance.
One day, you realize you're out of control.  Lol!  Like you ever had control!   She was always in control!  You were playing her game.  You are the game.  Now, she lays you open and takes what she wants.  And you masturbate to her abuse and her demands.  You are ready.  Ready for extreme domination.  Ready to be eviscerated for your Goddess' pleasure.  And there is no escape.   You are the Bitch of a dominant woman, just like you always dreamed and stroked about.  That is why you can't leave.  You always had a defect in your brain that made you vulnerable to a powerful, dominant woman.  You finally met one.  And Lauren was it.  She knew exactly what do do with you.  And she mercilessly did it.