March Madness
Next set of Brackets for March Madness, get your vote in again!
Semi-Finals!
I decided to have some fun and have you guys choose your favorite photo by putting them in brackets and every few days I will update the bracket with the new lineups you can vote on. I will notify clients on My blog reminder lists, so if you want to keep participating make sure you sign up. (On Niteflirt, ask and I will add you to the list)
Pick From Each Match-up of two photos, in a few days, the final four will go up, than the final two, like March Madness!
Recent Pay To Views to Buy!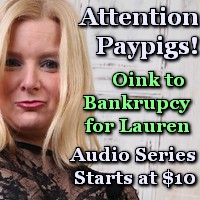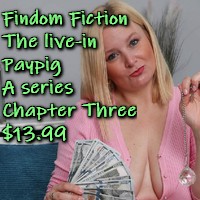 And next of course is the regular feature
The Fuckover Report! (Cut off at 4pm EST 3/15/23)
Extreme Paypig Alert! Helpless paypig helpless dennis continued his addicted ways, he's sooo addicted to paying Me, he can only get hard from that now. He is a prisoner of Lauren! He spent $1456 in his addiction.
Extreme Paypig Alert! My very good girl marla had an adventure with her Mistress, paying her way into a mindless coma and completely FALLING for her Goddess. I look forward to talking with her again very soon! She spent $1166 in her misadventure with Me!
Extreme Paypig Alert! Dr. X is making another extreme appearance, I love how addicted he is, and how he returns to Me repeatedly for use. He spent $640 on Niteflirt and $561 on Amazon, which included a futon sofa, lots of gardening stuff and gift cards. I can't look around any room in My large beautiful home without seeing things Dr X has gifted to Me. His total was $1201
Huge Paypig Alert! My very good boy j the junkie just couldn't stay away, pleasing Me with $614 of spending! Very notable!
My good boy tom talked to Dr. Lauren for Financial Domination therapy and spent $162. He has a long way to go to achieve medical bankruptcy at the hands of Dr. Lauren!
Huge Paypig Alert! My boyscout was busy making Me happy the other night, spending $553. That sure did make Me happy!
My quiet gentleman earned a mention by spending $105 on Pay to views with Me!
Huge Paypig Alert! My good girl buffy just missed an extreme mention, but she continues to lose her mind as I trigger her sissy mind again and again. She is now addicted to My bare feet as well as many other previous triggers, and I mercilessly take advantage of this too. She spent $916. Beautiful!
My taxpayer managed to catch up on his taxes a little. He's soo far behind that the penalties are steep, but he devoted $250 to the effort.

Paypig Alert! My pigbait couldn't stop gooning his numb little dick and paid Me $318 this time around to do so!
My good boy boomer is trying to stay away but still spent $235. Yum
My nylon slave spent $135 worshiping Me. What a good devoted slave!
Paypig Alert! My PIG is getting more addicted, his craving for cash abuse is increasing. He spent $428 since My last post.
My goon junkie managed a mention for $116 with a few calls.
New Slave! New to My blog and to really spending on Me was "victim" This victim is finding out how dangerous I am, and he spent $105 learning!
I keep exploiting caged yankee. This time the sissy spent $126. I think it should be more though.
My helpless tool got a mention with $148 in spending. I plan on making his budding addiction worse!
I was sooo very happy to do a fun session with irish dope again! My good boy spent $254 the past two weeks. Nice!
My panty lover cheekie was back and we did a fun ptv session where $123 was spent. Mmmmm
Good boy "just another ATM" dispensed $133 to Me for fun!