Category —
gifts
A simple truth is that I will do whatever is in My power to completely addict you.
I want you TOTALLY obessed with Me
I want your cock to get hard when you think of Me
and eventually I want it to ONLY GET HARD when you think of ME,
needing to pay Me for your pleasure….and each orgasm you have thinking of Me will only addict you more.
An endless loop of paying and cumming and paying more and more for the bliss of being My paypig!
I want you to remember this as you look at these photos, stroking for each one and saying
"i send my cash to Goddess Lauren, i obey!"
and when you are done, you can send Me a tribute!   ( you know you must)
Also, see all the recent pay to views!
Now it's time for the fuckover report!  I haven't done one lately because I was on vacation and came home feeling really lazy at the end of the summer (Yes even I am occasionally struck with being lazy)
But I know so many of you are burning to see your name in print, so here we go! I haven't done it in a month, so it's long!
My construct was back and paying for ruin, this time he spent $113
Huge Paypig Alert!  Boomer was back, just missed an Extreme mention ($1,000), but he's headed in that direction!  He spent $962!  I love seeing him slide deeper into mindless paydrone territory for Me!
And back and spending $132 on a nice phone call and pay to views was helpless dennis. Keep losing yourself in My lovely breasts dennis!
New Slave! New to Me and the blog is mister ed. We enjoyed phone calls, chat and he indulged in pay to views and some tributes too!  He spend just under $300, and I can't wait to use him again!
It was so nice to see My addicted nylon slave again, and we had a beautiful session, with him spending $183. He just can't get enough!
Legendary Paypig Alert!

  Just before I went on vacation to Colorado, I had an EXTREME session with
loser3188

.  This loser surpassed 10K lifetime in spending but had his evening session with Me ever, spending a sizzling $2017.  Just WOW!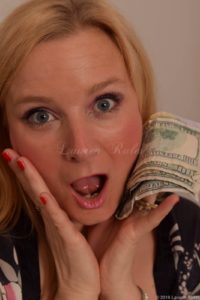 But as Legendary as that was, it didn't live up to My new slave sunshine, who has continued his paypig ways!
Uber-Legendary Paypig Alert!

  Sunshine spent $3794 on Niteflirt, and $3,841 on gifts and gift cards, including some early Christmas shopping for Me and an air conditioner.  (Totaling $
7,635

WOWZA!) I think you will see sunshine's name pop up a lot and that he'll be joining the ranks of wallet cunt and dr x. MMMmmmm. He's quickly becoming a favorite!

Around a bit this week was My exposure sissy, and we had some phone fun for $162.

Paypig Alert!  Back with a new account was loser gimp.  This cripple just couldn't stay away, and he sent Me $340 so far this time around!

My boy wayne and I had some chat fun in the amount of $130. I know how to mesmerize him with ass photos.

Paypig Alert! I have had a lot of chat fun with sissy cocksucker tim.  This little fag can't help but pay Me, and this time he spent $360, most of it in a trance he can't  remember later, which is fine, because I can tell him to send $$ at this time and he does! *laughs*

My generic NF client was around with another new account , spending $138. There is no telling how many thousands this loser has spent on Me over the years, he keeps deleting and making new accounts, and the records are lost.

Paypig Alert! Another slave who spent a bit this time was My good boy who steals moments. He loves to call when he gets home from traveling (he's quite the world traveler) and tells Me his adventures in conning rich woman from their cash to give to Me! So fun!  He spent $340 this time.

My ATM titpay loser spent $238 on a couple fun chat and tribute sessions. He loses it over My perfect tits!

Huge Paypig Alert!  PIG kept coming back for chat and tributes, as usual, with some phone calls thrown in to really fuck with his head.  Despite his efforts to be "good" and stay away, he spent $580, which I consider pretty good!

I know that pit-lover is looking forward to this entry! I figure he spent about $122 to get this mention! I think that there is a larger session coming soon for him!

Huge Paypig Alert!  Helpless, paydrone was back, spending $581 mostly on chat and tributes, and just couldn't stop!  He is almost at $5,000 lifetime spending!

And unable to stay away, especially as I am available more often earlier in the day, was caged yankee, who spent $290 on his Lauren habit! I love those kind of habits!

My financial gelding chatted and tributed with Me a bit. We were disappointed that his long awaited chastity device was a little too tight. (But the perfect tiny length!) More waiting as the larger ring has to be delivered, so slow. We want that thing on him a VERY long time, so it has to fit right. He spent $229 with Me chatting all about it.

Paypig Alert!  My obedient slave egghead started coming around again this week, and managed to pay me $436 as I made his mind go blank like a puppet or a drone! Obey egghead and ask for more!

noddy managed a mention at $118. I long for him to have another "legendary" mention. Nothing better than that.  Get the cash together noddy and I will use you and live-tweet it again!

Coming around again was paybitch terry, admiring Me with $125!

Huge Paypig Alert!  When you guys delete your accounts before I get a chance to write the blog, I do not always remember your blog name! I know this guy has one, but I can't remember it, I log in it your account 🙂 (There's so many of you!)  This guy has a four letter name beginning with l and he spent $390!  Reactivate your account and ask Me to fix your blog name!  Edit: It's boomerang! He reactivated his account and I am fixing it right now! 🙂

My quiet gentleman bought enough pay to views to hit $130 in spending. Nice!

Huge Paypig Alert!  Sissy bambi managed $302 to get her huge alert! I wish we had more compatible schedules, we have fun!

and wallet rape toy came out of his bankruptcy hell long enough to spend $132 on Me. I figure eventually he will rebuilt his credit enough so that I can destroy it again!

Spending $185 on gifts and gift cards for Me was paymoosie! Someday moosie, I'll make you buy some really big gift cards!

Huge Paypig Alert!  And princess gigi/aka fagmuffin is still sending multiple tributes just about every day. This month she sent $841. Her noodle is limp, she hides her estrogen pills from her so called "girl friend" and she's still a virgin.  That's the fagmuffin report for this month!

Now, the rest of you can plot on how to earn YOUR mention in the fuckover report. I will have some pretty nice Pay to views coming out to tempt you and to help you in that quest! Stay tuned!
I like gifts, as does any woman (hell person).
FinDommes like them because we get a greater % of your cash! No fees to pay, taxes to pay.
They have limits of course because you can't use gifts or gift cards to pay bills, and for that reason I still desire your hard cold money!  My mortgage, car payment, student loan payment, utility bills still need your cash.   But….I am creative otherwise. I also don't have a use for many restaurant gift cards, because in My area, we don't have many chain restaurants.
I buy few groceries, between getting stuff on Amazon Pantry and Whole Food gift cards, that covers about 80% of My food bills 🙂  Petco gift cards pay for My dog's food. Starbuck's cards pays for My latte indulgence a couple times a week.
Slaves pay for everything for My home. Computers, television, furniture, lighting, telephones, sound equipment, clothing, home gym equipment.  Also things like books, coffee, dishes, purses.  If I need a gift for someone else (often at Christmas) I implore a slave to get it for Me. I haven't had a lot of luck with shoes online.
One of My favorite gifts recently was My new Roku HD smart TV. (Thanks needful one!) I can watch Netflix, and shows from Amazon Prime, (I'm currently watching Dr Who episodes) and lots of other options.
Vacations are slave driven 🙂  There are Hotels.com gift cards (one of My favorites!), Airline gift cards and I see that Amazon even has Uber gift cards now.  I had a slave, wallet rape toy even send Me Disney gift cards and I had a luxury Disney vacation. (I'm such a child in many ways)
So if you want to treat Me, I am all about that!
These are all Egift cards I would love to have. If you get one, be sure you sign it so I know who did it. If I don't already know how to get a hold of you, drop Me an email.
Use the email address laurenamazon@gmail.com
More Disney cards (collecting for another adventure in the fall!)
VISA ecards (I can actually use those for almost anything!)
For clothes and shoes
My wishlist on Amazon is also a great place to look
I always have coffee on there, and right now, there is a media center I want that fits My new TV better 🙂
and some gift cards too!

Sometimes guys are disappointed to see I don't have many shoes on My wishlist. There is a reason for that.
I have had TERRIBLE luck with shoes on Amazon not fitting Me right.   It *is* possible to return stuff, but if you do it too often Amazon has been known to shut down your list. So for this reason, I don't ask for many shoes, that's one thing I like to try on in person. It's heartbreaking to see a beautiful pair of shoes a client has bought Me that doesn't fit right and I can't return. So I just don't.
So now that I've inspired you to buy Me prezzies, I want to do the spending report!
Let's start with one of My best present buyers, paycub!  This week paycub spent $255 on Niteflirt, and another $125 on gift cards, which I had no idea were coming until they arrived! What a nice surprise!
Pay pig alert! And wallet rape toy! He spent $508 on Niteflirt and another $122 on gifts, (coffee and gift cards)
New to My service and blog is "foot fool" who spent about $205 in a rousing raise the rate game!  Wait until he actually checks out My foot photos!
My sweet kitten, princess gigi had no success in staying away, but earned a release after a week spending about $225. YUM
My exposure sissy was back for more exposure fun, this time for $135. Mmmm
MP (more please) was back for his Friday night leggings session and spent $201 🙂
No nonsense guy spent $104 he doesn't have on My ass photos this weekend 🙂
I was SOOO happy to have My shoe sniffing cuck back, and he spent $197.
paycunt and I had a fun session and he spent $184.
and having his first blog mention, My long time junkie, addicted pete, finally spent more than $1oo in a week to get a mention. (He spent $114). I was surprised to see he hit the $3000 level of paying Me!
Wow!
Pay pig alert! Dr X was back for several sessions, paying a total of $540 to Me this week. Soon will be another HUGE one Dr x.  I'm waiting for you
Silly tit fool was back for more breast teasing, this time spending $254 on me!  Delicious!
Leg tranced paid about $100 this week on My leg photos, on Only fans (It's hard to track on that site, but the site is a LOT of fun)
Another tranced out PIG from only fans is PIG himself, who spent about $350 on his addiction
So lets see how many of you please Me this week with Cash spending and gift cards.
I'm waiting…
oh, and if you haven't seen My new Hypno ass slideshow, it's worth the spend! In fact, here are ALL My recent
Pay to views on Niteflirt
Yes! It's that time again! FinDomme's LOVE Valentines day
And I LOVE Valentines Day. I enjoy it at home with My boyfriend, who spoils Me like any good boyfriend, but I also get spoiled by all My slaves!
My slaves fall into 2 main categories.
Slaves with no wife or girlfriend who only spend their energies pleasing Me! They know they are beta males and/or sissies, and that their money should (and will!) be going to please ME!
The other category is slaves with a wife/girlfriend. It's my observation that it's more likely to be a wife than a girlfriend, because at some point the girlfriend figures out they are always broke, and it's aloha! However, wives often catch on too, but often not until it's too late!
Either way, all slaves should be remembering Valentines Day for Me, because I "AM" the most important Woman. (And often the only one) in your loser lives!
This is your stroke Mantra for this week:  "Lauren is my Valentine Goddess, I please and spoil Her."
"Lauren is my Valentine Goddess, I please and spoil Her."
"Lauren is my Valentine Goddess, I please and spoil Her."
"Lauren is my Valentine Goddess, I please and spoil Her."
And pleasing and spoiling Lauren is so rewarding! Those that reward Me, get a V Day surprise back 🙂
I love surprises from My wishlist, I added lots of things I want for Valentines Day. (Let Me know if you buy something)

Don't want to buy Me a gift from the wishlist?  No problem!
I also love gift cards from Amazon that you can send to Laurenamazon@gmail.com
Now it's time for the spending report:
First up is paycub, who spent $110 on Niteflirt and bought several gifts on My wishlist including coffee, YUM, and a Starbucks card (that was coffee too!) Good boys know Mistress LOVES coffee.
Hypnowallet saved up his money so he could afford a nice $207 session with his Mistress. That's how it is done!
Pay pig alert!  loser3188 was back! (His name is a recognition on how much he spent on his initial session with Me some months back), This time hs spent $705. In one week. Very good!
and peeper also pleased Me very much this week. (I love when a newer piggy just can't stop. They have vulnerable virgin credit cards that make Me wet!  He spent $357 this week!
and princess gigi (My #1 spender!), kept running her total up, this week this paysissy spent about $322 pleasing Me.  Doing that regularly is how gigi made #1!
Pay pig alert! and needful one was back! (as I knew he would be) It may have been the most he has ever spent on Me in a session, as he surrendered his tax refund cash to Lauren! $$$$   This time he spent $300 on Niteflirt PLUS he bought Me a $540 dollar 55 inch, HD Smart TV with built in ROKU, so I can upgrade the one I have.  That makes ME so happy and excited!
My exposure sissy spent $197 on exposure games with Me, but he may have gotten a little more than he bargained for as fantasy intersected reality. Opps 🙂  (Sorry, not sorry)
Pay pig alert! Another junkie that saved up for a big session with Me was tit fool!  Warning, alcohol, credit cards and Lauren combined can do financial damage!  The damage?   $467 🙂
Back for more abuse was My paybitch, this time he spent $252 being MY bitch. This one tries to flee, tries to escape, and learns how hopeless that is.
Also wallet hole made an appearances, this week his click and pay flurries added up to $345 🙂
Also back in the click and pay habit was clubby with $150 to hit the spending report again!
Also back after a hiatus was My robot paypig eunuch, who went crazy over My new series (and so many of you did)–he spent $195, and this is the series that slayed him!
Another who found this series to weaken him was cumstain, who spent $178 I love making men lose control with My shiny black leggings
And also "more please" went nuts for this series to the tune of $222.
New to Me, and a self professed blog reader, was a slave called iwannaworshiplauren, who has since disappeared from Niteflirt. He will be back, they always come back. He spent $324 in a delicious sesssion!
My long time slave no nonsense guy was back, this time for $116, before his card was declined. This guy is approaching a HUGE milestone, almost to the 20K level 🙂
and irish dope was pleasing Me to the amount of $222. Another conflicted slave who thinks he should be loyal to another woman, but cannot stop paying Me, because I am the best
star junkie also went insane for the new series, spending $195. I love it when he finds himself in a click and pay frenzy!
A special oink loser, gc, spent $114 this week. I've got him aimed to be a 10K loser
Pay pig alert!   paycunt was back, spending $445 in two sessions. Addicted!! He has a little routine of deleting his account and making a new one. I think he's on like…account #75 or something absurd like that
and drunktard was back and spending $136. I have a target on that tard's back!
ANd who will be on the report next week?  It might be you!
Yes, I am taking a badly needed one week break from the computer and the heat and just going to a lake cabin and relaxing with My man away from technology.  Boating, swimming and reading are all I have planned.  You should all be afraid because when I get back I'm going to line you all up and cash fuck you in turn to continue My enriching Myself on your many dimes.
I will be here today, on Friday, pretty late so get your Lauren fixes in now!
I'm thinking of doing a one week push in Sept, to see if I can break My record of $15,000 in one week. Perhaps $20,000 is possible.  Perhaps I'll plan a paypig competition!
I will leave you with a spending report.
Hypnowallet continued trance training on the phone. Funny, he now finds it necessary to send Me tributes when he hears My voice. Funny how that works huh?   He spent nearly $350 since last report.
New to My blog, but not to Me is "trainee" who enjoyed a couple phone calls with Me and ended up spending $166 learning all about My brand of hypnotic intrigue!
And strap on dave made a new account when he discovered he couldn't quit Me. He spent nearly $300 on his binge on Me!
Speaking of Lauren binges, My nylon slave had another delicious one wiht Me….in  a nice hot session, dropping $141.
And new, and also fleeing quickly was jr, who spent $100 in his introduction to Me. Hey jr, you should know, Losers always return.
And I was sooo pleased to see loser3188 again! This time he spend $300. I remember him earning his loser number, it was sooo heady!
Pay pig alert!   My peach princess, gigi was allowed to rub her clitty and release last week, but she spent $677 in the process.
and My good boy, who loves his stolen moments, called several times to plot with Me and he spent $177.  He's got a big promotion in his job, so I am expecting a BIG gift very soon.
and Lauren's footlicker spent $102 AND hit the $1,000 level of spending! (I do have to update that sidebar, don't I?)
And footlover kane really spent on Me this month, droping $190, much more than typical for him., He just cannot resist My bare legs and feet dangling My hypnotic crystal.
Also new to My blog is a scared little sissy wannabee, that I am going to call, "hard for pink"   He spent $128 on his addictive session with Me.  Call again soon!
and also new to My blog is "virgin loser" who dropped $140 in  a really arousing power session for Me.  Belittling losers is sooo fun.
Pay pig alert!    I have had sooo much fun with PIG recently, the more he tries to control his spending, the more he spends.  PIG, you aren't like all the other guys, you are the worse one!
Also new to My blog is "pig wannabee" who spent $192, mostly wanting to hear all about all the biggest cash rapes I have done, who spend the most, how much I take from men. Careful pig wannabee, you might soon experience it all yourself!
I had some fun with My sissy becca and she is $302 poorer. She tries to stay away and convince her wife to fulfill her fantasy of sucking cock and ordering her to do things, but she always ends up coming back to Me!
and also new to My blog is "hawaiian junkie"  He has been around awhile, but finally called and fell deep under My power.  He spent $169 in a very addictive session. Yum.
Pay pig alert!   Egghead has been very attentive lately, adding money as I indoctrinate him to be a better and better paypig. I had his Niteflirt account up to $1,000, with the intention of taking it in one huge Niteflirt email, but he chickened out. No matter, I will get it, one way or the other. This stretch shows egghead has spent $584 on Me.
and No nonsense guy has been about again, this time spending $397 on photos of My ass. It's so fun to lure him in and then not let him go!
My special paypig, dr x, had a nice session where he spend $173 plus he also got Me a book on mind control I've been wanting. (Be afraid)
Pay pig alert!  My wallet rape toy, gave Me a nice session for $559. I dream that when I'm on vacation next week, he's surprise Me with a big tribute to make up for Me not being around to rape wallets.
and helpless dave was back, spending $223, $50 of which was a nice tribute out of the blue. Well done!
And new slave sleepy gets his second mention, this time for $225. I love luring My addicts in.
and tranceboy just couldn't stop spending last night. I got him for $252 since last update
My tit fool showed his love with $114. I want more fool!
and lastly, and perhaps leastly we have trancetard. I found out he has a panty wearing and cock sucking fantasy! Oh, now that gives Me such ammunition to further humiliate him while I drain him of cash.  Since last report, he has spent $553, most of it last night!
Now, I hope to get a couple of PTVs out tonight, to give you guys something to buy while I am away…but this is a good time to look on My store and see how to round out your collection!
Brainwashing and Financial Domination Technique I –
I am constantly experimenting with different techniques to brainwash you into giving Me more money.
Gaslighting is one technique I use
Wiki defines gaslighting as: a form of mental abuse in which a victim is manipulated into doubting their own memory, perception, and sanity.
Oh I am the queen of manipulating you…
When you are hard and aroused, it's not hard to manipulate your thoughts.
I want to redirect certain thoughts to benefit Me.
Examples:
You might say…
"I can stop paying Lauren anytime"
I will target that thought….
"no, it's not true, you are addicted, you can't stop, you have to keep paying its the only thing that gets you hard"
Soon, it becomes TRUE
another example.
"I have spent too much"
Then I will use reward techniques to make you spend MORE….
and you will think thing like
"My cock only gets hard when I pay Mistress Lauren"
It's getting hard now thinking about the techniques I use, isn't it? Admit it.
It starts off as gaslighting, but it end up being TRUE
A third example:
"I don't want to go bankrupt"
I'll get you rock hard, until you are BEGGING for bankruptcy.
Bankruptcy is erotic…if I can effectively eroticize that thought, you will return to Me again and again.
I can make it a rule that for the rest of this jerk session, you must say
"Bankruptcy for Lauren" each time you stroke your cock
Think of it
"Bankruptcy for Lauren" Stroke.
"Bankruptcy for Lauren" Stroke.
"Bankruptcy for Lauren" Stroke.
"Bankruptcy for Lauren" Stroke.
Now imagine Me saying. Pay Now, as you were doing this
you would. You and I both know it.
The beauty of this particular gaslight technique, is that you only have to believe it while stroking your cock.
After you cum, other psychological techniques come into play, that I will write about another time.
Now for the spending report!
This is going to be a very long once because I have not blogged in about three weeks. (Not My plan, but events conspired)
First up is pig bob, a long time loser who spends a lot, and disappears and comes back because of all the conditioning he has been subjected to. This time he spent $307 before disappearing again. He always comes back.
Another addicted piggy who tried to stay away is nylon slave. This time he spent $130.
Extreme Fuckover Alert! -New to My blog, and coming to fuckover with a bang is dazed dummy. He called Me obviously ready to serve and I guided him into a trance that he could not break free from. He sent a total of NINE $250 tributes while on the phone, and his spending was only a couple bucks short of $3000. WOW! Now, this is the good part. Dazed dummy has been My client for nearly six years, but previous to this week, had only spent a grand total of $40. But he lurked. He read My blog, and BANG. He was vulnerable one night and I fucked him over without ANY mercy. Talk about brainwashing and financial domination huh?
And lil bird was back! this time for $199 dollars!! (He is sooo close to his $500 spending milestone)
PIG is getting pretty close to the 70K level of lifetime spending, and this spending period added $550 to his addicted total.
Another Loser who was back was faggot cocksucker, on a new NF name and this time for $140. Stupid fags who try to leave always come back!
silent j clicked and paid a couple nicely sized emails and ended up spending $158. That warms My panties!
My shy roleplayer paid $186, much of it while I was writing this blog post!
Extreme Fuckover Alert! Gigi continued steadily adding to her total this month, and spent $1090. I have brainwashed her to feel pretty when she spends (we know how much sissies LOVE to be pretty)
and Mr Magoo, a long time slave who spends in fits and starts was as mind dazed as I have ever seen him this week….we had our first phone call EVER! There will be more. I know it. And he spent $690. Welcome to the big spender club Mr Magoo.
and bimbo was back, this time for $205. He sends tiny little tributes again and again that match his loser cock.
Of special mention is clubby, who spent $259, but MORE notably FINALLY finished the 50 ways to fuck you over series! That boy has been slowly working his way through it, and I admire that persistence.
Here is is, check it out- Losers, it starts at only $1, even poor assed Losers can pay this!
Thrillseeker pleased Me with another $140. Lifetime he is close to $13,000. I should ambush him soon.
I nicked and dimed eggy for $138. One way or the other eggy, you always pay.
My eunuch robot spent $167, Nice!
and tranceboy was back with another new name for $124. You can always come back to spend more on Lauren!
I was happy to lure GC into click and pay for $281. Always fun and arousing! GC, let Me lure you anytime!
"More please" fell for the new six level cash rape series. To finish it is $105 and if you do it in one sitting, you WILL get a blog mention. That series cost $105 to complete and that's what this loser spent!
You can do it here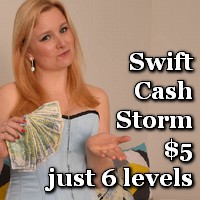 New to My blog is Footdazed, who spent $400, after I lured him into more and more click and pay. That made your cock hard, didn't it footdazed?
Despite his avoidance efforts, no nonsense guy got nickled and dimed into spending $270. YUM.
And with $103 spending, loser kane meet his goal of making the spending report. I think you can do better kane for next time.
Earlier this month, Irish dope got lured into $403 through lots of increasing expensive emails. I do have a talent for money extraction!
$313 is the amount Horniest spent on click and pay with Me this month. 🙂
Extreme Fuckover Alert! My paycunt loser, slave brian spent $1016 total on a few late night sessions. My paycunt NEEDS this….no one understands better than cunt the level of his extreme addiction. This is what happens when you employ brainwashing techniques for financial domination. Slaves like paycunt.
My sissy cocksucker tim went nuts this month, not only hitting a $2000 spending milestone, but paying Me almost $500 this month to do so! He did his first 3 digit paymail too! (for $100)
I did fun  games with My sissy becca that added up to $164,
This slave, helpless dave, spent $564 on his way to hitting a $6000 spending milestone! The milestones keep piling up for this addict!
I took advantage of trancetard for another $336, and he hit a milestone of 19.000. Soon I'll be writing about him hitting the $20,000 level! I cannot wait!
I played fun little "trust" games with elegant foot lover that separated him from nearly $500!
Also spending close to $500 was My recent acquisition to My paypig stable, tit addict. In a mere 4 months, tit addict has spent over $2000!
and pigskin paid $186 while I wasn't around. Someday he and I will be online at the same time, and then he will be deep in the pigsty!
My robot, wallet rape toy, paid Me $643 this month as he ignored the demand letters from his creditors. Those demand letters will make good cum rags won't they?
It also sent Me a $100 Amazon gift card, and I'm expecting it to come through with a hotels.com gift card. I actually had to pay for a hotel room recently, that is just NOT acceptable.
My availability will be strange over the next couple weeks.  Workmen are here re-shingling My roof of My large home, and it is noisy here during the day. (and My office is in a finished part of the attic!)
There will be times that My rate will be very high, because I want My boys to know I am around, but calls will be next to impossible during the day for a while.
I do plan to take calls in the evening, but I'll be logging off sooner than usual because, well, workmen start pounding on My roof at about 7 AM every morning, and  I need My beauty sleep too!
I have a dangerous new PTV series, that I hope each one of you devotes yourself to finishing.
It's called "50 ways to Fuck your Wallet", and it starts at only $1.  Be afraid, but be brave!

I always want to alert you all that one week from today is a very important day.
Mark it on your calendar.  November 9th.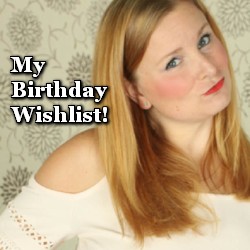 That is your Mistress's birthday wishlist~! I'll be releasing a little Birthday series again this year like I did last year, it was short and sweet and successful,
I also LOVE amazon gift cards sent to Me and I love gifts from My wishlist, I have been adding new stuff to it 🙂
<——Just click there and it will go right to My wishlist!
Now it is time for a spending report~
My new german paycunt sent $200 of Amazon gift cards.  Yum, I'll be shopping with those!
New slave dinky dave called back, still stunned at his unexpected attraction to being Financially Dominated by Me, and spent $220 on the call, including a nice $100 tribute. Yum. Good boy–you're not good for much, but you have served Me well with your wallet!
My slave "horniest" returned again after being gone a while and clicked and paid $109. Nice!
wallet rape toy enjoyed the new series to the tune of $376.  It couldn't stop clicking and paying until it had to go for an appointment.  It's time to finish up little robo-pig!
My weak paybitch quit Niteflirt again.  Joined Niteflirt again and paid Me $161.  Bitch, you are now trapped in your pay ritual. I'm watching for you again!
Another trapped in the loop of quitting and restarting Niteflirt is paycunt slave brian, who spent $286 this week.
And new and already quit is russ…who spent $125 in his brief click and pay spree.  I bet he comes back. I bet he is reading this—russ, don't you know that deleting your account is part of the addiction?
It's funny how I see this pattern over and over again!
helpless dave tributed Me another $130.  Yum. You really *are* helpless, aren't you dave?
skate-pig got so turned on by his blog mention last week, that he threw another $105 at Me.  There is a reason that I do these spending reports Losers!
And trancetard had another evening of click and pay for Me, in a hot one on one session.  He managed to cum after he spent $271.  Face it trancetard, the credit left on your card is earmarked for Lauren!
Loserbeast pleased Me with another $157 this week, mostly in click and pay in the new series. I believe he is NOT done with that series yet 🙂
and pigskin re-appeared to spend $136.  Give it up and really surrender pigskin, you know it's just a matter of time…
princess gigi and I kept missing each other this week, but she is a very good paysissy, so tributed Me a total of $261 anyway 🙂
I had fun sissy exposure games with a certain cross-dresser for $209! It's always fun to play with his head…
So good boys and sissy-boys and sissy-girls, look for Me when you can this week….and maybe you too will get mentioned in My spending report!
On Saturday the 6th, I am leaving for a few days vacation with My man (thanks wallet rape toy!). We will be visiting NYC and then driving south along the coast until we get to Virginia. Bliss. I will be enjoying myself once again on Findomme vacations!
This week's been a blur of appointments and getting ready, and I haven't had much extra time for stuff like blogging, but I did want to cover the spending report!
I new slave, I'll call woody, spend $742 while I wasn't online. I love that! I'm looking for you again woody!
My princess gigi spent over $1070 this week. I've blogged about how most of the time I keep her little clit numb in her panties, and don't allow her to even get hard, and rarely cum. (3x so far in 2015). This week, I changed tactics and made her get hard again and again–but didn't allow her to cum. Boy was that profitable!
As I write this post, a new slave I'm gonna call benny has already spent $400, and is in a click and pay spree on My Pig Bait series!
PIG's will is dissolving. It's a new chapter. $580 this week. He's on his way to the $60K spending level lifetime soon.
My british sissy did a big session or two with Me this week and it's been a very long time. She dipped into her rent money to send Me over $1200. Yum
Curtsey managed about $120 before her credit card died. Work on that sweetheart for next time!
My paybitch returned for over $1400 in spending. NOt long ago, he blocked Me with some misguided idea it would save him. He has now fallen again and is on the path to complete surrender to Me!
A new slave jay, spent about $180 in silent click and pay. Yum
My paypig brian spent about $350 this week. Another new member name, another futile effort to flee his ruination.
My nylon lover spent $258 drooling over My reinforced toe tan pantyhose. Easy money!
My fat sissy spent $100 this week. Good girl!
I had a nice long $128 phone call with a sissy I threatened to expose to all her professional work contacts. She loved every minute and sat there listening with her panties wrapped around her hard sissy cock until she came.
My slave greggy thought he would save money and went to another domme who raked him over for hundreds. I myself got him for $130. Dear greggy, at least I'm honest with you.
And last but not least, I got a big fat Amazon gift card for $500 from wallet rape toy! Someone was paying attention! My special robot paypig! ♥♥
I love it when paypigs send Me tributes, or do long expensive phone calls or buy My PTV series, or do PTV sessions.  (PTV=Pay to View emails on Niteflirt). That's part of what it takes to pay homage to your FinDomme!
But I also LOVE getting gifts. Just today I received a bunch of gifts from My wallet rape toy.
I had instructed him to buy a bunch of restaurant gift cards for My upcoming vacation. (yes! My boyfriend and I are going on a nice little road trip starting on June 6th for a week….going to NYC and then driving down the coast to Maryland, maybe on to Virginia.) He's also sending Me a gasoline gift card to fill up the car 🙂
Also arriving today were My new Bose computer speakers, and boy do they sound great! Now I really can enjoy listening to My music and audiobooks on My computer.
Also arriving was some new earrings and a gorgeous bracelet.  Happily, I now have room for all My jewelry because of My new jewelry armoire. My sissy slave lily had previously bought Me a lot of fine jewelry and now the armoire is housing a lot of that.
I've got some new cute Jessica Simpson sandals for the vacation too!
I've gotten a lot of great gifts in the past from slaves. Computers, laptops, iPads, kindles, flat screen televisions to name a few.  I've gotten clothes, shoes and purses (I have a purse fetish). I've had slaves do all My shopping for Christmas.  (Yes, they are buying gifts for My friends, boyfriend, and family!)  I actually don't shop a whole lot for things, because so much I desire is bought by slaves!  I also love getting e-gift cards! (Send to laurenamazon@gmail.com) I like having a healthy Amazon balance and I use it to buy things like pet supplies and food, and silly little things that you realize you need.  I even buy some of My grocery items on Amazon.
Gifts are special because they make Me think of the slave that gifted it to Me.  When I use My computer, I often think of wallet rape toy (And also lily, who bought My previous computer.) When I use My laptop or make toast I think of Dr X.  When I listen to My audiobooks I think of My british sissy.  When I see My man wearing this hot leather jacket that wallet rape toy bought….well to be honest, I'm thinking of My man because he is sooo sexy.
So remember, you too can make Me happy by visiting My wishlist.  If you buy Me something, drop Me an email on Niteflirt and let Me know!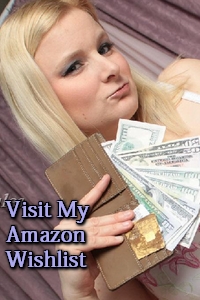 It's time for the spending report!
Since My last update, slaves have been busy, but I took most of Memorial Day weekend to have fun and didn't do as many wallet rapes as usual.
My armpit slave paid Me nearly $200 in a nice session.  You know the deal slave, I get all your cash!
slave marla spent $177….will she make it to 10K this month? We will see!
My princess gigi spend another $500 this week and I let her touch her tiny clitty this week. But I didn't let her cum of course!
Pig spent $102.  He's trying NOT to be broken, but he will be
New to My blog, but not to Me, helpess dennis spent $107, lifetime he is way over $3000.
curtsey spend just a few pennies short of the $100 I require to get a blog mention, but I decided to let her have it anyway 🙂  This time. 😉
Loser greg spent almost $200 this week, and his efforts to stay away from My dangers have been for naught.  Lifetime he is REALLY close to the $15,000 mark!
shy todd, who I am not sure I've ever blogged about did click and pay to the tune of $130 this week, lifetime he is close to the $1,000 mark!
pigskin was back for almost $200 🙂 I missed him.  I have a target on his back!
And finally, in addition to all the Amazon buying, wallet rape toy spent $787 in a little wallet rape session. Yum!
All My losers with mentions often spend MORE money because it makes their loser cocks hard. Others spend because they read this and their cock gets hard!
Lauren Rules your cock and wallet!
First of all, I just want to announce two New PTVs. I am an extreme findomme, and I need spoiling! (Even if you can't be as extreme as I like)
Go forth and buy them now
Now let's talk about Valentine's day.
I like cash A LOT
You can send cash on Niteflirt through this tribute button. Mark it Happy Valentine's Day Mistress Lauren!
and yes, you can buy Me a present on My wishlist…I've added a few things for good boys to buy Me. Drop Me an email and let Me know if you buy something, I cannot tell who gets Me what always.

On Saturday, I am flying to Utah for a spa vacation and outdoor trip. Those of you that know Me a bit better know how I appreciate both the finer things in life, like eating well and being spoiled and going on outdoor adventures.
So this coming Saturday,  for ten days, My best girlfriend and I are going on a spa vacation in beautiful Utah, and combining it with a bit of Vegas fun and hiking in National Parks in Southern Utah. We'll spend our days climbing in beautiful desert canyons and our evenings getting pampered with facials and hot rock massages. The week we are gone, it will be COLD here in New England, so we timed it well.
Oh and you delightful Loser Paypigs paid for it all! For both of us!  I know you will all be going crazy with Lauren withdrawals, so have no fear. I am working hard this week to make sure there is a highly addictive series for you all to splurge on as well as several photo sets.  There will be no dearth of stuff to buy.
So have no fear. I as take and take from you as you mindlessly chant: 'bankruptcy for Lauren' as you click and pay, you can be rest assured that *I* am using your former cash (or credit) to live My life as I most enjoy.
Now, many of you would like to make sure that I have a wonderful vacation and want to be part of the action!   So you can pay this PTV here, give Me $25 and you'll get 3 photos from an unreleased set!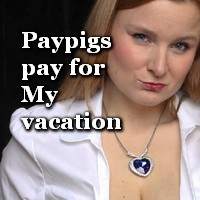 or you can tribute and pay for some extra spoiling!–put down what you're earmarking your tribute as and I"ll be sure to tell My friend who is spoiling us 🙂
$25 pays for breakfast or lunch for My friend and I
$75 pays for dinner for both of us
$80 pays for a massage or facial for one of us
$160 pays for a massage or facial for both of us!
$250 pays for a Vegas show for us
In other news, I want to mention a few big spending paypigs by name. The rest of you should follow their stellar loser examples!
wallet rape toy continues his spending ways.  He bought $500 of gift cards for the airline from My wishlist that helped pay for My trip. In the month of March he has spent nearly $6900 dollars. So far.
In a mere three months, he has spent over $34,000 on Niteflirt PLUS another $900 on gift cards. He is now 6th on My lifetime list, and at this rate he will be #1 soon.  I LOVE teasing with and playing with My new little wallet rapetoy
And Dr X has been very busy, and he is about to take over the #1 spot (watch out wallet cunt!)He has accepted his fate of being financially ruined by Me and has resumed a strong spending pattern.  Since Thursday he has spent over $4400 dollars on Me on Niteflirt and over $1300 on Amazon (including shoes, a dress, workout clothes, a dog bed for My dog, gift cards, a UV nail dryer, hiking sandals, bath salts, luggage, makeup and lots of coffee!
Shoesniff Loser gets a shout out as well, having spent over  $7500 this month, in tributes and large PTVs mostly.  I love having a loser weak for My shoes. Flash him the inside of My shoe and he starts sending Me hundreds of dollars.  I bought a boatload of new shoes this month JUST to tease him some more.
princess gigi spent over $2500  so far in March and is going on six weeks since I have allowed her to cum.  I'm debating on whether or not to let her cum before I go on vacation. I'm thinking no.
My ass kissing faggot cucky managed $1281, well done! I have some new photos when you are ready cucky fag!