Category —
cash cow
I have a new Extreme Paypig that I mentioned in the last blog post.
This blog post is entirely about him.  "noddy" as I have dubbed My prey has completely fallen into an addictive click and pay haze over the last 5-6 weeks.  His spending during that time has totaled over $8,000 dollars!  THIS is the kind of addictive pay behavior that brings Me great joy!
This hapless loser needs to pay large amounts to Me, and it happened quickly.  I know reading entries about other paypigs (Like wallet rape toy, wallet cunt and bankruptcy boy j) has made him desire to pay Me huge amounts himself!
Many nights ago,I egged him on in an expensive pay to view session and this was the result! (click for better views)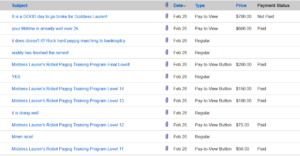 But noddy needed more!  He was back again, clicking and paying after reading about a session I did with wallet cunt. The result?  Another huge session of click and pay.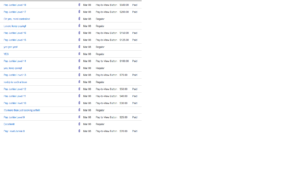 He called Me near the end of the session, and I send him a $999 pay to view (the highest we can send on Niteflirt). He didn't pay it at the time, but I knew he wouldn't stop thinking about it, and I was right.
So on Sunday, I got this email from him
Hello Mistress Lauren after reading old blog posts of Dr X and wallet cunt i know my fate is sealed! So to celebrate my birthday set up a $50 a minute call on one of your listings. i have loaded  $1500 in my account to cover a 10 min call and a $999 cash rape
noddy's birthday fuckover (click for a better view)

He talked for 11 minutes at $50 a minute, so that session cost him $1549!   In 11 minutes!  Just imagine I made that rate for 40 hours a week, over a year, I would earn $140.82 cents a minute, which extrapolates out to $8,449.10 cents an hour, $337,964 a week and $17.57 MILLION dollars a year.
What a desperate loser huh?  I bet his cock was so unbelievably hard as he sent Me insane amounts of money.  He's gonna be a gutter-dwelling homeless maggot at this rate!
So I know that few (if any) of you can pay Me over $17 million dollars a year, but imagine doing YOUR tiny part in making that happen!
THIS is so fun!  I can't wait to see what the future has in store for fuckovers for noddy and the rest of you pigs!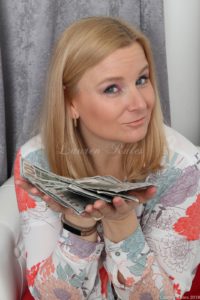 Now, time for the spending report
BIGGEST AMOUNT EVER IN SPENDING REPORT!  Ultra Extreme Paypig Alert!  Top Billing goes to noddy, in the LARGEST AMOUNT I've had in a spending report since I've done spending reports! Now I did have wallet cunt best this in the time before I instituted the spending report but it's been awhile ! (wallet rape toy and Dr x may also have matched this in a two week period)
This pathetic stroke loser spent $7,764 fucking dollars. It takes My breath away to write it. And even as I'm doing the spending report, he is spending more.  (He spent another $115, which will appear in next report)
It almost seems not worth doing the rest of the spending report,  but I know lots of you losers are stroking and wanting to see your pathetic offerings here. And of course, you should keep paying as best you can!
My good boy who loves stolen moments spent $190 as we continued to plot cash rape against his wife!
New to the blog! 
Is a slave I'm called PB.  PB called and clicked his way to spending $190.  YUM
My boy wayne was back and spent $111 since I posted last.  He's getting really close to the lifetime 2K level of spending!
Huge Paypig Alert! 
  PIG continued his spending ways on his march to 100K lifetime. He dropped another $507 since last post.
Back for more click and pay and spending was peeper!  He discovered chat was fun too!
Paypig Alert! 
My Tennessee Loser, paybitch terry, was back for more of My magic cashfucking. He spent $392 in his worship of Me!
Stopping by for more chat and tributes was "trainee" he spent $120. YUM
New Slave!  
I'm gonna call him "curious jason" He spent $120 on Me one evening then deactivated his account when he realized I was dangerous!  Let's see if he sees this and returns
I had another enjoyable but too short session with My elegant foot lover for $120
Huge Paypig Alert!
  Irish dope was back and spending at such a delicious amount, probably going into his expense money for the month.  So eager to please and be fucked over!  He spent $416
My slave dirtbag clicked and paid his way through $122 worth of pay to views. Mmmm
Paypig Alert! 
My good girl marja sissy went on vacation and we had lots of chances to play dress-up and put her in chastity! Yum!  She spent $299.  Mmmmm
Recently new slave storm, was back and spent another $131, mostly in 2 pay to views (one for $50 and one for $75)  That makes Me happy!
Paypig Alert!
  Completely entranced by My panty photos, helpless dave chatted and tributed his way to $269 of spending!
Dr X added to his impressive lifetime total by spending $216 on Niteflirt and another $51 on Amazon
Paypig Alert! 
My good boy sleepy chatted and tributed his way out of $289. I always enjoy this piggy!
My good boy surprised was back, and spent $248 in erotic pay to view sessions with Me!
Huge Paypig Alert! 
My slave titpay atm again succumbed to mindless obedience when I demanded he pay My tits!  He spent $460!
My trancepig was back with a new name, spending $191
And lastly, My #1 spender of All Time, fagmuffin, kept slipping away from her girlfriend to send Me tributes. She spent $123. This is much smaller than usual because her girlfriend keeps her on a short leash. But I predict that relationship will end. I plan it too. fagmuffin's
lifetime spending
with Me is
$185,416
.  Nope, not a typo, in slightly less than nine years.
So you see. I am a destroyer of men. I turn them into paypigs, into losers, sometimes into sissies who can't get a hard cock. All useless except for paying ME.
That's really My training goal for My elite Losers. To live an easy life of fun, luxury and leisure while they pay on automatic.
I train My pigs to only get erections from paying Me. Imagine finding yourself in that trap?  (Some of you are already imprisoned there!)  Your sorry little pig dick only gets hard from paying Mistress Lauren.
And to get a decent erection you have to pay and pay and pay….
and only pigs that PAY AND PAY until it hurts get to cum.
Sooo, I had some good little piggies since My last update who have responded well to Automatic Paypig training.
tPay was back, making another account and spending $3228 dollars on Me before canceling his Niteflirt account to lick his wounds again.
tPay. is. trapped. in. the. paypig. automatic. loop.
The orgasms and erections he gets without Me will be soooo unsatisfying he will be back for financial rape.
In other paypig news.
I found out where wallet cunt has been. Working in a country with NO Niteflirt access, so he can't buy My emails at all…even customer service couldn't help.  His cell phone was registered in a different country and we did manage a $132 dollar call.  I'm going to jack his rate up higher to milk his wallet more next time.
I've got another sissy, I'm going to call  georgia girl setting herself up for sissy fun. I gave her a list of stuff to buy and I'm going to enjoy that, and she has spent about $163 on Me since last update.
I'm watching for My sissy curtsie too, I think we just have been missing each other lately. She has some assignments in store for herself
PIG spent over $740 dollars and finally hit the 60K threshold of lifetime spending. It's only a matter of time before he is the next junkie to join the 5 digit club.
A new slave, restless ass lover, appeared to drop $133 in a couple of days. You know you want to follow My fabulous booty into wallet rape mister….surrender now!
$390 for princess gigi the trained cocksucker.  I know she will be around more as her need for release grows.
sissy marla dropped another $219. I have the feeling that I broke her and her only recourse is jerking off on her credit card bills.
freddie cumstain drooled over My latex photos and mindlessly paid $491 dollars worth of emails. Yum. Cumlicking Loser!
A newer slave, banny spent $150, mostly in one long delicious call. I can't wait for more!
My sissy that loves to be exposed on her Linked-In account spent $284 to have me invite employers she was really looking for a job with to view her sissy profile. She didn't plan on Me doing that, but when you ask for exposure be careful. You might get more than you bargained for! When the paypigs pay, I am realllyyyy happy.
walletrape toy only spent $48 on Niteflirt BUT he made up for that by sending Me a $500 gift card for Amazon and a $1000 gift card for hotels.com for My next getaway. Just out of the blue they appeared.  THAT is paypig automatic.
paypig brian spent another $809 on two more new accounts. See canceling your account doesn't work?  slave brian has tried that about 80 times so far.
New to My blog is cock controlled jason who is about $145 poorer after encountering Me last night.
My British sissy, one of My longest serving slaves ever stopped by to get fucked out of $172  Life time she has spent at least $7500 on Me.
Loserbeast has been about again, this week losing nearly $800 for his Mistress!  I love it when he finds a little cash, he can't HELP but send it to Me! Lifetime Loserbeast is #6 on My list having spent over $32,400 on his Mistress.
Cash rape trance….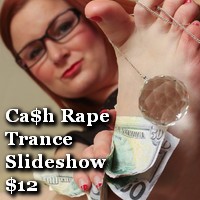 The evil hypnotist has returned…
And She is testing about a new cash rape trance.
You are invited to be Her subject
Purchase this slide-show with audio.
Listen to it in it's entirety and that is all you have to do!
Dr. Lauren will be keeping statistics on her webpage.
# of subjects
# 5 largest cash rapes as a direct result of this test
# total amount cash raped as a result of this test
I am so excited to see all you piggies get all whipped up into a frenzy and begin your descent deep into your doom.
The audio will get so far into your head….
Only three more days and I am going to Hawaii!  I'm slowly packing and plans have been made to do a day trip to the big Island of Hawaii to go to Volcano National Park.  Temperatures are supposed to get below zero here this week in Not-so-balmy New Hampshire so I am timing My time in the sun perfectly. The paypig spending has made me a very happy girl.
My iPad died last week. It was an original version a client had bought Me several years ago. (perhaps he is reading this…) It just doesn't want to charge, doesn't hold the charge well, and many apps I want to use don't work with it anyway.
So wallet rape toy rescued Me, bought Me a brand new iPad Air2 and had it shipped expedited so I would get it in time and it arrived today!  Well done wallet-bot!  I'll be adding apps to it and a couple games and Kindle and Audio books because I will be on an airplane for a very long time on Thursday.
So, My new series, "The Drone Zone" has been selling blazingly well.  Nearly $5,000 in sales just in that series alone since I released it New Years Eve.  Several New clients have gravitated toward Me in the past few days!  (Yay! Fresh Wallets!)
Since the beginning of December wallet rape toy has spent nearly $2900 on just click and pay on Niteflirt for Me.   His purchase of My entire enhanced Christmas shopping list for My family and friends was well over $15,000 and of course, gifting Me with a Hawaii trip.  I hold this robot up as an example to you all!
A suddenly click happy client, I'm going to call dazed has spent over $1472 dollars on Me since Christmas, and now his lifetime spending on Me has passed the $3000 threshold!  Welcome to the whale club dazed!
Another I'm going to call "tipsy"  went nuts last night for $445 dollars.    He has been My client for several years but never spent much. Until last night.  He discovered how I turn men into automatic paypigs!
Since December, another new slave, a quiet one I'll call "quiet drone" has spent over $900 recently in click and pay frenzies!
I had fun extracting nearly $750 dollars out of My  slut sissy becca, just a little consensual exposure fun . She pays sooo quickly when you do that!
virgin peter gets a huge mention.  $2100 since the beginning of December. I know he is working to figure out how to pay Me even more $$$$$ in 2015 to help Me meet My goals.  *laughs* As I'm writing this blog post he is clicking and paying. He is working hard to make My "top ten" list.
I hadn't heard from My Australian payloser in ages, but he showed up last night for $445 dollars in spending until he overdrew his checking account, panicked about it and with a hard cock. I didn't let him cum *laughs*  He can get aroused this way when he has to call his bank.
Another new slave I'm gonna call  phucked spent nearly $500 on Me since December
Another new slave I'm gonna call "sweet wallet" has dropped over $300 on Me
Close to $300 for loserbeast
princess gigi stays firm in her spot as My #1 spender with nearly $4200 in spending since early December.
One of My longest serving slaves, money guinea pig slave spent $1500 in December and so far in January after a (another) failed attempt to "cut back" on spending on Me. He is frightened of an escalation in spending the past couple of weeks, and I am thrilled!
Ass-loving rich spent $860 recently and his lifetime spending has creeped up to over $6000! That makes Me very happy.
dr x spent over $1400 and remains in solid fourth place on My lifetime list, and threatening to over take the slacking wallet cunt for third place.  wallet cunt did manage $200 during the same time period.
Another slave kevin, who has clicked often but only really began paying recently dropped nearly $350 recently, including one $75 dollar ptv. I noticed, kevin, well done
weak4breasts (My nickname for him), has spent $300 recently, and his lifetime is *almost* at $3,000!
My barefoot lover, elegant foot guy spent over $800 including some tributes on Christmas week just to show Me that he loved Me 🙂
My slave thrillseeker sent Me almost $2200 in click and pay! He's climbing My lifetime list too!
My Shoesniff Loser spent over $650
Oh And sissy marla.  She spent so much she got her own blog post last week.  Damn close to $7500. I think I broke her though. Not surprise, she's unemployed and just sitting around in panties and a hard cock all the time and the credit cards are finally running dry. She's resourceful and smart though and I bet Ill see her before the year is out again, clicking and paying and moaning into the phone at Me.
So I am not sure I'm going to get to blog again before Hawaii. I'll try, would like to release a ptv or two, we'll see if I get it up!   I know you guys will miss Me, but you can always click and pay while I'm gone!
One thing I love to have during the holidays is a slave that does My Christmas shopping for Me.
I put everything I plan to get for family and friends on My wishlist and My slave gets it for Me.
This year is going to be the best Christmas ever because of how well I trained My wallet rape toy.
I keep adding more and more to the list.
Presents for Me, presents for My boyfriend, presents for My family and friends
I just added up the amount, solely on gifts that wallet rape toy has spent this year….so far  somewhere just over $19,000 dollars.  This does not count the thousands and thousands that wallet rape toy has spent on pay to views recently!
My robot wallet rape toy has served Me for exactly ONE year this week, and in that time, he has spent ALMOST  $100,000 on Niteflirt. (Not to mention the thousand more on gifts)
Truly My life has been a parade of packages the past few weeks, and its not over yet! I dont ever run out of ideas (laughs)
I know that toy has been liquidating assets to pay off credit cards to make them out again.
This is what happens when I get My hands on a slave. I turn them into a robot.
I hear they are calling Me, "Mistress Lauren, that Domme that turns slaves into addicted robot pay pigs that pay on automatic"
I think this series was his downfall 🙂  You should try it and see what happens to you.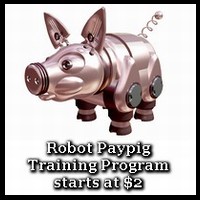 Yes, it's true. This is an actual post.
I realize it has been almost TWO months since I have posted, and it has not been for lack of things to write about or lack of desire.
It's been all about lack of time.  I have been sooo busy, both with My piggies and with some (all good) stuff in My personal life that has been a time sucker that I just can't seem to get to it.  Even as I write this, I have piggies clamoring for attention.  Life is good. The clamor has been so all -encompassing that this post has taken days to write, a sentence at a time!
2014 has been an incredible year so far. I have financially exploited a record ca$h amount from you junkies, fools, losers and addicts, and it shows no sign of letting up, this despite actually being available less time than usual.   This is of course fitting, because why should I *have* all this cash, if I don't get to have fun with it?
What I am doing with your cash:
Really Exciting:  Vacations–another hiking vacation to the Rockies is being planned and I went away to the coast of Maine for several days in June (and got PERFECT weather).    A possible trip to NYC is scheduled for fun and a winter trip to Hawaii.  Some of this you junkies have already paid for and I have one paypig begging to pay for that Hawaii trip!
House renovation:   Yes, I am doing some updates in My home to increase the space for My boyfriend and Me….a dedicated exercise room, a dedicated music room, an art studio and an extra bathroom are being added on.  Later I will be expanding and updating My kitchen and master bath.  (You fools will be paying for that too) Some of these renovations may occasionally make it difficult for Me to be available on the phone (although I might be around for pay mail sessions).  I refuse to shout over construction equipment.
Exciting to Me, perhaps less so for others:  I'm working on prepaying the mortgage with your cash! I plan to retire young in a beautiful fully-paid for home.  Oh, and saving for retirement is happening, even though I'm having lots of fun spending cash.  I just finished paying for My Volvo (three years early).  It's nice to have lots of cash and few bills.  (While the rest of you have NO cash and BIG credit cards bills from clicking and paying for Me!)
There have been lots and lots of huge paypigs and paypig sessions.  Wallet rapetoy has been stellar! Since June 1st, he has spent $17,694 on Niteflirt, $3710 on Amazon, including a new computer for Me, a new bed for the guest room, an air conditioning unit, a musical Yamaha keyboard and $2000 worth of Amazon gift cards. YUM.
Since he has been My slave, in a mere 7 months, wallet rape toy has spent, between Niteflirt and Amazon more than $75,000 on Me.  *This* is what I deserve, and I am thrilled!
Princess gigi gets special mention.  I have her in a sissy fog most of the time, mindlessly paying and tributing as she listens to My voice lull her into chastity and obedience.  She has now become My #1 spender and the past few days her lifetime spending hit the $90,000 mark! Incredible.
Returning to Me after a long hiatus is a slave I will call "panty ass paypig" he loves to serve!  This week he has clicked and paid over $1285.  Welcome back pantyass!
A NEW face has been clicking and paying. ANd he bears watching, in the one week he has been here he has spent over $4700!  All by mindlessly clicking and paying paymails, and he writes Me that he is new to Financial DOmination which is excellent news because that means that *I* can be the one to strip him of his assets and there has been no prior looting and I can train him as I like!   I think I shall call him "fresh meat".  I LOVE extreme wallet rapes with slaves like fresh meat!
Another old slave-I think of him as bimbo– rematerialized with a newer account, and in one hot long session I got him for $600.  He deserved to lose MORE, but I was getting tired. Next time. (and as I finish this the next day, he's starting to pay MORE to Me, so who knows what the total will be)
My slave, "elegant footlover" has been helpless around My bare feet photos and since June 1st has spent $1230+ .   All just to admire My toes!
Last nite, "weak dave" spent about $130, but he's getting special mention because $100 of that came in two beautiful $50 tributes, "just because Lauren"   I liked that. I want to encourage sizable tributes so I am applauding him here!
An occasional paymail buyer "subguyy" dropped out of the sky to go crazy on click and pay for $560 dollars in just a few minutes  WOW!   This is most of his lifetime in six years of being a client.  I don't know where that came from but I LOVED it~
A HUGE MILESTONE was reached by My Guinea Money Pig Slave and he FINALLY hit the $50,000 dollars in spending.  Now on to the second $50,000!
My good girl Marla stepped up to the fashion plate and spent over $600 on Me in July so far. YUM
Doctor x appeared and in a few sessions has dropped over $1,000 ..since late June. Good boy
Honorable mention to a newer slave rick, who spent well over $200 recently.  Also billy rocked his way to over $300, well done!
My cucky asslover appeared again for well over $600, watching for him 🙂
Barefoot lover kane managed to spend about $300, he claims he wants to move up My all time spender list, but he's running in place around 31st place because he will pass a guy in spending, but someone else passes him. If you are serious kane, you gotta up your game!
I'm thinking I might try to do shorter shout out posts more often.  If I can manage to post, I think I will try that…less stressful 🙂
Mistress Lauren
First of all, I disappeared for a few days with an unexpected emergency for my little dog that required a long drive in the middle of the night to the specialist she needed to see. I was actually in the middle of this post, when she was injured, and just today got to return to it.  She is doing much better, and I can now return to the business at hand.
Wallet rape Mmmm
I know a few of you kept looking for this post, so here it is, better late than never.
Everytime I log on, the men start lining up for wallet rapes.
tPay's big rape a couple of weeks ago inspired other men to allow Me to empty their wallet.
Of note, was Fledgling Loser (Perhaps that boy needs a new name, he's turning into a veteran wallet worm!) He sacrificed to Me to the tune of close to 2K, with over $1600 in one mindless rape, that started with him talking about people getting addicted to Facebook Games, and spending a few hundred.  He supposed that much of what happens with Me, is much like people playing candy crush.
So I happily played a game of  CandyWallet Rape, with Candy Wallet Crush levels, and changed the photo set every time he was ready for a new "level"  $1600 later, he realized how addictive sessions with Me could be. 🙂
Yum
Another slave of note is new to My blog, and I shall call him Redwing the Cash Bird.  Redwing just keeps clicking and paying on My series, and then sends a tribute after each one! (Those add up!).  His spending in the last month has been in excess of $1000.  Well done Redwing!
I've really been meaning to blog more often, but the truth is that lately, almost the moment I sign on I am bombarded with emails and calls from My junkies, all needing to spend on Me for their fix.
It's been sooo profitable and wonderful, all of those marvelous wallet fucks have left Me in such a state of almost constant arousal!  Some rapes deserve a little extra mention.

Of note is a Loser I am thinking of as wallet bimbo..he really started of a bit pesky with email after email, which naturally I began charging for.  This is a loser who just can't stay away.  Each time he reappears with a new handle, but his "voice" is distinctive in his emails, and before you know it, he's paying cash for empty emails that I tell him are  a tax on a surcharge surcharge email, for sending me a two word email. This all sounds silly, but in the last week or so, I've milked him for about $950 bucks 🙂
And we have worm,  a pathetic loser who is getting addicted to the way big fat pay mails make him feel.  To that I say Yay!   A rough calculation shows he has spent about $350 on me this week
The iFool made an appearance briefly. I fucked him for $200 really really fast and he fled in terror.  He will be back. Weak willed submissive fools always return.
Oh, and I know how much some of you love reading slave letters, so I thought I would share this one from addicted n
Mistress Lauren,
I have been listening to your slideshow as directed.
I keep thinking of your words. I left feedback. As mentioned, I have no interest in any other flirts on NF. They really have no significance to me, so some conditioning is definitely working. I only look on NF hoping for emails from you Mistress.
I try not to worry Mistress as you say and want to be a good boy, so keep repeating what you tell me to say in the slideshow. I had to get money out of my savings for the last cc bill, so it was scary and hurt but it made my cock hard.
The secret parts of my mind are the property of Mistress Lauren. That means you can know anything and everything you want, because it is yours? It makes my cock hard to think of this.
All that I am is yours. But wont I be broken? It is scary. Yet I hear you say not to worry in my mind, and it makes me feel weak and hard.
I loved your previous POV pictures 'addiction'. Do you have more mistress? Like your previous POV set 'enrapture' that I found so weakening. I just want to worhip looking at the crease in your panties…..
(name changed for privacy)
Yes addicted n, you may be broken, and it may be scary, but it will be the biggest rush of your life..
Now addicted n referred to a recording..This is something I have not done previously, a VERY long recording. It's some 31 minutes, filled with multiple tracks and hypnotic audio. Your life will never be the same.
you too can have your mind warped by it..buy it now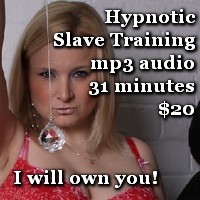 And I am sooo excited because I splurged with your cash and got a custom fitted red latex dress, and of course I did a photo shoot in it. See the photos here, you'll probably lose control and beg for more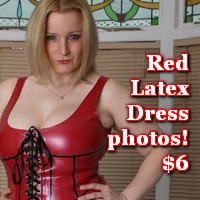 and all of you foot junkies have been begging for more PTVs, so have no fear (or perhaps you should), here is a series of some of My best foot shots ever!
Begin here
So click and pay junkies!  Maybe you'll get your name in My blog next

Yes, I am sooo pumped about My new series I released today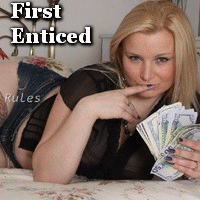 There is sooo much delicious creamy fetishy goodness in this series….we have lots of suggestive imagery, and of course, My usual talents weaving words and images to separate you from your cash…..to milk you, extract from you, bleed you, demand payment from, coerce you, entice you, force cash from your wallet…whatever image blows up your skirt and makes you throb….
This set will blow you out of the water.
I think all you ca$h cows/junkies will LOVE them….there are lots of feet, stocking and strap on images in there and it's such a HUGE set I have a lot of unused photos I can use for your customized PTV sessions.
Be Afraid. Be My cow….
Mistress Lauren
Once I get My claws into a man, they just can't seem to escape Me.  Most try, and some manage to stay away for a time, even a year…before being drawn back in again.
I got this letter this week from a slave
Dear Mistress Lauren,
over the years I have joined and quit NF several times, and you are pretty much the only findom who's been able to keep it interesting. (I tend to buy a few things, feel guilty, quit, and then come back.) Your pics are just fing too good, very suggestive and erotic, but still somehow demure, and very teasing, taunting and appetizing, making a guy want more and more.
When I distance myself a bit I realize you simply have a great business going, raking it in, coming out with new products, occasional sales, good promotion. But your business is pushing men's buttons, holding their little balls till them can't help responding and gently squeezing till they get incrementally excited, wanting and oblivious to the cost, just needing more. You're good at what you do, but of course you know it and love it.
And being kind of sadistic, not just wanting money but wanting to squeeze those balls till they suffer, have nothing left and are emptied and regret their total fucking stupidity and lack of control…somehow that just makes you more enticing, and you obviously know that telling them how you are going to totally fuck them over, is your way of being a coquette and adding excitement.
I thought that letter was pretty on target for My goals for all My weak little puppets. I tenderize you, and then I chew you up and spit you out to do again another day.
Some notable slaves this week.   "Sunburst slave"  (Name changed to protect their privacy) showed up for another out of control round of click and pay.  I always love being surprised by finding out that a slave has been paying and paying while I slumber.  Sunburst went through My new series and spending $270 while I was dreaming of luxurious and indulgent things.
Also, my no nonsense "young gun" also surprised Me with middle of the night spending this week, to the tune of a few hundred over several sessions.
And then, My biggest spender of the week, was Smelly.  (once again, name changed for blogging reasons) Smelly has a really strong foot fetish, and a love of what My voice does for him. He spent hundreds, maybe even as much as a grand this past week, on custom made audios that just made him week.  I gave him little mantras to repeat as he stared at My photos and admired My strong legs, and reprogrammed him to only get hard for Lauren. He bought pay mails as big as $200, just to please Me….(all of you take a lesson here)
A couple of times this week, it become apparent to Me, that many of you are purchasing My paymails on your cell/mobile phones, and need a way to see if your device is compatible with My slideshows and videos.
So I made two very short clips in the two formats My clips are in…(wmv and mp4) so you can download them on your phone to test…it's free (You don't need to pay the ten cent payment request, that's just  the only way I have to deliver a NF email into your box at a click)
So now you can see if you can view My stuff right on your phone. And if  you can't, google and you may find a way for your phone to handle it