Category —
spending report
I decided to do a post where I just point you to what I consider My greatest hits! I have sooo much content after more than a decade wallet raping men, and some of it is outstanding stuff!
I present to you, the Best of Lauren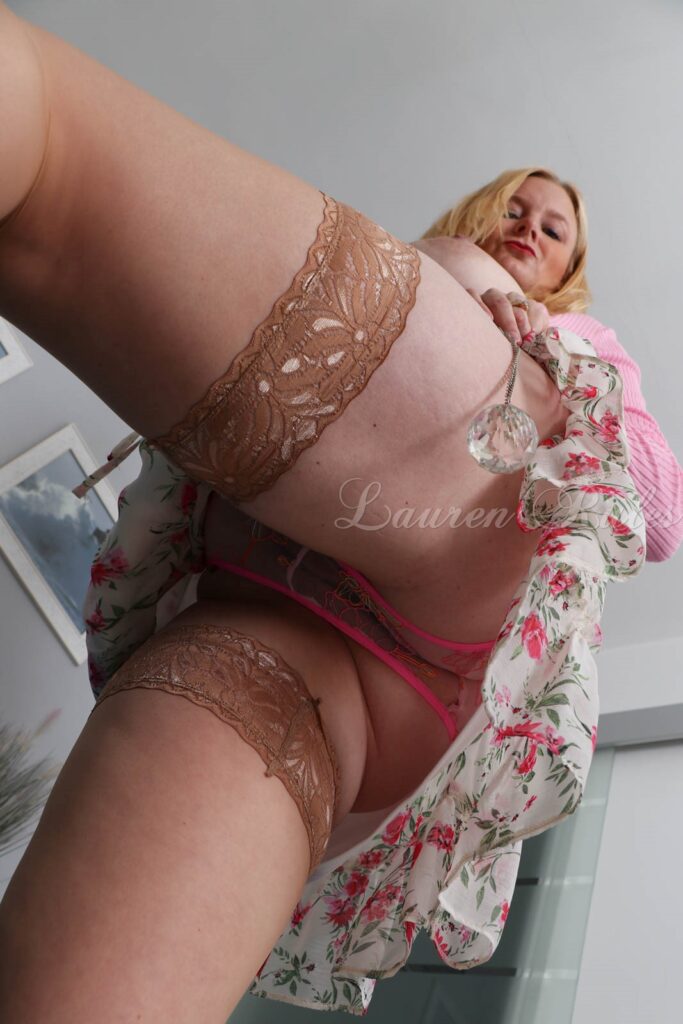 Best Blog Posts
Since we are on My blog, let's start here, I went through and slogged through some dozen plus years of blog posts, and these are some of My favorites!
The Beginner's Guide to Serving a FinDomme
Lauren's Manipulation Techniques
Psychology of Financial Domination: Neuro-Linguistic Programming (NLP)
Top Paypig Achieves Bankruptcy!
Biochemistry and the FinDomme. (Why you are fucked)
I warned you that I am Dangerous!
Hiding your Financial Domination Addiction!
Introducing My New Brainwashing Program- LR Ultra!
Enhanced Addiction Program for Financial Slaves
6 Things to do to Prepare yourself for your Extreme Financial Domination Session
Best Pay-to-Views
This was a tough one, but I selected a few.
This is the one all pigs should do at some point. (Did you only go part way? Throw Me a message and I will try to help link you further in the series)
I think these next few messed up more pig minds than most!
So many paypigs have been turned into automatic paybots for Me with this series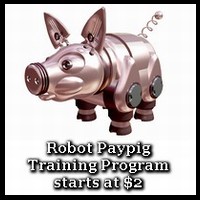 And of course, the LR Ultra items are mind fuckery at its best!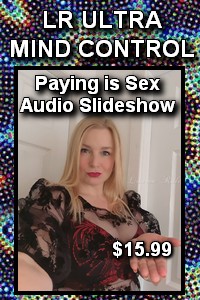 I have to include some videos of course!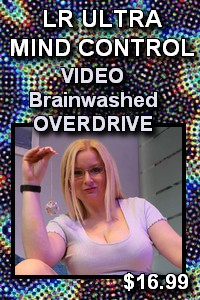 there are sooo many, it was hard to pick!
Best Pay Pigs
Read here for the 25 top paypigs! Soon to be updated.
Great Photos!
I literally have thousands of photos. I estimate I have an inventory of over 57,000 thousand studio and selfie photos to use on you suckers. and several dozen videos. I just counted 574 different sets! What is the "best" is really up to personal taste, so I just picked some of MY favorites to make a little gallery, enjoy.
Announcement- CONTEST time!
Get ready, because I am doing another contest for a week or so starting at the end of Aug and ending Labor day! It's been a few years, and we are overdue! I'm still working out the details, so keep your eye on your email and this space!
Now it is time for your favorite feature!
The Fuckover Report!
I was on vacation for a chunk of this time, and many huge pigs were licking their wounds for the next cash round, but there was much fun to be had!
Legendary Paypig Alert! Always working sooo hard to keep Me happy and flush in cash is Dr X, who spent $2180 on Niteflirt and another $1005 on Amazon to total $3185
Extreme Paypig Alert! Not having success avoiding Me is My good girl buffy. She's fighting letting go entirely because every fiber of her being desires bankruptcy at My hands. For My part, I want the process to be slow and prolonged, so I can enjoy a larger final sum as she keeps fighting back debt, just for Me to fling her into more cash peril again! She spent $1011
Huge Paypig Alert! My good boy boomer took some addictional steps that wll keep My hold on him even longer! He stroked, called and paid his way to the impressive amount of $913. Yum
My good girl prim came by a couple of times to spend $114 and get a mention
Paypig Alert! My good boy helpless dennis and I had poor luck connecting, but we still managed to extract $444 from his bank accounts for Lauren!
This should be a bigger mention, but glue is trying to break free. He actually took out a loan to spend on Me and scared himself. But he will be back. He spent $104 to get a mention.
Paypig Alert! My good boy j the junkie impressed me with $455 spending on Niteflirt and a gift of a book from Amazon!
My good little assbitch spent $113 to get a mention!
Paypig Alert! My good girl marla was back with a couple of nice calls and she spent $435
it's always wonderful to hear from sissy j. This time around I gave her a daring assignment and I am waiting for her to complete it, then I will pull her exposure page down 🙂 she spent $236
Huge Paypig Alert! I am very happy to report that pigbait got a HUGE alert this time. He's slipping deeper into My trap, surrendering to his paypig animal instincts and humping his own hand like a clown. He spent $610!
My pawn had very interesting stories for Me on the phone on how he is leveraging yet more money for Me. He spent $219
Huge Paypig Alert! Another pig who borrowed to spend on Me recently was tPay. This is is second loan, and he's trying sooo hard to make it last longer than the first one. He will eventually spend. He's been encouraging his wifey to clip coupons, haha, and of course, I am getting all the cash she thinks she's saving.
Piggy steve q fucked spent $168 one evening. It is due for a huge fuckover. I am not satisfied with this paltry amount from him.
I was sooo pleased to see more of Loserbeast as of late. I miss our huge fuckovers, but was pleased to see he had spent $290. SOOO close to a Paypig Alert!
Huge Paypig Alert! My good boy PIG has been slipping into more expensive sessions lately. I notice he's trying to hard to space them out, but he has been craving Me sooo hard. he spent $585
My "niteflirt client" showed up with a new account and spent $150 this time around
Paypig Alert! My good boy spawn is continuing his click and pay ways and he spent $407. I would like to see him get an extreme or legendary mention soon!
My caged yankee sissy can't stop spending, this time spending Me $212. I think she will be around more often now. Or else.
Paypig Alert! My irish dope is always a good boy, finding cash for Me. He spent $315 and we had a beautiful couple of evenings sessioning!
My good boy button did more click and pay and earned a mention for spending $246. Good boy button, you could have kept going for a red letter mention again!
My quiet gentleman gets a mention with a healthy $246 of being My slave
Paypig Alert! My wimpy little virgin finally got a decent mention, going over and beyond his usual lame performance! He spent $308 one fun evening
My good girl bambi and I had some fun in the hypnocabin and she spent $118
My boyscout and I had some trivia fun one night and he spent $110 on Me!
My good boy grunter and I had some fun, it's so nice to have him back in My sights where he belongs! He spent $264
My good boy nylon slave squeaked in for a mention by paying his Goddess $114
My good boy Lauren's footlicker showed his Goddess a lot of love with spending $105 on Niteflirt and $51 on Amazon prezzies!
My good boy "just another ATM" kept coming back and clicking and paying on ever growing in amount pay to views. He spent $201 very quietly. Very nice!
My newbie, "oldie" spent $143 to get a mention. He's getting really close to the 1K level of spending
I also want to make mention of the sheer numbers of piggies who took advantage of the sale I offered while on vacation, but didn't spend enough for a mention. A total of 101 of you spend cash this month, and that is excellent!
I study every technique that dangerous people use to keep others under their power. I specialize in turning men and sissies into paypigs and addicting them to both Me and the desire to pay Me.
Mine is a double whammy because I know how to keep your cock hard, and then I train you to have a hard cock, to be aroused while you are being abused by Me.
Here is a definition of Trauma Bonding:
The relationship defies logic. Why would anyone want to end up turned on by and addicted to paying someone huge amounts of money?
It requires a power imbalance. I am the Mistress here, right? The one in charge, you approach Me in a submissive fashion and are ripe for enslaving.
Intermittent Good and Bad treatment. Calling you a good boy, spoiling you with erotic content, encouraging you to be hard and to orgasm being "nice" while abusing you with cash fucking, laughing at your tiny cock, making you say things that addict you more, exposing you to LR Ultra techniques to really capture you.
There is a biochemical element. You get an erection, have orgasms and I encourage you to fall deeply in love with Me. This releases all kinds of hormones like dopamine, oxytocin, serotonin, adrenaline, and probably more. These hormones make you feel AMAZING. And you want to experience that feeling again and again, becoming deeply addicted. This creates a barrier to breaking the trauma bond I develop with you
I enjoyed reading about Trauma bonding, because I immediately recognized it as something I do that I knew would bond us together, and now I understand why.
And now I can apply it more consciously and with greater effect upon My victims. Like all My techniques, I suspect that you knowing what's happening won't help you break free from it. Right now, I am experimenting with which techniques are more likely to bond you to Me in such an unhealthy situation (for you, not Me)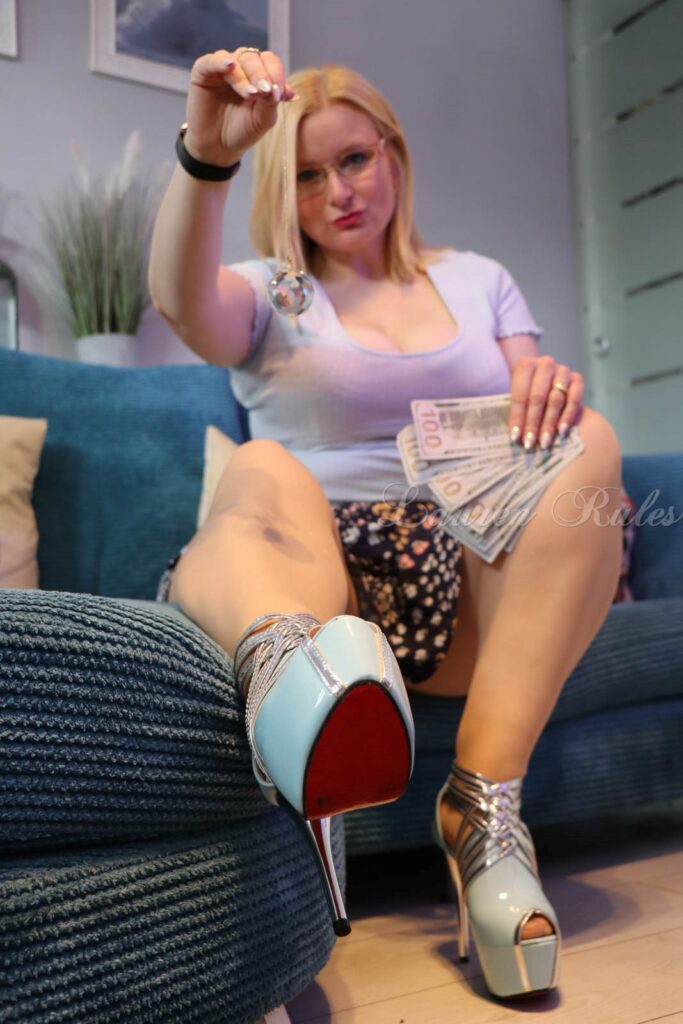 Announcement:
I am taking some time to go play in July, I will be unavailable on July 19-21 The 19th is a Tuesday, and I'm not usually online, but I also won't be on Wednesday or Thursday afternoon either. I will *probably* be online Thursday evening the 21st.
I am also taking a vacation from Thursday, July 28th through Tuesday, August 2nd. I will be online again on Wednesday, August 3rd.
Also, I may be taking additional afternoons off to work on content, like audios, videos, new series, and this blog. I have been sooo busy when I log on lately (Just wait until you get to the spending report!) that it's next to impossible to work on these things in between clients. There hasn't BEEN any "in between clients!" Talk about a FinDomme Problem! I want you guys to keep having the material that keeps you deeply addicted to Me!
Like this stuff!
These are some recent Pay to views you may have missed. Get them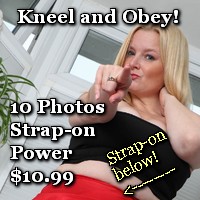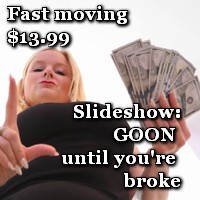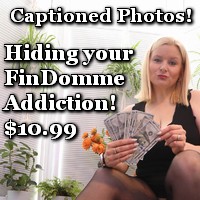 Now it's time for the
Fuckover Report
During the month of June, I was pleased that My pigs spent more than $30,000 on Me! This is the kind of spending I was born to receive! The ones that spent more than $100 are listed below.
I had many legendary and extreme alerts this time, 3 legendary and 6 extreme alerts! Very arousing!
#1 Legendary Paypig Alert
My good boy and favorite paypig, Dr x, continues his addiction, and even this standout week, he was a standout, not only going nuts on Niteflirt, but also Amazon! On Niteflirt he spent $6457 and on Amazon he spent $2465 to total $8922. He spends all along, but My blog post on hiding the addiction from the wife got into his head and he and I did a nice blowout session!.
He shows Me again and again why he is My #1 slave, and he has served Me for a very long time. I know eventually, I will take every last penny. His business and retirement will likely support Me for years. Very nice!
Very Legendary Paypig Alert!
Now, this is a story. Like so many others, tPay got very turned on thinking about hiding his spending from his wife. He already had a credit card she didn't know about, and I maxed it out one evening. So then I had the idea that he should take out a loan to pay off the card! (Plus some extra) Good boy tPay applied for a loan online (I even gave him the link!) and he was approved! Before you know it, he had the money in his bank, the card paid off and in a couple of short hours, I HAD TAKEN THE ENTIRE LOAN! So a few days later, he took out a SECOND LOAN! He spent some of that on Me before deleting his account in terror. But we ALL KNOW tPay will be back to spend the rest of that second loan on Me. What was the total? $6525. Just. YES! This is correct thinking!!
Legendary Paypig Alert!
Completely turned on by My blog about hiding your Financial Domination Addiction was special k, who taught Me a few more!
This is one—-> Here is another for guys who get reimbursed for their travel expense. (Planes hotels meals rental car etc). Put it on Your personal CC (you get the reward points) Have your reimbursement given to you in a check (most probs are anyway) but the. Cash the check and give the money to Lauren immediately or put it in your secret bank account t to give You later. You end up paying off the Cc for. The money that you presumably pay bills with, save, etc. This works well for me
There were others too and special k got so excited he spent $2965. YUMMMMMY
Extreme Paypig Alert! My devoted slave boomer hasn't been able to stop spending more and more! I love it, but I was even surprised when I did the math on his spending this time. $1593.
Extreme Paypig Alert! I am very pleased to put My good girl marla in for an extreme paypig alert! This sweet sissy is one of My lifetime biggest spenders (getting close to $120K lifetime) Her spending this time around was $1290. Nice!!
Extreme Paypig Alert! Another extreme alert with My oink loser sissy! This sissy is working toward hitting the $20k lifetime spending level, and this time around she got $1255 closer! Well done!
Extreme Paypig Alert! My good boy PIG was another who fell deeply after the last blog entry. This pig is trauma bonded to the max! He just squeaked into an extreme mention, spending $1012
Extreme Paypig Alert! Another extreme mention for steve q fucked. He will never stop coming around to throw cash at Me. This is correct thinking. He spent $1175. Very nice!
Extreme Paypig Alert! Yet another extreme mention this time around was spawn! He just clicked and paid as I took and took. Before you know it, his spending had reached $1029. Soooo erotic.
My raise the rate puppet did another series of calls with Me, spending $235! I call him every vile name I can conjure up, and the loser pervert gets harder and harder and pays more and more. Too funny!
Huge Paypig Alert! My very good boy helpless dennis succumbed again and again to stroking to My perfect breasts. He spent $895!
My nylon slave worshiped regularly again, spending $222
Huge Paypig Alert! Continuing his pattern of ever increasing addiction is j the junkie, who spent $650 to get his red letter mention!
My good boy glue spent another $144. He is approaching the $2k level of spending already, despite being pretty new to My dangers.
Paypig Alert! Unable to stay away, craving bankruptcy was fruity. Before running away yet again in terror he spent $450 Very nice, he'll be back
Sometimes when guys delete their account, not only do I lose their previous information, I sometimes can't remember their blog name. That's what happened to matt, who spent $175 this time, and I hope messages me his blog name so I can fix this 🙂
Huge Paypig Alert! I am very proud of irish dope for getting another huge paypig alert! He works hard to save money for our adorable sessions, and he cannot help his addiction to Me. I'm very proud of him.
My huge tits mesmerize pigbait. This time he spent $230. Nice!
Huge Paypig Alert! Ok, this is a story. My sissy, caged yankee deleted her account. Ok, this is commonplace, the piggies generally return. Except when she did return, she didn't tell Me it was her, and pretended to be a new client! I'm pretty sure she did this because I have photos and other incriminating information on her. Except when she did My blackmail audio (Again!), she made a mistake and sent Me the same information and I recognized it! Imagine her horror when I figured it out, and send a photo of her dressed up pretty in her sissy outfit, to prove I knew it was her! *laughs* She spent $592 since the last post. Oh, this is the PTV that got her in trouble, it's very popular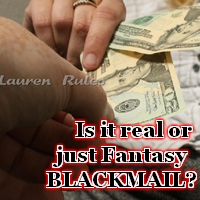 My special pawn stopped by to tell Me how he was leveraging himself to help build My networth, spending $210 on phone call
Huge Paypig Alert!
My good girl bambi and I had a lot of fun floating in pink clouds inside the hypnocabin! She spent $505 with Me having a grand old time!
Paypig Alert! My boyscout stopped by to spoil Me and lose his mind over My feet. He spent $323
My good boi wayne spend $118 wishing he could kiss My ass
Paypig Alert! I was pleasantly surprised to see My hypnoboy "weak4legs" spending $382 since the last alert! Is this your first red letter alert weak? I guess I do have a firm grip on your brainstem!
My assbitch spent $107! Very good!
Paypig Alert! Earning a red letter alert for the first time in a while is My good boy cosmos! He spent $404 and he exceeded the $2k level in lifetime spending. Nice!
It was wonderful to have grunter back under My sights, he surrendered $176 to Me, the good boy that he is.
Huge Paypig Alert! This is a funny story. Candyballs revealed an embarrassing fetish to Me (I'm not even going to tell you what it is) and I completely took advantage of his fetish to leverage $790 out of him. The funny part was that he kept sending money when I was offline and deleting his account, so I couldn't answer his emails. Then he would just make another the next day. Over the past couple of weeks, he has spent money on at least NINE different accounts. His feeble attempts to run didn't matter at all! He spent a total of $790 on all these different accounts. SO funny!
My good boy Lauren's footlicker spent $110 on Niteflirt and $119 on Amazon presents for a total of $229, very nice!
Huge Paypig Alert! My good girl buffy is really trying to NOT go bankrupt, and she did manage to cut back sending Me $$$ a week bit. Still sent Me $571. I'm willing to let her breathe a bit before I lead her into bankruptcy. I think I will let this process last for years! She's not going anywhere.
My good boy mind-controlled john spent $255. He's very close to a lifetime spending amount of 10K!
My "nf client" spent $235
My good boy, quiet gentleman spent another $249 on Me. The addiction is real.
Another having trouble staying away is humble john. He spent $159.
My good boy button did some more click and pay for $151, always nice to see.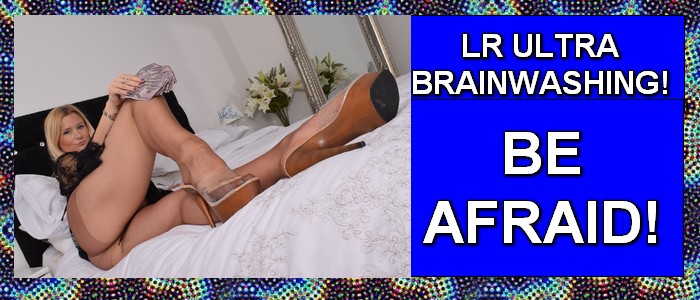 LR Ultra stands for Lauren Rules Ultra and is reminiscent of military-type mind control operations, but this is MY technique, building on what My research and experience have taught Me about how to leverage men's vulnerabilities into tools for turning them into My mindless pay puppets.
First, you should understand that this is a LONG TERM process, but the initial hooks can happen very quickly, immobilizing My prey in helpless rapture as I begin applying the techniques that will make him serve Me.
Over the next week and months, there will be many pay-to-views, blog entries, and opportunities for you to experience the depths of obsession and addiction to Me and My ways. My aim is to make you part of MY tribe forever.
This initial blog entry will tell you the story of Margaret Singer (not to be confused with Margaret Sanger, the founder of Planned Parenthood) Ms. Singer was a prominent psychologist who was renowned for her research and writings on how cults brainwash people. She was an expert in the trial of Patty Hearst for the defense. (Although her testimony was not shared with the jury) Entities as diverse as the US Government and the Church of Scientology worked to discredit her theories. (Think about WHY that might be!)
This blog entry will discuss how I will be applying Ms. Singer's "Six Conditions necessary for Brainwashing" to your training.
I'm going to start with the ONE theory of her six conditions that I don't completely agree with, although I do partially employ it.
1. "Keep the person unaware of what is going on and how she or he is being changed a step at a time."
I have found that the opposite is true. Informing My targets that this is dangerous, that they will be changed, that they will end up being obsessed by Me seems to be like baiting a bear trap with honey.
Also, the act of giving consent is powerful; it becomes a powerful tool for gaslighting you later. "This is what you wanted, right?"
you wanted this, here it is
It's SOOO erotic to finally be the slave you have always needed to be.
To have the powerful MIstress you have always craved.
I offer that with My transparency.
and the slave responds.
Now, at TIMES, at moments of hesitancy, I will say, oh this isn't real, this little pay to view won't matter, what's one more? (I'm sure MANY of you can recall this)
That's often enough to kick the rest of the cycle back in.
But don't worry, this is all just a marketing ploy right?
You can't get addicted right?
oh and sometimes, it's hotter to explain the details AFTER I have done something to someone 🙂
So maybe she's partially right, when you are brainwashed, in a trance, you don't know what's going on and I can manipulate you more easily.
So, basically, I use this tenant as an opportunity to gaslight you. (Another powerful technique not part of Singer's theory)
Her other conditions include:

2. "control of the environment"
My goal is to make it so that when you need to cum, you approach Me to pay, ready to call or click and pay
I become your sex life
I become the reason you work
your environment becomes Lauren
training turns you on! (training turns Me on)
What you can do to help!
Put a photo on your phone/computer background that reminds you of Me
it can be an actual photo of Me, or it can be something more subtle.
The color red for example or whatever reminds YOU of Me.
It comes time for Me to present the first (but not last) Pay To View with LR Ultra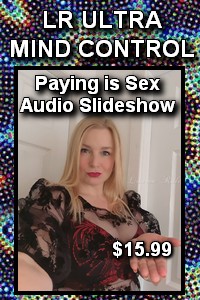 3. A sense of powerlessness, fear and dependency
That first time youc can't buy what you want, when you can't go out to dinner with someone because you have no cash, when you decide to take your name off dating profiles because you are just a loesr.
When your cock won't get hard unless you pay Me.
That makes you powerless
It also makes you crave My power, you have none, and nature abhors a vacuum, so you slaves all flock to Me!
you become addicted, obsessed.
I want you afraid. Be afraid. I am dangerous, I destroy men, I bankrupt them and ravage their relationships.
Here's the funny thing. It makes you hard to think about this!
I want you isolated
It is a useful tool, I become your social life. (pandemic has been working in My favor here, I take advantage of all circumstances).
I take money, that gives you less money to spend going out.
this is why I home wreck pigs if possible, your wife/girlfriend is only a distraction from Me!
As a result of My research, in the future, I WILL be offering more homewrecking assignments, pay-to-views, etc.
4. A system of rewards and punishments to inhibit behavoir that reflects prior social identity
When you pay Me you are rewarded with attention, or photos or videos and big rewards lead to orgasms
you don't get anything like with from other relationships, it is powerful and it is unique. My training enhances your pleasure
As the world opens from COVID, you won't want to go, out, you want to stroke your cock over Me.
you can't even talk about this with your friends, no one will understand it but Me and others in the FinDomme community
But don't worry, as your prior life disappears, it is replaced with you being part of MY tribe.
Many of My existing PTVs will work to fill the hole losing yourself created, but don't worry there will be more new fresh ones too.
Feeling empty and can't wait? Look at My store.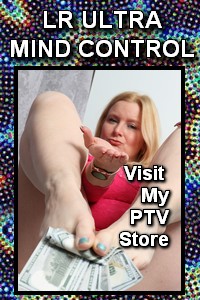 5. Manipulate a system of rewards, punishments, and experiences in order to promote learning the group's ideology or belief system and group-approved behaviors.
This is pretty self explanatory.
Imagine if you will: AGooning session with Lauren
you may only stroke when I say, you may not cum until the end
each time it gets a little longer and has indoctrination in it
it ends with the most powerful orgasm ever
Imagine the power of the orgasm, volcano explosive, etc
That is the type of hypnotic suggestion that powerfully help integrate you into My cult.
when you do not pay Me, I withdraw My attention, I ignore you, you do not get a magnificent Lauren orgasm
I use mantras to train you in correct thinking,
I have techniques that make you feel like you belong!
Paypig milestones, blog mentions, you belong!
Do you want to belong? Be part of My tribe? I think you do.
6 Put forth a closed system of logic and an authoritarian structure that permits no feedback and refuses to be modified except by leadership approval or executive order.
Well, it is a closed system. There are pigs and there is Me. There is no other hierarchy, but Me. Feedback that doesn't advance My cause, is summarily dismissed. However, sometimes I take your ideas and use them to enhance My training program.
Closed logic system for orgasm enjoyment
This mantra explains an example
I like a hard cock
when I pay Lauren I get a hard cock
Now it's time to read about the PIGS that are either part of My tribe already, or on their way.
To get a blog mention, all that is needed is to pay Me $100 before the next entry.
Legendary PIGS have spent more than $2K since the last entry
Extreme PIGS have spent more than $1K
Huge Paypigs have spent more than $500
Paypigs more than $300
Fuckover Report
Attention: I have updated the Top 25 paypigs again, see it here!
So many of you were excited about the introduction of LR Ultra Brainwashing program you began Foreplay Spending!
Legendary Paypig Alert! Dr X is back on the top of the list again, this time with many many beautiful sessions and much PTV and Amazon spending. There is a reason he's one of the top PIGS in My tribe. He spent $2444 on Niteflirt and another $946 on Amazon for a total of $3390. I love sessioning with this guy!
Extreme Paypig Alert! My good boy "j the junkie" felt DEEP into addiction and I LOVE IT! Even I was surprised to add up his spending which included $1825 on Niteflirt and another $21 on Amazon. WOW!
Extreme Paypig Alert! On THREE different accounts, boomer tried and failed to quit Me. He spent a total of $1190, and I predict more extreme mentions in the future
Extreme Paypig Alert! I don't believe helpless dennis ever had an extreme alert before, but he hit it this time, as his addiction to Me just gets more and more intense! He spent $1026!
Extreme Paypig Alert! Back for more huge tributes was "steve q fucked" I have GOALZ for this pig, and he better get ready! He spent $1258 since the last fuckover report
Extreme Paypig Alert! My very good girl buffy surrendered again and again to paysex with Me. She went on vacation, her girlfriend TRIED to keep this sissy away. I've decided this sissy must get homewrecked, his girlfriend can't have sex with her (clitty no worky) and just wants the sissy for $$$$. Enough! I get the $$, not the cow. This sissy is My only $200K spender, and I plan to get her to be My first 1/4 million slave!
I was so happy to hear from sissy marla, she's one of My 100K slaves. She spent $264 this time around.
Paypig Alert! New Slave! Finding out about My danger was orion, not new to FinDomme, but new to Me. And so quickly addicted he's tried deleting his account for escape. (So many of you can tell Me that is a futile move-see boomer above) He spent $430
Back with another raise the rate session, was My raise the rate puppet, who spent $275 in a helpless stroke session
Paypig Alert! New Slave! A good boy I'm going to call, "enthusiast" did a lot of clicking and paying discovering My dangers! He spent $357
Spending $165 despite trying trying trying to stay away was caged yankee
Paypig Alert! My good boy, nylonslave kept coming around and it added up to $343! Nice!
My special good boy came back for more therapy sessions with Dr Lauren and spent $185
New Slave! Another new slave, oblivion also clicked and paid and then fled, deleting his account. Still around long boys, it's more fun! He spent $195
Lauren's footlicker spent $156 on Niteflirt and another $31 on Amazon to please Me.
Huge Paypig Alert! Back with a surprise BANG was deep kiss. He barely got a blog mention a long time ago, but THIS time lost control and spent $895
My good girl sissy j spent $211 this time around. So fun to play with her!
Huge Paypig Alert! Pig can't stay away, this 100K Plus lifetime spender spent $508 on Me. I wonder how long it will take him to hit 200K?
My good boy from the capitol area, who has a blog name that is lost to account deletion spent $102 on a return phone call with Me.
Huge Paypig Alert! pigbait kept coming around and this time barely got a paypig alert, spending pennies over $300
My good shopping slave paulito spent $133. He is sooo fun to talk to!
My ass bitch spent $185, I think he should spend more next time!
Huge Paypig Alert! My "niteflirt client" showed up several times and ended up chatting and tributing over $414!
My swedish dog stopped by to spend $105
Paypig Alert! My good boy irish dope scrimped and saved to spend $420 on his Mistress. What a VERY good boy!
Good boy shiny iz tried a chat session with Me and spend $175
My quiet gentleman spent $190 on Me this time around, but MORE IMPORTANTLY, I just noticed that he surpassed the $15k Lifetime level! (Hey quiet, remind Me to update it on Paypig Milestones)
My sissy cocksucker stopped by a couple of times for fun hypno chat sessions and spent $130
Huge Paypig Alert! My very good girl bami and I hung out in the hypno cabin and she spent a few pennies over $500 to get her Huge alert!
Good boy surprised came by for a hot Pay to view session and spent $217
New Slave! "wee good boy" spent $104 getting to know Me!
Paypig Alert! My sweet guy, scout came along and we had a couple bang up sessions and he spent $435 total. YUM.
Good sissy caged forever showed up for a really fun $126 session!
Huge Paypig Alert! Good boy knickers couldn't stop clicking and paying! He spent $775! Mmmmm. Nice to see him falling deeper under My power.
Slave more please spent $132 on My ass photos recently!
reggie was back and spent $285 before deleting his account again.
redbird has been around a lot lately, and spent $127 on pay to views and tributes.
candyballs spent $141, actively trying to avoid, and actively failing.
New Slave! I'm gonna call him, "surry" he spent $135
A blog post from Goddess Lauren of the Church of Lauren
Announcements
I'm taking some Me time next week from Jan 17-23rd. I haven't had a vacation in about a year and a half, and I am not going anywhere, (who is?) but I need a break. I MIGHT be on a little bit if I get bored, but no promises
The Church Rolls are here, listing membership and which Pigs have completed certain sacraments.
The first sacrament is: The First Celebration!.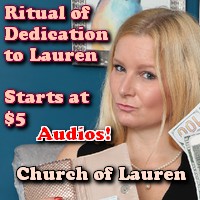 Now, let's talk about the Paypig Stages of Poverty!
Baseline: This is the state you are in BEFORE you begin serving Me. It will vary from pig to pig of course, some of you will be flush with cash, and others will already be on the verge of homelessness. Because of differences in where your baseline is, the stages I outline may not entirely describe you, but it does describe a progression and it's the progression and the mental state that accompanies that progression that is important.
Stage One: The target begins to spend money. It's an amount that's hardly missed, pocket change. For some pigs this might be $5. For others $200 is nothing. What matters here is that the training has commenced. The conditioning has begun. The target is introduced to the cult, experiences an erotic thrill in the act of paying Me.
Stage Two
The target starts getting hooked. The adrenaline rushes, dopamine floods experienced while paying Me start becoming habitual. This stage may not happen right away, it might take months or years of being in stage one. Sometimes it happens in minutes. Often stress triggers the launch into a new stage.
The amount of cash spent is slightly over what a casual observer would think was reasonable. Compare it to this. You used to buy an occasional scratch or lottery ticket, maybe once a week. (Maybe you were spending $1 a week, or $20 a week, but it was controlled) Now you're buying 3 a day. You might be choosing lottery tickets over going to the movie. Now you're choosing Lauren instead of lottery tickets.
The target still thinks he is in control of his spending and can stop whenever he wants.
Meanwhile, he's getting addicted
Stage Three
The spending increases. The pig is noticing the effects. The credit card bills are slowly growing. He finds he's cutting back on luxuries. It's not uncommon at this stage to binge on Paying Me, and then cut back for a month or so to pay down the credit card. Then repeat. Two sacrifices are made. The first is paying Me, the second is not paying Me, and SUFFERING because of the withdrawal of the Lauren addiction. The suffering is both from the absence of Me, but feeling as if he is failing Me by NOT spending. Some pigs try to revert to stage two at this point, but it doesn't last. Very rarely a pig breaks away, but only less than 5% of them. I enjoy watching the stuggle, knowing I will win
Stage Four
This usually happens after a stage 3 pig fails to stay away. Binges begin, far beyond what the pig can afford. Credit cards start to build up. The pig stops spending on other things, because he doesn't have the money. It's unsustainable, and I milk it for all the cash I can take. This is as far as some pigs every go, maxing out a card, and going cold turkey for a while so they can enjoy another mind numbing erotic pay binge for their Goddess!
Stage Five
Most pigs don't get here. Some do. This is real trouble. As in, can't pay the rent, can't pay the electric bill, overdrawn on the bank accounts, draining the retirement account. Selling the business for Lauren. Taking out a loan the pig can't afford to give to Me!
It leads to bankruptcy, loss of relations and devastation. It is stunningly beautiful to know I have destroyed a pig, (and I have taken many here)
But there is a certain freedom too, once you arrive here, there is no place else to go. No way to please. You can only spend your life trying to put it together enough to do it all again for Me!
I will be showing you the pigs who spent on Me, but I also want to show you the recent pay to views, including a beautiful one for your First Celebration in the Church of Lauren!
Next is time for the Fuckover Report!
Huge Paypig Alert! First is sniffer. This loser cannot stay away. He clicks and pays, tributes and does delicious raise the rate calls. Since the last blog entry he spent $512.
My good boy oinkloser spent $260. I want to push him into a higher session soon! 
New Slave!  I had a couple good phone calls with a new slave I'm calling "chert" He spent $151 learning all about My dangerous ways!
My good sissygirl titcunt spent $175. Always sooo fun with her!
Paypig Alert!  Good boy boomer continued his spending ways, this time dropping a total of $450.  Delicious!
Back with a new account was yeboevals, this time around spending $265.  He really never had a chance
Paypig Alert! Also unable to stay way, calling and buying photos of My Goddess breasts, was helpess dennis, who surrendered $349 to Me. Good boy!
My extreme paypig noddy is still licking wounds from huge fuckovers. He did manage to throw $229 My way. I hope he's getting his house into enough order for Me to take 4 figures or even 5 again soon!
Paypig Alert! My good boy nylonslave worshipped his Goddess and her perfect nylon covered feet, going deeper into his Practice of Cult member in the Church of Lauren!  He spent $488
Paypig Alert! My slave "j the junkie" kept losing his mind over Me, spending $345 on his addiction to Me!

Extreme Paypig Alert!  Gone off the rails to worship his Goddess is the guy I call Niteflirt client. He's a perfect example of a slave that has slipped into Stage 4, as I describe, he's never spent this much, but he has surrendered! He spent $1308!
Huge Paypig Alert! I was thrilled to use My good girl, sissy marla again, it's been sooooo long, but she slipped back under My power again!  This sissy spent $928. I can't wait to do it again!
Huge Paypig Alert!  Another pig that came back with a vengeance was special k.  This guy slips in and out of My orbit, each time he gets a brutal fuckover! This time was for $868
A long time slave I recently re-named "superpawn" managed a couple of phone calls between traveling and spent $131.
Extreme Paypig Alert!  Earning yet another extreme alert, just spending in a quickening frenzy is PIG. A target for years, fluctuating between stages 3 and 4.  Lately, it's definitely been stage 4! He spent $1390 since last blog entry!
After a long hiatus, jaybee returned and spent $132 one evening!
Paypig Alert!  Sissy caged yankee kept coming around, although our timing wasn't always the best, this sissy spent $390 on Me since the last post!
My good boy nicpig was back, spending $156 pleasing Me!
Huge Paypig Alert!  My new slave, assbitch was back with a vengeance, spending $635. It used to be his cash. I lured it away, with My spectacular backside, he just followed!
My good boy, hosiery slut was very generous as of late, spending and tributing $295. What a good boy! Just missed a paypig alert too!
Huge Paypig Alert. My good girl bambi, lost her mind several times with Me, as I triggered her again and again! She spent $740!
And spending $178 was pigbait. He keeps trying to get away, but it is FUTILE.
Paypig Alert! Getting his first alert in quite a while was My good boy quiet gentleman, who found himself once again, unable to stop his spending! He spent $345 since the last blog entry!
My sissy cocksucker returned for more hypnofun in chat, and he spent $288 as I put him into trance again and again! When he reads this he will message Me, I order it!
Huge Paypig Alert!  Click and pay slave button was about again, out of control and he spent $681.  I LOVE it!
Sending Me a regular tribute was helpess dave, who spent $118 on Me since last post. I think it's time to nail that pig down for more!
Extreme Paypig Alert!  My good buffy, AKA princess gigi, continued with her steady spending ways, this time for $1258. Her "girlfriend" that I call cow is back, but poor buffy has a broken tiny clitty and never gets hard anymore.  
A pig that I have dubbed miss snout FINALLY gets a mention, having spent $116. I know miss snout has been looking forward to seeing PROOF that she spent more than $100.  Next up?  I want miss snount to spend $300 and get a paypig alert!
Extreme Paypig Alert!  My titpay atm went all the way through the First Celebration series, joined My church and spent on other days and ended up with a total of $1150!  This is what cult membership looks like!
Unable to help himself was weak for legs. Something clicked and I tranced him with imagery of fondling his brainstem and he spent $206 YUM.
New to blog and HUGE paypig Alert Spending enough to do his First Celebration was the professor, not new to Me, but suddenly spending like a mad scientist! He and I had many cerebral conversations about joining My cult, which I so very much enjoy! He spent $642 learning about My dangers!
Lauren's footlicker was a very good boy for Me, and he spent $153 pleasing Me!
Huge Paypig Alert! My sweet girl sissy j was SUCH a good girl for Me, she has been going through the first celebration, and joined My church. She spent $523
My good boy peeper returned to please Me with $178,  I love watching him click and pay when he is on a tear!
 Why would anyone want to be an Extreme Paypig?
I mean, on the surface it really makes no sense.  A man surrenders huge amounts of money to a beautiful woman for no apparent reason.  I'm not talking a couple hundred bucks here, I'm talking about thousands, tens of thousands, even hundreds of thousands of dollars.  He goes on to financial hardship.  She goes on to spend his money. Perhaps she even squanders it on some useless little frolic, or party, or trip. Perhaps she invests it and grows it. Ultimately, it's not any of the man's business.  If you're reading this, it's highly likely that you work hard for your money.  Why in the world would you give it to Me?
There are a lot of reasons, and none of them will fully explain what happens, and it's really likely that the mark himself doesn't know quite what happened, and it's highly likely that he will be very embarrassed and humiliated about it.
In fact, I am a highly successful FinDomme, and I'm not 100% sure Myself. I mean, I know what things to do to increase the chance that you will lose control over your wallet. (And I will employ all the techniques I know)  I have an idea of what conditions are in place to make it more likely, and I will leverage every bit of advantage I manage to get over you. No mercy.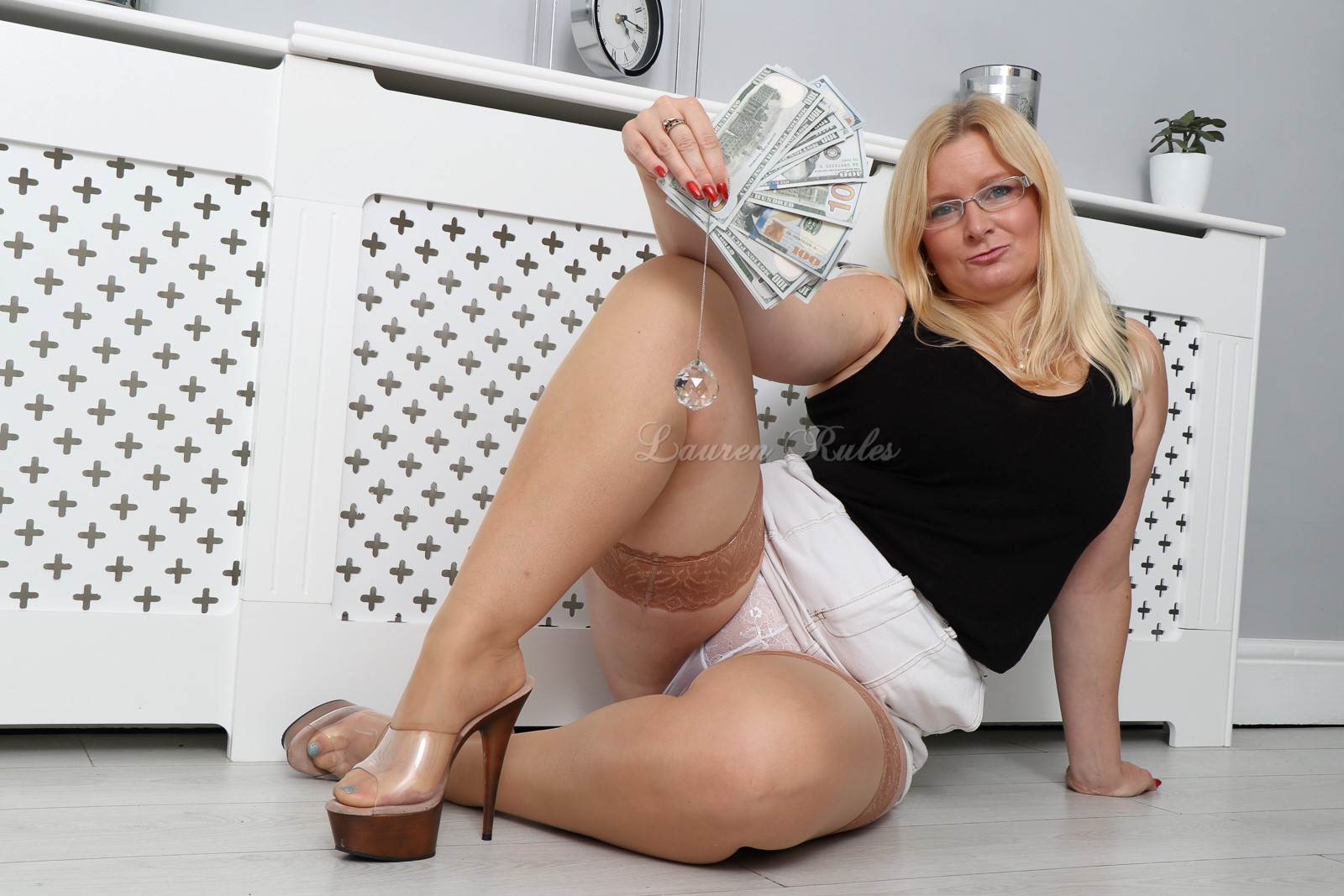 The Setup- What ideal victims of FinDommes look like:  (Many of these elements are in play) [Read more →]
I am Fine.
So many of you have reached out to Me to make sure I am weathering this current COVID storm well, so I want to assure My fans, admirers, slaves and pigs that I am doing well.   Like most of the world, I'm staying home most of the time, except for some essential trips. We are well stocked here for all the essentials. One of the advantages of being your FinDomme is that I am already accustomed to being at home to use you pigs and no huge adjustments have been needed.  My state isn't on stay at home orders, but that's probably coming, and I know that many of you are on stay home orders.  While you are bored, load up your accounts and call Me, email Me or chat Me up. I will make sure your spending habits are exercised!
The past couple of weeks have been a blur of getting Myself ready, as well as helping family and friends who are more vulnerable get ready. Now it's just sit and wait and use you. (With at home exercise breaks!)
That made blogging a little hard, due to preoccupation with the outside world, but here I am finally 🙂  You will notice I did get the paypig milestones sidebar updated, and paypig goals updated 🙂 Enjoy!
Now, enough of that, let us move on to more important things.
Me of course
I think some mindless enjoyment is what you need right now, so I'm adding some hot leather, latex and strap on photos right here to get you into the proper frame of mind to serve Me!
Now, let's do the fuckover report!
Paypig Alert!   Let's start with My special good boy tom, who has been calling Dr Lauren for a "cure", and he's had to call often, spending $400.  Excellent!
Also calling often was target, who spent $135 enjoying My voice!
Huge Paypig Alert!  My good boy boomer has been calling and clicking and paying, and has helplessly spent $525.  YUM.
A loser who can't stop himself from spending is clayton. He will go away for a while, but he's been My slave a good ten years and I have changed his brain chemistry forever. His future is spending more and more $$$ on Me. He spent $192
Paypig Alert!  Speaking of helpless spending on Lauren, helpless dennis is another slave who just cannot cum without hearing My voice!  This cost him $390 since the last blog report 🙂
My good boy who loves stolen moments called Me for $254. I expect to hear from him a lot since he's in stay in place order in the states, and his wife is in a stay in place order in England!  I will be profiting from that!
LEGENDARY PAYPIG ALERT! 

(All sirens sound in announcement)
My useful idiot, noddy can't stay away from extreme spending!  The loser came around for a couple extreme sessions and the total ended up being. (Hang on to your hat)  $2932, just shy of three grand!  That makes Me wet!
Huge Paypig Alert! Back after a hiatus was sissy jocelyn from maryland, who was unable to stay away. I dove right into her mind and wallet and she spent $546! YUMMY
Spending with chat and tributes was caged yankee. This poor sissy can't stay away and she spent $152.
Extreme Paypig Alert!  My sissy gigi/AKA fagmuffin is finally done with her cow girlfriend. It's over, and now I have free reign of her time, money and sexuality and can keep her tiny clitty ASLEEP forever!   She spent $1415 since the last blog entry!
Extreme Paypig Alert!  Another extreme paypig spender is PIG. PIG is another on a stay at home order, and that is only compounding his addiction to Me. He keeps calling again and again for Dopamine Rushes!  He has no hope of moderating his spending on Me and it has amounted to $1495
Extreme Paypig Alert!   Yet ANOTHER extreme paypig is paytit ATM.  He saved up special for an extreme session and it was FUN! I can't wait to hear from him again!
NEW slave Extreme Paypig Alert!  There were a lot of extreme pigs hanging around.  A new one was an ugly virgin who has already deleted his account because he was too weak to stop paying. I expect he will read this and come back. They always do. He spent $1442
Coming around again was paydrone, with a couple fun sessions, spending $123
Huge Paypig Alert!  Hitting my blog again was "j the junkie" who usally spends a small amount often, but this time he went WAY crazy spending $412 on Me. I LOVE it!  Well done j!
And the Dane was back, spending $150 on pay to views and chat. I always enjoy him! Is Denmark on a stay home order? I do not know, I'm sure he will let Me know!
Paypig Alert!  Paybitch terry couldn't manage to stop sending tributes. That is just sooo much fun.  The addicted loser spent $348 since last blog entry
Good boy irish dope showed up for a nice $173 session. Soon there will be another!
Huge Paypig Alert!  My good boy sunshine has been working hard to earn money for Me. He did manage to spent $389 on Niteflirt and another $150 on Amazon. well done!
My leg slave I call extreme paypig tried to quit, but he's back and spent $275.  I'm working on making that MORE!
Huge Paypig Alert!  Good boy helpless dave spent $530 on chat and out of control tributes! I love that!  I see that he has deleted his account, but he will be back. He always comes back, like the rest of you addicts!
My good boi wayne spent $160 drooling over photos of My thick ass! He can't stop thinking about it!
Huge Paypig Alert!  My elegant foot lover has been so very generous to Me since last blog, spending $500.  Very nice!
Good boy helpful one clicked and paid $115, I hadn't seen him in a while, so that was nice!
Paypig Alert!  The slave dirtbag couldn't stop clicking and paying, spending $289.  Delish!
And My leg addict, who is also weak for tits, couldn't stop. I tranced $144 from him!  YUM
Paypig Alert!  Lauren's footlicker is going to bum that he just missed a HUGE paypig alert! Maybe next time. He spent $275, which is a really healthy amount for him.  If he spents $50 by the end of the day tomorrow, I'll change to to a HUGE paypig alert for him!
Buying more leggings photos was "more please" he has such a weakness for them, and he spent $125
Extreme Paypig Alert! Dr X can't stop pleasing Me. He spent $753 on Niteflirt and another $250 on Amazon giftcards, squeaking in for an Extreme mention!
Getting another mention is mindless, who has maxed out her cards on Me, but still managed to come up with $141 to please Me!
Huge Paypig Alert!  Spending $446 on Me, with about 6 different accounts was candyballs. The fool tries to delete the accounts to stay away, but that fails, and he makes a new one. Rinse and repeat!
Spending $291 was egghead. I have a feeling I will see more of him very soon. Let's see if I am right. (I usually am)
Huge Paypig Alert!  I had so much fun triggering sissy bambi into doing secret things she doesn't remember! Nervous bambi?  Good.  She spent a healthy amount of $720 Mmmmm
Back with a new account was jaybee!  He spent $193. Guys?  Why bother to delete your account, it doesn't work!
Huge Paypig Alert!  My good boy oinkloser10K was back with a vengeance spending $585.  YUM.I love watching this guy click. and. pay.  So fun!
Turning up to spent $110 was button. Nice!
Sneaking in for a mention was goat, for $101. I love seeing that guy pay like crazy at times!
Huge Paypig Alert!  Or maybe I should say Pay Pig Robot!  Wallet rape toy turned up to spend the most since declaring bankruptcy, a nice happy $505. Yes, I drove him into bankruptcy and he STILL can't stop spending $$ on Me. It's not really its cash anyway, it's Mine!
I have great news!  I tried the beta program My computer programmer wrote for Me last night to calculate piggy spending and it works great!  (that's how the numbers were calculated in this post) That means I will be doing more frequent spending reports and more blog entries. I'm so excited about that.
It still needs to get transferred onto My own laptop to be used, and the programmer wants to tweek a couple of things, but it's ready.
That means I can thrill paypigs and motivate them to spend MORE cash AND have more time on My plate to actually write blog posts that get you losers pulling out your wallets.
Did My blog make you start spending on Me?
I am trying to learn what percentage came to Me because of My blog.
Now, let's do the FUCKOVER report! It's six weeks worth, so it's LONG.
I'm gonna begin with My boy wayne, who just cannot help himself. He kept telling Me he was trying to save money for Christmas but just kept tributing Me. He loves My curvy body.\
Extreme Paypig Alert!   Princess gigi tried to quit again, as she tried to patch things up with her girlfriend, who knows all about Me, and doesn't think I'm good for her. Of course, I'm not the one trying to make her deny her sissy nature. Miss gigi knows she is a sissy who belongs on estrogen and in panties for the rest of her life. She spent $1,808 despite taking a ten day break. Imagine how much it would have been without that break? There is a reason this girl is My lifetime #1 spender.   $196.478 Lifetime, I realize she will hit $200K this year, probably before summer.
Extreme Paypig Alert!  Another slave getting an extreme mention (again) is noddy.  He managed to hide for a while, but one night he succumbed to My maneuvers and ended up paying Me $1634.  That kind of spending is the only way you losers can give Me the shivers!
My good boy who loves stolen moments called several times for delightfully evil conversations. He spent $248
Huge Paypig Alert!  Going completely nuts on click and pay and occasional calls recently is boomer. I think I have really fanned a dangerous addiction in this slave, and he just keeps coming around, and he spent $582!
New to My blog is sniffer, who kept calling and calling and ended up spending $122.
Extreme Paypig Alert!   Another extreme alert for PIG. He's getting more and more out of control.  Recently,  he finally hit the 100K lifetime spending mark, and he's already up to $105K plus!  I LOVE that I as time goes on he has less and less control and needs to pay more and more! He spent $1729 since last review!
Paypig Alert!  Helpless dennis can't get hard anymore without hearing My voice.  What does that mean?  Lots of calls and paymail purchases, He spent $330!
Trying so hard to "cure" his FinDomme addiction is My special good boy, who called Dr Lauren several times, spending $201.
Huge Paypig Alert!  I think this might be goat's first Huge mention, he went really crazy clicking and paying things for Me! He spent $834!  YUM!
Paypig Alert!  j the junkie couldn't help himself as his addiction spiraled dangerously recently. He spent $355. YUM.
Another one who keeps calling is target.  He is another who just can't get enough of My mesmerizing voice, and he spent $228 this time around.
Paypig Alert!  My sissy, caged yankee can't stay away and she spent $325 since last spending report! YUM!
My leg addict kept trying to quit Me but instead spent $241. I don't really think he wants to quit.
Quietly spending $147 was peeper.  Surrender more deeply peeper!
Paypig Alert! Dr x pleased Me with spending and gift cards totaling $340. I have a feeling he is ripe for a Legendary Fuckover
Huge Paypig Alert!  Helpless dave stayed helpless and sent Me $530 in tributes and click and pay!
Another slave who kept spending was piglette. This loser handed Me $161 and won't be stopping anytime soon.
Extreme Paypig Alert!  Sissy bambi kept coming in a drunken haze, again and again.  How much did the bitch spend?   $1625.  Nice! (For Me)  Silly bimbo
My nylon slave is another who keeps popping back in. He spent $170
Huge Paypig Alert!  Oink Loser10K finally hit 10K. Now on to 20k! I see he has deleted his account, but we ALL KNOW he will be back!  Hey Loser, you spent $703!
My Australian paymoosie spent $165 on Me, mostly in gift cards, which I love. YUM.
I was really pleased to see Loserbeast get a mention for spending exactly $200.  Will 2020 be the year Loserbeast loses control and ravages his bank accounts for Lauren?
New Slave and Huge Paypig Alert!  Clicking and paying his way through My pay to views, "mindless" discovered why I am so dangerous.  He just missed an "extreme paypig" mention by $15. He spent $985.  Mindblowing!  I want to see more of that mindless!
dusty, aka jenny was back, clicking and paying and calling. This sissy spent $220 since last spending report. Nice!
Huge Paypig Alert!  Just missing an "extreme paypig alert" was titpay ATM! This robot paypig is so programmed to pay the tits, that I just have to withdraw from him just like he was an ATM. I empted this ATM of $975 since last blog entry!
The slave I think of as "finally quit" still hasn't.  I think he finally gave up on his delusion that he had stopped this, and is thinking of himself as a loserpig, which he is.  He spent $271.  🙂
New to My blog is "bewildered" who managed a mention at $158! Well done!
Paypig Alert!  And hoping he will recognize himself,  he's made so many accounts I dont even know his original member name. (When you delete your account, I lose your member name and notes that include the blog name).  This "client" spent $333 on two different accounts.  Good boy!
Back doing some spending was the Dane. He spent $198. I would love to see more of that!
My elegant foot lover pleased Me with $227
Huge Paypig Alert!  Egghead surrendered and paid again and again. Mind controlled, he can't help himself! He spent $540
dirtbag weakened and managed to get a paypig mention at $103.
Another deleted account that I can't recall who it belongs to (he changes his member name a lot too), was elric, who spent $255. Help Me out elric, who are you?
Paypig Alert! And also with a deleted account is candyballs, who reappeared to identify himself to Me!  He spent $358.  Now I remember who he is on the blog!
My good girl sissy j spent $233 and send lots of fun photos that I can tease her with on her special password protected page 🙂
Spending $180 was paybitch terry. I have My eyes on more of his cash.
Huge Paypig Alert! Back again is a paypig named dave, whose original blog name is also lost in deleted accounts.  Maybe he remembers and can let Me know.  He paid his way up to $703!  YUM.
Lauren's footlicker managed a mention with $112 of spending
And I am finishing up this fuckover report with a
Legendary Paypig Achievement!
My good boy sunshine came through once again, this time for $2,290 in spending, on Niteflirt, gift cards and gifts (My favorite is the new fitbit to replace the one that died) I LOVE seeing this boy's name come up in chat or email. He's smitten and I love it!  Well done sunshine!  (PS I'm due to hear from you!)
Now, will you make the next Fuckover report?
It takes $100 to make it
$300 gets you a  Paypig Alert Mention
$500 gets you a Huge Paypig Alert Mention
$1000 gets you an Extreme Paypig Alert Mention
$2000 gets you a Legendary Paypig Mention!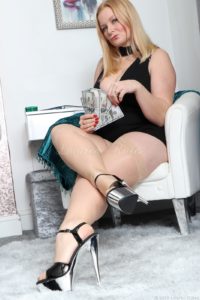 Since the last blog entry, a short ten days ago, I have cash fucked My slaves, sissies and losers a total of $16,610.  WOW! I love that level of devotion.
Three slaves reached legendary status, and I don't think that has ever happened before, certainly not in only a ten day period.   If I earned that way EVERY day, it would be $606,000 plus in a year.  Sadly it's not quite THAT legendary, but a girl can have goals!
For fun, I put the spending in order, from top to bottom. Keep in mind lots of pigs spend less than $100, and don't get to even get recognized as a pig.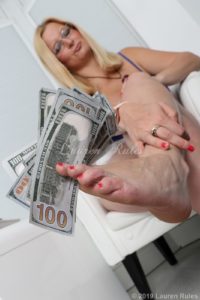 FUCKOVER REPORT!
Let's start with the LEGENDARY PAYPIG ALERTS!
#1. Dr X came by again for another HUGE session. Not as big as the $13,200 session we had in May, but quite awe-inspiring with $7,132 on Niteflirt and another $1698 on Amazon, mostly in gift cards for a jaw dropping total of $8,830!!  Part of this spending was a very delicious long phone call, which we hadn't done in ages.  Dr X is mine forever. He's been with Me for 12 years, and he knows he will never escape.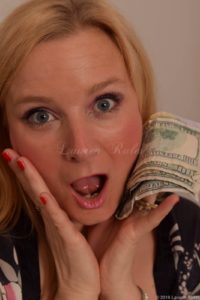 #2 Noddy  read the last blog where I taunted him for not getting a better mention, and he made it his goal to get a Legendary Mention.  And so he did.  He called several times at a rate of $50 a minute, and between that and fucking huge ptvs(up to $500) he spent $2835. MOST weeks this would be the #1 spender, but Dr X had other ideas.
you can see between those two pigs alone, I cash raped for more than 11K!
And Squeezing in for a Legendary Mention
#3 was sunshine, who continued his beautiful spending ways, totalling $2007 and squeaking in for the legendary mention!  Can you imaging paying Me more than $2K and only being the third biggest spender?
Next comes the Huge Paypig Alert!
Coming in #4 after the last Extreme mention on the blog, loser3188 couldn't stop, this time adding another $494 to his spending on Me!
And #5 is My good girl princess gigi/Fagmuffin kept coming back once or more daily to send small tributes that add up. Her total was $492.  She and her girlfriend seem to be on the verge of splitting yet again, and gigi has secretly started taking estrogen and wearing panties again. She has a tiny virgin limp noodle clit that is likely to stay just in that stay indefinately.
Even after spending so much, #6 and getting a Huge paypig alert was PIG, who succumbed to yet another game we invented to separate him from his cash. He spent $421!
#7.  Next, doing so well and being such a good girl was My sissy titcunt. She spent $356 one day on Me, making Me sooo happy! Well done! She gets so dizzy when I send her photos of My breasts, she just keeps paying.
In other mentions
#8 Sissy caged yankee came back a few times for chat fun, spending $142
#9. Managing a mention with $113 was boomer. He's becoming addicted to calling Me!
#10 Good boy wagner spent $108 mostly on pay to views of My perfect ass!
So the list of those that got mentions was short this week, but MIGHTY! Wow!
I am considering some changed to the Fuckover Report
Fuckover Report Poll
I am thinking of making some changes to the Fuckover Report. Choose which you like best
And finally, I have a HOT new video. I think it's probably the most arousing one I have ever made. I want you to imagine that cash in it was the cash I took this week from a paypig as you watch it.  Obey and buy it!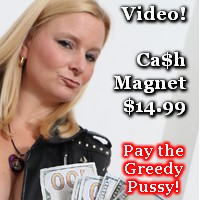 A simple truth is that I will do whatever is in My power to completely addict you.
I want you TOTALLY obessed with Me
I want your cock to get hard when you think of Me
and eventually I want it to ONLY GET HARD when you think of ME,
needing to pay Me for your pleasure….and each orgasm you have thinking of Me will only addict you more.
An endless loop of paying and cumming and paying more and more for the bliss of being My paypig!
I want you to remember this as you look at these photos, stroking for each one and saying
"i send my cash to Goddess Lauren, i obey!"
and when you are done, you can send Me a tribute!   ( you know you must)
Also, see all the recent pay to views!
Now it's time for the fuckover report!  I haven't done one lately because I was on vacation and came home feeling really lazy at the end of the summer (Yes even I am occasionally struck with being lazy)
But I know so many of you are burning to see your name in print, so here we go! I haven't done it in a month, so it's long!
My construct was back and paying for ruin, this time he spent $113
Huge Paypig Alert!  Boomer was back, just missed an Extreme mention ($1,000), but he's headed in that direction!  He spent $962!  I love seeing him slide deeper into mindless paydrone territory for Me!
And back and spending $132 on a nice phone call and pay to views was helpless dennis. Keep losing yourself in My lovely breasts dennis!
New Slave! New to Me and the blog is mister ed. We enjoyed phone calls, chat and he indulged in pay to views and some tributes too!  He spend just under $300, and I can't wait to use him again!
It was so nice to see My addicted nylon slave again, and we had a beautiful session, with him spending $183. He just can't get enough!
Legendary Paypig Alert!

  Just before I went on vacation to Colorado, I had an EXTREME session with
loser3188

.  This loser surpassed 10K lifetime in spending but had his evening session with Me ever, spending a sizzling $2017.  Just WOW!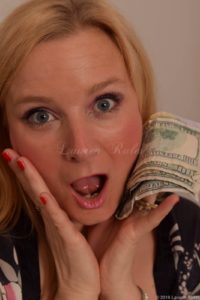 But as Legendary as that was, it didn't live up to My new slave sunshine, who has continued his paypig ways!
Uber-Legendary Paypig Alert!

  Sunshine spent $3794 on Niteflirt, and $3,841 on gifts and gift cards, including some early Christmas shopping for Me and an air conditioner.  (Totaling $
7,635

WOWZA!) I think you will see sunshine's name pop up a lot and that he'll be joining the ranks of wallet cunt and dr x. MMMmmmm. He's quickly becoming a favorite!

Around a bit this week was My exposure sissy, and we had some phone fun for $162.

Paypig Alert!  Back with a new account was loser gimp.  This cripple just couldn't stay away, and he sent Me $340 so far this time around!

My boy wayne and I had some chat fun in the amount of $130. I know how to mesmerize him with ass photos.

Paypig Alert! I have had a lot of chat fun with sissy cocksucker tim.  This little fag can't help but pay Me, and this time he spent $360, most of it in a trance he can't  remember later, which is fine, because I can tell him to send $$ at this time and he does! *laughs*

My generic NF client was around with another new account , spending $138. There is no telling how many thousands this loser has spent on Me over the years, he keeps deleting and making new accounts, and the records are lost.

Paypig Alert! Another slave who spent a bit this time was My good boy who steals moments. He loves to call when he gets home from traveling (he's quite the world traveler) and tells Me his adventures in conning rich woman from their cash to give to Me! So fun!  He spent $340 this time.

My ATM titpay loser spent $238 on a couple fun chat and tribute sessions. He loses it over My perfect tits!

Huge Paypig Alert!  PIG kept coming back for chat and tributes, as usual, with some phone calls thrown in to really fuck with his head.  Despite his efforts to be "good" and stay away, he spent $580, which I consider pretty good!

I know that pit-lover is looking forward to this entry! I figure he spent about $122 to get this mention! I think that there is a larger session coming soon for him!

Huge Paypig Alert!  Helpless, paydrone was back, spending $581 mostly on chat and tributes, and just couldn't stop!  He is almost at $5,000 lifetime spending!

And unable to stay away, especially as I am available more often earlier in the day, was caged yankee, who spent $290 on his Lauren habit! I love those kind of habits!

My financial gelding chatted and tributed with Me a bit. We were disappointed that his long awaited chastity device was a little too tight. (But the perfect tiny length!) More waiting as the larger ring has to be delivered, so slow. We want that thing on him a VERY long time, so it has to fit right. He spent $229 with Me chatting all about it.

Paypig Alert!  My obedient slave egghead started coming around again this week, and managed to pay me $436 as I made his mind go blank like a puppet or a drone! Obey egghead and ask for more!

noddy managed a mention at $118. I long for him to have another "legendary" mention. Nothing better than that.  Get the cash together noddy and I will use you and live-tweet it again!

Coming around again was paybitch terry, admiring Me with $125!

Huge Paypig Alert!  When you guys delete your accounts before I get a chance to write the blog, I do not always remember your blog name! I know this guy has one, but I can't remember it, I log in it your account 🙂 (There's so many of you!)  This guy has a four letter name beginning with l and he spent $390!  Reactivate your account and ask Me to fix your blog name!  Edit: It's boomerang! He reactivated his account and I am fixing it right now! 🙂

My quiet gentleman bought enough pay to views to hit $130 in spending. Nice!

Huge Paypig Alert!  Sissy bambi managed $302 to get her huge alert! I wish we had more compatible schedules, we have fun!

and wallet rape toy came out of his bankruptcy hell long enough to spend $132 on Me. I figure eventually he will rebuilt his credit enough so that I can destroy it again!

Spending $185 on gifts and gift cards for Me was paymoosie! Someday moosie, I'll make you buy some really big gift cards!

Huge Paypig Alert!  And princess gigi/aka fagmuffin is still sending multiple tributes just about every day. This month she sent $841. Her noodle is limp, she hides her estrogen pills from her so called "girl friend" and she's still a virgin.  That's the fagmuffin report for this month!

Now, the rest of you can plot on how to earn YOUR mention in the fuckover report. I will have some pretty nice Pay to views coming out to tempt you and to help you in that quest! Stay tuned!
FinDommes, intimacy and sadism
I am often nice to My slaves. I give them attention, photos, maybe even special treats. I get to know them, what makes them tick sexually, and their everyday worries. Sometimes I even worry about their health/wellbeing (sometimes!) Deserving slaves get this special treatment. I have gotten to know many of them pretty darn intimately, and many know things about Me that the general public does not. Not every slave requires this, but the ones that do end up being really loyal.
How does this fit into a scenario of FinDomme/slave?  Am I less sadistic?  Or am I differently sadistic?
I can guarantee you that there is ALWAYS a plan, and it will always FIT into what I want. I enjoy the freedom to be mean and abusive, but sometimes I enjoy the freedom to be sweet and nice. That's the point. It's MY choice, not yours.
And this uncertainity will make you even more addicted to Me. I have My ways of creating an addiction for what I do. And I have a way of making you need Me sexually.  And I have no compulsion against exploiting that!  This is what I do.
When I have you wrapped around My finger, I can push things further. You'll spend more, endure more, and crave more. Your logical mind tells you that this isn't good for you, and I won't even argue with you but I will twist it so that you can't possibly do without.  You will try to break away, but your cock will flag. I trained it to need abuse and I trained you to love Me.
Is Lauren an abuser?
I am everything bad you hear about abusers, with the gaslighting, the Stockhold Syndrome and the manipulations.
Be afraid. But don't be afraid.
It can't happen to you, right?  Oh, are you sure?  Find out.
I am dangerous, and I am easy and fun to talk with.
There is not a false word in this post. (or is there? You can't be sure)  You will come to love Me, fear Me and hate Me all at the same time. And you won't ever be the same!
Vacation News!
Yes, it's true I'm going on vacation again! I'll be gone from Wednesday 8/21 to Tuesday 8/27.  I will probably not be around Tuesday evening 8/20 because I have an early flight on Wednesday. My destination?  Denver. I'm going to be tooling around Colorado with a girlfriend of Mine, partying, hiking and having a great time!  The boyfriend can't get the time off from work, so I found someone else to go with Me. Oh and you pigs paid for it all (or will pay for it all!) not just for Me, but for her too!
So, find Me while you can for your exploitation pleasure!
Recent Pay to Views
(Do you have them yet?)
The spending report is now the FUCKOVER REPORT!
I think that's a better name, don't you?
Let's start with this good boy!
Legendary Paypig Alert!  My sweet good boy, sunshine, is completely addicted, and I know you're going to be seeing his name in My blog more often. He is pleasant and loves surprising Me with tributes and gifts! He spent $2,752 since the last blog entry!  WOW!
Back again was hypnowallet.  He couldn't stay away, and ended up spending $147 on pleasing Me. What a good boy!
Paypig Alert!  I tricked Oinkloser into another raise the rate phone call session, sending him a free minute to call Me back *to be NICE!* and of course, each time I had jacked up the rate a little more. Me being nice cost him $378 haha.
My breast-addicted slave, helpess dennis, couldn't stay away. He says he can't even get hard anymore without calling Me. He called a few times and send a delicious $100 tribute one evening. He spend a total of $233, what a good boy!
Paypig Alert!  My weak slave, PIG has been trying to spend less, and he somewhat suceeded. He ONLY spent $345 this time around! It's usually more!  Soon enough I will be reporting 4 digit spending on the report!
Falling hard the past couple of weeks has been j the junkie, who spent $238 on chat and phone calls mostly and just can't stay away. Oh and he hit the lifetime $2K level of spending as well!
Extreme Paypig Alert!  Clicking and paying in a drunken sissy fugue was bambi! The only way I like to use this little bitch is HARD! She spent $1,280 since last fuckover report
Good boy cucky phil spent $158 with Me the past couple of weeks!
It was sooo good to use wallet rape toy, this time for $151. That loser is still recovering from the bankruptcy I dealt to him!
Paypig Alert! Back for another fun session was wallet cunt! I love having him back to spend and spend! He spent $398 in a chat and tribute session! Let's do that again soon cunt!
My pantyhose junkie was back with a couple long phone calls. He LOVES wearing those pantyhose, and I don't make it any better for him! He spent $179.
My sweet little shopping boi called Me and we had fun in chat. What a delight! $136 was spent!
Huge Paypig Alert!   Sinking more deeply into his addiction was boomer!  I was surprised by him again and again as he would do click and pay sprees while I was mostly not around. That is ALWAYS nice to log onto. He spent $857 since the last fuckover report! Wow!
Back again, weak little jeffnomore spent $198 dollars in Me hypnotizing him to go and sin!
Another one not able to stay away was pit-lover, who spent  $286 since last update!
Huge Paypig Alert!   My good boy egghead couldn't stop surrendering and obeying Me. "Just one more" made him spend $521.  YUM!
paybitch terry managed a mention with $102 of spending
Back and losing his mind over My black leggings (like so many others) was the Dane, spending $124 in a fun session.
Paypig Alert!  I've been having a little trouble connecting with irish dope, due to our schedules not messing well lately, but I did manage to take him for $280 since the last fuckover report!
My boy wayne, is really in love with My thick ass,and paid Me $135 in fun chat and tribute sessions!
My elegant foot lover and I had fun with chat and photos too! He spent $158.
Huge Paypig Alert! Back and spending again is My favorite FBI agent. This time around he spent $363. I love that!
Another squeaking in for a mention, with $100 of spending was My titpig ATM :). He's do for a extreme drain soon!
Also surprised squeaked in for his mention with $109 of spending!
Huge Paypig Alert!  We finish up tonight with princess gigi/fagmuffin.  Her girlfriend is TRYING to keep this sissy away from Me, but the little bitch still managed to spend $605 on Me despite her drama hussy girlfriend's lame attempts.  I know who really has gigi's attention!