Category —
pantyhose
A simple truth is that I will do whatever is in My power to completely addict you.
I want you TOTALLY obessed with Me
I want your cock to get hard when you think of Me
and eventually I want it to ONLY GET HARD when you think of ME,
needing to pay Me for your pleasure….and each orgasm you have thinking of Me will only addict you more.
An endless loop of paying and cumming and paying more and more for the bliss of being My paypig!
I want you to remember this as you look at these photos, stroking for each one and saying
"i send my cash to Goddess Lauren, i obey!"
and when you are done, you can send Me a tribute!   ( you know you must)
Also, see all the recent pay to views!
Now it's time for the fuckover report!  I haven't done one lately because I was on vacation and came home feeling really lazy at the end of the summer (Yes even I am occasionally struck with being lazy)
But I know so many of you are burning to see your name in print, so here we go! I haven't done it in a month, so it's long!
My construct was back and paying for ruin, this time he spent $113
Huge Paypig Alert!  Boomer was back, just missed an Extreme mention ($1,000), but he's headed in that direction!  He spent $962!  I love seeing him slide deeper into mindless paydrone territory for Me!
And back and spending $132 on a nice phone call and pay to views was helpless dennis. Keep losing yourself in My lovely breasts dennis!
New Slave! New to Me and the blog is mister ed. We enjoyed phone calls, chat and he indulged in pay to views and some tributes too!  He spend just under $300, and I can't wait to use him again!
It was so nice to see My addicted nylon slave again, and we had a beautiful session, with him spending $183. He just can't get enough!
Legendary Paypig Alert!

  Just before I went on vacation to Colorado, I had an EXTREME session with
loser3188

.  This loser surpassed 10K lifetime in spending but had his evening session with Me ever, spending a sizzling $2017.  Just WOW!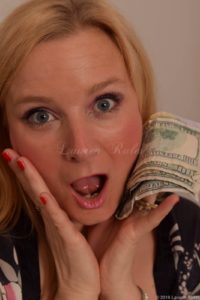 But as Legendary as that was, it didn't live up to My new slave sunshine, who has continued his paypig ways!
Uber-Legendary Paypig Alert!

  Sunshine spent $3794 on Niteflirt, and $3,841 on gifts and gift cards, including some early Christmas shopping for Me and an air conditioner.  (Totaling $
7,635

WOWZA!) I think you will see sunshine's name pop up a lot and that he'll be joining the ranks of wallet cunt and dr x. MMMmmmm. He's quickly becoming a favorite!

Around a bit this week was My exposure sissy, and we had some phone fun for $162.

Paypig Alert!  Back with a new account was loser gimp.  This cripple just couldn't stay away, and he sent Me $340 so far this time around!

My boy wayne and I had some chat fun in the amount of $130. I know how to mesmerize him with ass photos.

Paypig Alert! I have had a lot of chat fun with sissy cocksucker tim.  This little fag can't help but pay Me, and this time he spent $360, most of it in a trance he can't  remember later, which is fine, because I can tell him to send $$ at this time and he does! *laughs*

My generic NF client was around with another new account , spending $138. There is no telling how many thousands this loser has spent on Me over the years, he keeps deleting and making new accounts, and the records are lost.

Paypig Alert! Another slave who spent a bit this time was My good boy who steals moments. He loves to call when he gets home from traveling (he's quite the world traveler) and tells Me his adventures in conning rich woman from their cash to give to Me! So fun!  He spent $340 this time.

My ATM titpay loser spent $238 on a couple fun chat and tribute sessions. He loses it over My perfect tits!

Huge Paypig Alert!  PIG kept coming back for chat and tributes, as usual, with some phone calls thrown in to really fuck with his head.  Despite his efforts to be "good" and stay away, he spent $580, which I consider pretty good!

I know that pit-lover is looking forward to this entry! I figure he spent about $122 to get this mention! I think that there is a larger session coming soon for him!

Huge Paypig Alert!  Helpless, paydrone was back, spending $581 mostly on chat and tributes, and just couldn't stop!  He is almost at $5,000 lifetime spending!

And unable to stay away, especially as I am available more often earlier in the day, was caged yankee, who spent $290 on his Lauren habit! I love those kind of habits!

My financial gelding chatted and tributed with Me a bit. We were disappointed that his long awaited chastity device was a little too tight. (But the perfect tiny length!) More waiting as the larger ring has to be delivered, so slow. We want that thing on him a VERY long time, so it has to fit right. He spent $229 with Me chatting all about it.

Paypig Alert!  My obedient slave egghead started coming around again this week, and managed to pay me $436 as I made his mind go blank like a puppet or a drone! Obey egghead and ask for more!

noddy managed a mention at $118. I long for him to have another "legendary" mention. Nothing better than that.  Get the cash together noddy and I will use you and live-tweet it again!

Coming around again was paybitch terry, admiring Me with $125!

Huge Paypig Alert!  When you guys delete your accounts before I get a chance to write the blog, I do not always remember your blog name! I know this guy has one, but I can't remember it, I log in it your account 🙂 (There's so many of you!)  This guy has a four letter name beginning with l and he spent $390!  Reactivate your account and ask Me to fix your blog name!  Edit: It's boomerang! He reactivated his account and I am fixing it right now! 🙂

My quiet gentleman bought enough pay to views to hit $130 in spending. Nice!

Huge Paypig Alert!  Sissy bambi managed $302 to get her huge alert! I wish we had more compatible schedules, we have fun!

and wallet rape toy came out of his bankruptcy hell long enough to spend $132 on Me. I figure eventually he will rebuilt his credit enough so that I can destroy it again!

Spending $185 on gifts and gift cards for Me was paymoosie! Someday moosie, I'll make you buy some really big gift cards!

Huge Paypig Alert!  And princess gigi/aka fagmuffin is still sending multiple tributes just about every day. This month she sent $841. Her noodle is limp, she hides her estrogen pills from her so called "girl friend" and she's still a virgin.  That's the fagmuffin report for this month!

Now, the rest of you can plot on how to earn YOUR mention in the fuckover report. I will have some pretty nice Pay to views coming out to tempt you and to help you in that quest! Stay tuned!
I had paypigs going crazy left and right over this dangerous little audio series….it's very humiliating and extreme. Buy it now PIG! It's another way I have of training all My helpless little pets, slaves, sissies, junkies and addicts into wallet surrender
Speaking of wallet surrender, I had a plethora of slaves reporting for delicious wallet rape in the past couple  of weeks, so I think a little spending report is in order!
All slaves who spent more than $200 since My last blog entry will get a mention.  I bet you are wondering if YOU managed to please Me that much?
In the extreme paypig department we have princess gigi, who is going to get her own special blog entry very soon, and she dropped $2731 since the last update.
And a guy I have marked as a potential extreme paypig and have been training responded very well. Emerging cash cow, sweet rob, was cash raped for $481 since the last update. Yea, he's sweet but that just makes the financial brutality that much more delicious.
Long term slave tk was back, for $305 of spending, and he passed the $3,000 lifetime level in spending on his Mistress too.
Barely making My blog, was a new cuckold slave, jare, with $200 worth of spending and now he is under a cock control contract with Me!
Not new to Me, but sliding into My brand of dangerous financial fuckery was kevin, with over $509 worth of spending including a hot "financial domination phone sex" call I have  memory of Me explaining to him how no man's wallet is safe around Me as I use My body to take from him.
PIG oinked and paid another $549 since his last update. He will hit My 100K list if it's the last thing I do!
Shoesniff loser forked over $284.  He has such shoe fetish for My Lauren-worn shoes that he just pays Me every extra cent he can lay his little loser hands on.
Also phucked got his wallet fucked for $202 since the last loser spending report!
Another slave who swoons to My expertise as a Financial Dominatrix is pig slave brian, another oinking click and pay whore who handed over $352–mostly in click and pay while I wasn't even at the computer. (Have I mentioned how HOT is is, to find out My piggies spent hundreds and even thousands while I was asleep?)
tPay, a long time cash loser paypig for Me, showed up with a brand spanking new account, after he tried and FAILED to leave Niteflirt to avoid My cash rapes.  We reunited with a joyous (at least on My part), $342 fuckover.
Returning for more abuse was drone walter, this time for $391 including a adrenaline boosting $100 email which pleased Me a great deal.
I love how just telling you losers that I'm pleased and sending a photo makes you pull your wallets out again and send more cash.  I love understanding the psychology of what makes submissive males tick and how to turn that desire to serve into an income stream for Me!.
and another fucked up loser paypig, steve q. fucked returned for a fast little $267 wallet reaming.
I have a few slaves enamored with My nylon covered feet…princess gigi is the most notable, but one I call nylon lover comes around regularly, and he appeared for a $245 dollar ravishment. Foot fetish combined with financial domination is powerful for some slaves.  I can get use the slave's fetish to wrap his mind the way I want to hypnotically trance him into gifting Me large amounts of cash. YUM.
Another return victim was a slave I've blogged about before as "fresh meat"  Well I don't think I can call him that anymore, because he spent another $1586 in a matter of a few days after going all the way through My Oink and Pay series!  Ok, he shall know be known as Pigskin!  Pigskin has been so sweet, mostly paying when I'm not even online. (It's really fucking nice to come to the computer and see over $1000 in your account that wasn't there when you left it)
and back for more abuse is the slave known simply as "faggot cocksucker paypig" His $1900 cash-rape in February wasn't enough and since then I've choked another $240 or so more from his faggot loser ass. I have got his number and his addiction is going to end up leading him into bankruptcy for Lauren!
I had fun extracting another close to $400 out of My sissy becca.  The best thing is I just send the sissy an email and she buys it out sheer obedience. It's sooo fun to fuck with her, toy with her and extract cash.
Edit!
I inadvertently failed to mention a special Loser, that I have dubbed lord Loser, who has paid and paid a few time for Me, approaching quickly the $2000 level in spending.  The past week this special Loser has spent $463,  ($493…he just spent another $30!) earning his title of lord Loser.
For the first time ever, I have had two 10k weeks in a row. (And this week going to be a pretty healthy amount too!)
I had planned this blog entry earlier, but I everytime I log on, you junkies line up to talk with Me!
My slaves and junkies all came out in full force to celebrate My birthday and enable Me to observe it in style!
Note: These are totals since November 8th, so about 10 days worth of spending!
Highlights:  Shoe Sniff Loser handed Me another $3871 in a series of humiliating training emails over the course of a few days, paying as much as $250 in a single pay mail. Mmmmmmmm.   This Loser has been broken faster than I anticipated–I must be getting particularly dangerous at it!
A fairly new slave,  he-who-serves, has been on My mailing list a LONG time, but this week he caught FIRE!  He was baptized in new debt for $3070.   Any other week, he would have been top spender, but this week….Shoe Sniff Loser beat him out.   He has promised Me his bonus he is getting this week, so I am looking forward to that!   Especially nice, were large emails he paid while I was asleep.  it's nice to wake up to 600 or $700 in the Niteflirt account!
princess gigi, #3 on My all time list, clicked and paid and called and tributed and sat in chastity to the tune of $1002 this week!  Finally after about 2 1/2 months, I let her cum.   That will be it for 2013!  I know in a couple of days, she'll be craving more of Me and My feet. 🙂
wallet cunt and Dr X had better watch out, they have newcomers who are chasing their totals!
A slave who I remember participating on an online Money Slave Game I conducted in 2009, Mr Magoo was a contender for quite a ways through, an early leader.  He was quiet and I didn't hear much from him since then.  Until this week, and WOW, back with a vengeance, spending $594 this week, including a delicious $150 email from My addiction series.
Also, another new slave I think of as Ass Love Too, who spent $582.  Hooked!!
sissy marla, always the good girl, spent $467 on Me this week!
So did a long time paymail club slave that has a name that is code for "horniest" (yea, I figured it out, I'm good!)  ($467)
Dr X did materialize to play My new game (how weak it makes him) and to send birthday tributes.  He added $451 to his second place standing.
We have My Canadian pantyhose lover who turned into a click and pay zombie to the tune of $429 this week
Who else gets blog kudos?
My Guinea Money Pig, a long time slave who is #4 on My all time list.  He never goes totally insane, (I"m working on that), but over the years, he's managed to spend over $45,000, about $50-100 at a time, but about 4-5 times a week.  His spending this week was $345 (Pretty typical for him)  He is lucky? enough to be the subject of most of My addiction and mind control experiments, and he can assure you they are quite effective.  Also, he has the distinction for writing  125 feedbacks in one day on old pay mails he had bought over the last couple months.  That's a one day record!   (You can leave your feedback here)
A slave who comes and goes…hisexy, who spent nearly $400. For some reason I like to be brutal to this little bitch and don't send too many "warm up mails:"  like I ususally do.  He's gone again, but he'll be back.
Brian, who just cannot stay away! This week was about $280–little bitch deletes his account and just makes another one and starts over again. I have NO idea how much he has spent, because when you delete an account, I lose any easy way to tell what a slave spent, but I know its in the $1000s.
Redbird, whose $287 spending included a $150 birthday tribute, the largest spontaneous birthday tribute I got this week! Thank you Redbird!  Redbird has spent nearly $5000 on Me in the last 5 months!
$250 from foot sniffing slave (not to be confused with shoe sniffing slave!)  He just LOVES  My audios, and the entire $250 was for custom audios of Me laughing at him.
Loserbeast reappeared for $191. I don't think he ever fully recovered from the brutal 5 figure financial rape I did to him in August and Sept of last year, but he occasionally splurges for some Lauren fixes.
Also at $191, is an "good egg" that must obey that I acquired around the same time as Loserbeast.  I think its funny that when I added it up they had the same spending.  "egg" was always in the hulking beast's spending shadow.
Honorable Mentions:  Plum who spent $56 this week, but is always always buying small emails over the past months–and always leaving great feedback, and is approaching his $500 dollar all time spending mark.  Even the small spenders get noticed!
My  Philadelphia Ass Admirer, who spent $129 this week, but I want to mention him because he has spent almost $2500 on Me now since he began being mersmerized by My ass about a year ago.
No Nonsense young guy who Spent $134 he didn't have on Me this week., bringing his checking account down to $1.  Find another credit card!
$70 from a newer slave, "wave noise" ….I have high hopes, one of his paid mails was for $50 YUM.
$62 from nova, who is approaching the 3K mark in spending.  He liked the new pantyhose series 🙂
$62 from c—-eb who also like the pantyhose set, and is at about $1400 in total Lauren spending!
$54 from a chastity sissy I own, "j", under a cock control contract with Me…her payments included a $25 tribute designated as a birthday present 🙂  She's closing in on the $500 lifetime spending amount..what a good girl.
$64 from a pay mail clubslave that I mention because he is soooo loyal, buys almost all the paymail club emails I send, and his spending is small but regular and he's up to over $1200 in spending on Me in the last year.  He sent Me a birthday tribute too!
$78 from a "deathwish" slave who discovered playing games with Me is perilous.
$55 from "button boy" he might be able to figure his name out 🙂  He is closing in on $1500 spent. Good boy.
$53 from a regular bare foot loving pervert who should have his useless balls crushed.
Notable feedback.  Of course there was Guinea Money Pig slaves 125 feedback entries (for 250 points omg) which for sheer amount, no one came close.
Ones I enjoyed from various slaves and junkies included:
"WOW ! It is easy to belong to Lauren Rules: fun and addictive is the extreme. I love every minutes of the process she puts me through."
"Mistress is so dangerous one look at her legs and heels and I just melt inside. She has so much control over me, I will be going bankrupt for her"
"The feedback to leave piles up while you are getting used by Mistress Lauren. Must obey Mistress Lauren."
"I beg Mistress Lauren to rape my wallet. I have no need for money. Mistress Lauren knows exactly how to treat cash cows and I am proud to be one of them. I recommend Mistress Lauren for all pay pigs who are seeking a true financial dome to serve."
"Mistress has totally fucked me up. All I think about is how I want to go bankrupt for her. I want to live in poverty so she can have everything and laugh at me"
"Designer Fetish delivery at its best!"
"pushes your orgasms to a higher level so you can't replicate with any one or any thing."
"She can make you feel so amazing and yet disoriented"
"HAPPY BIRTHDAY MISTRESS!! Your talents at turning weak men like me into complete Lauren junkies is extraordinary. Resistance is futile. Your beauty and brilliant femdom mind make all resistance futile."
Thank you to ALL My slaves, sissies and junkies for making My birthday week (and month!) amazing!
Now that the new web pages are up (although still being tweaked),  My plans are to post a little more regularly.
I'm excited that the new pages are up, explaining a bit more about the kinds of ways I can control and fuck you over, whether it be through Financial Domination, Hypnosis, Cuckoldry, Feminization, Addiction Training or any other dangerous and delicious methods that you may be vulnerable to.
I plan to highlight any changes or additions to My web pages here in My blog and want it to be more dynamic. The new pages are a lot easier to change then the old ones, and I'm getting pretty good at this web stuff (Be very afraid)
I have a couple pantyhose/feet Pay To Views new this past week, remember you don't need to be a pantyhose or foot addict to enjoy them, just being a Lauren junkie is sufficient reason to buy them.
One slave that I"m going to call "nylon junkie" got blown away last night by My erotic words and photos of My perfect legs and feet that I selected to make him weak.  He got very weak.  Nearly $630 of weak actually.   Early on, he begged Me for a blog entry and I said.  Mister, you have to EARN a fucking blog entry.  So he did.
He ended it with a little phone call to beg for permission to cum.  Since he had done so well, I allowed it.  Denying a slave permission to cum is sometimes more powerful, but an occasional reward can be a useful training tool as well.  If you get to cum, it's a training tool. If you are denied, it's a training tool–both modes can be potent devices in making you even more addicted to Me.
Now for a heads up.  My birthday is coming up in less than a month, on November 9th.  I will be making My list in the next few days.
I am going to make it so that buying Me a present is going to give you a needy throbbing cock.
More on that soon.
Well tPay just couldn't stay away…..seeing his name in My blog just got him so excited, that do you know what he did?
He opened a new credit card and it burned a hole in his pocket…
I got an email early in the day, and by early evening, he was burning through email after email…
I had boys begging for attention that had to wait, because tPay was buying paymails faster than I could send them…
in a dizzying, heady ride, he spent over $2500 in slightly more than an hour!  Hawt!
So far, in only about four weeks, tPay has spent about $14,000.
Holy damaging finances!
Mmmmmm  I have more in mind for tPay….
and you to can have a little danger with Me…
I released two new photo sets today….each one a set of three  and YES, there is always more available just ask..
If you are not a Niteflirt member, it will prompt you to log in, just sign up for an account and buy the damm pay mails! lurker!
As usual, I have been busy with a myriad of projects and of course with My slaves.  I'm still working on My new web pages….I haven't had as much time to work on it as I thought I would, but progress *is* being made. I want it to be awesome when I release it, and refuse to compromise on this.
I will be here all week long, until Saturday, when I am going on vacation for a week, camping and hiking in the Finger Lake Region of New York, and a few days in a luxury hotel overlooking Niagara Falls. (Somehow I have missed going there before)
So get your Lauren fix in the next three days, or you will have to wait a whole week.
That's what the slave I will call "t-Pay" did.    t-Pay has served Me before to the tune of several thousand dollars.  And then do you know what he did? (silly creature)  He deleted his Niteflirt account, thinking that he could escape Me.   It wasn't long before he paid down his credit cards and this time I am fucking him over even more brutally.  In the last 5 days, he has spent a few dollars short of $6000 trying to please Me.   And truth is, I am pleased by $6000.  And I want more, and more and he's trying to figure out how to hide it from his wife.  I , of course, don't give a fuck about that–in fact, I suggested to him that he procure her credit cards and spend more on Me……and I think he's going to do that (YUM)   Non-consensual wallet rape.  Of course, I don't hold out much hope for his marriage if he does that, but who gives a fuck?
Last week t-pay lost control on THIS series:  (which I followed up with a little one-on-one wallet fucking.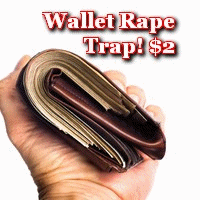 And this week, it was My newer captioned Humiliation series that did him in. Try it if you haven't yet
Also, I want to write about a long term slave, Gigi, that I have never written about before.  In fact, I am not going to mention this blog entry to "her" and see if she notices.   Gigi came to me as a boy slave I called "puppy"   with a hard core foot and pantyhose fetish.   After a couple of years of taking that pantyhose fetish and turning him into a devoted submissive who couldn't get hard without Me, I took a new turn and began feminizing her with a new game–and a new name,  Gigi. (GG is short for Good girl!).   Well I have been working on turning gigi into a premature ejaculator, to make her useless to other women.   I used cock clit control techniques, edge play, long term orgasm denial (chastity play) and her pantyhose/foot fetish to make it so that when I *do* allow her to touch her "clitty" it cums at once, making it useless for actual sex.  (It is so small, it wasn't much good anyway)
So that's what is new in My world.  🙂 And why I have been soooo busy
I have been busy working on My new webpage, to replace what used to be at Laurenrules.com . Right now its just a holder page, so don't get too excited, but I have lots of stuff that will go on it, and hoping to have it up by July 1st or even sooner.  This blog is not going anywhere, and will be linked into that page when the time comes.
There will be several pages dedicated to Financial Domination of course!
There will be a page on EXTREME Financial Domination, talking about the psychology of it, etc etc.  I've also going to have a page on how you broke and poor money slave wannabes can serve Me–
Here is an example.
Broke and poor money slaves can promote Me and help Me find more money slaves!    Got a twitter?  Post this in it :

Mistress Lauren is the best and most ruthless Mistress on Niteflirt.  Check her out! http://www.niteflirt.com/phonesex/homepage?crid=sl&user_id=7265582&pid=7265582
Post it every day for best results. Feel free to throb it all over the web, not just twitter *giggles* (but do not spam with it in emails, I have a few standards and spamming is not My style nor effective)
Of course, ALL slaves can do this, not just the poor ones.
Stay tuned for more teases in My new pages:  I am really excited about how it is all turning out!  If you have any fetishes you would like Me to cover, be sure you comment.  Other fetishes I am already developing pages for include hypnosis, feminization, feet, cock control, small penis humiliation,  and forced bi/gay.   I am excited about it and hope you are too.
Now just in case I'm not busy enough, I am taking a PhotoShop online course in My spare time because  I am doing all My own graphics and want to be a little better.
In other news, check out My new Cuckolding listing.  There is a Pay to View in it, called Cuckold Hypnosis, (Part One) It's hot for ANY  of you guys, a slideshow you should buy if you haven't already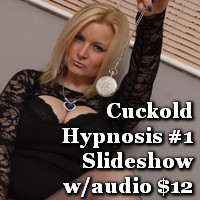 and speaking of New Pay To Views,
I released some today from My awesome new set "Pearls"
Go buy them, they are magnificent!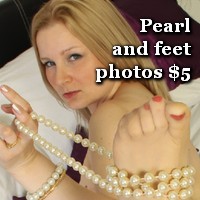 I've really been meaning to blog more often, but the truth is that lately, almost the moment I sign on I am bombarded with emails and calls from My junkies, all needing to spend on Me for their fix.
It's been sooo profitable and wonderful, all of those marvelous wallet fucks have left Me in such a state of almost constant arousal!  Some rapes deserve a little extra mention.

Of note is a Loser I am thinking of as wallet bimbo..he really started of a bit pesky with email after email, which naturally I began charging for.  This is a loser who just can't stay away.  Each time he reappears with a new handle, but his "voice" is distinctive in his emails, and before you know it, he's paying cash for empty emails that I tell him are  a tax on a surcharge surcharge email, for sending me a two word email. This all sounds silly, but in the last week or so, I've milked him for about $950 bucks 🙂
And we have worm,  a pathetic loser who is getting addicted to the way big fat pay mails make him feel.  To that I say Yay!   A rough calculation shows he has spent about $350 on me this week
The iFool made an appearance briefly. I fucked him for $200 really really fast and he fled in terror.  He will be back. Weak willed submissive fools always return.
Oh, and I know how much some of you love reading slave letters, so I thought I would share this one from addicted n
Mistress Lauren,
I have been listening to your slideshow as directed.
I keep thinking of your words. I left feedback. As mentioned, I have no interest in any other flirts on NF. They really have no significance to me, so some conditioning is definitely working. I only look on NF hoping for emails from you Mistress.
I try not to worry Mistress as you say and want to be a good boy, so keep repeating what you tell me to say in the slideshow. I had to get money out of my savings for the last cc bill, so it was scary and hurt but it made my cock hard.
The secret parts of my mind are the property of Mistress Lauren. That means you can know anything and everything you want, because it is yours? It makes my cock hard to think of this.
All that I am is yours. But wont I be broken? It is scary. Yet I hear you say not to worry in my mind, and it makes me feel weak and hard.
I loved your previous POV pictures 'addiction'. Do you have more mistress? Like your previous POV set 'enrapture' that I found so weakening. I just want to worhip looking at the crease in your panties…..
(name changed for privacy)
Yes addicted n, you may be broken, and it may be scary, but it will be the biggest rush of your life..
Now addicted n referred to a recording..This is something I have not done previously, a VERY long recording. It's some 31 minutes, filled with multiple tracks and hypnotic audio. Your life will never be the same.
you too can have your mind warped by it..buy it now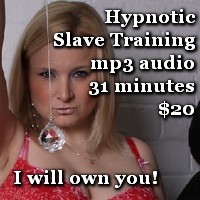 And I am sooo excited because I splurged with your cash and got a custom fitted red latex dress, and of course I did a photo shoot in it. See the photos here, you'll probably lose control and beg for more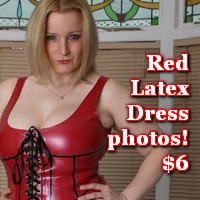 and all of you foot junkies have been begging for more PTVs, so have no fear (or perhaps you should), here is a series of some of My best foot shots ever!
Begin here
So click and pay junkies!  Maybe you'll get your name in My blog next

Wow, its been too long since I've blogged!  I was gone for part of March, on a hiking trip in Utah.   I had planned to update My blog and answer emails, but the resort I was staying at was blocking both sites, I guess the resort was owned by some Mormons who didn't think porn should be viewed on their Wi-Fi.  Oops.  If only they knew how I got the money to pay them!   No matter, I got a good break from the computer, enjoyed the delicious outdoor air and got plenty of exercise.  And days went by without Me even glancing at the computer, it was a well needed respite.
Since I have come back, I've been busy with all you boys and sissies who were missing Me.   Of note was a nice Friday night rape of the iFool.  (His first name begins with "i" and I know he keeps refreshing My blog to look for this)  The funny thing is that he is sooo angry at spending over $900 on Me Friday, that he thinks I'm the most evil Woman that ever lived.   I might be, but just between you and Me, I actually enjoy his rants at how I've destroyed him.  It appeals to My inner sadist.   I'm tempted to put the iFool's real name and his girlfriends name and email up here, just to thumb My nose at him, but the loser would probably cream his panties over it.  So iFool,, I'm waiting to hear from you again.  I think you need another 1K lesson and both you and I know that the hard on it gives you is unlike anything else!
So in other news, I've released a few new PTVs…be sure you see them!
This is a killer photo set from a recent shoot, I LOVE these pantyhose…(more available in My private collection–as always–just ask)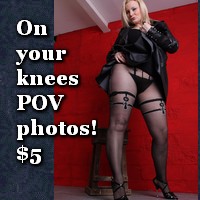 Before I went on vacation I released this killer series….it begins with a slideshow, with one of My audios FILLED with subliminal suggestions to take control of you.  The first slideshow is only $8, that's a bargain for you. (or is it?)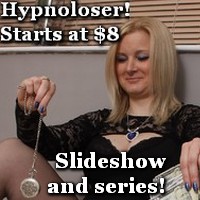 And for the foot lovers among you, a nice little photo set.   And be aware, I have an extremely large collection of foot photos….stilettos, mules, barefeet, stocking feet, pantyhose, …be afraid but be  brave and ask!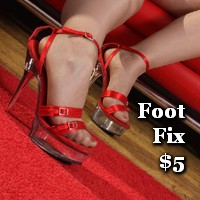 Survival Kit for Lauren Junkies!
I'm going on vacation for ten days on a western adventure to the Rockies!
But don't worry, I left you LOTS of survival goodies. I know you junkies are addicted to Me and can't survive without your Lauren fix
So first I want to introduce a new set. Sheer. It's seductive and will satisfy your addict needs
I also want to announce that I have revamped an old series…PPV Mindfuck. It is being offered for 50% off during My vacation!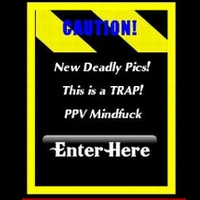 Also I want to present another reworked older game, that actually had stopped working for a while. Well I fixed it, and its fabulous again, and for those that have never seen it, it is wonderful.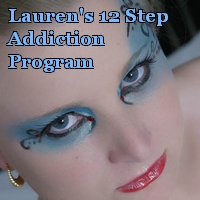 Best of ALL……
My Secret Gallery! This has a full sized sample of around 140 photos, one from each set I have done. (Yes, around 140!). For only $25 dollars, (One time fee, not a recurring cost!) you can access this page and have access to it Forever and it will be updated with new photo sets …one full sized sample from each set. So bookmark it! And I'll be putting other goodies on it, like special photo sets you can only buy through that page. It's kind of a like a permanant membership. Buy it here!