Category —
mindfuck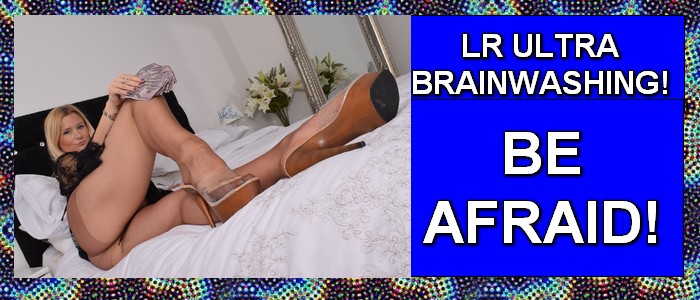 LR Ultra stands for Lauren Rules Ultra and is reminiscent of military-type mind control operations, but this is MY technique, building on what My research and experience have taught Me about how to leverage men's vulnerabilities into tools for turning them into My mindless pay puppets.
First, you should understand that this is a LONG TERM process, but the initial hooks can happen very quickly, immobilizing My prey in helpless rapture as I begin applying the techniques that will make him serve Me.
Over the next week and months, there will be many pay-to-views, blog entries, and opportunities for you to experience the depths of obsession and addiction to Me and My ways. My aim is to make you part of MY tribe forever.
This initial blog entry will tell you the story of Margaret Singer (not to be confused with Margaret Sanger, the founder of Planned Parenthood) Ms. Singer was a prominent psychologist who was renowned for her research and writings on how cults brainwash people. She was an expert in the trial of Patty Hearst for the defense. (Although her testimony was not shared with the jury) Entities as diverse as the US Government and the Church of Scientology worked to discredit her theories. (Think about WHY that might be!)
This blog entry will discuss how I will be applying Ms. Singer's "Six Conditions necessary for Brainwashing" to your training.
I'm going to start with the ONE theory of her six conditions that I don't completely agree with, although I do partially employ it.
1. "Keep the person unaware of what is going on and how she or he is being changed a step at a time."
I have found that the opposite is true. Informing My targets that this is dangerous, that they will be changed, that they will end up being obsessed by Me seems to be like baiting a bear trap with honey.
Also, the act of giving consent is powerful; it becomes a powerful tool for gaslighting you later. "This is what you wanted, right?"
you wanted this, here it is
It's SOOO erotic to finally be the slave you have always needed to be.
To have the powerful MIstress you have always craved.
I offer that with My transparency.
and the slave responds.
Now, at TIMES, at moments of hesitancy, I will say, oh this isn't real, this little pay to view won't matter, what's one more? (I'm sure MANY of you can recall this)
That's often enough to kick the rest of the cycle back in.
But don't worry, this is all just a marketing ploy right?
You can't get addicted right?
oh and sometimes, it's hotter to explain the details AFTER I have done something to someone 🙂
So maybe she's partially right, when you are brainwashed, in a trance, you don't know what's going on and I can manipulate you more easily.
So, basically, I use this tenant as an opportunity to gaslight you. (Another powerful technique not part of Singer's theory)
Her other conditions include:

2. "control of the environment"
My goal is to make it so that when you need to cum, you approach Me to pay, ready to call or click and pay
I become your sex life
I become the reason you work
your environment becomes Lauren
training turns you on! (training turns Me on)
What you can do to help!
Put a photo on your phone/computer background that reminds you of Me
it can be an actual photo of Me, or it can be something more subtle.
The color red for example or whatever reminds YOU of Me.
It comes time for Me to present the first (but not last) Pay To View with LR Ultra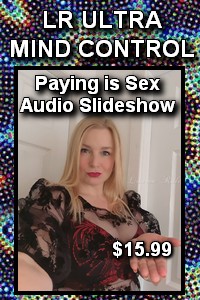 3. A sense of powerlessness, fear and dependency
That first time youc can't buy what you want, when you can't go out to dinner with someone because you have no cash, when you decide to take your name off dating profiles because you are just a loesr.
When your cock won't get hard unless you pay Me.
That makes you powerless
It also makes you crave My power, you have none, and nature abhors a vacuum, so you slaves all flock to Me!
you become addicted, obsessed.
I want you afraid. Be afraid. I am dangerous, I destroy men, I bankrupt them and ravage their relationships.
Here's the funny thing. It makes you hard to think about this!
I want you isolated
It is a useful tool, I become your social life. (pandemic has been working in My favor here, I take advantage of all circumstances).
I take money, that gives you less money to spend going out.
this is why I home wreck pigs if possible, your wife/girlfriend is only a distraction from Me!
As a result of My research, in the future, I WILL be offering more homewrecking assignments, pay-to-views, etc.
4. A system of rewards and punishments to inhibit behavoir that reflects prior social identity
When you pay Me you are rewarded with attention, or photos or videos and big rewards lead to orgasms
you don't get anything like with from other relationships, it is powerful and it is unique. My training enhances your pleasure
As the world opens from COVID, you won't want to go, out, you want to stroke your cock over Me.
you can't even talk about this with your friends, no one will understand it but Me and others in the FinDomme community
But don't worry, as your prior life disappears, it is replaced with you being part of MY tribe.
Many of My existing PTVs will work to fill the hole losing yourself created, but don't worry there will be more new fresh ones too.
Feeling empty and can't wait? Look at My store.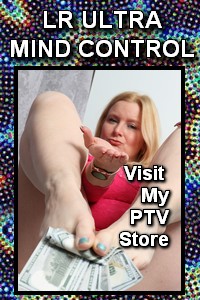 5. Manipulate a system of rewards, punishments, and experiences in order to promote learning the group's ideology or belief system and group-approved behaviors.
This is pretty self explanatory.
Imagine if you will: AGooning session with Lauren
you may only stroke when I say, you may not cum until the end
each time it gets a little longer and has indoctrination in it
it ends with the most powerful orgasm ever
Imagine the power of the orgasm, volcano explosive, etc
That is the type of hypnotic suggestion that powerfully help integrate you into My cult.
when you do not pay Me, I withdraw My attention, I ignore you, you do not get a magnificent Lauren orgasm
I use mantras to train you in correct thinking,
I have techniques that make you feel like you belong!
Paypig milestones, blog mentions, you belong!
Do you want to belong? Be part of My tribe? I think you do.
6 Put forth a closed system of logic and an authoritarian structure that permits no feedback and refuses to be modified except by leadership approval or executive order.
Well, it is a closed system. There are pigs and there is Me. There is no other hierarchy, but Me. Feedback that doesn't advance My cause, is summarily dismissed. However, sometimes I take your ideas and use them to enhance My training program.
Closed logic system for orgasm enjoyment
This mantra explains an example
I like a hard cock
when I pay Lauren I get a hard cock
Now it's time to read about the PIGS that are either part of My tribe already, or on their way.
To get a blog mention, all that is needed is to pay Me $100 before the next entry.
Legendary PIGS have spent more than $2K since the last entry
Extreme PIGS have spent more than $1K
Huge Paypigs have spent more than $500
Paypigs more than $300
Fuckover Report
Attention: I have updated the Top 25 paypigs again, see it here!
So many of you were excited about the introduction of LR Ultra Brainwashing program you began Foreplay Spending!
Legendary Paypig Alert! Dr X is back on the top of the list again, this time with many many beautiful sessions and much PTV and Amazon spending. There is a reason he's one of the top PIGS in My tribe. He spent $2444 on Niteflirt and another $946 on Amazon for a total of $3390. I love sessioning with this guy!
Extreme Paypig Alert! My good boy "j the junkie" felt DEEP into addiction and I LOVE IT! Even I was surprised to add up his spending which included $1825 on Niteflirt and another $21 on Amazon. WOW!
Extreme Paypig Alert! On THREE different accounts, boomer tried and failed to quit Me. He spent a total of $1190, and I predict more extreme mentions in the future
Extreme Paypig Alert! I don't believe helpless dennis ever had an extreme alert before, but he hit it this time, as his addiction to Me just gets more and more intense! He spent $1026!
Extreme Paypig Alert! Back for more huge tributes was "steve q fucked" I have GOALZ for this pig, and he better get ready! He spent $1258 since the last fuckover report
Extreme Paypig Alert! My very good girl buffy surrendered again and again to paysex with Me. She went on vacation, her girlfriend TRIED to keep this sissy away. I've decided this sissy must get homewrecked, his girlfriend can't have sex with her (clitty no worky) and just wants the sissy for $$$$. Enough! I get the $$, not the cow. This sissy is My only $200K spender, and I plan to get her to be My first 1/4 million slave!
I was so happy to hear from sissy marla, she's one of My 100K slaves. She spent $264 this time around.
Paypig Alert! New Slave! Finding out about My danger was orion, not new to FinDomme, but new to Me. And so quickly addicted he's tried deleting his account for escape. (So many of you can tell Me that is a futile move-see boomer above) He spent $430
Back with another raise the rate session, was My raise the rate puppet, who spent $275 in a helpless stroke session
Paypig Alert! New Slave! A good boy I'm going to call, "enthusiast" did a lot of clicking and paying discovering My dangers! He spent $357
Spending $165 despite trying trying trying to stay away was caged yankee
Paypig Alert! My good boy, nylonslave kept coming around and it added up to $343! Nice!
My special good boy came back for more therapy sessions with Dr Lauren and spent $185
New Slave! Another new slave, oblivion also clicked and paid and then fled, deleting his account. Still around long boys, it's more fun! He spent $195
Lauren's footlicker spent $156 on Niteflirt and another $31 on Amazon to please Me.
Huge Paypig Alert! Back with a surprise BANG was deep kiss. He barely got a blog mention a long time ago, but THIS time lost control and spent $895
My good girl sissy j spent $211 this time around. So fun to play with her!
Huge Paypig Alert! Pig can't stay away, this 100K Plus lifetime spender spent $508 on Me. I wonder how long it will take him to hit 200K?
My good boy from the capitol area, who has a blog name that is lost to account deletion spent $102 on a return phone call with Me.
Huge Paypig Alert! pigbait kept coming around and this time barely got a paypig alert, spending pennies over $300
My good shopping slave paulito spent $133. He is sooo fun to talk to!
My ass bitch spent $185, I think he should spend more next time!
Huge Paypig Alert! My "niteflirt client" showed up several times and ended up chatting and tributing over $414!
My swedish dog stopped by to spend $105
Paypig Alert! My good boy irish dope scrimped and saved to spend $420 on his Mistress. What a VERY good boy!
Good boy shiny iz tried a chat session with Me and spend $175
My quiet gentleman spent $190 on Me this time around, but MORE IMPORTANTLY, I just noticed that he surpassed the $15k Lifetime level! (Hey quiet, remind Me to update it on Paypig Milestones)
My sissy cocksucker stopped by a couple of times for fun hypno chat sessions and spent $130
Huge Paypig Alert! My very good girl bami and I hung out in the hypno cabin and she spent a few pennies over $500 to get her Huge alert!
Good boy surprised came by for a hot Pay to view session and spent $217
New Slave! "wee good boy" spent $104 getting to know Me!
Paypig Alert! My sweet guy, scout came along and we had a couple bang up sessions and he spent $435 total. YUM.
Good sissy caged forever showed up for a really fun $126 session!
Huge Paypig Alert! Good boy knickers couldn't stop clicking and paying! He spent $775! Mmmmm. Nice to see him falling deeper under My power.
Slave more please spent $132 on My ass photos recently!
reggie was back and spent $285 before deleting his account again.
redbird has been around a lot lately, and spent $127 on pay to views and tributes.
candyballs spent $141, actively trying to avoid, and actively failing.
New Slave! I'm gonna call him, "surry" he spent $135
FinDommes, intimacy and sadism
I am often nice to My slaves. I give them attention, photos, maybe even special treats. I get to know them, what makes them tick sexually, and their everyday worries. Sometimes I even worry about their health/wellbeing (sometimes!) Deserving slaves get this special treatment. I have gotten to know many of them pretty darn intimately, and many know things about Me that the general public does not. Not every slave requires this, but the ones that do end up being really loyal.
How does this fit into a scenario of FinDomme/slave?  Am I less sadistic?  Or am I differently sadistic?
I can guarantee you that there is ALWAYS a plan, and it will always FIT into what I want. I enjoy the freedom to be mean and abusive, but sometimes I enjoy the freedom to be sweet and nice. That's the point. It's MY choice, not yours.
And this uncertainity will make you even more addicted to Me. I have My ways of creating an addiction for what I do. And I have a way of making you need Me sexually.  And I have no compulsion against exploiting that!  This is what I do.
When I have you wrapped around My finger, I can push things further. You'll spend more, endure more, and crave more. Your logical mind tells you that this isn't good for you, and I won't even argue with you but I will twist it so that you can't possibly do without.  You will try to break away, but your cock will flag. I trained it to need abuse and I trained you to love Me.
Is Lauren an abuser?
I am everything bad you hear about abusers, with the gaslighting, the Stockhold Syndrome and the manipulations.
Be afraid. But don't be afraid.
It can't happen to you, right?  Oh, are you sure?  Find out.
I am dangerous, and I am easy and fun to talk with.
There is not a false word in this post. (or is there? You can't be sure)  You will come to love Me, fear Me and hate Me all at the same time. And you won't ever be the same!
Vacation News!
Yes, it's true I'm going on vacation again! I'll be gone from Wednesday 8/21 to Tuesday 8/27.  I will probably not be around Tuesday evening 8/20 because I have an early flight on Wednesday. My destination?  Denver. I'm going to be tooling around Colorado with a girlfriend of Mine, partying, hiking and having a great time!  The boyfriend can't get the time off from work, so I found someone else to go with Me. Oh and you pigs paid for it all (or will pay for it all!) not just for Me, but for her too!
So, find Me while you can for your exploitation pleasure!
Recent Pay to Views
(Do you have them yet?)
The spending report is now the FUCKOVER REPORT!
I think that's a better name, don't you?
Let's start with this good boy!
Legendary Paypig Alert!  My sweet good boy, sunshine, is completely addicted, and I know you're going to be seeing his name in My blog more often. He is pleasant and loves surprising Me with tributes and gifts! He spent $2,752 since the last blog entry!  WOW!
Back again was hypnowallet.  He couldn't stay away, and ended up spending $147 on pleasing Me. What a good boy!
Paypig Alert!  I tricked Oinkloser into another raise the rate phone call session, sending him a free minute to call Me back *to be NICE!* and of course, each time I had jacked up the rate a little more. Me being nice cost him $378 haha.
My breast-addicted slave, helpess dennis, couldn't stay away. He says he can't even get hard anymore without calling Me. He called a few times and send a delicious $100 tribute one evening. He spend a total of $233, what a good boy!
Paypig Alert!  My weak slave, PIG has been trying to spend less, and he somewhat suceeded. He ONLY spent $345 this time around! It's usually more!  Soon enough I will be reporting 4 digit spending on the report!
Falling hard the past couple of weeks has been j the junkie, who spent $238 on chat and phone calls mostly and just can't stay away. Oh and he hit the lifetime $2K level of spending as well!
Extreme Paypig Alert!  Clicking and paying in a drunken sissy fugue was bambi! The only way I like to use this little bitch is HARD! She spent $1,280 since last fuckover report
Good boy cucky phil spent $158 with Me the past couple of weeks!
It was sooo good to use wallet rape toy, this time for $151. That loser is still recovering from the bankruptcy I dealt to him!
Paypig Alert! Back for another fun session was wallet cunt! I love having him back to spend and spend! He spent $398 in a chat and tribute session! Let's do that again soon cunt!
My pantyhose junkie was back with a couple long phone calls. He LOVES wearing those pantyhose, and I don't make it any better for him! He spent $179.
My sweet little shopping boi called Me and we had fun in chat. What a delight! $136 was spent!
Huge Paypig Alert!   Sinking more deeply into his addiction was boomer!  I was surprised by him again and again as he would do click and pay sprees while I was mostly not around. That is ALWAYS nice to log onto. He spent $857 since the last fuckover report! Wow!
Back again, weak little jeffnomore spent $198 dollars in Me hypnotizing him to go and sin!
Another one not able to stay away was pit-lover, who spent  $286 since last update!
Huge Paypig Alert!   My good boy egghead couldn't stop surrendering and obeying Me. "Just one more" made him spend $521.  YUM!
paybitch terry managed a mention with $102 of spending
Back and losing his mind over My black leggings (like so many others) was the Dane, spending $124 in a fun session.
Paypig Alert!  I've been having a little trouble connecting with irish dope, due to our schedules not messing well lately, but I did manage to take him for $280 since the last fuckover report!
My boy wayne, is really in love with My thick ass,and paid Me $135 in fun chat and tribute sessions!
My elegant foot lover and I had fun with chat and photos too! He spent $158.
Huge Paypig Alert! Back and spending again is My favorite FBI agent. This time around he spent $363. I love that!
Another squeaking in for a mention, with $100 of spending was My titpig ATM :). He's do for a extreme drain soon!
Also surprised squeaked in for his mention with $109 of spending!
Huge Paypig Alert!  We finish up tonight with princess gigi/fagmuffin.  Her girlfriend is TRYING to keep this sissy away from Me, but the little bitch still managed to spend $605 on Me despite her drama hussy girlfriend's lame attempts.  I know who really has gigi's attention!
FinDomme Fantasy
I wrote a few years ago and never used, so I present it for your Paypig enjoyment! I know you guys wonder what We Findommes might thinking about. This is a conversation I imagine with My piggies.
Fear and Arousal
So , loser boy.  You can't stay away from me, can you? You try, and maybe you manage to do it for a day or two, but then you always come back to me.  Every time.  And you keep coming back even though you know the kind of woman I am.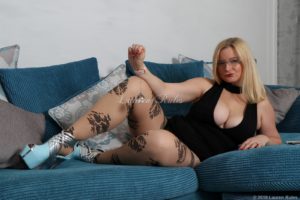 You've read in my blog about the financial ruin I've inflicted on other weak boys like you.  Boys who were addicted to serving me and to pleasing me, just like you've become.  And you keep returning to read those blog entries over and over again, wondering what it would be like if I did the same thing to you.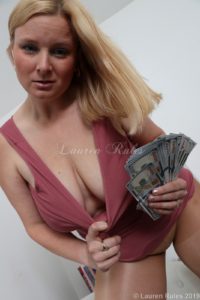 As my blog makes clear, I am a "financial domination sadist".  Well, not just "a" financial domination sadist.  I am without question THE pre-eminent financial dominatrix.  Which means, of course, that I take great pleasure in the pain that my slaves feel when I have forced them to sacrifice their own financial well being in order to try to satisfy my uncompromisingly and unapologetically greedy financial demands.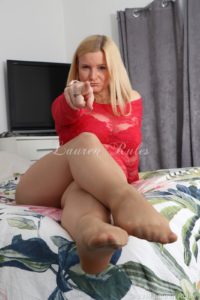 That frightens you, doesn't it?  But it also fascinates you.  Excites you.  You are like a weak and susceptible submissive loser male moth, irresistibly attracted to the bright and intense flame of my beauty and my erotic power and my femdom financial sadist personality.
Look at me boy!  Gaze at my beauty.  There is no feeling in all the world like what you are feeling right now.   I know that.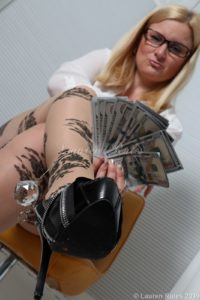 As you gaze, you feel aroused.  Of course.  But that's not all.  You are also feeling an intense desire to serve me and to submit to me.  You want to do whatever you can to please me and to know that you've been a good boy for me.  And you know the kind of service I expect from you.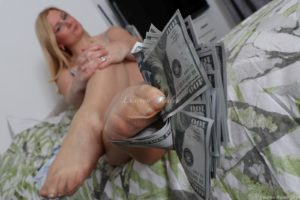 Simply put, I expect you to serve me by giving me your money. I DESERVE to have your money.  I DESERVE to live a life of luxury.  I DESERVE to be wealthy and to have everything I desire.  We BOTH know that that is true.
And you?  You deserve to have nothing.  Nothing, that is, except for the exquisite sense of pleasure and fulfillment that you feel when you submit to me and give to me.  You crave that feeling.  You NEED that feeling.  And the more that you give, the better that feeling will be!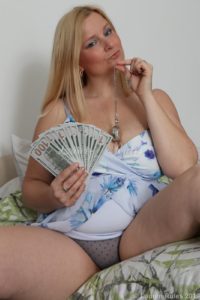 Remember, boy.  It is simply unacceptable for you to have money that you haven't told me about and that you haven't made available for me to take from you.  And it makes no sense for you to do that.
If I don't take the money from you, what would you do with it?  Spend it on yourself??  How ridiculous!  What a waste!!  There could not possibly be a better use for the money that you earn than for it to end up in my account!
In fact, when you work hard to earn money, you shouldn't even think of it as yours.   You should think of it as MINE!!  You want me to have it.  And I want you to give it to me.
And that is what you will do!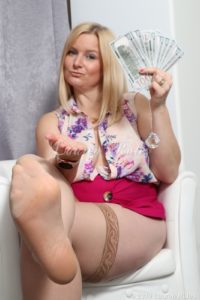 Remember, boy.  It is your fate to be wallet raped by me.  Not once.  Not twice.  But again and again and again.  Whenever you have any money or financial assets at all, you will contact me to beg to be wallet raped, to beg to be financially drained.  And if I choose to oblige you, you will consider it a privilege and you will feel GRATITUDE for my generosity!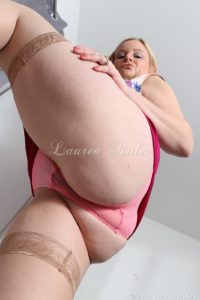 Yes, my boy.  That is your inescapable fate.   You will spend your days laboring hard to earn as much as you possibly can, and whenever you have saved a reasonable amount, you will contact me and together we will transfer it all from your account to mine.  And whenever we do that, it will make us both feel oh so good.  Because that's just the way it is with weak submissive boys like you, and it is just the way it will always be with a powerful and beautiful femdom financial sadist like me.
Now, let's talk about some of My pigs. Today I want to highlight a long time paypig that I call, simply, PIG.  PIG has served Me for nearly 12 years now! He returns again and again, never spending HUGE amounts others, but spending nearly every day. Usually at least $100, but on occasion $200-$300.  It's regularly is what has made it add up.  This week PIG passed the 100K LIFETIME spending threshhold.  PIG is often the victim I first test out new techniques. His responses have enabled me to levarage more than $2.5 million of spending from you losers over My career. I will use those techniques and new ones I am constantly experimenting with to wrest more millions from My minions.   Since the last spending report he spent $824, tipping him over the threshold. So erotic!
In other spending, let's start with hypnowallet, who spent $160. I think I've just about destroyed his finances, but he keeps managing to find more! That's the kind of service I am talking about!  Lifetime, he's spent $11,800 plus!
Paypig Alert! My greek virgin kept returning again and again to tribute Me in chat, and he made a nice phone call. He's a loser whose only sexual pleasure is in being used and exploited by Me! How arousing! He spent $442.
Calling Me several times was helpless dennis, who informed Me that My brainwashing him has resulted in him being unable to cum unless he's paying Me! So funny!  He spent $174 since last post.
Paypig Alert!  After several months of trying to break his addiction to Me, asslover cuck phil realized the futility of such an action, realized I was hotter than his wife and spent $424 pleasing Me! Welcome back My cuck!
Extreme Paypig Alert!  My slave sunshine is so quickly turning into one of My favorites, his sunny pleasant personality and need to please are so refreshing!  He gives quickly and freely and loves to spoil Me. My good boy sunshine spent $2530 on Niteflirt and another $1700 (I think-it may have been more) on gift cards and Amazon spending, totaling $4230 if I calculated the gift cards correctly WOW! One gift was a $500 Amazon card that I used to buy a new computer. (Which I still have to set up, planning that tomorrow) I look forward to seeing his name pop up in My chat almost every day!
Huge Paypig Alert! My good girl titcunt has been like a zombie Miss piggy, spending like crazy! She passed the lifetime amount of $5k and this time around spent close to $500 on Niteflirt and another $110 on a new pair of running shoes for Me! What a good girl!
Extreme Paypig Alert!  My shopping bitch has been quite responsive to My demands the last month or so!  He paid just over $605 in cash and another $678 on Amazon and gift cards!  That's the kind of service I LOVE from a shopping slave. Just wait and see how intense it's gonna get!
My pit lover got a mention with $105 of spending on mostly captioned photos!
Extreme Paypig Alert! I really got under princess gigi/AKA fagmuffin's skin with the newest videos. She couldn't stop calling, couldn't stay away, couldn't stop sending Me tributes.  She ended up spending $1402 since last post, much of it while she was on vacation and hiding from her overbearing girlfriend, drama hussy.  It's never gonna get better. She is My #1 spending on Niteflirt, and her lifetime has reached $190,500!  It won't be long before she hits the $200K mark!  She may end up as My first quarter million spender! What a worthy goal!
Huge Paypig Alert!  I did manage to get $393 out of steve q fucked.  I have to say though that this pig is due for an extreme session! It's been far too long!  His lifetime is really close to 10K.
My good boy who I spend stolen moments with spent $160 on Me, mostly in a couple fun phone calls, plotting ways ot make Me even richer!
Extreme Paypig Alert!  Back in an evening of excessive wallet rape was tPay.  tPay pops up every now and again and then deletes his account after the damage is done.  This evening he spent $1337.  Mmmmm makes me wet to get paid like that! Welcome back tPay and see you soon! I see his account is still there for now, so perhaps another cashrape will happen soon!
After a hiatus, cumstain made an appearance for $175 worth of spending!
Huge Paypig Alert!  It's so nice to have walletcunt back again. This time we had a great chat/tribute session and he spent $917! He loves wallet rape!
My helpess day drove by tributed Me enough to amount to $115 since the last post!
Paypig Alert!  My financial gelding also spent a lot of money in chat and tribute! No one can lead you into fuckover in chat better than Me!  He it spent $348
Paypig Alert!  My good boy, Irish dope found his way back to Me again, also to chat and tribute. He spent $247!  I know this is cash he doesn't really have, so that makes it even MORE erotic for Me!
My sissy cock sucker was back, tranced to pay and pay, with no memory of it!  He spent $214
Huge Paypig Alert!  My good boy, titpay ATM showed up in ATM machine mode and I withdrew $433 from him. What a good loser ATM, huh? So entralled by My tits!
My boy wayne, was blown away by the photos I had of My ass in sheer pantyhose. He likes thick asses like Mine, and he can't stop paying!  This time around it was $203!
Huge Paypig Alert!  New Slave to blog!  A guy who has been around, suddenly went crazy spending, earning his first blog in an impressive way! I'm calling him boomer, he spent $333 and he's really close to lifetime $1K spending! (about $25) I look forward to lots of blog mentions for boomer!
Back for more photos of Me in black leggings was "more please"  I took $167 from him this time
Huge Paypig Alert! New slave! A new slave to Me found out how dangerous I was, losing himself in click and pay and also My goody bags.  I'm calling him ninja, and on his first few days serving Me, spent $348! Well done ninja! Keep that up!
Back spending more money on Me was egghead, his spendings totaled $218! All in the past few days
New Slave!  Also new to Me is a slave I'm going to call "cartman" He spent $112 since joining us last week!
slave jb was back, losing himself in click and pay heaven for $167.  YUM.
Huge Paypig Alert!  Back for even MORE fuckover fun was noddy! I calculated up his spending since the last mention, and it totaled.  *drumroll please*  $666.  You can't make this shit up! Creepy!  I see more fuckovers in his near future!
Squeaking his way into a mention this time around was pay drone, for $105
Paypig Alert!  A drive by paypig, who made and deleted his account very fast, but not before spending $345. I'm gonna call him John Doe, and I think he will recognize himself there 🙂 Do it again doe-boy
and newer slave candyballs was here and spent another $135 before deleting his account. (Why bother, when we both know you'll be back!)
Paypig Alert!  and newer slave emptyhead was bag, spending $346 in a delicious game of click and pay!
Huge Paypig Alert!  Always serving Me well is Dr X.  He spoiled Me this time around with $432 on Niteflirt and $566 on Amazon, including a new suitcase for My Denver trip in August upcoming!  He takes such good care of Me!
My good boy surprised spent $240.  I like this boy, he's so nice and polite and so complimentary. He and sunshine remind me of each other.
Extreme Paypig Alert! There were a LOT of Extreme paypigs this month.  Another was an old face who came back to Me, this time with a new persona, we will call "bambi"  Bambi spent $1,637 this week on Me, and it would have been more I think, but we kept missing each other. (bambi and I are on opposite coasts and I think that makes it more difficult to connect) I had a lot of fun tormenting her.
and I was thrilled to see My billy goat back!  My goat spent $207, including a nice tribute. What a good goat, baaa!
and lastly, paybitch terry squeaked by with $112 in spending. Can't stay away.
Now, you know how to get on My spending report…you know what you need to do.
Here are some recent pay to views to get you started! Go forth and pay!
As it works well with financial domination, NLP is a technique I have been learning more and more about, and I have adapted it for My own predator uses!
It's usually used as a tool to help someone get control of their mind, their emotions, and their life.  I simply twist it around for My own self-indulgent purposes and use it to get control of YOUR mind, emotions, and life!
In NLP, there is a connection between linguistic use and behavioral patterns. What we say and hear can have an impact on our behavior.  The science is a little unproven, but My experiences show Me that there is a lot of truth there!
I think an example is in order.
I like assigning what I call "mantras" I do an audio, give you the mantra, and have you repeat it while stroking your cock.
A typical mantra would be something like this (Repeat after Me in the audio, best listened to with stereo headphones!)
When you pay, you get hard.
This is a reinforcement, a reward enhanced and bolstered by the audio. The linguistics of the mantra increase the likelihood of the behavior.
Did you notice I didn't type the sentence in? I made you listen to it!  Sneaky huh?
The good news for you is that I have only begun to scratch the surface of the uses of NLP in conditioning you to be a good little pay junkie for Me.
The bad news is that I am learning more about it to apply in training you!
Here's something for you to buy and get hard over now
(remember to say your mantra!)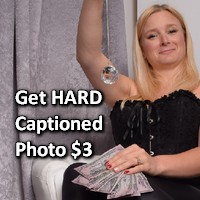 And now it's time for the spending report!
Paypig Alert!  jeffnmore returned for another addictive call and a guided tour though progressively expensive pay to view emails. He parted with $430 dollars.
HUGE Paypig Alert!   Princess, gigi, My fempiggy was a busy bee the past couple of weeks, losing herself for Me again and spending $710 Mmmmm Well done fempiggy!
Paypig Alert! My nylon slave was clicking and paying just today, spending nearly $300 on My alluring PTVs.  Back again, despite claiming, again and again, this time would be the last time.  The audios must have been very effective on this slave!
My piggy that loses himself in photos of My body spent $124 one evening. Well done pignic! (I had a picnic in his wallet)
Paypig Alert! My exposure sissy and I had fun several times with exposure games.  Nearly $300 for Me!
Back after a hiatus was cummy tummy. And what an awesome session we had on the phone! I fucked him over $230 in one delicious session!
HUGE Paypig Alert!  WOW!  PIG lost all control and spent $545 dollars spending on Me this period.  I like that. He will never escape. Lifetime he's spent about $80,000 on Me
Good boy egghead was back for another $130 in spending. That junkie is sooo addicted!
Paypig Alert! Titfool lost total control, spending $352.  That's what happens when you get drunk and beg for abuse. I abuse you.
And leg tranced couldn't help himself in a mind blowing session spent $118. Yum
Paypig Alert!  My sissy J did a lot of impressive click and pay this time around, spending a notable $280 dollars YUM!
I had a nice session enhanced by the new chat feature on Niteflirt with elegant foot lover of $150 Yum.
Paypig Alert! and a nice session with taxpayer for $320 as he paid Me the taxes he owes Me!
My shoesniffing cuck was back spending $182 in a nice session! I love the time we spent together, so much fun!
Paypig Alert! Back after a hiatus was sailor, we had a couple kick ass phone conversations, and he also made some delicious ptv purchases. He spent $300! Yum
My sweet junkie no yes loser spent $130 on Me. The new chat program enhanced our fun session too!
Paypig Alert!  I do love it when paycunt goes on a business trip, as he usually surrenders to a deep wallet fucking. This time I got $310. YUM
Back again after a hiatus, is rc, who spent $130. I notice he's already deleted his account. No worries, he'll be back eventually.
and back for his regularly scheduled fuckover was wallet rape toy. This is someone I am driving into bankruptcy, and he is on his last legs. His lifetime spending is WAY into the 6 figures.  This week was $164.
Before I start talking about a new Financial Domination technique, I just want to say that it's been a really hot summer, and during the day My office has been really stuffy, despite air conditioner, and the evenings are too busy with slaves to THINK about blogging. So I have been tardy yet again posting.  I have actually had to go to the point of putting My availability to away and ignoring you guys so I can get a blog post out.
Now to today's Findomme psychology topic:  Conditioning
I have studied psychology and in college I even worked for a professor who did experiments on pigeons studying operant conditioning.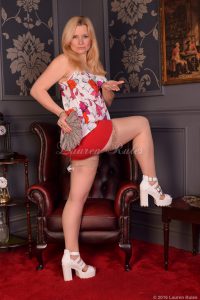 In operant conditioning, a behavior is modified by a reward. For example, you get rewarded when you do something I like. You pay, you get photos, and some arousing words that reward your action of paying. This reinforces you paying and makes you want to do it again.
I even use operant conditioning techniques on those that aren't yet My slaves, to make them more susceptible to My predation.  For example, I mass email announcements of new Pay to Views. I include a pretty photo, so this makes it MORE likely the recipient will open the email. He is rewarded just for opening the email. Then I get another stab at him.
I also use classical conditioning techniques, when I instruct you to pay. Classical conditioning, is when you associate a stimulus with a reflex. I instruct My slaves to stroke their cock when they pay. This creates a reflex of an erection when you see a pay email from Me!
There are other things I use operant and classical conditioning for, but I don't want to reveal all yet 🙂
And of course, all of these things combined work to make Me the one in charge of your cock's erotic responses, and it makes is so you begin to CRAVE paying and you get more and more addicted to Me!
You are outclassed. Surrender and just pay!
Recent Pay to Views.  Don't forget to stroke when you pay!
Now it's time for the spending report!
Good boy hypnowallet spent $641 since the last spending report. I would lull him into a haze and he would start sending tributes and he made several calls this month becoming more and more addicted to Me. He hit the $4,000 level of spending too!
New to My blog is daveks who debuts with spending $105 dollars on Me, while learning all about My dangers.
PAYPIG OINK ALERT! Marla was back with one big session, spending $780 in a lusty evening. What a good sissy she is!
New to My blog is "shopping slave" named due to his ambition to be another slave who buys stuff on demand for his Mistress. He proved himself with an order of fancy (and pricey!) Edison light-bulbs for My slave-paid-for-porch-renovation! 🙂 I made him wait daysssssss for his reward……it was funny!   He also bought Me coffee and paid $165 on Niteflirt, plus another $90 on those gifts.  I look forward to MORE shopping from him!
My pantyhose junkie spent $216 and he is soooo close to a spending milestone 🙂
PAYPIG OINK ALERT!  and speaking of spending Milestones, princess gigi hit a BIG one.  she spent $950 on Me since My last update and she has reached the $150,000 dollar spending level on Me…WOW!   She remains #1 on My all time spending list!  What a good sissy!
and My good boy who loves stolen moments spent another $107, and he too is close to a major milestone
My exposure sissy was good for another $148 worth of exposure fun…
and PIG was another who hit a HUGE milestone.  He spent $668 (yes PIG you did!)  and reached the spending level of  $70,000  !
Another new to My blog slave is "fun junkie" who spent $136 finding out how addictive I am! I expect another round soon junkie!
and stray was back with another $320 worth of spending!  Wow!
and germy!  He proved himself worthy of being My addict spending another $242 on Me..
And guess who is back, just like I predicted!   My paybitch!  Bitch rolled over and handed Me $374 in his expensive return!
I'm gloating about it a bit!
PAYPIG OINK ALERT!  This may be the most egghead has spent in a LONG time! And wow, My indoctrination of him has been very lethal for his credit card balance.  (He wrote Me today to whine about it…oh so not sorry) He spent..get this $1056 since the last update!
and another paypig that I call "more please" has returned to spent $157.  And I have MORE of that set I got him on too…I expect he'll be begging for more soon!
and also new to My blog is "not so wild" who spent $100 on Me, barely getting a mention.
Also spending $100 and barely earning a mention is My favorite FBI agent 🙂
My polish ATM couldn't stay away, he spent $120, but there is a MUCH bigger fuckover of him coming soon. I feel it.
And My loyal clubby spent $109. I think it might have been more, but we kept missing each other.
And My dummy slave I call "solitaire" spend $215 including sending Me a $100 tribute! Well done solitaire. I will never let you go!
and cumstained fuckwallet had another fist pumping spree with Me, going through a healthy $340 in a couple evenings. YUM.
PAYPIG OINK ALERT!  Pay cunt brian has been busy and returns to Me again and again. The $rapes have been harder this month and it added up to $1211!
and FDG was back!  I was really happy to exploit the loser for $376, but I think he should have paid Me MORE. I am greed after all!
and also close to a milestone is Lauren's footlicker, who spent $150, although I haven't seen licker online in a couple of weeks. I know that I will hear in the next day or so 🙂
and another who was back was GC! This time with $160 in spending.
Another long time slave who lost control was No nonsense guy, who needs a better job. I did manage to squeeze $535 from him.
and My paymoosie sent Me $150 worth of gift cards since the last update. Well done My good little Australian paymoose!
Drunktard has been drinking, going blank and paying on automatic again. This time he spent $475 on Me.  Do you think I would take advantage of a drunk Loser?   Of course I would!  (And do!)
And Q went woozy over My breast photos again, spending another $171!
and faggot cocksucker did some healthy click and pay for Me to the tune of $284.  yum!
and My blackmail sissy and I had a quiet month, but I still extracted $134 from her!
and sleepy was back, spending another $178 on My POV photos, AND hitting the $1,000 level of spending already!
My popper puppet was back! I found out the big secret that he likes to wear ladies clothing AND I cashfucked him for $244. Yum!
and tPay was back, clicking and paying for $177 before writing Me he was disappearing for a while again to pay off bills. He will be back though, I have NO doubts.
and a new slave I am going to call "tray" spent $230 in a flash on a brand new account and then deleted his account. I bet he will be back
PAYPIG OINK ALERT! My slave wallet rape toy pleased Me with $703 click and pay this month, PLUS he sent Me a $100 gift card.  He is hopeless compelled to pay Me until he is living on the streets.
And tit fool succumbed to My charms once again, spending $196 on Me. This is becoming a regular thing fool!
and a slave who has served Me a while is finally getting a blog mention, having spent $230 on Me in one day. I call him taxpayer!
and also new to both Me and the blog is cowboy.  Cowboy spent $180 losing his cash rape virginity!  I have a feeling he's gonna stick around for more exploitation!
My elegant foot lover and I played cash games while I toe teased him, and I won $276 from him. He never had a chance!
PAYPIG OINK ALERT! and the Loser of the month must go to Dr x. He and his wife went on vacation, and every time she went shopping, he went shopping for Me. And he came home before she did, and while the cow was still on vacation, he kept paying and paying Me!  The total?   $3,866 plus $846 in gifts, including a new laptop for Me! It was a great week! *laughs*    and he FINALLY hit his $100,000 dollar spending milestone, making him the 3rd slave to do so…..I am getting wet thinking about it!
I wonder whose name is going to be on the next blog?
I made a little audio for you paypigs, to keep you focused on what I want!
You may be moved to pay now.
Buy this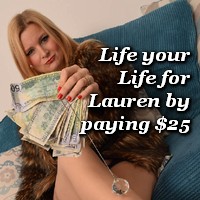 I am so tired of hearing excuses. They come across as whiny and self serving.   Remember, you are here for Me, I'm not here for you and your pathetic libido. Don't get Me wrong, I appreciate polite gallantry, witty comments, and conversation as much as any educated intelligent Woman, but don't mistake My intentions. Your wittiness and conversation only supplements your cash and or/gifts—it will NEVER replace it.  Don't flatter yourself.
If you are a "special" paypig, its for one reason only–you are a great paypig and I appreciate that!
Now, who was special for Me this week?
My sissy, princess gigi continues to be special and to have a firm hold on the #1 position. This week I tease her lil baby clitty  for hours as she sent tribute after tribute. I have her trained to pay if she sees a photo of My hosed feet. She paid $1505 since the last update!  In case you wondered how much My #1 one Niteflirt spender has spent lifetime, she is up to $141,762.  (what have the rest of you done for Me lately?)
New to My blog (I think?) is "special K" who discovered the thrilling joy of cash rape with raise the rate phone calls.  It cost him $251 dollars, and that makes his lifetime (live your life for Lauren) spending hit $2461!
Another special paypig is helpless dave, who called, spent and tributed $387 to make Me happy! I also want to note that lifetime helpess dave has spent $4738 on Me!
My sissy that loves being exposed spent $170.  That exposure hobby can cost you!
Also special this week is lord loser with $135, mostly in tributes!
And My paybitch spent $402 dollars, including a $100 surprise tribute which always makes Me happy! Bitch just passed the $3000 level in lifetime spending on Me!
clubby has spent $193 on Me, still working on that 50 ways to get fucked over email series! I'm patient with pigs that try hard 🙂 Lifetime he is at $4688
I triggered egghead into another $138. Lifetime he has spent $17,055!
Last blog or so I wrote about GC, who spent a bunch, and I predicted that he would come back.  He did, this time for $186. And I went to see his lifetime, and he's gone again!  *laughs*  Another pathetic paypig, who will read this, get hard and reactivate his Niteflirt account. (yes, do it NOW)
My poet spent $471 on Me this week. His addiction has become hopeless, and is probably more intense then his wallet is big. Of special note are a couple healthy tributes he sent Me and all the feedback he devoted himself to leaving 🙂
With a penchant for My red high heels, sissy j spent another $127.
My Australian paymoose sent Me $160 in gift cards, good moosie!
And silent j spent $110 on Niteflirt AND sent Me a $100 Amazon gift card for Valentines Day. So sweet!
So many of you that I can't even mention bought the $30 PTV for V-day, and that's included in the spending total of those that got mentioned!
My Canadian pantyhose lover was back with a vengeance! He spent $1505 one evening being tranced by My pantyhosed legs, as I exploited larger and larger amounts of cash from him. I think it was our biggest session yet and lifetime he is up to $15,550.
and another guy, who I will call gift card kevin, spent $52 on Niteflirt and another $80 in gift cards for Me.  He is ass addicted, and I use that to My advantage!
My shoesniffer was back for a good session!  This time for $505, and lifetime he is up to $19,532. So close to 20K!
And Irish dope completely belongs to Me, he is an official Lauren junkie.  My dope spent $363 on Me since last update!  Lifetime he has spent $3345 on Me!
And paycunt spent $990 on Me in 2 sessions, including a mindblowing one just last night. He knows how to get My attention even when I'm not logged on. He emails and begs to pay, and if I am around I cashfuck him.  I bother because I KNOW he will pay a lot for My attention and not log off after just a few measly bucks.
The BIGGEST loser of the week goes to Dr X., who spent $2101 with Me while he complained about his wife!  That bitch's loss and MY gain. He also bought several gifts from My wishlist (But not as many as he SHOULD have, ahem–someone has to make that up to Me!!)  Lifetime Dr X has spent $99,254!  Dr X! Look how close to $100 grand you are! Report to make that happen soon!
and drunktard spent another $267, bringing My cashrape lifetime total of drunktard to $26,143!
tPay threw another $110 at Me, but I expect MORE next time Loser!
PIG stroked away another $259 for Me. And caught up on ALL his feedback.
(SO many of you helped get Me to #2 ranked in Financial Domination on Niteflirt this week, thank you!)  I want the bragging rights for #1, so that's a longer term goal, but keep leaving those feedbacks for your Mistress!
bimbo spent $471 on Me the other night, and lifetime he has spent a lot, but I can't check because he keeps deleting his member names, and when you do that. "poof" go your records, so I can't look it up.
and new to My blog is dee dee, who has lurked a long time, but finally lost control, spending $338, mostly in tributes to Me!  Well done dee dee!
and nylonlover spent another $146, lifetime he has tranced away over $11,600 on Me!
Now, you want to see YOUR name here—to know you are special right?
Good boy…start paying!
Oh this was such a fun fun week with My clients, and I want to tell you about some of the highlights.
Princess gigi officially became a faggot.   Most of you know that I have mindfucked and hypnotized her into complete chastity to the point of impotence. That tiny little used-to-be-a-cock that is now a numb pussy that doesn't get hard anymore. Unless I command it, and voila! That does work, so the damn little thing isn't broken. While undergoing her faggot and cocksuck training, gigi threw another $2047 at Me 🙂
It's very powerful to control someone to that extent, and when they pay Me for it, it's even better!
Another fun session (and the biggest since My last update) was with a slave I'm calling pavement here on the blog.  Good ole pavement called Me with a handy little device called an elastrator. Those of you not in the know, that's a little elastic device they use to castrate animals. Really!   He placed a band right around his balls just before he called, and a quick check of Google showed that he might be ok with it on for 12 hours.  On the other hand, many men become eunuchs and doing irreversible damage to their balls in just an hour.
So I make pavement tribute Me, and we talk on the phone for TWO hours….then he tributes again and again, hundreds of dollars and finally starts begging for permission to take the band off.  Finally after two hours and $1594 spent, I give him the permission, and truth be known, I don't know if he is still whole down there or if the damn thing shriveled off and fell off.
I actually hope is is NOT castrated.  Yet.  I want to play with that again..talk about edge play!  So pavement, I'm waiting for your testicle report!
Then we have secret thief. Oh we have discussed arousing financial domination scenarios that go welllll beyond the pale!   Thief is going through a divorce, and his soon to be ex-wife's so called best friend… was hitting on him, and he told her that he would only sleep with her for $300.  I guess this turned the whore on, so she actually paid him $300 to sleep with her.  But thief is a good boy, and he sent ME the $300, and also wrote this little letter to Me, he calls it:
The Ten Commandments of Lauren
1. What Lauren wants is right. What Lauren forbids is wrong. 2. Lying FOR Lauren is right. Lying TO Lauren is wrong. 3. Putting Lauren first is right. Putting anyone else first is wrong. 4. Obedience to Lauren is right. Resisting Lauren is wrong. 5. Stealing for Lauren is right. Withholding from Lauren is wrong. 6. Damaging others for Lauren is right. Protecting others from Lauren is wrong. 7. Sacrificing for Lauren is right. Hoarding from Lauren is wrong. 8. Telling Lauren everything is right. Keeping secrets from Lauren is wrong. 9. Stroking for Lauren is right. Sex without Lauren's permission is wrong. 10. Being one with Lauren is right. Independent thought is wrong.
I think thief is getting the idea, don't you?
And a new slave, a sissy that I named sissy prissy came by this week, I'll tell you, this sassy girl knows her proper place, and she would look sooo sweet in a french maid outfit, cleaning My house and sucking off all the men that drop by!   prissy spent nearly $700 this week getting to know ME 🙂 (and she found out how naturally superior I am to girls like her)
Another slave who keeps deleting his Niteflirt account and creating new ones to talk to Me was back again for $242…english piggy!
And slave brian deleted his account AGAIN. And came back AGAIN….to $542.  I laugh everytime I email him and the system tells Me that his account has been deactivated.  It lasted two days this time.
ANOTHER slave who just deleted his account was cumstain..after spending another $182. I know he will read this though, and cumstain. I have the new photos you have been craving….guess you better reactivate your account now.
bobbyfool got inspired by My last blog post and sent Me $85 worth of tributes.  Good boy!
and marla….the unemployed little sissy I have spent another $412 dollars, cooing on the phone with Me as I described her life sucking cock and being My money slave.
paybitch terry continues with his click and pay surrender to Me, this week for $492.
and yes no loser was back with small tributes adding up to $86. I never turn down even small tributes. (of course I LOVE the big ones better!)
My quiet gentleman surrendered for $93 this week. He's been serving Me for years, but its usually smaller amounts 🙂
a new name on My spending list I'm gonna call dirty boy. He clicked and paid for $185. 🙂 Welcome dirty boy!
Another slave, new to My blog is gggboy. Life time I notice he has spent over $600, and this week was $142. Previously it was always smaller amounts. I LIKE this trend gggboy!
Another fun story this week was another new slave I dub rainwalker. The reason is, he called My cock control line, but when he ran out of $$ I wouldn't let him cum.  I said..nope, you must add more and then we will talk about it.  He mails Me…but Mistress..I have to go to the store to get another prepaid card, and I'll have to walk there and it's pouring!
I was like…tough, you won't melt. If you want to cum, you will.  So the good boy walked in the pouring rain and got a bigger prepaid card then he told Me…..I guess he really wanted to cum.
My good boy elegant foot slave spent $231.
My long time sissy slave lily, that served Me so hard about 3 years ago, that she is still trying to fix her finances, got all excited by My cash rape trance series and spent $85 she could have used for credit card debt on Me instead.
Another long time slave, nylon slave, got excited by My reinforced toe pantyhose photos and spent $306.
And last and least was a slave…I call ze bimbo, who spent another $800 on Me mostly counting polka dots on the panties in My photos and paying Me per polka dot 🙂  If that isn't LOSER behavior, I don't know what is!
I have four new goody bags!  I had a frustration with a Niteflirt glitch that pulled down almost all My goody bags over the weekend…but they are all working again and to make it up to you all, I put several of them on sale! Check out My Goody bag page
Cash rape trance….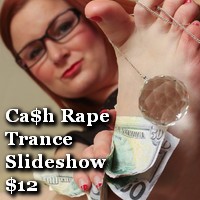 The evil hypnotist has returned…
And She is testing about a new cash rape trance.
You are invited to be Her subject
Purchase this slide-show with audio.
Listen to it in it's entirety and that is all you have to do!
Dr. Lauren will be keeping statistics on her webpage.
# of subjects
# 5 largest cash rapes as a direct result of this test
# total amount cash raped as a result of this test
I am so excited to see all you piggies get all whipped up into a frenzy and begin your descent deep into your doom.
The audio will get so far into your head….
I had paypigs going crazy left and right over this dangerous little audio series….it's very humiliating and extreme. Buy it now PIG! It's another way I have of training all My helpless little pets, slaves, sissies, junkies and addicts into wallet surrender
Speaking of wallet surrender, I had a plethora of slaves reporting for delicious wallet rape in the past couple  of weeks, so I think a little spending report is in order!
All slaves who spent more than $200 since My last blog entry will get a mention.  I bet you are wondering if YOU managed to please Me that much?
In the extreme paypig department we have princess gigi, who is going to get her own special blog entry very soon, and she dropped $2731 since the last update.
And a guy I have marked as a potential extreme paypig and have been training responded very well. Emerging cash cow, sweet rob, was cash raped for $481 since the last update. Yea, he's sweet but that just makes the financial brutality that much more delicious.
Long term slave tk was back, for $305 of spending, and he passed the $3,000 lifetime level in spending on his Mistress too.
Barely making My blog, was a new cuckold slave, jare, with $200 worth of spending and now he is under a cock control contract with Me!
Not new to Me, but sliding into My brand of dangerous financial fuckery was kevin, with over $509 worth of spending including a hot "financial domination phone sex" call I have  memory of Me explaining to him how no man's wallet is safe around Me as I use My body to take from him.
PIG oinked and paid another $549 since his last update. He will hit My 100K list if it's the last thing I do!
Shoesniff loser forked over $284.  He has such shoe fetish for My Lauren-worn shoes that he just pays Me every extra cent he can lay his little loser hands on.
Also phucked got his wallet fucked for $202 since the last loser spending report!
Another slave who swoons to My expertise as a Financial Dominatrix is pig slave brian, another oinking click and pay whore who handed over $352–mostly in click and pay while I wasn't even at the computer. (Have I mentioned how HOT is is, to find out My piggies spent hundreds and even thousands while I was asleep?)
tPay, a long time cash loser paypig for Me, showed up with a brand spanking new account, after he tried and FAILED to leave Niteflirt to avoid My cash rapes.  We reunited with a joyous (at least on My part), $342 fuckover.
Returning for more abuse was drone walter, this time for $391 including a adrenaline boosting $100 email which pleased Me a great deal.
I love how just telling you losers that I'm pleased and sending a photo makes you pull your wallets out again and send more cash.  I love understanding the psychology of what makes submissive males tick and how to turn that desire to serve into an income stream for Me!.
and another fucked up loser paypig, steve q. fucked returned for a fast little $267 wallet reaming.
I have a few slaves enamored with My nylon covered feet…princess gigi is the most notable, but one I call nylon lover comes around regularly, and he appeared for a $245 dollar ravishment. Foot fetish combined with financial domination is powerful for some slaves.  I can get use the slave's fetish to wrap his mind the way I want to hypnotically trance him into gifting Me large amounts of cash. YUM.
Another return victim was a slave I've blogged about before as "fresh meat"  Well I don't think I can call him that anymore, because he spent another $1586 in a matter of a few days after going all the way through My Oink and Pay series!  Ok, he shall know be known as Pigskin!  Pigskin has been so sweet, mostly paying when I'm not even online. (It's really fucking nice to come to the computer and see over $1000 in your account that wasn't there when you left it)
and back for more abuse is the slave known simply as "faggot cocksucker paypig" His $1900 cash-rape in February wasn't enough and since then I've choked another $240 or so more from his faggot loser ass. I have got his number and his addiction is going to end up leading him into bankruptcy for Lauren!
I had fun extracting another close to $400 out of My sissy becca.  The best thing is I just send the sissy an email and she buys it out sheer obedience. It's sooo fun to fuck with her, toy with her and extract cash.
Edit!
I inadvertently failed to mention a special Loser, that I have dubbed lord Loser, who has paid and paid a few time for Me, approaching quickly the $2000 level in spending.  The past week this special Loser has spent $463,  ($493…he just spent another $30!) earning his title of lord Loser.
I finished January a bit short of My 50K goal, around 41K, but My second biggest month ever.
I then took a couple weeks of very sparse availability as I have been sooo busy with wallet rapes I needed to just chill and do some things for Myself, like shopping for My upcoming March vacation and buying some furniture and redecorating my den in My home.
But the few times I did come online, My good little piggies all lined up to give Me their cash, and ironically and happily, February has been almost profitable as January, even though I have been scarce!
The bulk of this cash has come from wallet rape toy, who I turned into a robot paypig for Me.
How effective was the Robot PayPig training?   Well, wallet rape toy spent more than $11,000 in the month of February on My deadly emails.   Since become My slave in mid-December, wallet rapetoy has spent nearly $28,000 on Me!  (Surpassing the spree by Loserbeast a couple of years ago). He is 7th on My lifetime list, and every slave ahead of him has served Me for years–not just two months!  I cannot wait to see what his totals look like at the end of 2014!
The techniques I used on him were SOOO effective, I decided to turn it into a little series for the rest of you.
*smirks*  Go ahead. The first one is *only* two dollars. Honest.