Just for you Lauren junkies…
I know how you all fantasize with your cock in your hand, stroking as you envision a strong woman like Me…TAKING all your cash in a wild money rape.
Buy and watch this animated story–at your own risk. Your cock will probably get sooo hard you'll end up calling or emailing Me and maxing out a card or two.  Don't wait around for any apology either.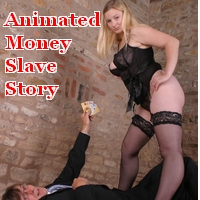 September 9, 2010 No Comments