I get asked this a lot…seems paypigs want to know their fate!
"What's going to happen to me, Mistress?"
A. This is what WILL happen (assuming you interact, buy some stuff, read the blog)
I will expose you to My brilliant mind and body
I will use both covert and overt manipulation tactics on you
you will be given instructions, such as "stroke your cock when you pay"
B This is what will PROBABLY happen
you will spend more $$$ then you intended
you will find paying Me to be very arousing and compelling
you will be unable to help yourself and will return to My words and photos again and again
C. This is what MIGHT happen  (about 30% of those in the first group end up here)
you overspend by A LOT, causing you some financial hardship. Some of you (about 1/3 of this group) will liquidate stocks or retirement accounts. Some of you do credit consolidation loans, and then hit your credit limit again on your cards.
you become truly addicted to Me. Many of you won't be able to even get an erection or have an orgasm without paying Me. Some of you will LOVE this. Other's will not love it so much. I take enjoyment out of either situation
You will become a devoted junkie. Sometimes that devotion is simply to feel a normal erection, but some pigs know that they are greatly privileged to serve Me.
Some of you will try to leave. 95% of you won't succeed, and will return within a year. Usually within a month. VERY often within a week.
D. What occasionally happens: (My plan for the fate of paypigs, ultimately!)
you spend every penny you can lay your hand on for Me,
you may go bankrupt
you might lose your home, your spouse/girlfriend because of spending on Me
you might have twice as many bills as income
you really are insolvent, but your addiction remains. You will do anything to keep paying Me. Suck cock, steal from your family, go without eating,
When do pigs usually "get out"?
Some pigs never start…….but of those that do…..
Sometimes after spending EVERYTHING, going bankrupt, and being unable to pay Me for any attention whatsoever…they can leave.  But more often they stroke to My blog (like some are this entry), they cum on their bills. The word "bankruptcy" makes them hard….
Sometimes they piece their financial life back together….
and begin spending on Me again!
Want to tell Me where you fall? Look at the categories above and decide where you fit in best!
[alex_poll id="5″]
and remember, I want ALWAYS to progress you to the next level.
ANNOUNCEMENT:  I was having trouble subscribing new members to blog notifications, so I changed the plug in I use. They have a little different look, and if you've had trouble subscribing in the past…try again.  See the right sidebar on the very top. I'm waiting for your subscription! Subscribers might get goodies in their email box 🙂
Now, let's check the spending report…..after this photo 🙂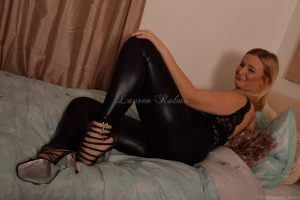 Pay pig alert! Let's start out with My #1 piggie of all time, princess gigi.  This week saw her sending Me another $520, mostly in tributes!
PIG couldn't help himself AGAIN this week. (Addiction), and he spent $201
Another addicted junkie is "more please"  His spending this week was $175.  He has been making Me his Friday Night addiction
My sissy j was back! This time for $135 here on Niteflirt, plus a little spoiling 🙂
Pay pig alert!  My star junkie just couldn't get away. I lured him in with "discounts" And he spent $490 on those discounts.  Hahaha sucker!  So cock hardening though…
and candyballs was back for another $145 in spending. Stop trying to hide candyballs. He's way surpased 1K of spending and he's only been around for less than a month.
Pay pig alert!  Another big spender this week, and back after a break was special k!  We did a HOT long phone call when he clicked and paid emails for Me…so erotic! He spendt $520 Mmmm
My exposure sissy spent $140 while I had fun at his expense!
My nylon slave spent $135 on My hosed feet, but I have a feeling more exploitation is coming SOON.
titfool squeaked in a mention with $101 in spending on My perfect boobs.
Also new to My blog is sissy daphne, who spent $200 on Amazon gift cards for Me. Mmmmmm Good way to start daphne!
April 3, 2017 2 Comments
Brainwashing and Financial Domination Technique I –
I am constantly experimenting with different techniques to brainwash you into giving Me more money.
Gaslighting is one technique I use
Wiki defines gaslighting as: a form of mental abuse in which a victim is manipulated into doubting their own memory, perception, and sanity.
Oh I am the queen of manipulating you…
When you are hard and aroused, it's not hard to manipulate your thoughts.
I want to redirect certain thoughts to benefit Me.
Examples:
You might say…
"I can stop paying Lauren anytime"
I will target that thought….
"no, it's not true, you are addicted, you can't stop, you have to keep paying its the only thing that gets you hard"
Soon, it becomes TRUE
another example.
"I have spent too much"
Then I will use reward techniques to make you spend MORE….
and you will think thing like
"My cock only gets hard when I pay Mistress Lauren"
It's getting hard now thinking about the techniques I use, isn't it? Admit it.
It starts off as gaslighting, but it end up being TRUE
A third example:
"I don't want to go bankrupt"
I'll get you rock hard, until you are BEGGING for bankruptcy.
Bankruptcy is erotic…if I can effectively eroticize that thought, you will return to Me again and again.
I can make it a rule that for the rest of this jerk session, you must say
"Bankruptcy for Lauren" each time you stroke your cock
Think of it
"Bankruptcy for Lauren" Stroke.
"Bankruptcy for Lauren" Stroke.
"Bankruptcy for Lauren" Stroke.
"Bankruptcy for Lauren" Stroke.
Now imagine Me saying. Pay Now, as you were doing this
you would. You and I both know it.
The beauty of this particular gaslight technique, is that you only have to believe it while stroking your cock.
After you cum, other psychological techniques come into play, that I will write about another time.
Now for the spending report!
This is going to be a very long once because I have not blogged in about three weeks. (Not My plan, but events conspired)
First up is pig bob, a long time loser who spends a lot, and disappears and comes back because of all the conditioning he has been subjected to. This time he spent $307 before disappearing again. He always comes back.
Another addicted piggy who tried to stay away is nylon slave. This time he spent $130.
Extreme Fuckover Alert! -New to My blog, and coming to fuckover with a bang is dazed dummy. He called Me obviously ready to serve and I guided him into a trance that he could not break free from. He sent a total of NINE $250 tributes while on the phone, and his spending was only a couple bucks short of $3000. WOW! Now, this is the good part. Dazed dummy has been My client for nearly six years, but previous to this week, had only spent a grand total of $40. But he lurked. He read My blog, and BANG. He was vulnerable one night and I fucked him over without ANY mercy. Talk about brainwashing and financial domination huh?
And lil bird was back! this time for $199 dollars!! (He is sooo close to his $500 spending milestone)
PIG is getting pretty close to the 70K level of lifetime spending, and this spending period added $550 to his addicted total.
Another Loser who was back was faggot cocksucker, on a new NF name and this time for $140. Stupid fags who try to leave always come back!
silent j clicked and paid a couple nicely sized emails and ended up spending $158. That warms My panties!
My shy roleplayer paid $186, much of it while I was writing this blog post!
Extreme Fuckover Alert! Gigi continued steadily adding to her total this month, and spent $1090. I have brainwashed her to feel pretty when she spends (we know how much sissies LOVE to be pretty)
and Mr Magoo, a long time slave who spends in fits and starts was as mind dazed as I have ever seen him this week….we had our first phone call EVER! There will be more. I know it. And he spent $690. Welcome to the big spender club Mr Magoo.
and bimbo was back, this time for $205. He sends tiny little tributes again and again that match his loser cock.
Of special mention is clubby, who spent $259, but MORE notably FINALLY finished the 50 ways to fuck you over series! That boy has been slowly working his way through it, and I admire that persistence.
Here is is, check it out- Losers, it starts at only $1, even poor assed Losers can pay this!
Thrillseeker pleased Me with another $140. Lifetime he is close to $13,000. I should ambush him soon.
I nicked and dimed eggy for $138. One way or the other eggy, you always pay.
My eunuch robot spent $167, Nice!
and tranceboy was back with another new name for $124. You can always come back to spend more on Lauren!
I was happy to lure GC into click and pay for $281. Always fun and arousing! GC, let Me lure you anytime!
"More please" fell for the new six level cash rape series. To finish it is $105 and if you do it in one sitting, you WILL get a blog mention. That series cost $105 to complete and that's what this loser spent!
You can do it here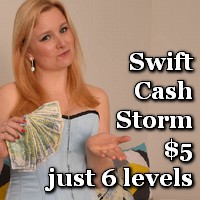 New to My blog is Footdazed, who spent $400, after I lured him into more and more click and pay. That made your cock hard, didn't it footdazed?
Despite his avoidance efforts, no nonsense guy got nickled and dimed into spending $270. YUM.
And with $103 spending, loser kane meet his goal of making the spending report. I think you can do better kane for next time.
Earlier this month, Irish dope got lured into $403 through lots of increasing expensive emails. I do have a talent for money extraction!
$313 is the amount Horniest spent on click and pay with Me this month. 🙂
Extreme Fuckover Alert! My paycunt loser, slave brian spent $1016 total on a few late night sessions. My paycunt NEEDS this….no one understands better than cunt the level of his extreme addiction. This is what happens when you employ brainwashing techniques for financial domination. Slaves like paycunt.
My sissy cocksucker tim went nuts this month, not only hitting a $2000 spending milestone, but paying Me almost $500 this month to do so! He did his first 3 digit paymail too! (for $100)
I did fun  games with My sissy becca that added up to $164,
This slave, helpless dave, spent $564 on his way to hitting a $6000 spending milestone! The milestones keep piling up for this addict!
I took advantage of trancetard for another $336, and he hit a milestone of 19.000. Soon I'll be writing about him hitting the $20,000 level! I cannot wait!
I played fun little "trust" games with elegant foot lover that separated him from nearly $500!
Also spending close to $500 was My recent acquisition to My paypig stable, tit addict. In a mere 4 months, tit addict has spent over $2000!
and pigskin paid $186 while I wasn't around. Someday he and I will be online at the same time, and then he will be deep in the pigsty!
My robot, wallet rape toy, paid Me $643 this month as he ignored the demand letters from his creditors. Those demand letters will make good cum rags won't they?
It also sent Me a $100 Amazon gift card, and I'm expecting it to come through with a hotels.com gift card. I actually had to pay for a hotel room recently, that is just NOT acceptable.
May 26, 2016 1 Comment