Enhanced Addiction Program for Financial Slaves
Yes, that's what I am working on! I am consulting with a psychologist. He is a submissive type, who is paying ME to assist Me with My newest project. (who else could manage that but Me?) A new slave training problem that builds on My existing techniques to be even MORE addictive and dangerous. I will be bastardizing cognitive behavior training. (Usually a force for good), and take the dark side to make you really fucked up.
It will also contain thought retraining techniques that totalitarian regimes employ to brainwash their masses.
I will enhance the techniques that abusers and cult leaders use to deepen their loyalty. Many of My slaves are already addicted, I'll just make it darker and more intense. And you will love Me with a fervor you wouldn't know was possible previously. (Ironic, no?)
It won't be ready for a few weeks, certainly not until after My vacation from June 3rd to June 8th (YES a vacation! I won't be available at all on those dates)
Get ready though. If this series I am planning develops as I desire, it will be dangerous.
Be afraid. I doubt that anyone completing this program will ever recover. I don't think deprogramming is possible. I certainly hope not.
I plan this to be a pay-to-view series. Much training can be time-consuming, and I am only available "x" hours a week, but the Internet is open 24/7!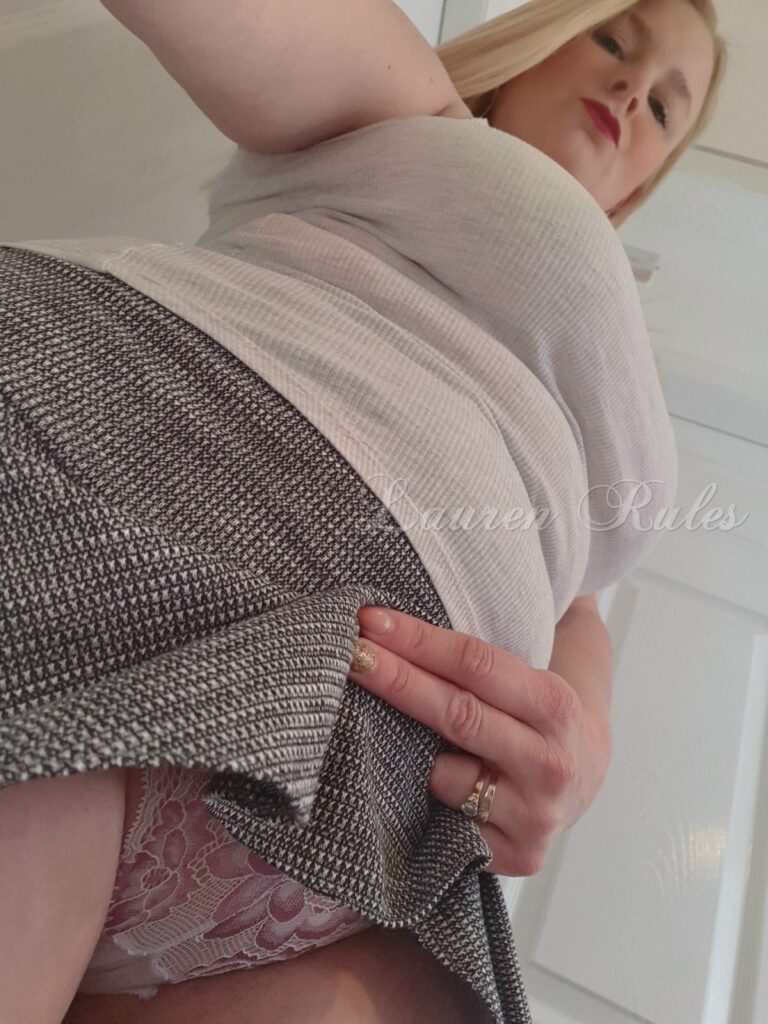 Changes:
I've been doing some updating! If you look on the right sidebar—————–> you'll see that "Paypig Milestones" has been updated! Are you there?
Also My page on the "Top 25 Paypigs" has been updated!"
Soon I will be doing updates on the PayPig Hall of Fame as well. You may have also noticed a clean up on My Niteflirt listings, that will continue to be changed. Between the store, and these blog updates, I have been very busy in between wallet fucks!
Vacation: I'm taking a few days on the Coast of Maine from June 3rd to 8th. That's a Thursday through Tues. I will be online the Wednesday before and the Wednesday after. If you need Me during that time, visit My Store!
Now it's time for the Fuckover Report!
Legendary Paypig Alert! Right on the heels of his Extreme session last month, steve q fucked was right back at it, becoming a zombie over My ultra high heels and demands and sending mind fucked tribute after tribute. He spent another $2115. I plan to milk this rich bitch for a lot more cash. He deserves to have his money wrenched from his inept loser hands. I am so excited that years of manipulation are finally paying off. His lifetime is quite impressive, but some from deleted accounts, so who knows what it's added up to?
Extreme Paypig Alert! My sissy, buffy, formerly princess gigi, is My #1 spender of all time. (Lifetime $214,685) She's been trying to keep her spending on the lower side, since I have been really battering her credit cards. I have her calling again, and tributing more than ever! Her clit won't get hard anymore, no more genital orgasms. So I taught her how to have MINDGASMS with paysex! It worked and she is sooo addicted! This time around she spent $1901 (so close to a Legendary mention!)
Extreme Paypig Alert! Back for more exploitation was Dr X. He's been slowly reemerging himself into My world with PTVs and Amazon purchases. I sense a big fuckover on the horizon! He spent $1303 on Niteflirt and $385 on Amazon for a total of $1688. Nice! I LOVE sessioning Dr X, he's been with Me a long time, and is My #2 all time spender. ($166,250 on Niteflirt, and tens of thousands more on Amazon, I cannot even keep track)
My special good boy who contacted Me again for Financial Domination Therapy (think Dr Lauren is going to be useful?) He spent $132
Huge Paypig Alert! My good boy boomer, opened yet another account. Every time he comes back his spending escalates. Relapses are always more brutal. He spent $648. Yum.
Back again for more spending was ass gooner, this time for $125. Excellent
My cerebral slave, psycho really spent more than ever. He is not new, but I think this might be his first mention he spent $230. Mmmm
Paypig Alert! My addicted breast slave helpless dennis kept coming around for sessions. He can't manage a woody unless he is paying Me. He spent $409
My good boy nylon slave kept returning to pay and pay his Goddess. He spent $275
Huge Paypig Alert! titcunt was back and so absolutely easy to take advantage off! This poor sissygirl spent $544 being abused by Me! I cannot wait to do it again!
jaybee was back and he spent $130! Well done!
Huge Paypig Alert! Getting a huge alert was j the junkie, who is just getting more and more addicted! I use My body to mesmerize his mind. He spent $650! Well done!
Pathetic loser gimp called and I exploited his weak mind. He spent $198 in his encounter with Me
Back for more spending was seagull. He spent another $188. I see he has tried to delete his account, but seagulls always return to shore.
Paypig Alert! This loser keeps coming back and fleeing. His spending is sneaking upward and this time he got a paypig alert. He spent $306. His name is pigbait.
My good boy button stopped by for click and pay and spent $145. I always enjoy seeing those payments roll in!
My boi wayne kept coming around, this time spending $152 worshiping My superior bubble butt!
Paypig Alert! My assbitch was exemplary in his service, just missing a HUGE paypig alert by a mere $12. He spent $488. Awesome!
Oh I have to get on PIG's case, he only spent $270 this time around!
and slave candyballs keeps returning, this time for $174
Paypig Alert! The iFool was back, whining about spending but he parted with $389 of his loser cash with Me!
I keep My quiet gentleman around to toy with, and this time I got $172. He loves those selfies!
Paypig Alert! Back again for more abuse with click and pay was cosmo. He is new and loves those series. Keep clicking and paying cosmo! He spent $432
I victimized helpless dave with My pussy teases for $240. He knows who is in charge!
Paypig Alert! My slave yeboevals has been unable to stay away, I seem to strike him from all directions,. and it may just be a condition of maleness that he cannot resist My abuse! He spent $442!
My sexy boyscout dropped by again to tribute Me $291 because he is heads over heels in love with Me. I love that!
I love trying to guess who will be on the next spending report? Who will have Extreme and Legendary Mentions. Who will return after a hiatus? Will it be you?