How I use Modern Psychological Techniques to Train and Exploit Paypigs
CBT (Cognitive Behavior Training in this case, not Cock and Ball Torture) is a psychological process that helps you make desired changes. This modern psychological technique helps Me to train and exploit you and other paypigs
Traditionally, it's the client's desired change, but I've twisted it to help you make MY desired changes.
I take many of the common elements of CBT and use them to turn you into a more profitable pig for Me!
For example, these are some common techniques and how I apply them
Cognitive restructuring or reframing. .. I make you think of yourself as a paypig, I call you a paypig, have you stroke your cock while you declare your paypig nature. Mantras are a huge part of this.
Guided discovery. … I've stareted adding some of this to sessions, and boy is it powerful! It's really got to do with taking a fantasy but hooking into your senses, you might imagine kneeling at My feet while I demand cash, and you feel your cock just getting harder and harder. And hear Me say "Good boy" This would be an example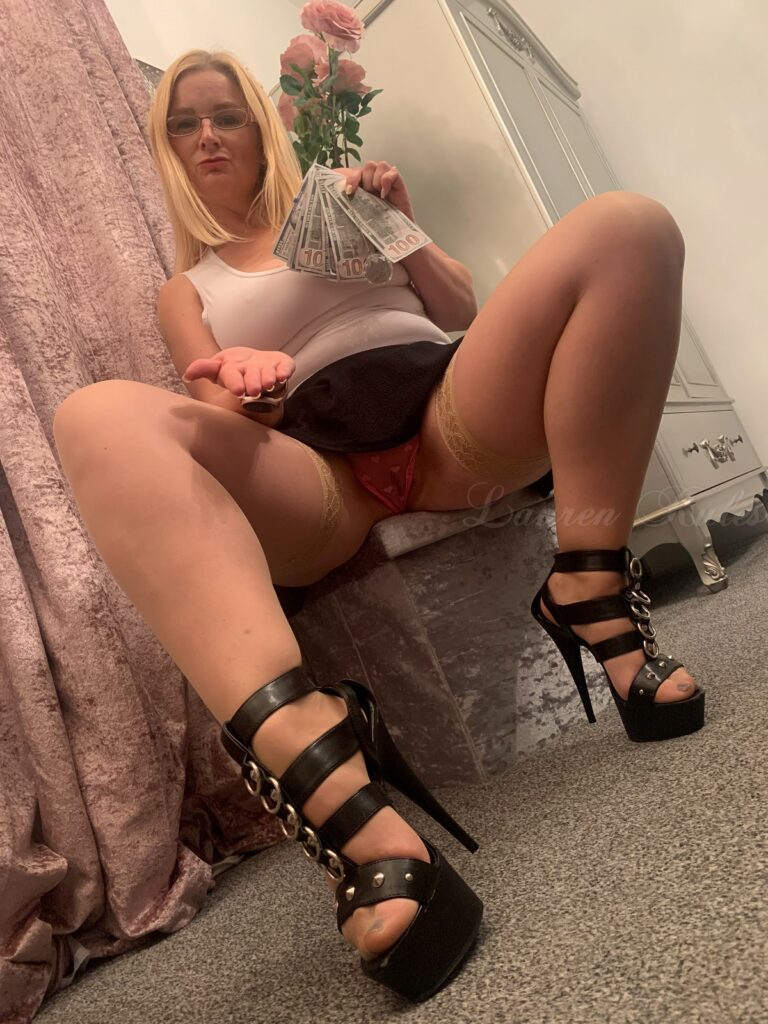 Exposure therapy. … Gradually I expose you to paying more and more…raising the rate, increasing the amount of the pay to view, demanding gradually larger tributes
. All of My series are great for this. Try this one from the archives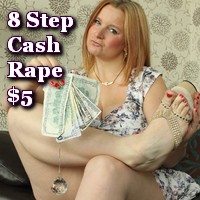 Journaling and thought records. …when you email Me back your thoughts or when you send Me what you're thinking in chat, this taps into this technique
.I think I may have to exploit this technique with certain individuals more often
Activity scheduling and behavior activation. …
I like to hook actions to other actions. For example, stroke your cock when you stroke when you pay Me. Or I suggest you will get hard when you see an email from Me. I don't generally schedule by the cock, but rather by action. ACTIVATING the paypig within
Behavioral experiments. .. .I am CONTINUOUSLY
experimenting on you guys to see what the most effective techniques are for separating you from your cash. Science is real and you have no chance
Relaxation and stress reduction techniques. …When you pay, it makes you soooo happy and relaxed, you feel bliss. Many of you will recognize this technique
Role playing is a common technique. I let you think it's roleplaying. You're the slave, I'm the Queen, you kneel at My feet. Maybe it's not roleplaying, it's REAL
So now that you are hard, I want to make a suggestion. The thought of seeing your name in My fuckover report is OVERWHELMINGLY sexy. You want it there, with red letters, so that everyone can see how much you admire Goddess Lauren
Now that I've planted that suggestion, Let's actually do the fuckover report! It's an amazing one! It's over a month, so it's long. Between Thanksgiving and some personal stuff, I'm later than usual, but oh so worth it.
The Fuckover Report
Legendary Paypig Alert!
My good girl and #1 spender buffy went completely off the rails, sending Me larger tributes than ever before. She is on the road to bankruptcy and it is going to be EPIC She spent. $4201 maxing out a couple of credit cards on Me! SOooooooo erotic. Limp clitty, still a virgin and it looks like that will never change. Wonderful!
Legendary Paypig Alert!
And also getting a legendary alert is rare whalebird! This guy appears, and then disappears, kind of a paypig whore who passes himself around many Dommes. I haven't seen him in years, but the other night was MY turn I guess, he spent $3087. This rare bird can drop by anytime as long as he brings his wallet! I always enjoy trancing him into submission.
Extreme Paypig Alert! This might be helpless dennis's first extreme paypig alert! He went insane on click and pay, we did several calls, and he tributed like a good boy everytime he stroked his cock when I wasn't around! How much did it cost him? $1880!
Extreme Paypig Alert! Getting his first bit of red type was jerk jockey! This loser is sooo easy to manipulate as he is gooning, and I extorted him for hundreds of $$$ of tributes for cum permission. Over a couple of sessions I extracted $1715 from him!
Extreme Paypig Alert! Dr x never fails to please, and did it again, with $802 on Niteflirt and $780 on Amazon, as My special Santa Slave! He totalled $1582 with his extreme mention! I love sessioning this guy, one of My favorites.
Extreme Paypig Alert! Another newer slave surprised Me with an extreme mention. Very good boy "spawn" has been losing control with click and pay! He spent $1393 falling more deeply under My power!
Extreme Paypig Alert! Coming to life, after years to suddenly become completely addicted to Me was footdazed. We had a lot of fun with some custom recordings and he tributed his wallet empty. How much did he spent? $1070. Stupendous!
My raise the rate puppet stopped by for degradation and increasingly expensive phone calls. He spent $112
Huge Paypig Alert! Boomer's addiction is going strong, he can't stay away, keeps clicking and paying! He spent $738 this time around!
My good boy nylon slave spent $187 listening to My silky addictive voice and buying pantyhose feet photos
Huge Paypig Alert! It was sooo nice to have marla back in My clutches again. My good girl ended up spending just a few cents over $700 as I used her VERY HARD. Lifetime, marla has spent more than $110K on Me! (she's one of the founding tribe members)
Just missing a paypig alert is worthless gimp loser, who spent $290 on Me that there is no way in hell he can afford. So sad, too bad. I won't think about it again.
New to the blog, is sticky, whose been around awhile and finally spent enough for a mention! He spent $106
Completely mindfucked pigbait spent $123. I think he should spend more.
Huge Paypig Alert! Just missing an extreme alert was bambi, My good girl who visited Me in My Hypno cabin. I introducted her to the mystical fun of the "kink sack" and we had a great time! She spent $978
My good shopper paulito came around and spent $101 to get a mention!
Huge Paypig Alert! My good boy, PIG can never ever stay away, he spent $510 this time around to get a "HUGE" mention
Good loser jeffnomore came around to spend $177
New to blog! Spending $137 to get a blog mention is "mensch". This guy found out how dangerous I can be!
I was very happy to have surprised get a mentio again, this time for $131. He's so sweet to session and so weak over My heels and feet
Paypig Alert! Getting another mention is My addict and very good boy j the junkie. J spent over $400 this time around to really make Me smile. He is no match for My power!
Squeaking in for a mention was helpless dave, this time for $103
New Slave! Huge Paypig Alert! Getting red type right away was a new slave, a good boy I'm calling citrusy. He's curious and found danger!
My good girl caged yankee spent $250. I'm always happy to take her cash
New to blog! After a long time not spending much, suddenly a guy I'm calling "rando" came to life, spending $141. That's what I'm talking about!
Back for more spending was My NF client who spent $122 this time around. He's got soo many accounts, who knows how much his lifetime is now.
Paypig Alert AND New to the Blog. Getting My attention was moniker, who clicked and paid his way to spending $487 and earned his blog name. (It's so full of irony I cannot tell you, but he will understand) This is what I love from slaves. $$$$ that is.
My quiet gentleman spent $243. Boy he loves those selfies.
Paypig Alert! New to My blog is chad, who squeezed into a paypig alert spending exactly $300. Well done!
My boyscout spent $185, just making Me happy!
Paypig Alert and New to My blog! A client I will call "bloom" went absolutely crazy on click and pay, over many days, spending a total of $425 and making Me very very happy. Well done!
Ducking in and spending and then cancelling his account was usbsimp, but not before he spent $135. I bet he'll be back
Paypig Alert! This guy humble john knows how to please. It always seens like he sends a nice tribute just when I need a smile. (yes tributes make Me smile) He paid $371 this time around, very nice!
My good girl sissy j spent $145. She just had a big cross country move and I can't wait to get into a nice rythym of us having fun again!
Paypig Alert! My good boy button was at the click and pay again, this time for $355. I love seeing that he's been busy!
My very good boy, Lauren's footlicker spent $174 on Niteflirt and $72 on Amazon to total $246 and really making Me happy. This guy knows how to treat a superior Woman!
Paypig Alert and New to My blog! Another new client who did a lot of click and pay was "lex" I hope he gets hard knowing how dangerous I am!
Good boy knickers spent another $156 on dangerous games with Me!
Now, which ones of you will be on the next blog post?
Who will get a red letter mention (at least $300)
Better get busy!